Gucci Mane Biopic Picked Up by Paramount Players and Imagine Entertainment
Coming to a theater near you.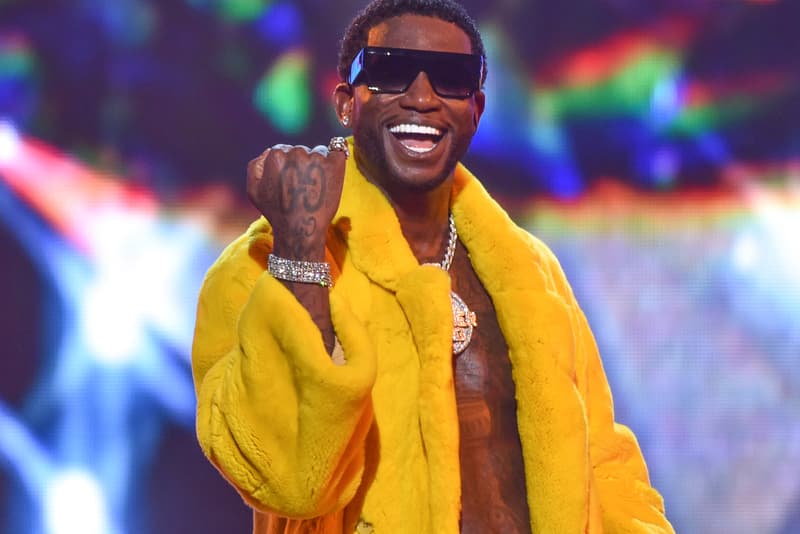 Gucci Mane's The Autobiography of Gucci Mane is coming to a theater near you. Guwop's 2017 memoir will be turned into a biopic via Paramount Pictures and Imagine Entertainment screen, according to Variety. The New York Times Bestseller, which was co-written by Neil Martinez-Belkin, chronicled Gucci's life story, from his humble beginnings to his record deal to his last prison sentence and transformation. The Atlanta star voiced his desire to turn his book into a film last month and it looks like his wish was granted. Imagine's Brian Grazer and Erica Huggins will produce the project. Gucci and Todd Moskowitz will executive produce.
Since his release from jail in 2016, Gucci has been a workaholic, dropping multiple projects, most recently El Gato: The Human Glacier and Mr. Davis. He also married his longtime girlfriend Keyshia Ka'oir on air on BET.
The Atlantic Records signing revealed that he's working on two upcoming collaborative projects. Gucci Mane announced earlier this week about a new collaborative mixtape titled The Eskimo Boys Vol. 1. He teased the cover art on his Instagram account. The forthcoming project should feature Lil Wop, Hoodrich Pablo, Lil Quill, Young Mal, and Ralo, all signees to Gucci's 1017 Eskimo label.
To go along with The Eskimo Boys Vol. 1, Gucci Mane revealed that he has another project with Lil Yachty and Migos titled the Glacier Boyz, which should drop sometime this month.
Brrr #GlacierBoyz coming February https://t.co/BEzQp41Vdu

— Gucci Mane (@gucci1017) January 4, 2018