Lovebug Starski, Inventor of the Term "Hip-Hop," Passes Away at 57
Rest in peace to a true rap pioneer.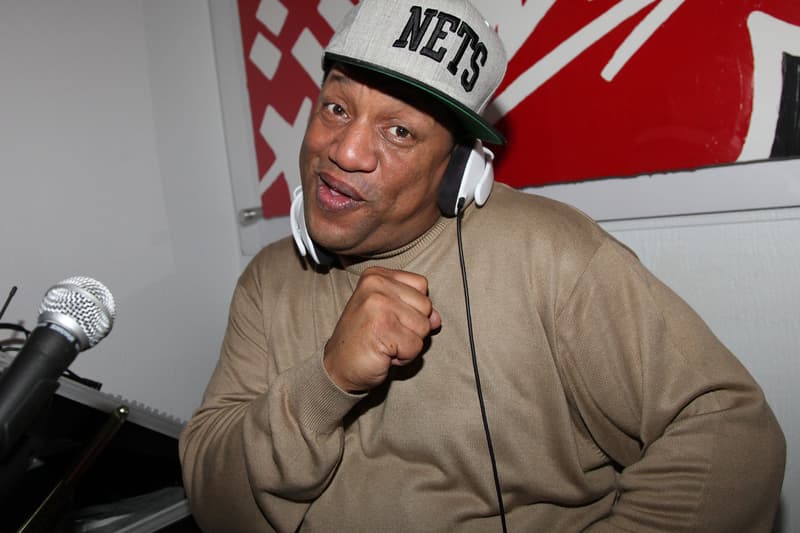 Bronx emcee, DJ and rap pioneer Lovebug Starski has passed away at the age 57. According to reports, Starski died last night in Las Vegas from a sudden heart attack. He leaves behind a legacy that will live on forever.
His career ascended in the late '70s under the tutelage of hip-hop luminaries Kool Herc & Grandmaster Flash and was lauded for his ability to both MC and DJ at the same time. In addition, he was widely credited as the originator of the term "hip-hop" which he first used during a farewell party for a friend who was going into the military. Starski was the DJ at the party and began playfully imitating a drill sergeant calling off marching orders, hence "hip-hop."
Many artists in the music community have paid tribute to the hip-hop pioneer throughout the day, check out some of them below. Rest in Peace to a real legend, Lovebug Starski.
This MAN. #Thank YOU Rest In Beats Salute #Lovebug Starski pic.twitter.com/vB2QqoHkd5

— Chuck D (@MrChuckD) February 9, 2018
We Lost One Of Our Greatest Pioneers Of Hip Hop…
"LOVEBUG STARSKI".
He Is Also Known As One Of The People Who Came Up With The Name "HIP HOP" Aside From Another Legend "Keith Cowboy" Of "The Furious 5"…
Salute To All The Pioneers and Condolences To His Family.#HipHop pic.twitter.com/AH4bNrSIOg

— DJ Premier (@REALDJPREMIER) February 9, 2018
Yesterday HipHop lost another one of its True Pioneers.. R.I.P. Love Bug Starski

— ICE T (@FINALLEVEL) February 9, 2018