Intel's Winter Olympics Opening Ceremony Features a 1,218 Drone Light Show
Creating a new world record in the process.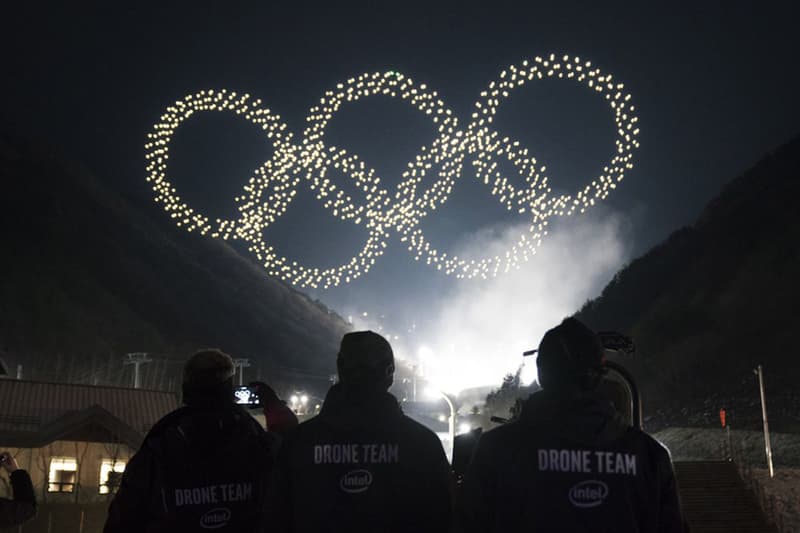 This year's Winter Olympics Opening Ceremony saw Intel create a light show with a record-setting 1,218 drones over the skies in Pyeongchang, South Korea. The Shooting Star Drones recreated images of Olympic sports and its iconic rings in a pre-recorded taping. However, a live 300-drone performance will be shown each night at the medal ceremony.
Everything is managed from a central computer system, which coordinates the drones on the fly based on things like individual battery life and GPS signal, and the process doesn't defer whether it's 300 drones operating simultaneously in the air or over a thousand. The extra drones just provide more clarity towards the light show's imagery. According to Intel and the Guinness Book of World Records, they set a record for "most unmanned aerial vehicles airborne simultaneously," which is double that of Intel's previous 500 drones performance in Germany in 2016 which you can check out below. In related news, Ralph Lauren has unveiled the Team USA Collection and Opening Ceremony uniforms.