BlocBoy JB Is About to Have a Life-Changing 2018
Here's everything you need to know about the latest Drake collaborator.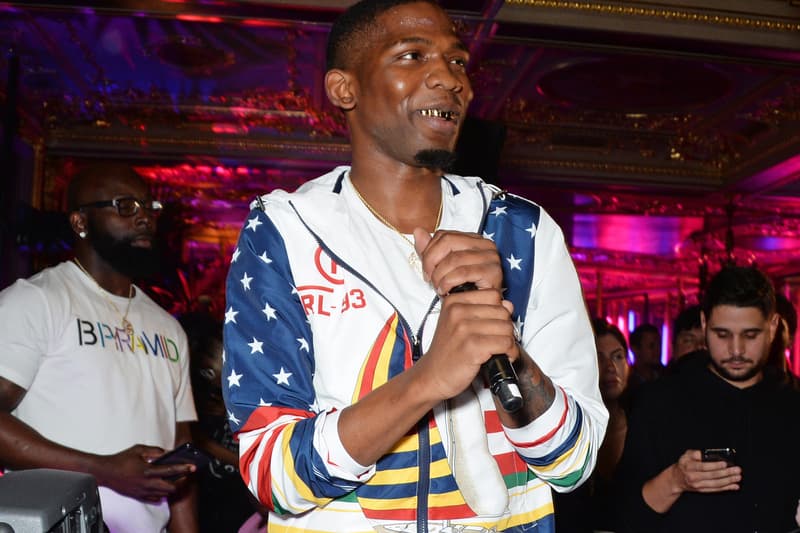 After dropping "Look Alive" with Drake late last night, everyone wants to know who is BlocBoy JB? The 21-year-old rapper from Memphis looks like he's about to have a life-changing year.
He began putting out music in high school, uploading records to his SoundCloud page when he was as young as 15 years old. He released his first tape, Who I Am, in the summer of 2016 and followed that up with Grape Juice and Who I Am 2 in Septemeber and December of the same year. Since the beginning of Bloc's career, he's had the support of local beatmaker Tay Keith, who's behind the boards for Memphis' biggest names such as Moneybagg Yo, Blac Youngsta, Key Glock and Juicy J, just to name a few.
By the top of 2017, BlocBoy began to get some regional buzz and he capitalized off it by releasing Loco in March 2017 and, his breakout tape, Who I Am 3 in July 2017. The first single off Who I Am 3, "First Day Bacc On Da Blocc," received modest numbers and was a local hit, however, his second single "Shoot," which was produced by Tay Keith and recorded in BlocBoy's closet, made him go from local celebrity to next big artist to watch coming from the South. A few weeks after Who I Am 3, BlocBoy released the "Shoot" video — which was filmed at Denver Park in the Frayser — and he made a dance move to go with the song. The record, along with the dance, went viral. JB says he came up with the move while dancing in the mirror. The video for "Shoot" currently has over six million YouTube views.
Fast forward to January 2018, Drake — who has connections to Memphis because of his father, Dennis Graham — was spotted hanging out with BlocBoy JB in the club. It was later revealed that Drake and JB were on a track together and they were actually shooting a music video. Bloc uploaded a picture to Instagram last night while also tagging Drake in the process. The cover art was for their new single titled, "Look Alive," which dropped at midnight.
There still isn't confirmation that JB is signed to OVO Sound. HYPEBEAST has reached out to OVO Sound representatives but has not received a statement at the present time. It will now be interesting to see what's next for the young upstart. His last project was The Purple M&M, which was produced mostly by Tay Keith and released September of last year. It's without a doubt that BlocBoy will be dropping a project soon. All eyes are on him now.
"Look Alive"
"Rover"
"Shoot"
"Half Man, Half Amazing"
"First Day Bacc On Da Blocc "