UPDATE: Drake Films "God's Plan" Music Video at Florida High School
Social media was flooded at Miami High.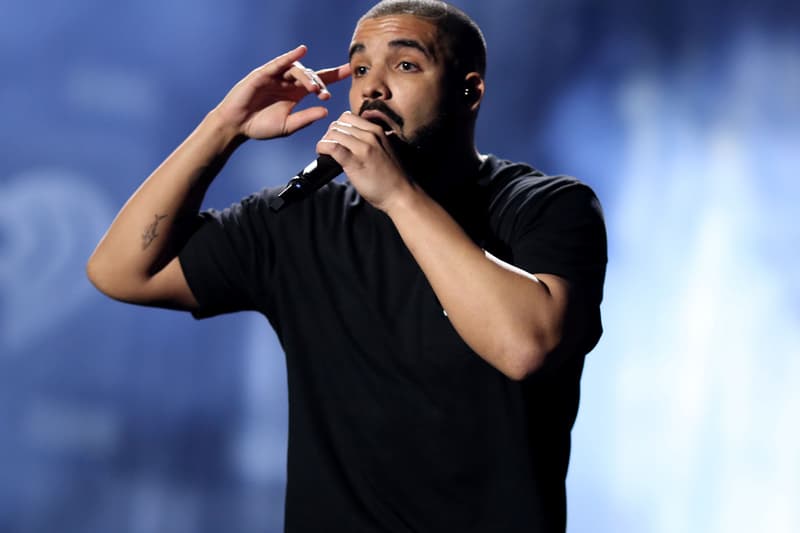 UPDATE (Febuary 9, 2018): After the "God's Plan" music video shoot, Drake surprised a University of Miami student with a $50,000 check. The student, Destiny James, went on Instagram to share the great news.
"Drake told me that he has read great things about me and appreciates how hard I've worked through so many trials and decided to give me $50K for my tuition," the caption read. "@champagnepapi THANK YOU SO MUCH!!' You don't understand what this means to me! I would've never imagined this happening to me. I'm just a girl from Denmark, SC that wants to MAKE IT and be somebody and for you to see my hard work means the world. Thank you so much. God I thank you. You are so great and amazing! Thank you for blessing me when I thought my hard work was going unnoticed. I'm living out my dreams."
You can view the Instagram post here.

ORIGINAL STORY:
Drake filmed the music video for his newest single "God's Plan" off of his Scary Hours EP, which dropped last month. The video was filmed at Miami Senior High School in Florida. Crowds of students can be seen surrounding Drake as he films scenes throughout the school. Social media was flooded today, February 5, with videos and pictures of Drizzy performing for the camera.
ABC 10 News confirmed the visit and reported that Drake gave a $25,000 donation to Miami Senior High School, as well as promising the students that they would get a special Drake-designed uniform.
"God's Plan" is currently the No. 1 song on the Hot 100 and Drake recently surpassed JAY-Z as the rapper with the most Billboard Hot 100 Top 10 songs.
Check out some footage below.
DRAKE SHOOTING GODS PLAN MUSIC VIDEO AT MIAMI HIGH, LIFES CRAZY MAN @OfficialJoelF @Drake @miamiseniorhigh pic.twitter.com/6ohD8bipNh

— Edgar ? (@TheRealEdgy) February 5, 2018
Say what you want but @Drake said the high is the best high school in Miami ??‍♂️? pic.twitter.com/DPFnAfGBR7

— Cesar Flores (@Cesar6934) February 5, 2018
Yoo! @Drake was legit recording in Miami High ??? pic.twitter.com/JRYKX4akQX

— KingKley® ⚰️ (@Kingkleyber236) February 5, 2018
@Drake was at Miami high today !! I deadass go to the wrong school pic.twitter.com/1d5rKgJFqh

— LIZZAEN (@lizzaenx) February 5, 2018
More footage of Drake today at Miami Senior High School in Miami shooting a video for "God's Plan". pic.twitter.com/E1wyDHdVKZ

— Word On Road (@WordOnRd) February 5, 2018