Your First Look at Will Smith as the Genie in New 'Aladdin'
Smith also hints at a "hip-hop flavor" for the character.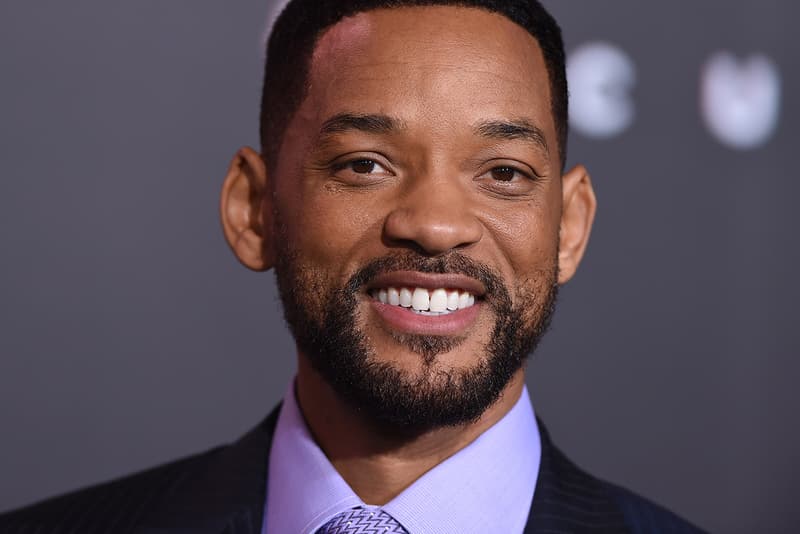 After he was absent from the movie's first official trailer — released back in October — Will Smith has now shared a first look at him as the Genie in Disney's upcoming Aladdin remake. Smith appears as the Genie on the cover of the next Entertainment Weekly issue, appearing alongside Mena Massoud as Aladdin and Naomi Scott as Princess Jasmine.
The accompanying Entertainment Weekly cover story about the film also sees Smith discuss his role as the Genie: "I started to feel confident that I could deliver something that was an homage to Robin Williams but was musically different. Just the flavor of the character would be different enough and unique enough that it would be in a different lane, versus trying to compete … I think it'll stand out as unique even in the Disney world," Smith says. "There hasn't been a lot of that hip-hop flavor in Disney history."
You can read the full cover story — including quotes from Massoud, Scott and director Guy Ritchie over on Entertainment Weekly. Aladdin is set to hit theaters May 24, 2019
In other entertainment news, you can now watch Disney Pixar's Bao online.
See 9 exclusive first look photos from Disney's live-action #Aladdin: https://t.co/PViDkpW6PI pic.twitter.com/idbsNa61l4

— Entertainment Weekly (@EW) December 19, 2018
Exclusive: Go behind-the-scenes of Disney's live-action #Aladdin with Will Smith, @MenaMassoud, and @NaomiScott: https://t.co/iXVob3Ef75 pic.twitter.com/iYVla9ibgw

— Entertainment Weekly (@EW) December 19, 2018