Masayo Fukuda Shows Off Stunning Octopus Cut From a Single Piece of Paper
A masterful example of Japanese kirie artwork.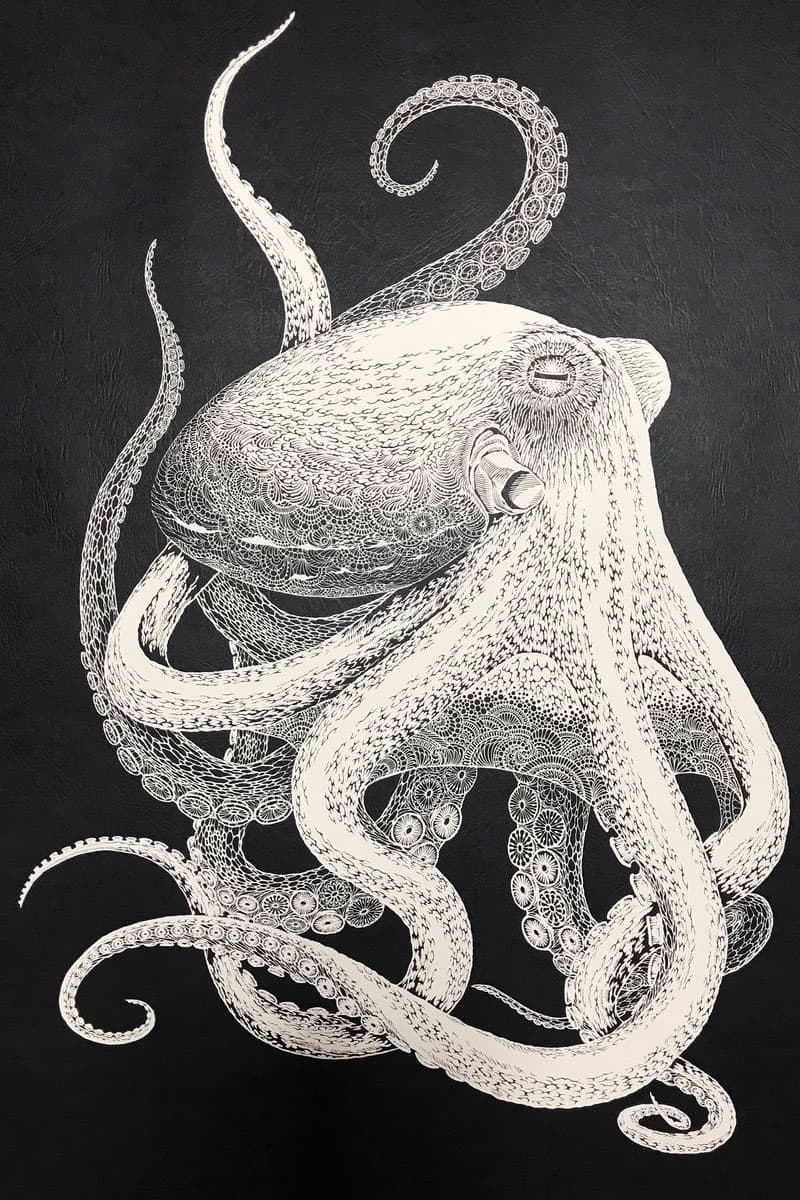 1 of 2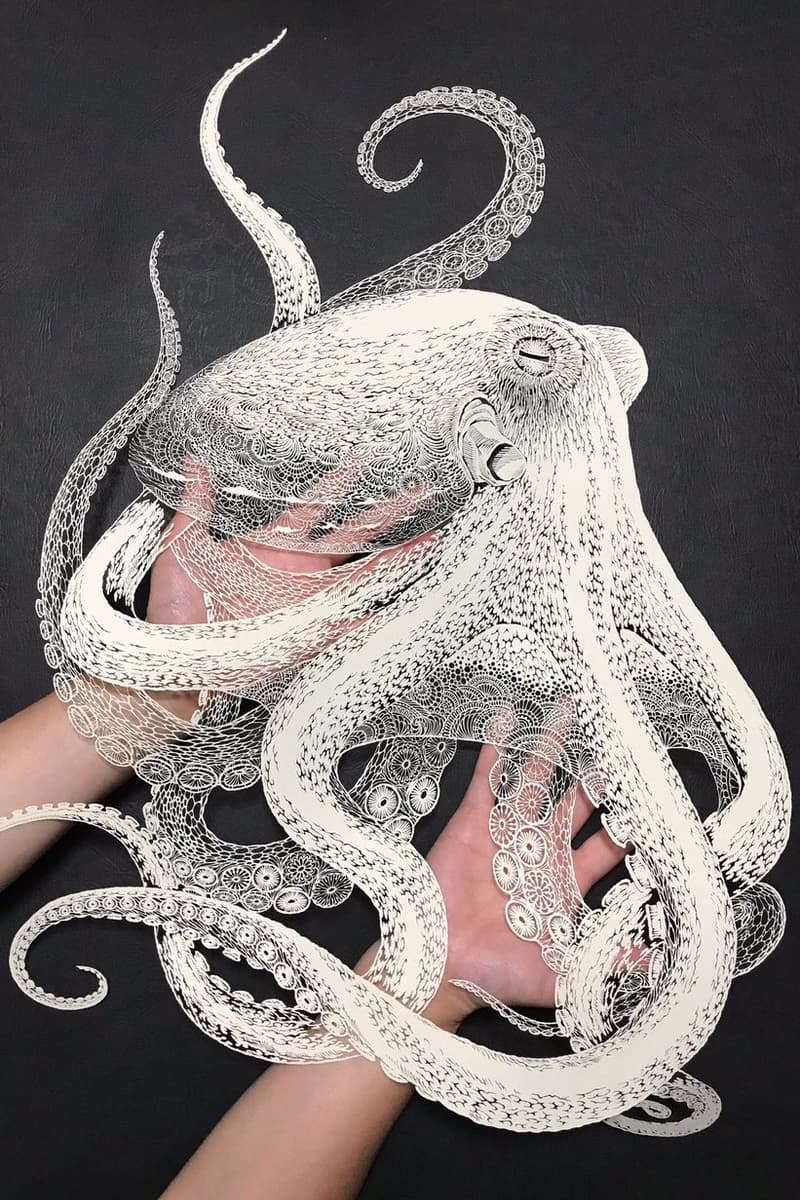 2 of 2
Artist Masayo Fukuda is a master of kirie, a unique style of Japanese paper-cutting art. Though it's found in a variety of cultures around the globe, the Japanese variant is supposedly derived from religious ceremonies originating in 700 AD. To create her work, Fukuda delicately slices negative space from a single sheet of plain white paper, which is then placed on a black background to reveal the intricate design.
As 2018 comes to a close, Fukuda took to Twitter to showcase what she believes is her best piece of the year: a stunning, layered octopus rendering. With multiple patterns linked throughout, the details almost appear to be rendered in ballpoint pen, but when the artist places her hands beneath the piece it's clear that the entire creation was neatly cut out from just one frail piece of paper.
Head to Masayo Fukuda's website for more information and check out more of her work below, including a preview of her exhibition with fellow kirie artist Jun at Osaka's Miraie Gallery in April 2019.
Recently, we broke down our own top 10 art moments of 2018.
「海蛸子」
蛸の古い呼び方です。
紙を重ねたりはせず単純に一枚切り絵でどこまで表現できるか、持てる技術を総動員して作った今年一番の大作です。#切り絵 pic.twitter.com/ISz3U0BQ08

— 切り剣 (@kiriken16) 2018年12月26日
2018年も後数時間で終わりです。皆さま本当にありがとうございました(´∀`*)
返しきれていないリプなどもありますが、どうしてもこのタグだけはやりたかったんです。#2018年自分が選ぶ今年の4枚 #切り絵 pic.twitter.com/k8wntafLfV

— 切り剣 (@kiriken16) 2018年12月31日
来年の四月に開催します2人展( @jun_cutout / @kiriken16 )の詳細が固まって来ました!

『光と彩り/線と密度』

【会場】
ミライエギャラリー 

【住所】
大阪市中央区上本町西2丁目 6-22

【日程】
4月24日(水)~4月30日(火) pic.twitter.com/jOrQMmBp0I

— 切り剣 (@kiriken16) 2018年10月31日