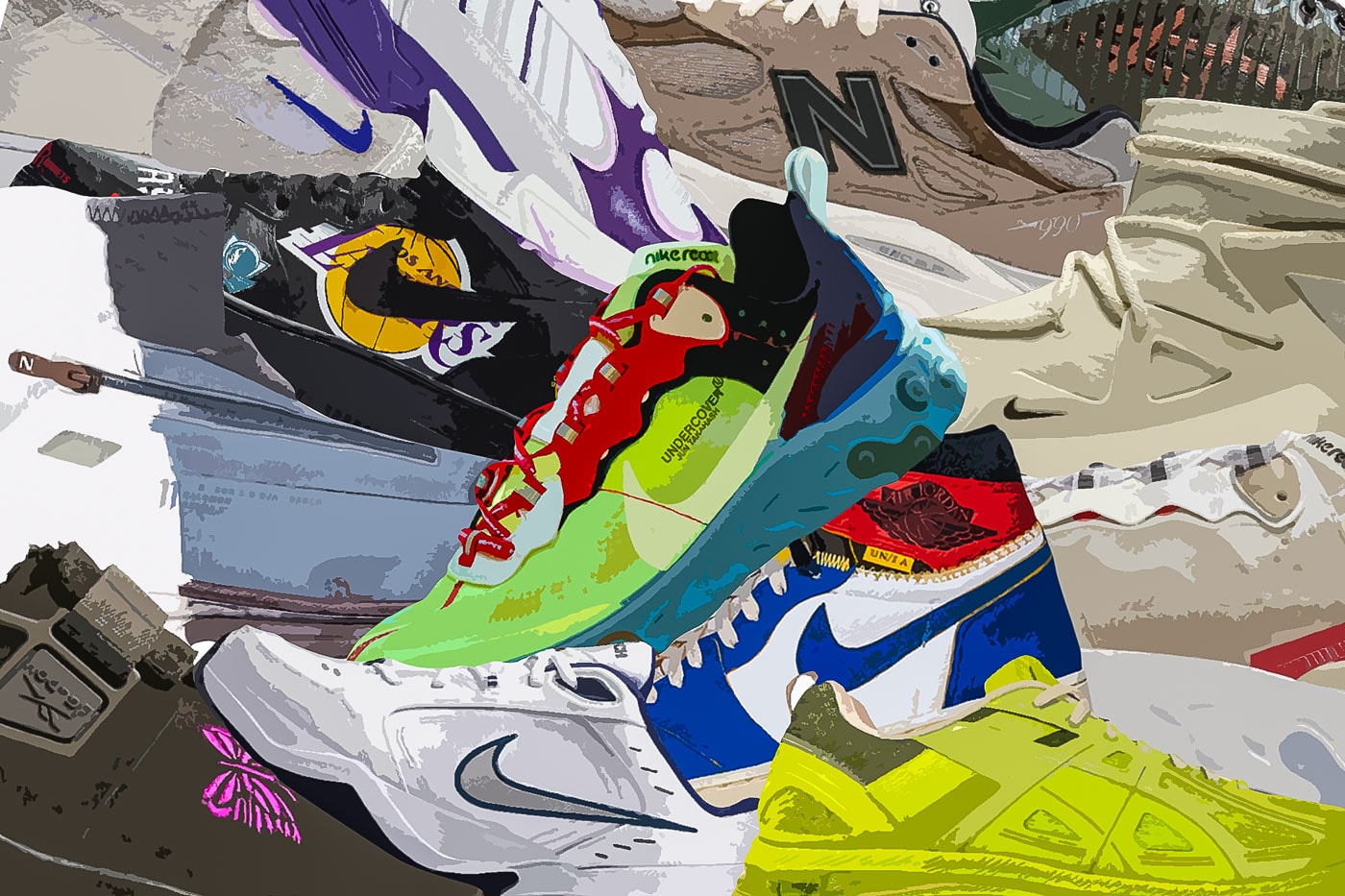 These Are the Best Sneakers of 2018
As the year wraps up, it's important to look back and reflect on not only what the industry and audience favored within the sneaker industry, but us as HYPEBEAST editors as well. Often times we're confused by the public as "simply hypebeasts" who choose our selections simply on scarcity and/or their current trending cycles — that's simply not the case. Our tastes vary, our needs are differing, and many times we prioritize functionality and practicality over price, design and rarity. So for 2018, we decided to shed a bit of light on the us and end the year off with The Best Sneakers of 2018 list, as chosen by the editorial team here at HYPEBEAST.
The selections are made by our multi-talented staff members across our global offices in Hong Kong, United States and London. Each team member was tasked to decide on their best sneaker that released within 2018, based on a variety of factors but not limited to if they actually purchased the sneaker or not. Naturally, the decisions made are solely their own, and their opinions are as well.
So without further ado, read below to discover which kicks we were hyped about.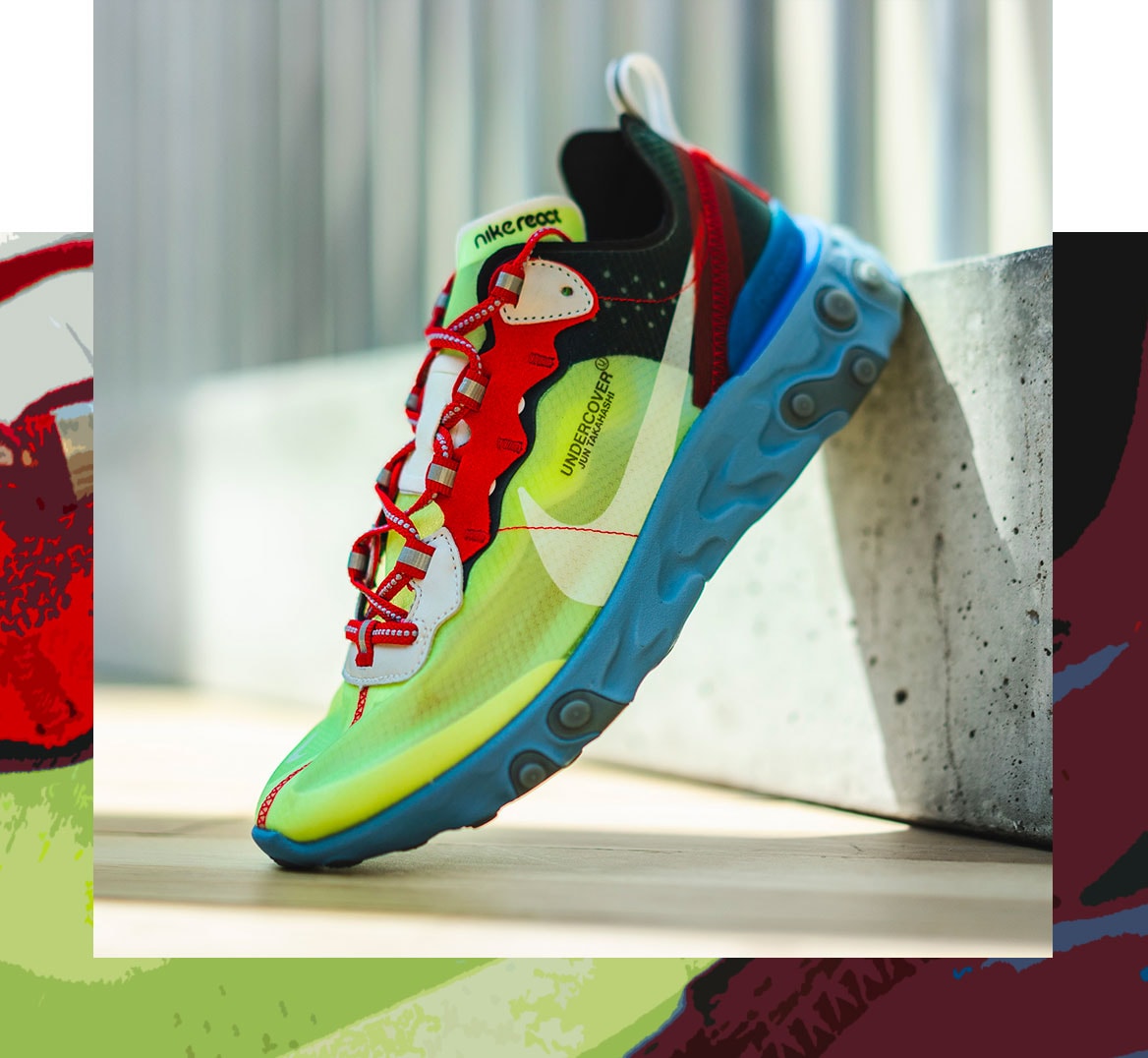 UNDERCOVER x Nike React Element 87
While the in-line
Nike
React Element 87 (particularly the first "sail" colorway) is so handsome and photogenic, Jun Takahashi's
UNDERCOVER
color combos really did it for me for shock and awe. The use of Volt with bright red and a pale blue midsole made the sneaker look like something out of a kid's coloring book, but somehow captures a bit of athleticism. Hard to pull off sometimes, but the sneaker speaks for itself in terms of presentation. —
Eddie Eng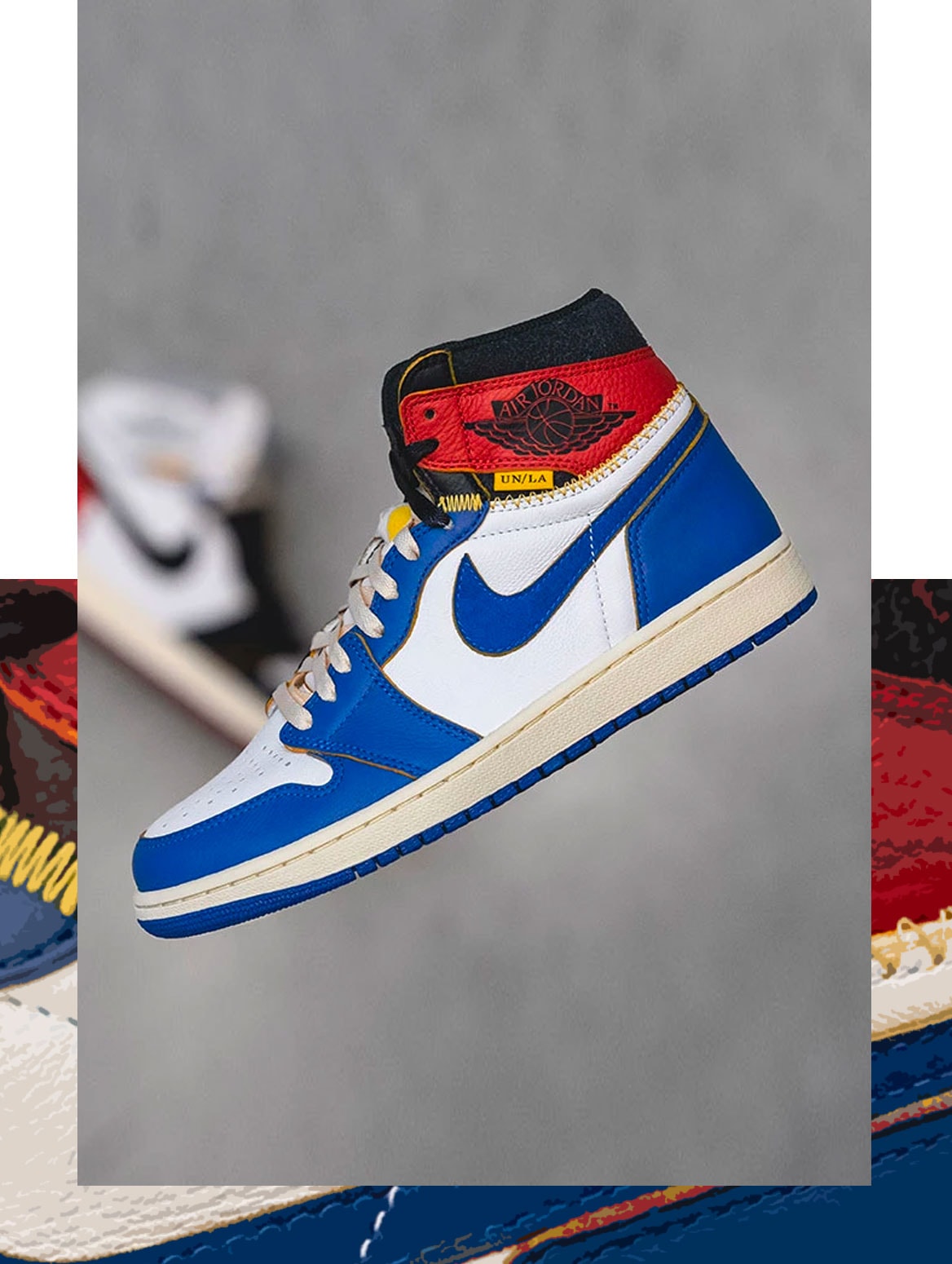 Union x Air Jordan 1
I've always liked black and blue toe
Jordan 1
s, and the way the yellow peeps through on the edges makes the two pairs even more interesting on top of the contrasting uppers/lowers.
Union
does some of the best clothing with their in-house line in my opinion and the Jordan collaboration also spanned across to apparel which was a great complement. However, I actually enjoyed the dual color laces above everything else with this release. —
Arby Li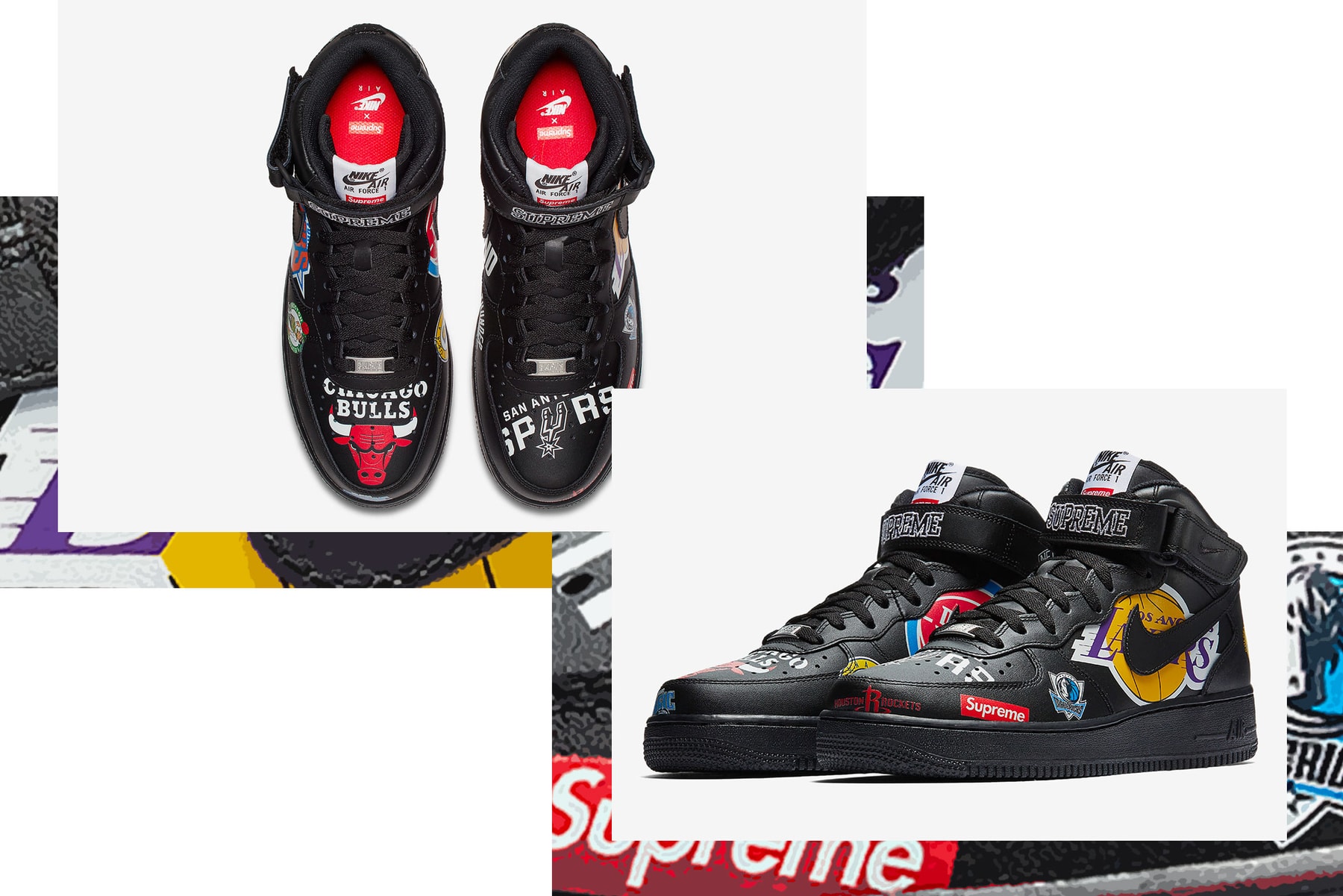 Supreme x Nike Air Force 1 Mid "NBA"
Although this sneaker didn't make a huge splash upon its release, as a basketball fan I have to go with the
Supreme
x Nike Air Force 1 Mid as my favorite of 2018. Paying homage to some of the sport's greatest squads, this silhouette shows just how much basketball and streetwear culture intertwine. Also playing on the over branding trend of 2018, the Supreme x Nike Air Force 1 Mid "NBA" will definitely go down as one of the most recognizable of the year. —
Mallory Chin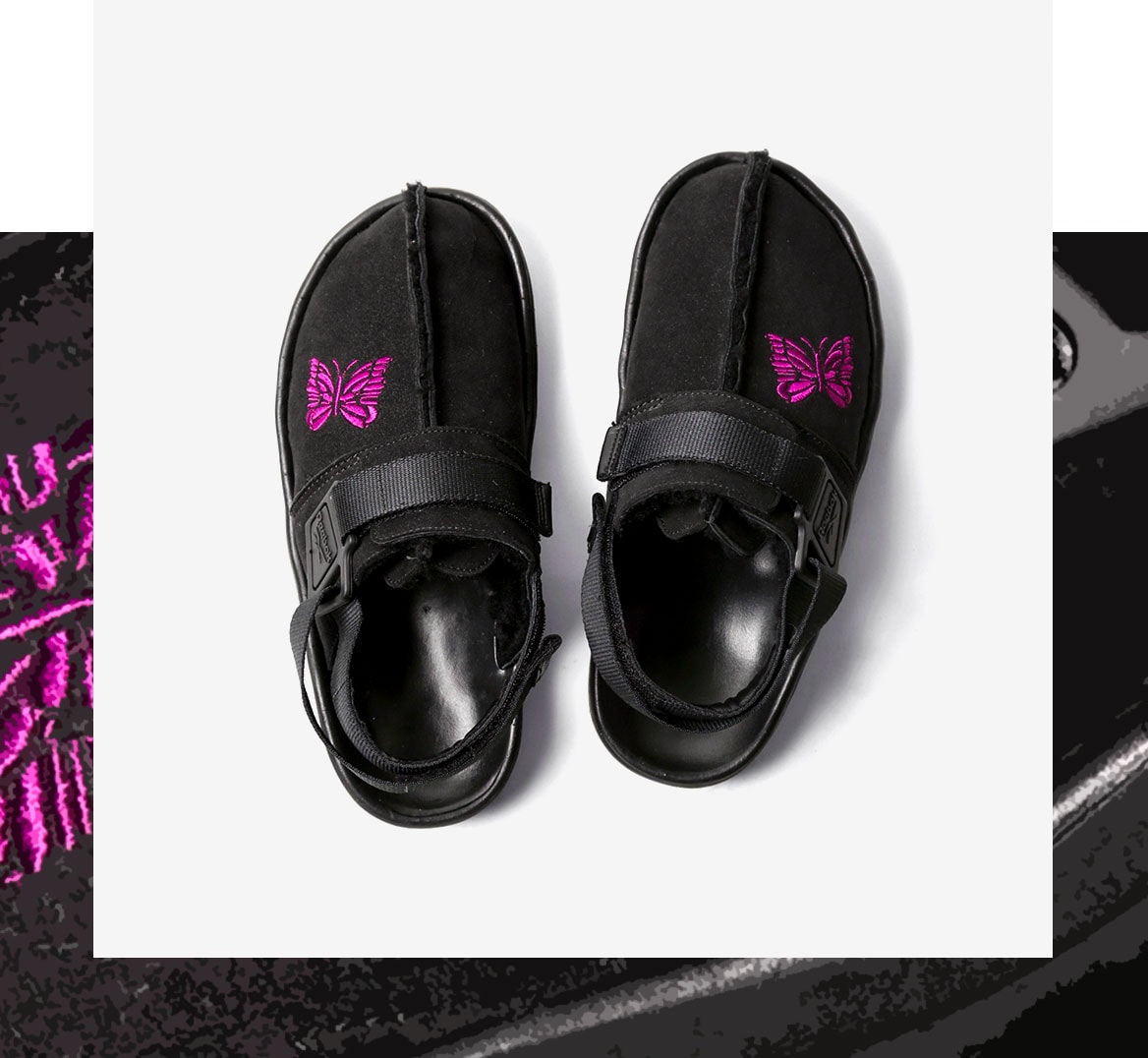 BEAMS x NEEDLES x Reebok CLASSIC BEATNIK
Looking to diversify my footwear rotation this year, my top sneaker of 2018 has to be the
BEAMS
x
NEEDLES
x Reebok CLASSIC BEATNIK. I actually already bought the GR release of the BEATNIK earlier this year. But once I caught wind of designer Keizo Shimizu's take on the model, I knew I had to have them. Undeniably a stretch on the idea of a sneaker, the sandal/shoe features a luxe black suede upper decorated by the iconic butterfly embroidery done in bold purple ported over from NEEDLES popular tracksuit. Additional detailing comes in the form of a raw center seam and a plush color matched real mouton lining. Finishing up the silhouette is a duo of velcro straps and a toothy shark, which only added to the uniqueness of the BEATNIK. —
Nicolaus Li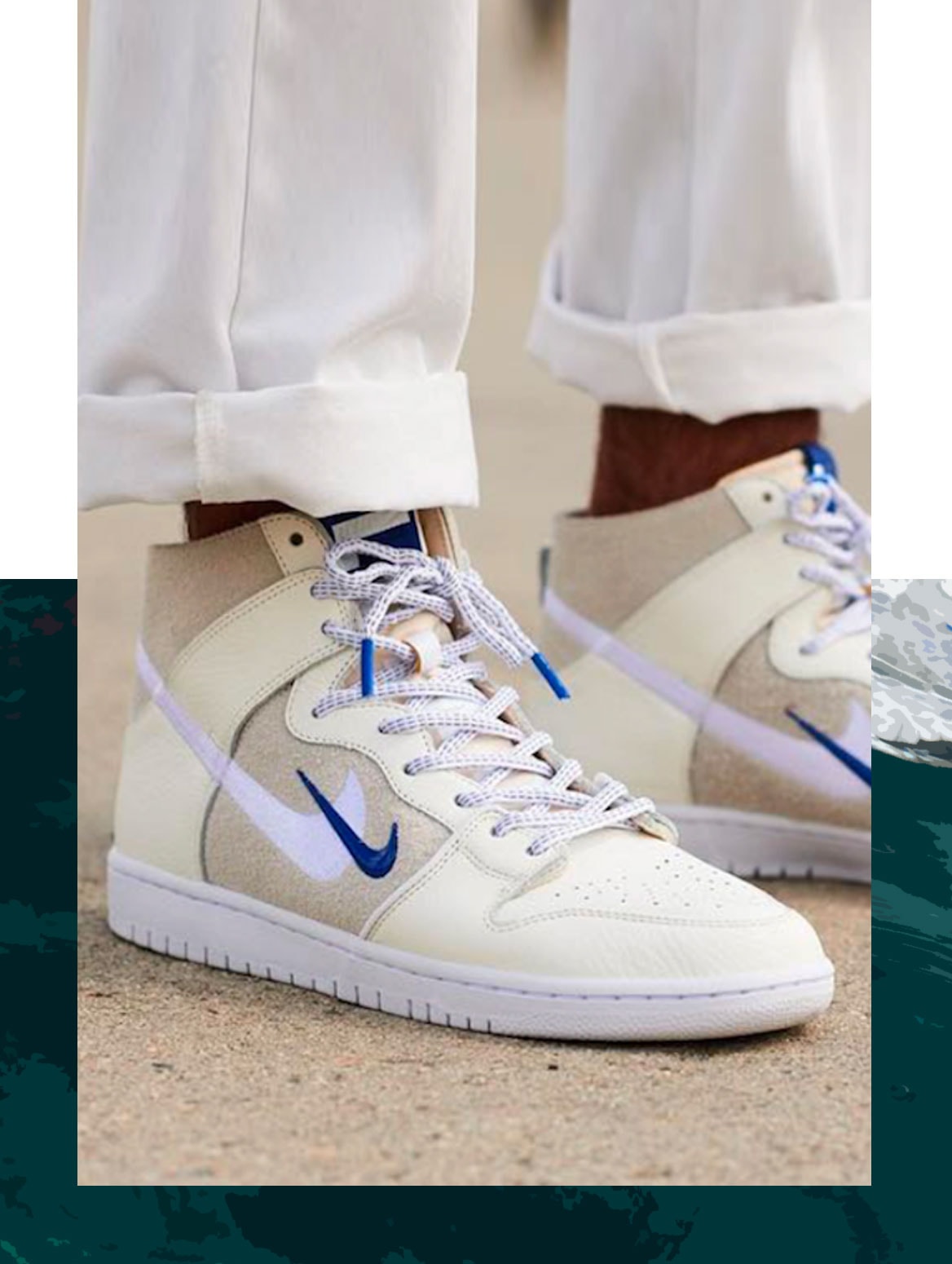 Soulland x Nike SB Dunk High
This sneaker technically dropped during the last days of 2017, but it had to be an exception because it's been my favorite all through 2018 and probably beyond. It's a super basic
SB Dunk
High silhouette and color scheme, but it has these perfectly subtle design twists that no recent collab has managed to pull off — the mini Jewel Swoosh/white embroidered SB Swoosh combo, the understated contrast of white leather and suede panels. They look better dirtied up, aren't subject to trend cycles and best part is that I don't see them everywhere. —
Joanna Fu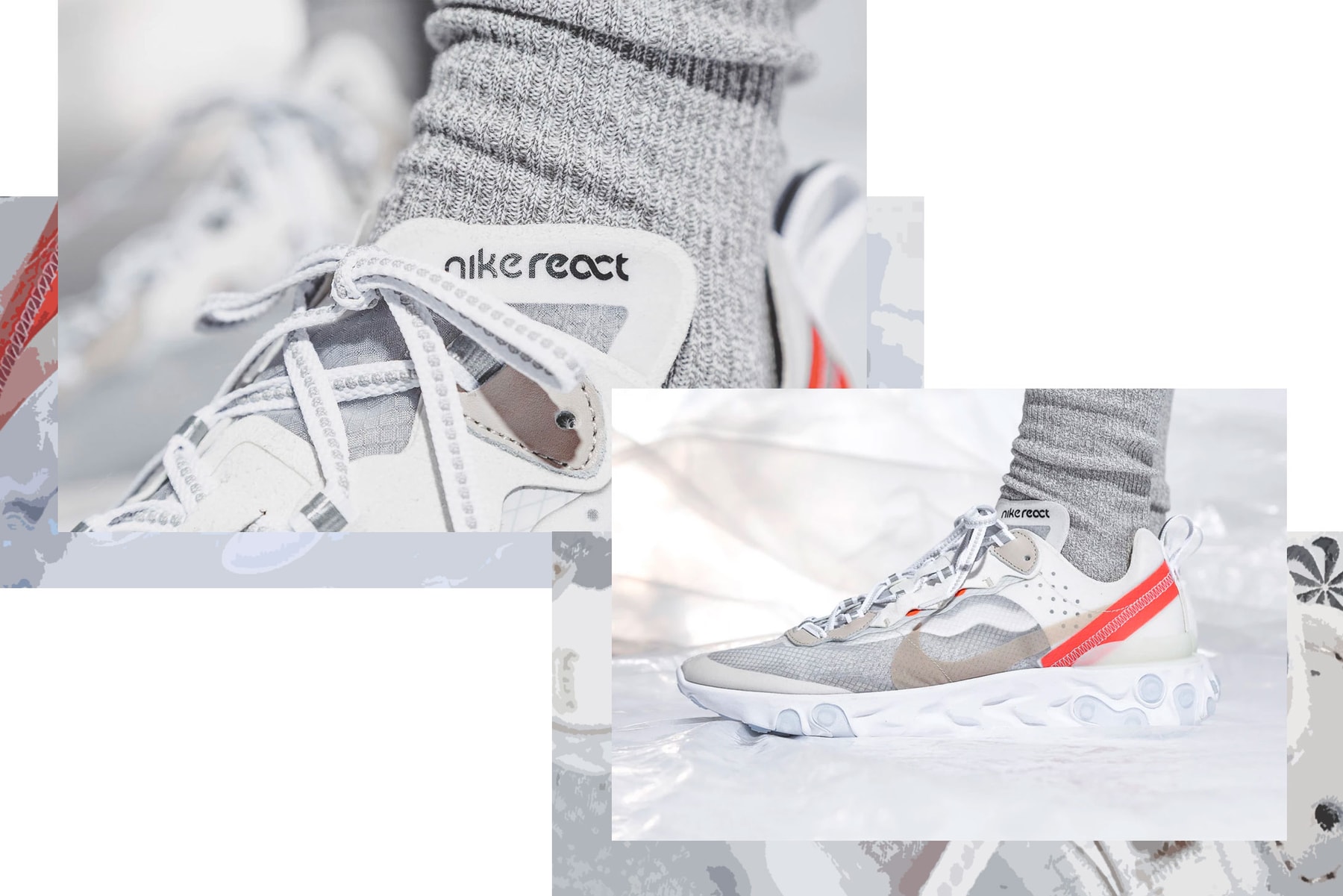 Nike React Element 87 "Sail"
While UNDERCOVER's offerings surely made their mark on the wave of this year's sneaker collaborations, Nike's general release "Sail Light Bone" colorway of the
React Element 87
ensured that the silhouette's place in sneaker history was made. The spring/summer shoe maintains a deconstructed look that retains utmost breathability and comfort. The sneaker places itself in a utilitarian fashion that promotes athleticism equally as it does style. The Nike React Element 87 "Sail" is unquestionably one of the best sneakers to release this year. —
Torsten Ingvaldsen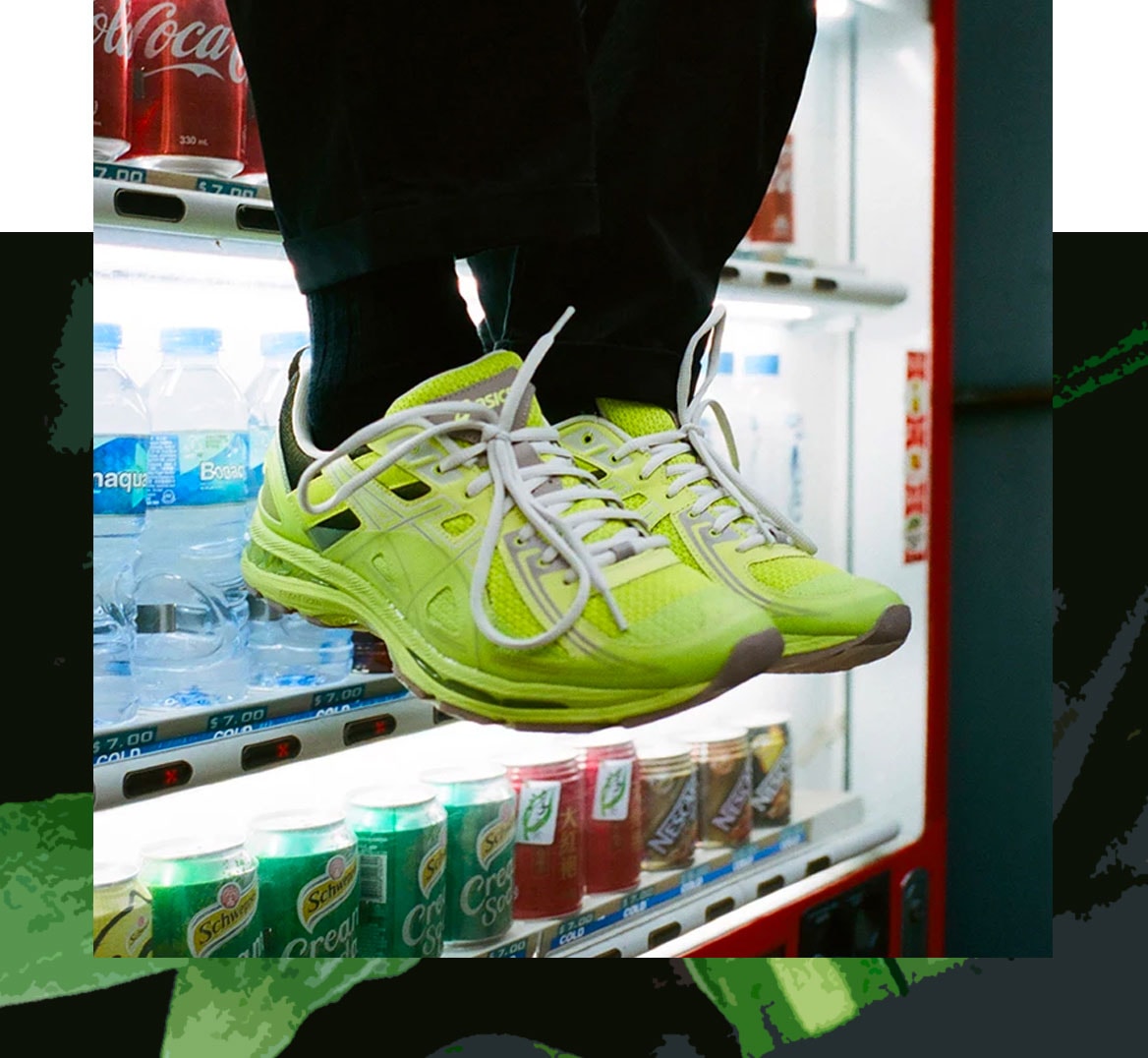 Kiko Kostadinov x ASICS GEL-BURZ 1 "Green"
This is no knock at
ASICS
, but over the year, I have grown too accustomed to their special releases. I understand that they are a more traditional footwear brand with a long history, but for me, I don't like it when it becomes predictable — i.e same recipe in changing only the color and material. It is so refreshing when a brand steps out of the comfort zone and takes chances. When the
Kiko Kostadinov
x Asics GEL-BURZ 1s were announced, I was completely surprised. Not only was ASICS back with a runway designer, but of all designers, Kiko Kostadinov. These tick all the boxes: ASICS was working with a designer who is having a tremendous year; it stayed true to both collaborators' banding; the shoe played on the synergies of both brands; it was different enough to be considered something new, and with the diverging colorways of grey, black, and fluorescent yellow, there were plenty of choices. —
Ambrose Leung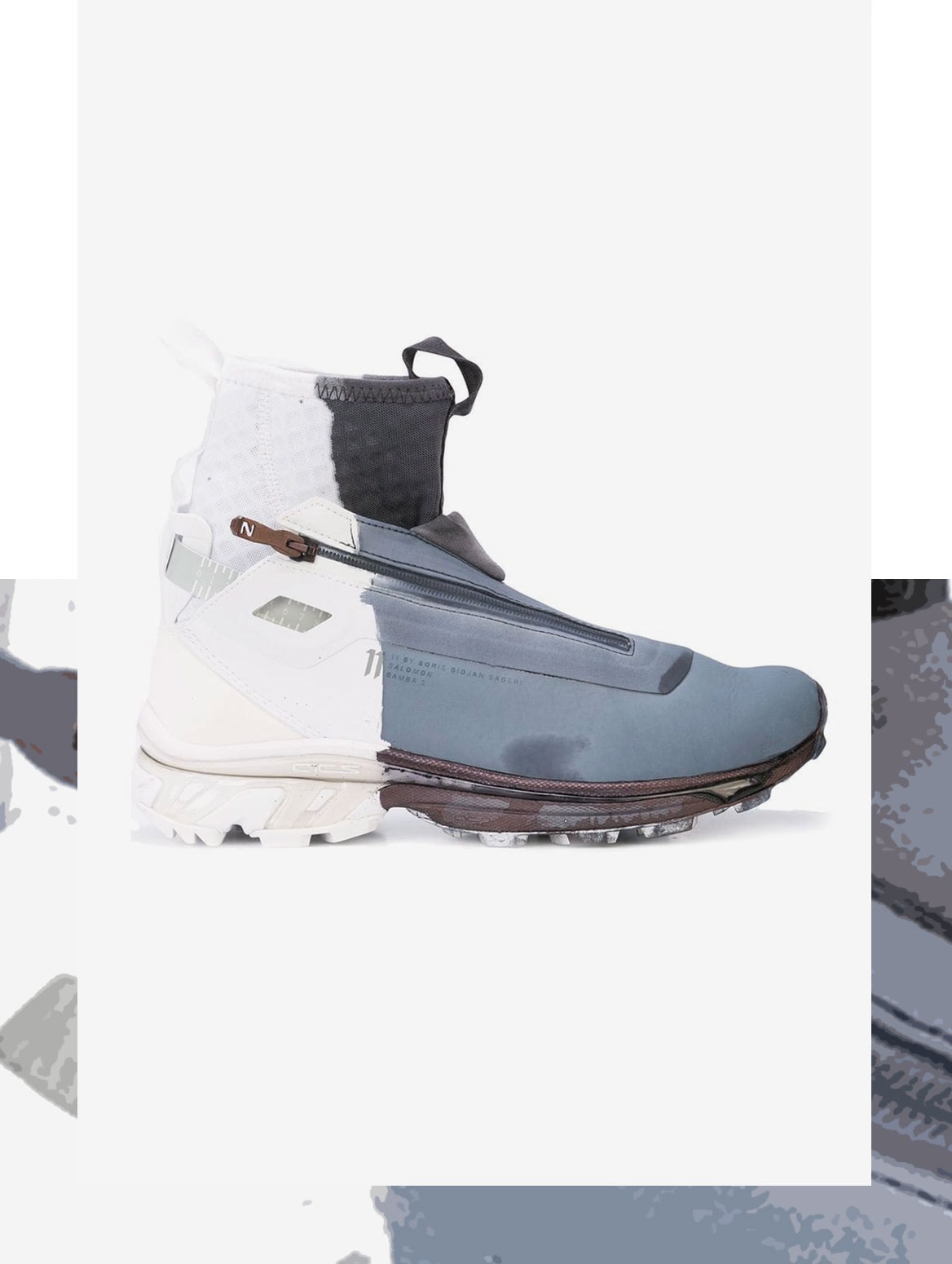 11 By Boris Bidjan Saberi x Salomon Bamba (Two-Tone)
Salomon, widely known for its snow sports equipment, was a breakout brand this year in terms of footwear. Namely, the French-based company's on-going collaboration with
11 By Boris Bidjan Saberi
saw the release of two two-tone renditions of the popular Bamba 2 and 3 models. The kicks were hand-dipped in paint to achieve the colorblock design — previous releases utilized dye treatments to execute a well-worn look as well. Every Bamba 2 and 3 shoe for this particular collab was treated differently so that each pair had its own truly unique look — no two pairs are quite alike. As they're worn overtime the paint slowly wears away, revealing a completely bespoke shoe. While they didn't make as much noise as the more popular collabs from the other footwear giants, the 11 By Boris Bidjan Saberi x Salomon "Two-Tone" Bamba 2 and 3 get best-of nods for their high degree of design difficulty and overall execution. —
Felson Sajonas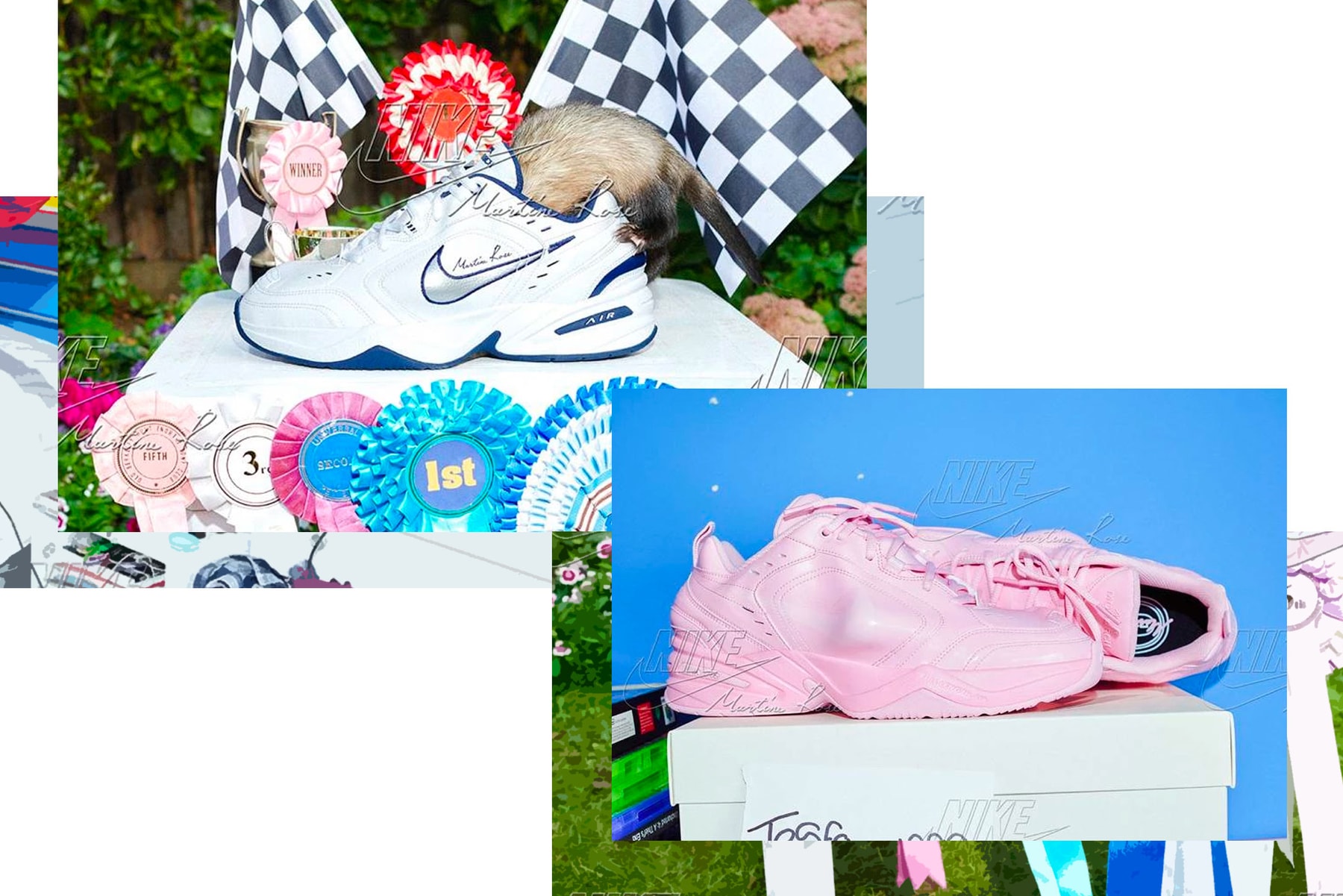 Martine Rose x Nike Air Monarch
I've been a fan of
Martine Rose
since I came across her work living in London several years ago. She quickly established herself as one of the strongest designers in the game, long a fashion-insider favorite. But over the past few years, I've loved watching the brand creep its way into becoming a household name. This project with Nike is a major moment for both Rose and the industry-at-large, as it's part of a trio of collaborations that celebrate three talented female designers. As for the shoe itself, a monochrome chunky sneaker is my go-to and Rose has done us the favor of re-imagining the Air Monarch in pink. —
Enrique Menendez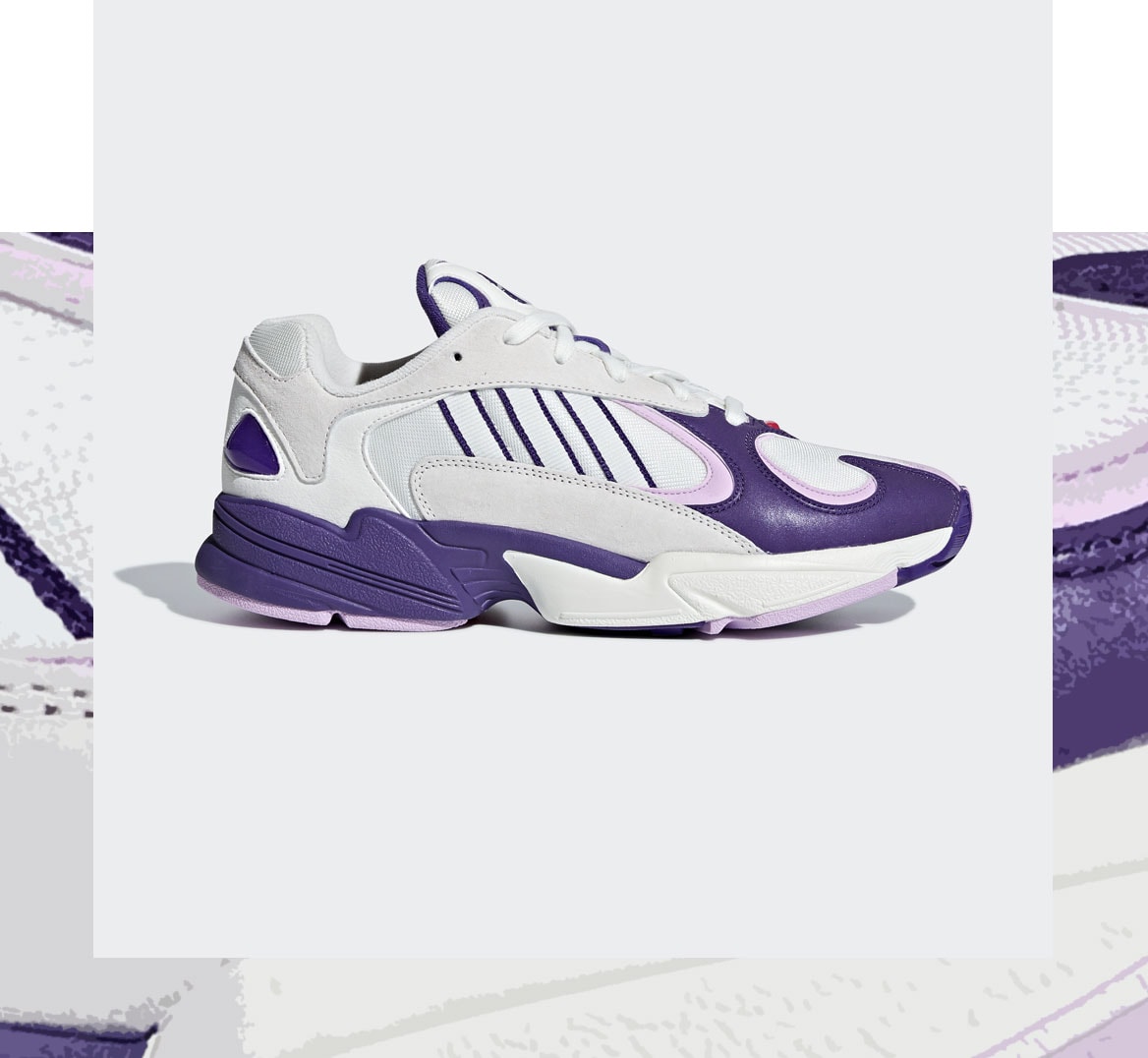 'Dragon Ball Z' x adidas Originals YUNG-1 "Frieza"
'
Dragon Ball Z
' is more synonymous with the culture than folks are aware of. There were several collaborations in streetwear with the franchise in 2018, and adidas' ode to the seven Dragon Balls and the series' iconic characters was the perfect way to end the year. It came at the perfect time too, with
Dragon Ball Super: Broly
around the corner and the debut of
Dragon Ball FighterZ
in January. The Yung-1 iteration stands out specifically for highlighting arguably Dragon Ball's most celebrated villain with an appropriate colorway and distinct jewel at the center. —
Isaac Rouse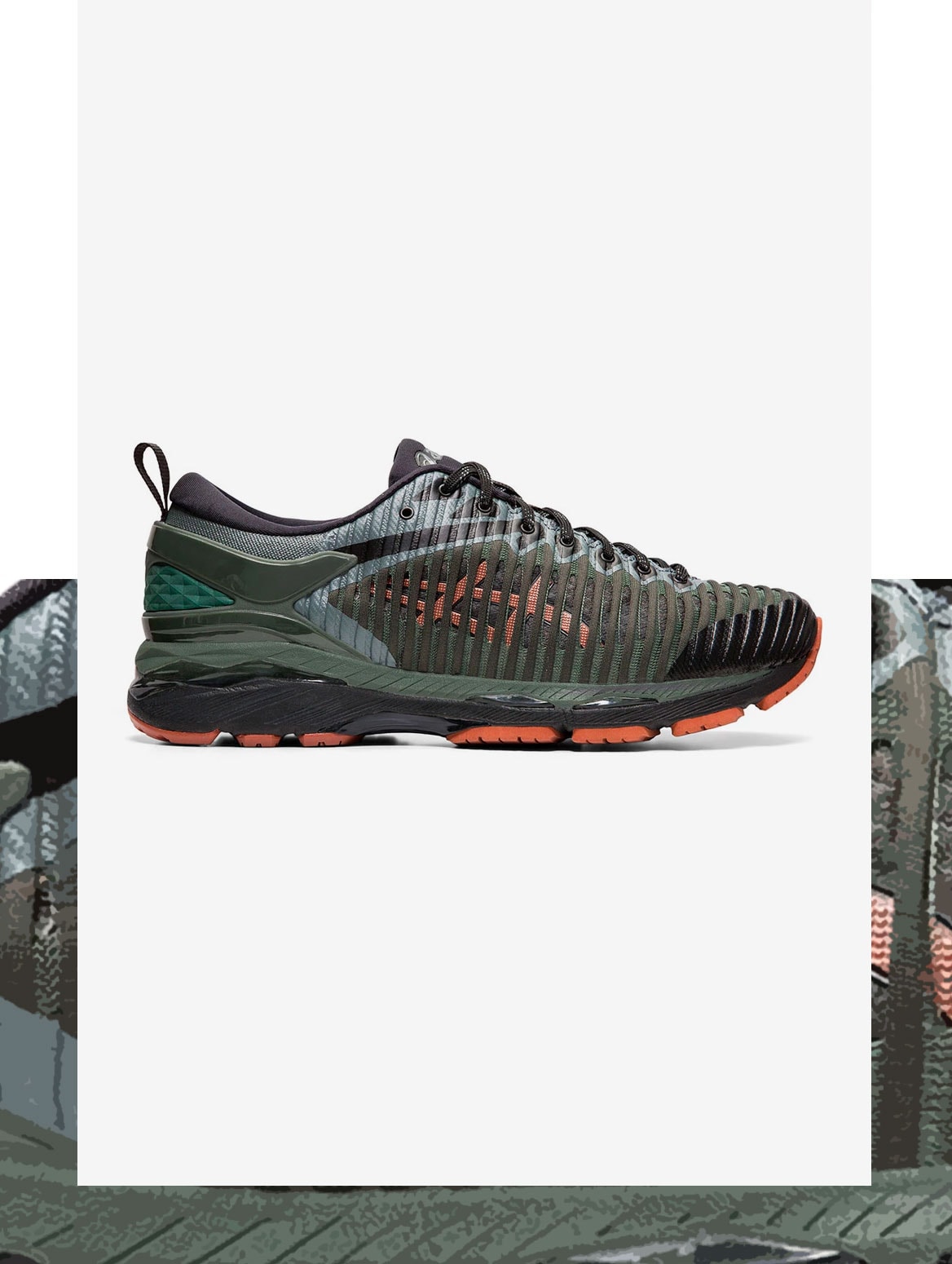 Kiko Kostadinov x ASICS Gel-Delva
The third collaborative sneaker between London-based designer
Kiko Kostadinov
and
ASICS
was one of the best reasons why 2018 was the year of the technical sneaker. After making its debut at London Fashion Week: Men's back in January, fans had to wait until right at the end of the year for the sneaker to release. But it was worth the wait. Of the three colorways — which also included "Pine Green" and "Rosewood Brown" — the "Cement Black" option was my personal stand-out. The sneaker's FLYTEFOAM midsole and GEL technology gave it the comfort needed for everyday wear, while its understated colorway means it goes with almost everything. Subtle design touches — including the ASICS branding obscured by vertical overlays — give the sneaker an if-you-know-you-know aesthetic. —
Jack Stanley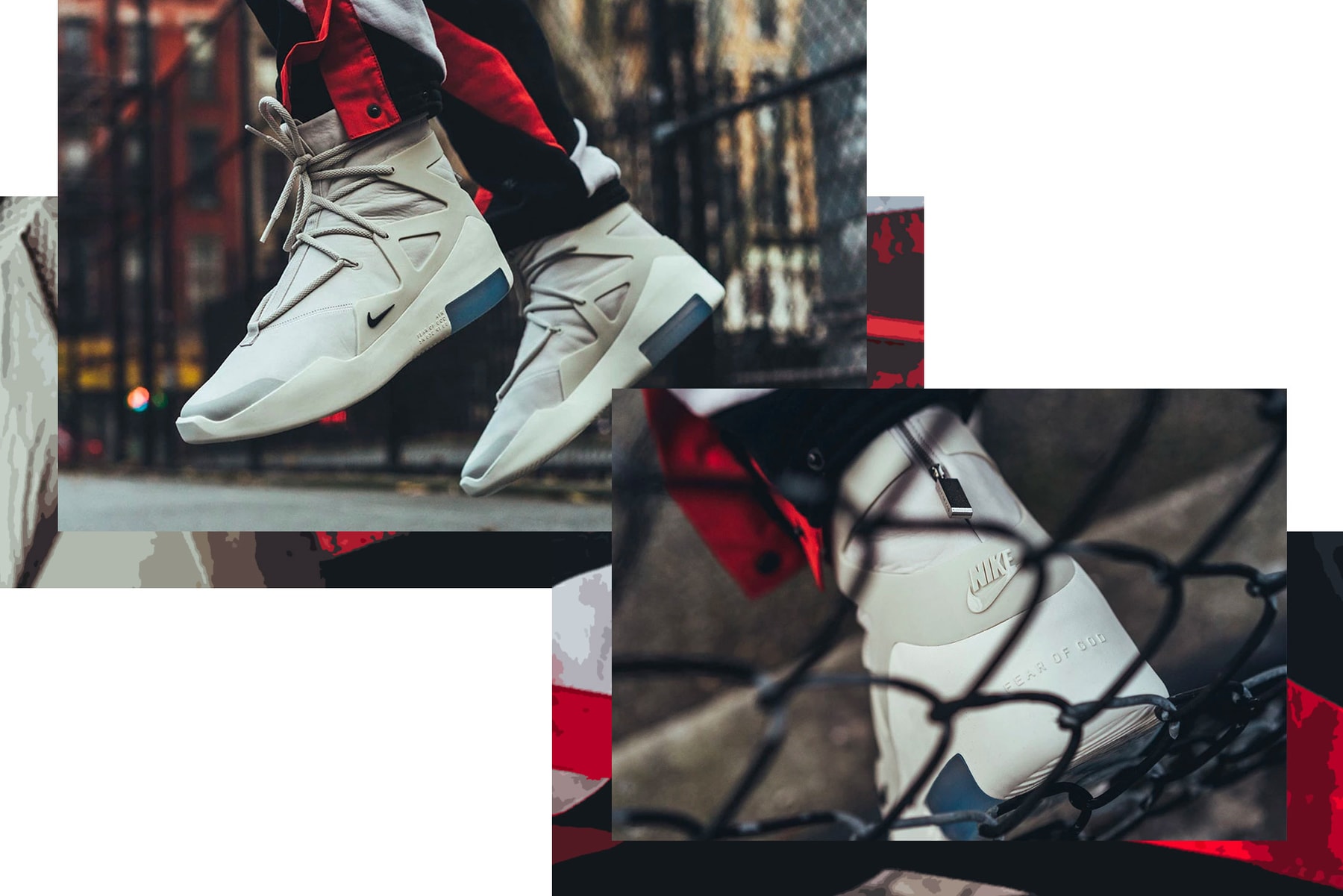 Nike Air Fear of God 1
I've always been a fan of
Jerry Lorenzo
's simplicity and strategic thinking when it comes to
Fear of God
, but the price points were always out of reach for me. Since working in the Nike stockroom straight out of college – and even before then – I've always been a loyal fan of the Swoosh, especially its basketball division. Despite Nike Basketball not having the same feel as it did in the early-mid 2000s, I can respect what current designers are doing to give it that spark. I feel that the Nike Air Fear of God 1 does just that; it creates that spark. With it being such a new silhouette you either love it or hate it, but you're damn sure going to have an interesting conversation about it. —
Austin Boykins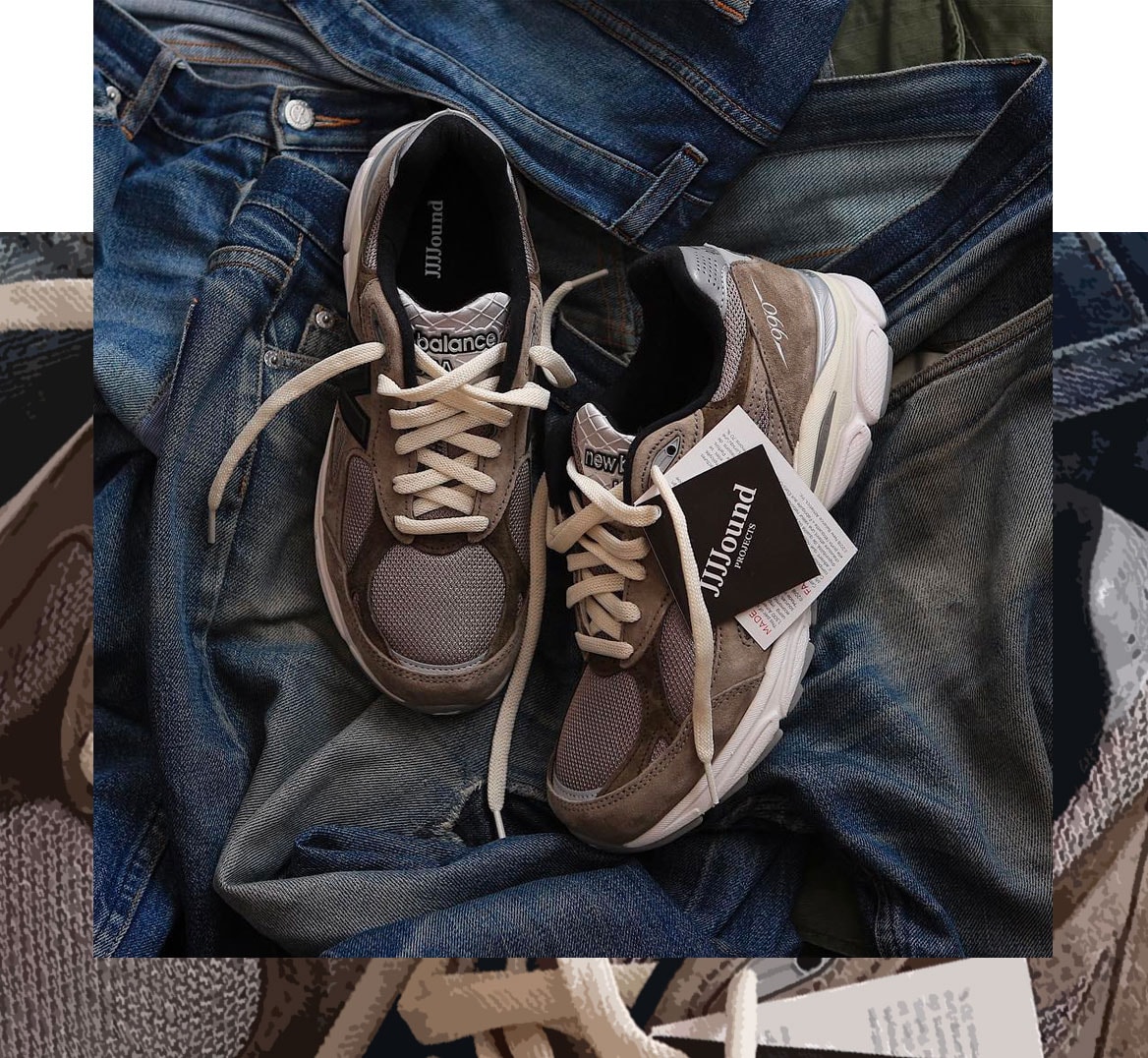 JJJJOUND x New Balance 990V3
2018 brought forth a bevy of takes on the archetypal athletic sneaker, with new and remastered silhouettes offered from high-fashion to street. The
JJJJOUND
x
New Balance
990V3 is one of the more tasteful takes on the trend, presenting a true-to-design running shoe with just enough fashionable design cues—exuded in the earth toned color palette and white/cream midsole—to make a statement without losing functionality. —
Madrell Stinney