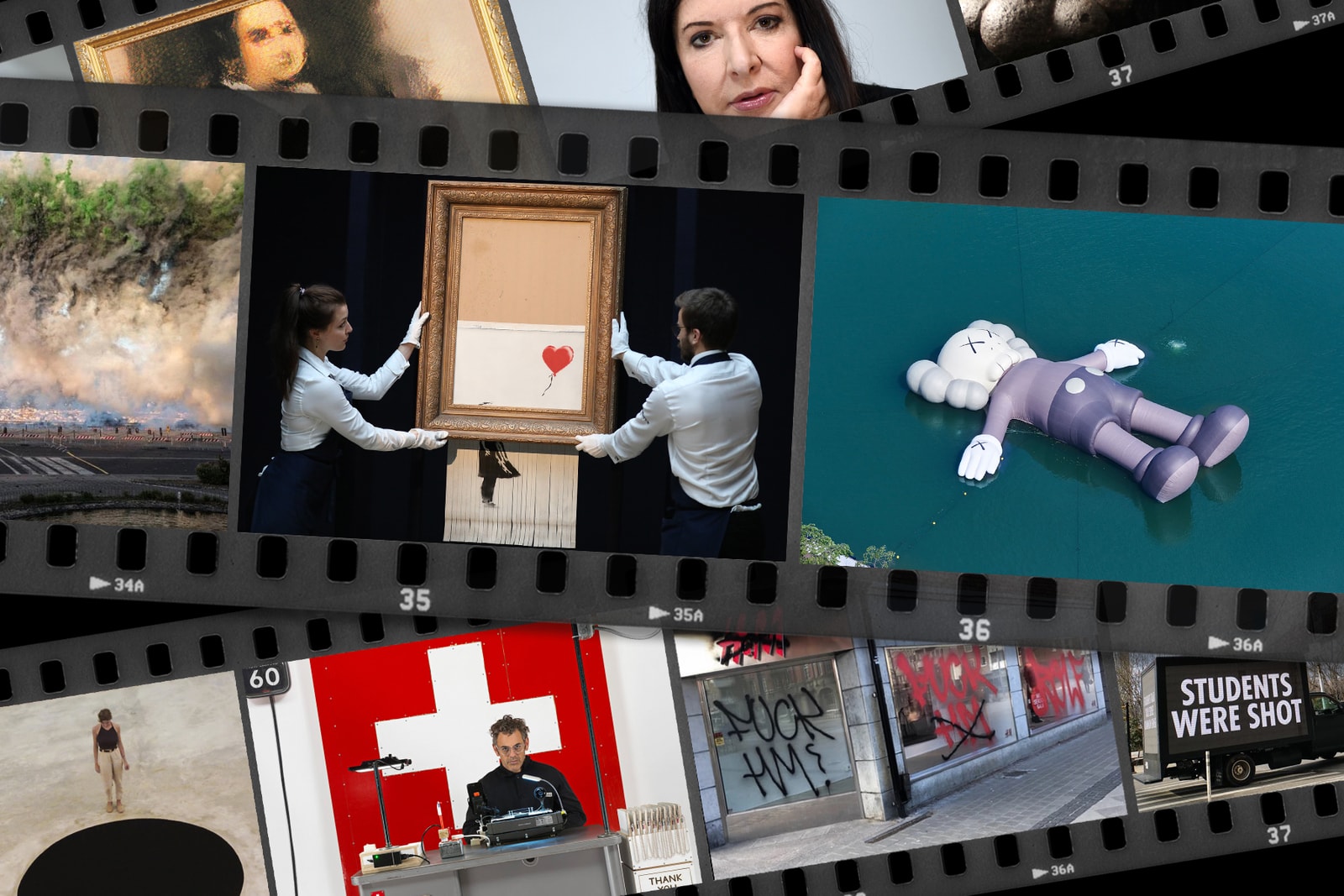 Top 10 Art Moments of 2018
The lot of the art world is always dicey. Whether inside white wall galleries or in the public domain, no artist or observer is impervious to the unforeseen happenings that can occur in global society's art spaces. From Banksy's memorable self-shredding artwork during an auction, to Marina Abramovic getting smashed on the head with a painting (the artist was unharmed after the incident), this year has been filled with emotional highs and lows for art lovers.
Here are 10 of 2018's top art moments, in no particular order.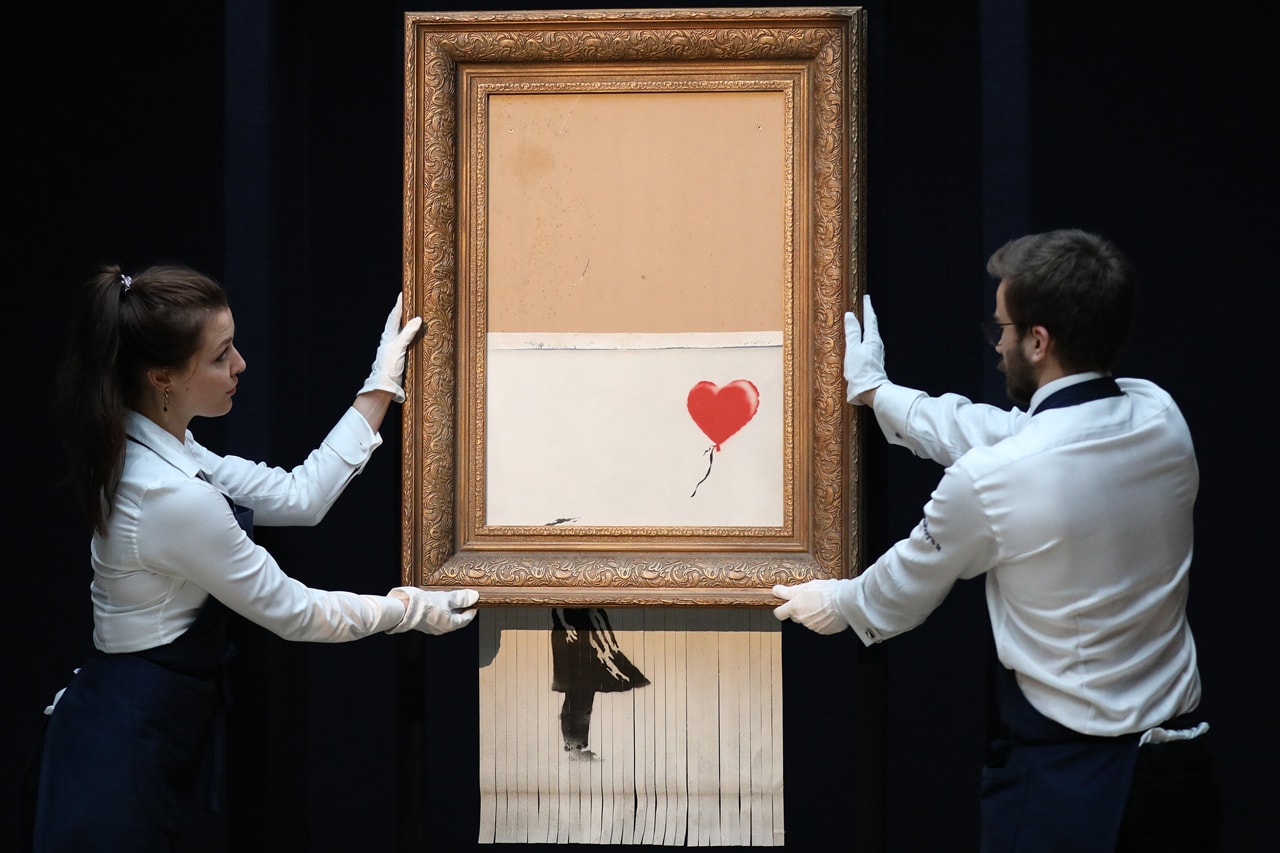 1. Shredded Banksy Artwork
The most unforgettable art moment this year goes to when
Banksy
's
Girl With a Balloon
artwork self-destructed after being sold for $1.4 million USD at Sotheby's. Following the elusive artist's scheme, the auction house aptly named the piece
Love Is In The Bin
. To quell rumors of whether or not the piece actually shredded and that the auction house had no part in what is now an unprecedented performance piece, Banksy released a
director's cut video
showing how he constructed the built-in shredder frame and installation process.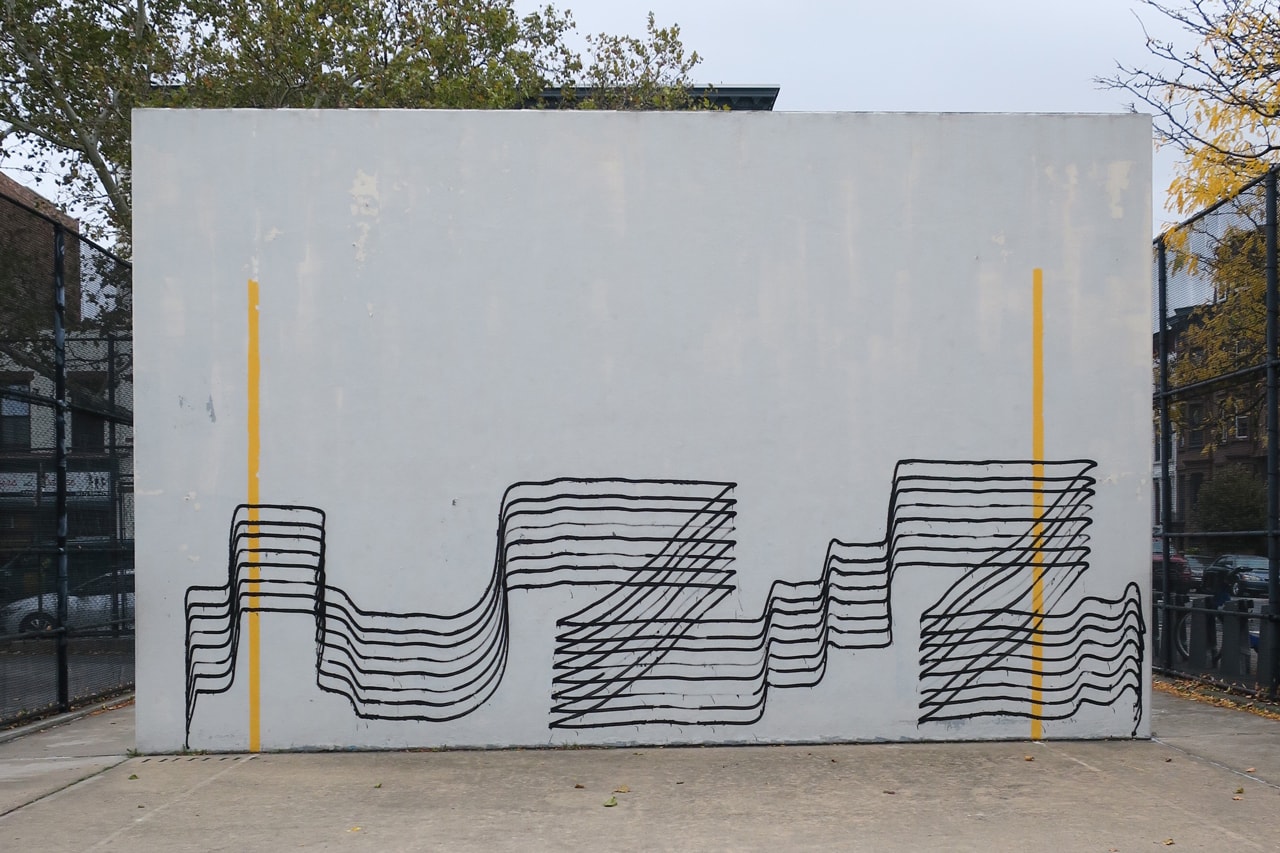 2. H&M Graffiti Scandal
In March,
H&M
sued graffiti artist
REVOK
after the artist's lawyer,
Jeff Gluck
, sent the company a cease-and-desist letter for a campaign portraying one of its models in front of a NYC wall with his artwork. The fashion label claimed that the work was painted illegally and was not subject to any sort of copyright protection. Social media backlash from the street art community ensued with KAWS as well as Swizz Beatz, who owns pieces from REVOK, having decried H&M's countersuit. Collectively, the lawsuit heightened fears of a legal precedent that would deny artists copyright protection for their works in public areas. This past September, REVOK reached a settlement with H&M, where the clothier agreed to fund a number of Detroit art institutions and charities, such as City Year, Living Arts Detroit, MOCAD, Teen Council and the Empowerment Plan.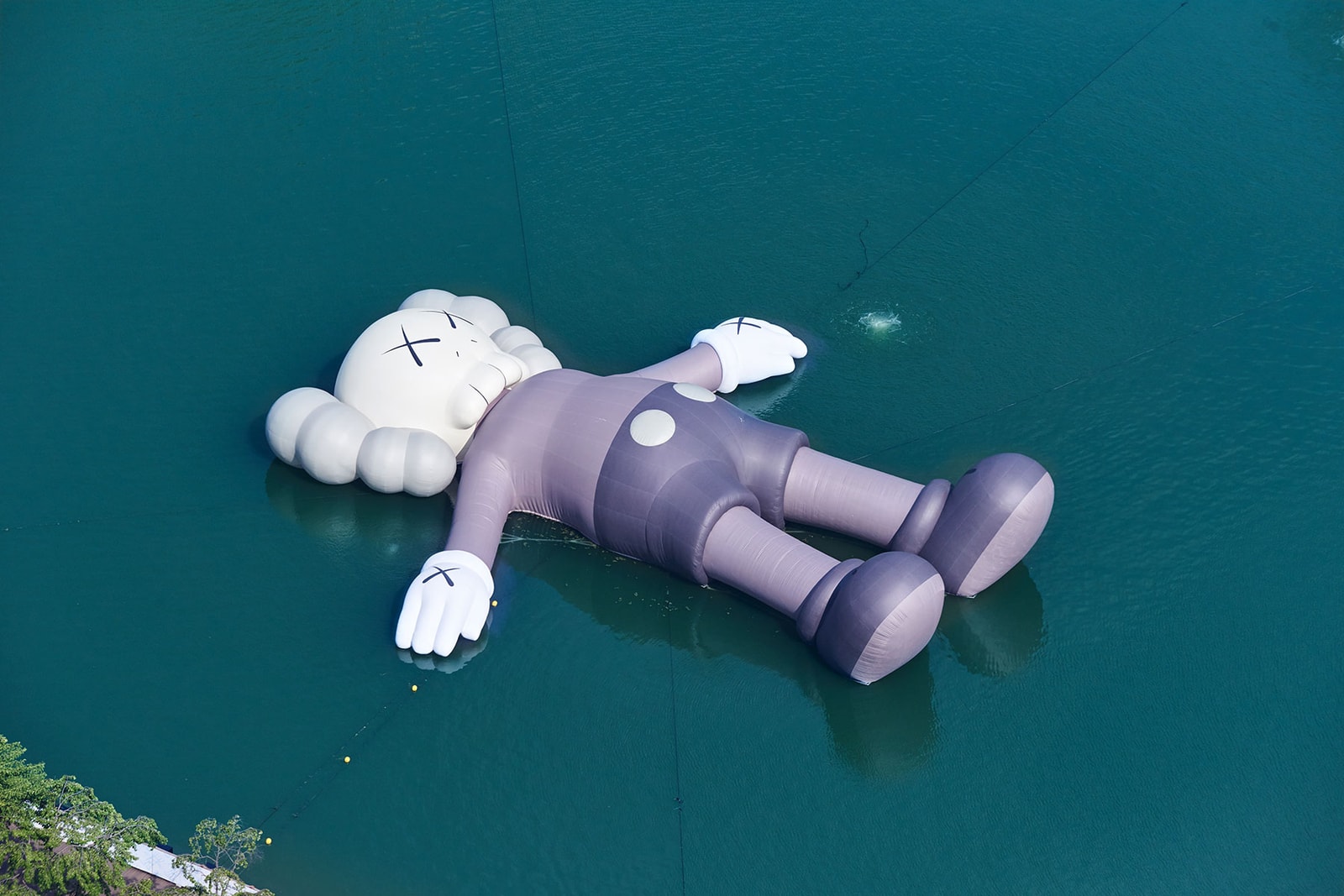 3. KAWS' Inflatable Companion On Seoul Lake
This past July,
KAWS
debuted his highly-anticipated
KAWS: HOLIDAY sculpture
in Seoul, Korea. The 28-meter art installation was created in collaboration with LOTTE and AllRightsReserved, and floated in Seoul's Seokchon Lake until August 19. Surrounding the large-scale art object was a seating area with themed parasols and beach chairs alongside a photo tower for picturesque aerial shots. The gigantic float was accompanied by a capsule of special edition products to celebrate the collaboration.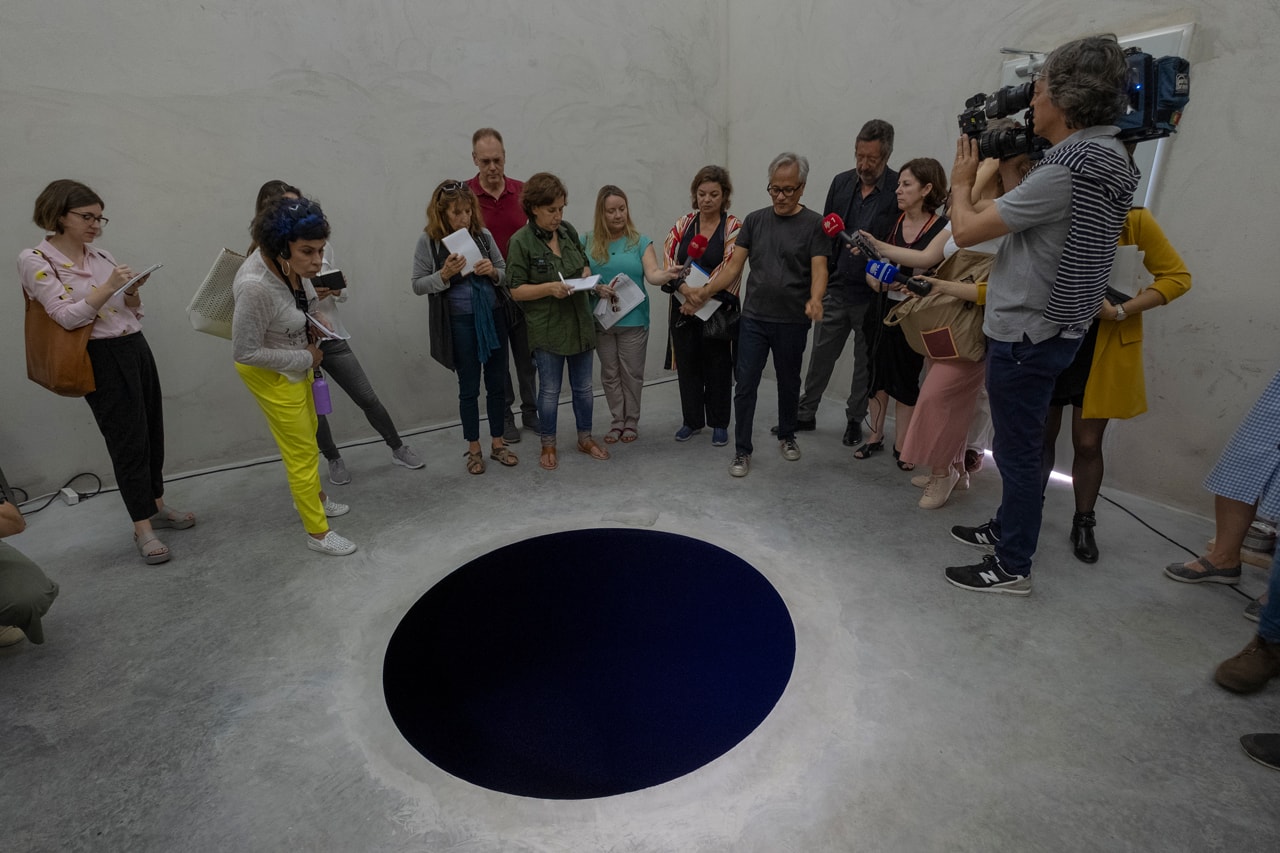 4. Man Falls in Anish Kapoor Installation
Despite warning signs and gallery staff surrounding the artwork,
a 60-year-old man was hospitalized after falling
inside
Anish Kapoor
's
Descent into Limbo
(1992) installation at the Serralves Museum in Porto, Portugal this past August. Shortly after, a representative for the museum told The Art Newspaper that the "visitor is OK [and] almost ready to return home." The hole measured approximately 8-feet-deep with its sides painted in the British artist's controversial Vantablack material — a substance that apparently blocks 99.8 percent of ultraviolet, visible and infrared light.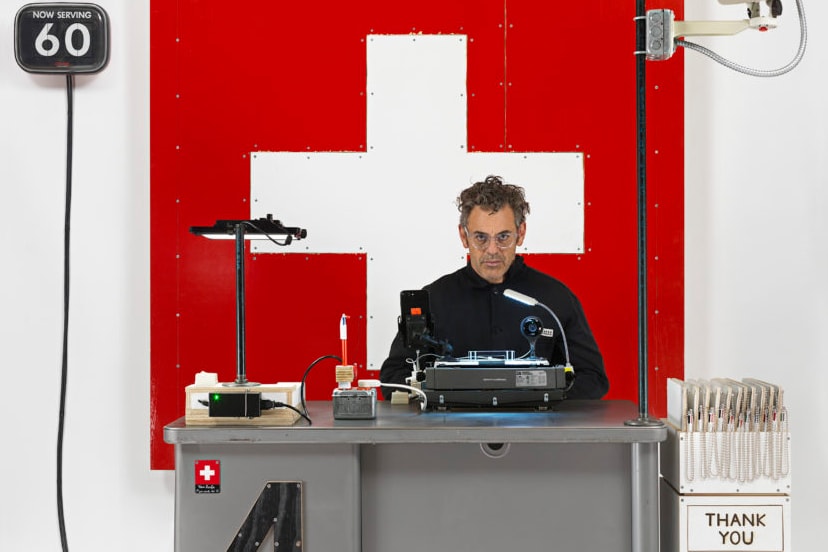 5. Tom Sachs' Fake Passports
This past September,
Tom Sachs
installed a
Swiss Passport Office
during Frieze week in London. Located at Galerie Thaddaeus Ropac, Sachs aimed to "break down the borders and eliminate the concept of nationality," said the artist about the goal of the project. Having added that "this comes at a time where our liberal democracies are being threatened, and oppressed people all over the world live in danger and without refuge." Altogether, the functional installation allowed gallery-goers the opportunity to purchase their very own, hand-typed and serial-numbered Tom Sachs Studio passport that mirrored the Swiss national document.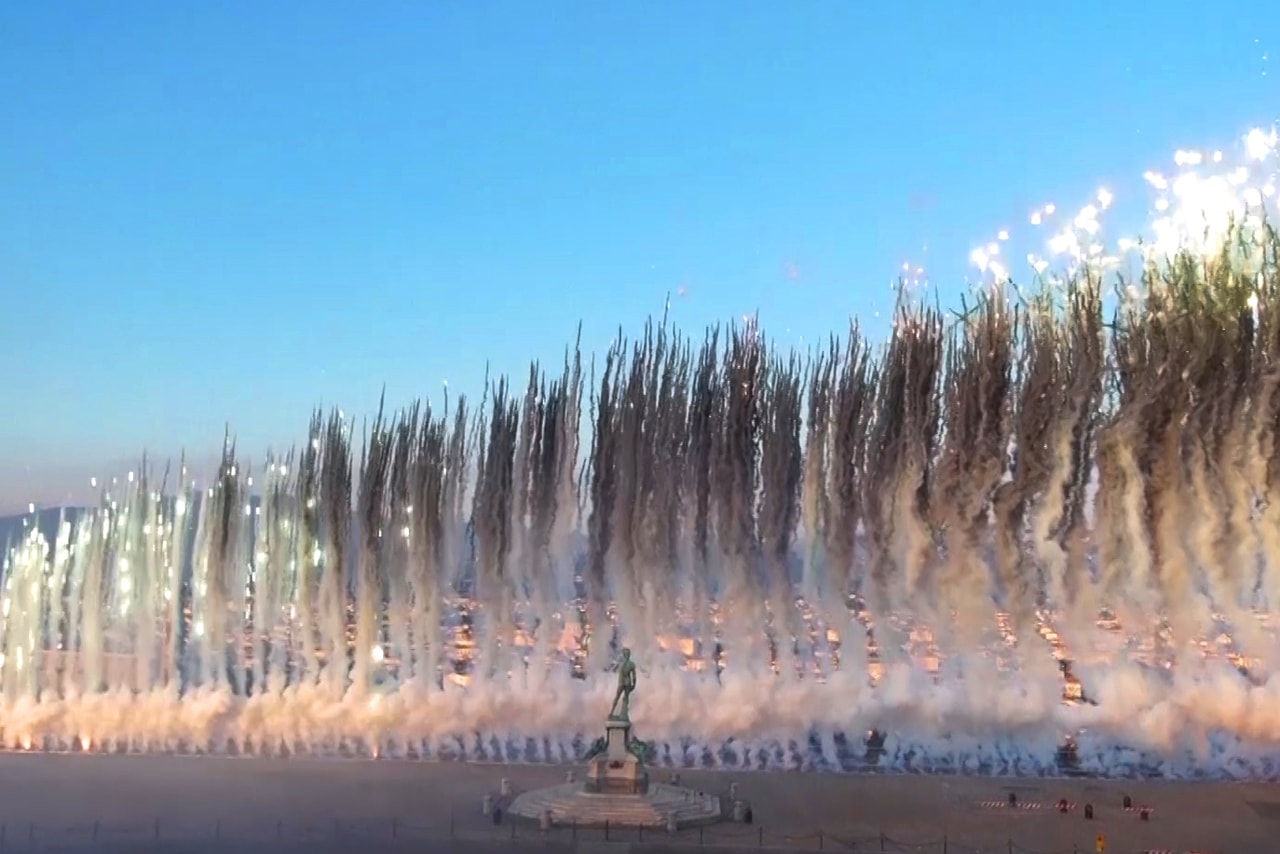 6. Cai Guo Qiang's 50,000 Fireworks Installation
On November 19, pyrotechnics specialist and celebrated contemporary artist
Cai Guo Qiang
launched
50,000 fireworks portraying flowers
at the Piazzale Michelangelo in Florence, Italy. The Chinese artist drew inspiration from Renaissance artist Sandro Botticelli's Primavera tempera painting. Colorful smoke rose from the historic establishment, covering nearly 24 meters of sky. The expansive piece entitled "City of Flowers in the Sky" is comprised of seven acts: "Thunder," "God of the West Wind and Goddess of the Land", "The birth of Flora", "Venus", "Three Graces", "Spiritual Garden" and "Red Lily."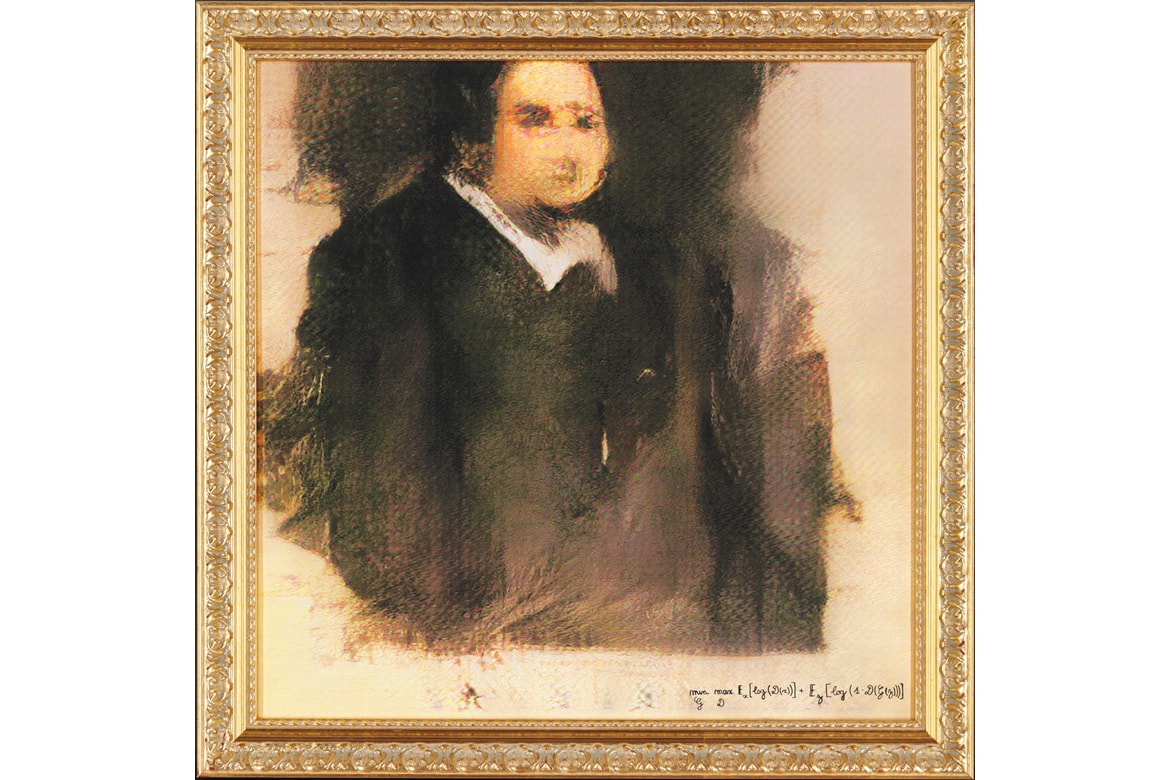 7. First AI-Artwork Sold at Auction
In October,
the first-ever piece of art created using artificial intelligence
hit Christie's New York and sold for a surprising $350,000 USD at auction. It was one of several AI-generated works created by engineers Hugo Caselles-Dupré, Pierre Fautrel and Gauthier Vernier of the Parisian collective Obvious. The trio developed an algorithm comprised of two parts: the Generator and the Discriminator. The first component produces a new image based on a series of images fed by the developers, and the latter determines the differences between a human-made visual and one brought to life by the Generator. "The aim is to fool the Discriminator into thinking that the new images are real-life portraits. Then we have a result," said Caselles-Dupré to Artnet.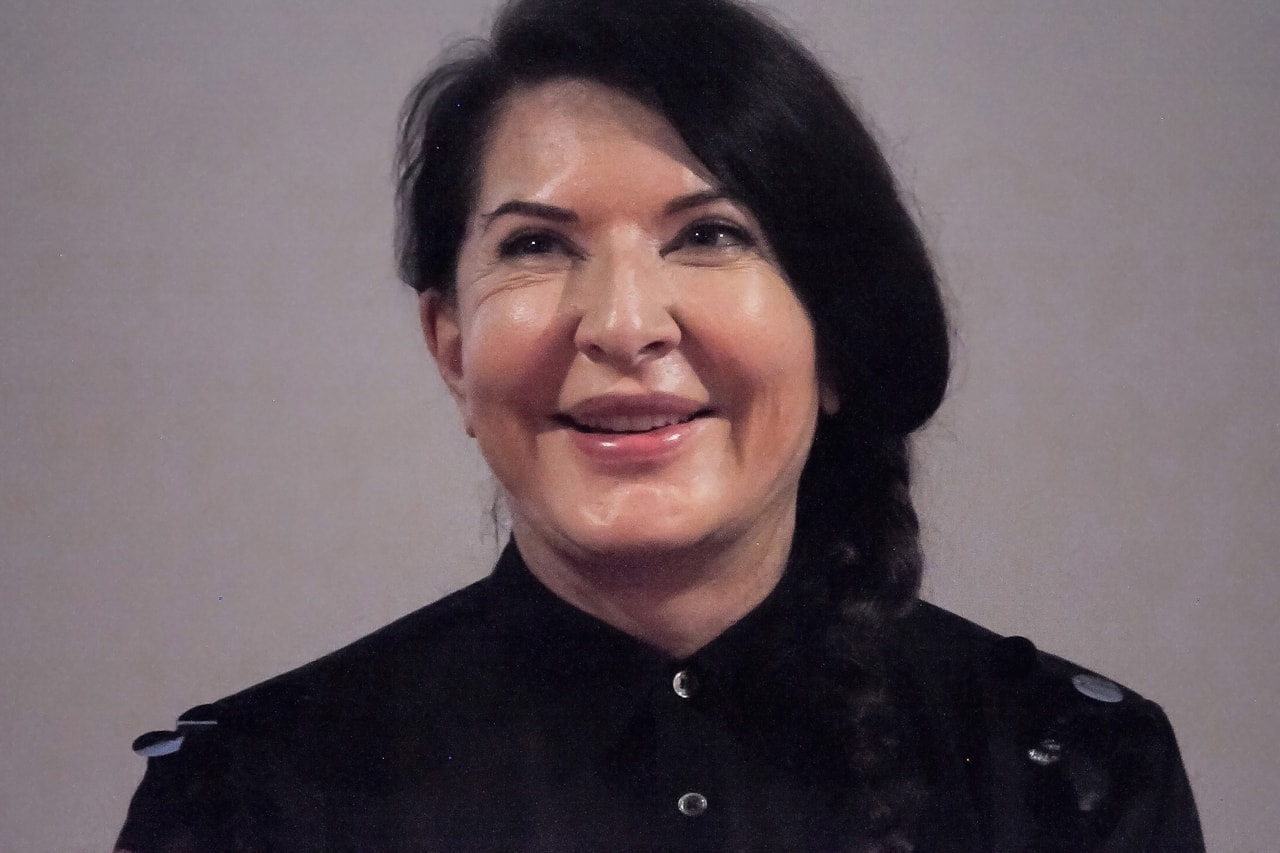 8. Marina Abramovic Assaulted with Painting
Also in September,
Marina Abramović
was assaulted by a 51-year-old Czech man after a book-signing event promoting her retrospective exhibition at Palazzo Strozzi in Florence. The artist was reported to be OK after being
smashed over the head with a painting
on paper that features a portrait of the renowned performance artist. Despite the harrowing episode, the artist wanted to meet with the attacker to "better understand his actions" and snapped a selfie with him as per The Art Newspaper.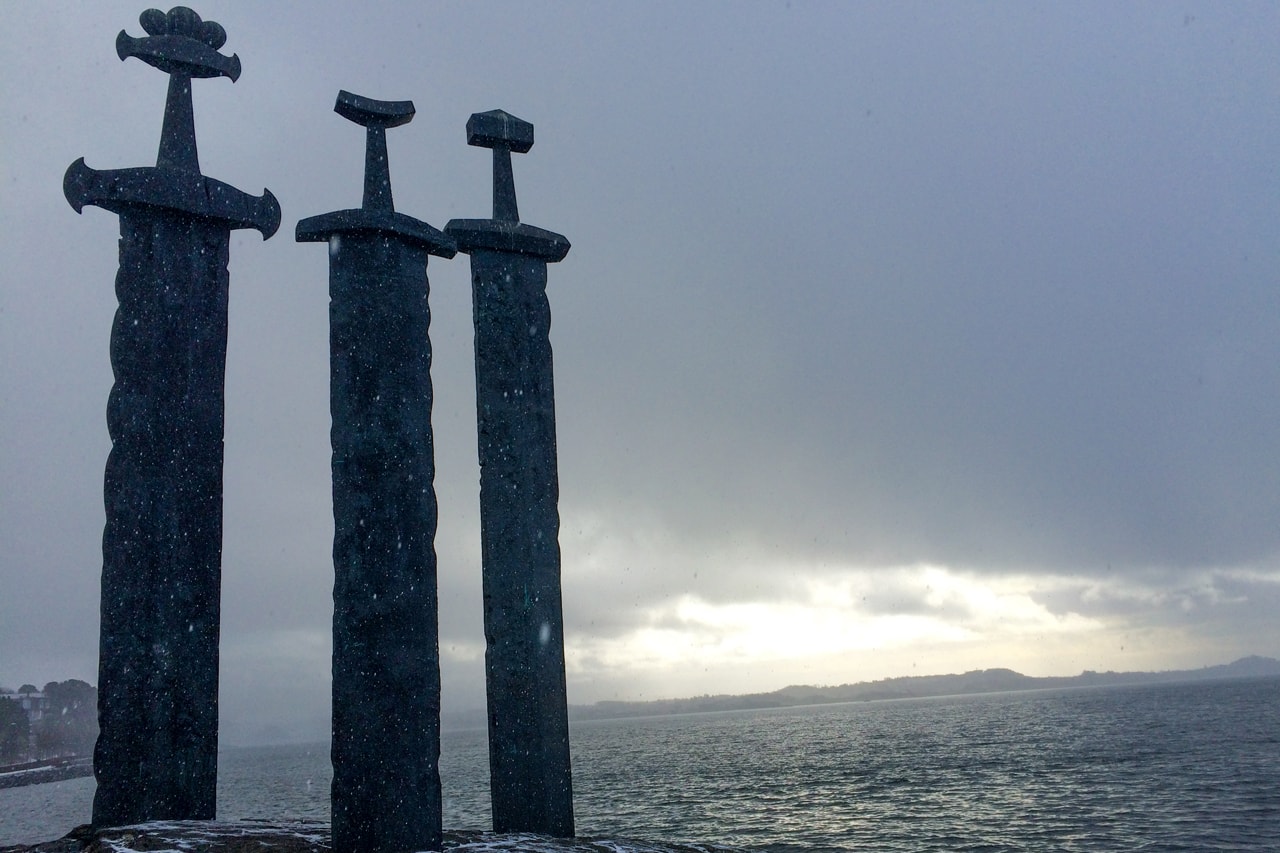 9. Viking-Era Sword Discovered by 8-Year-Old Girl
Earlier this year,
8-year-old girl Saga Vanecek randomly discovered an ancient sword
while skipping rocks at Vidöstern Lake in Sweden. Vanecek first believed it was just a stick, but it turned out to be a 5th- to 6th-century sword that predates Viking times, as per Jönköpings Läns Museum. The 33-inch-long weapon was crafted out of wood, leather and metal. Following the discovery, the sword has been displayed at a Swedish museum in Jonkoping County.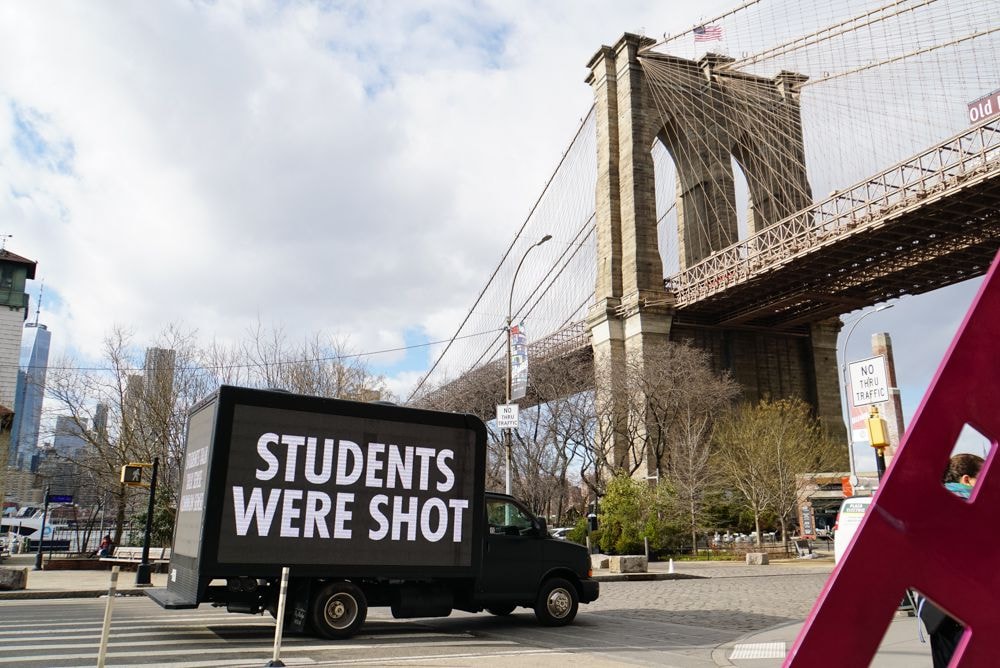 10. Jenny Holzer's Billboard Trucks
This past November, for World AIDs Day, contemporary artist and activist Jenny Holzer disrupted New York City with a unique mobile exhibition. The unconventional project saw five blacked-out trucks with LED signs depicting quotes from poets, artists, educators, activists, and people living with HIV and AIDS. Examples included "Scream Again," No Shelter," and "How Much Longer I Can Go On" phrases.