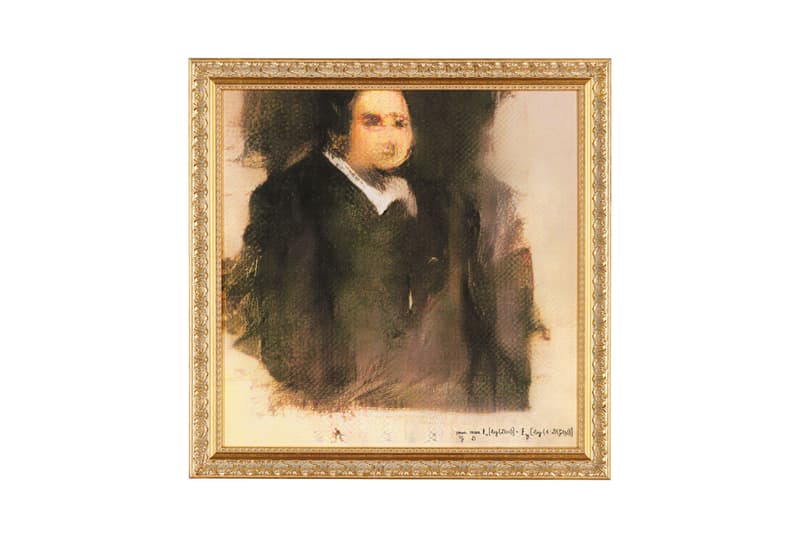 UPDATE: Christie's to be the First to Auction Artwork Created Entirely by Artificial Intelligence
Made with the GAN algorithm.
---
Update: The artwork has just sold for a price of $432,500 USD, 40 times its initial estimate of $10,000 USD. The buyer was an anonymous phone bidder.
Another special Auction from Christie's comes shortly after the announcement of the sale of Stephen Hawking's PHD thesis. Also centered around science and technology, the latest auction is for a print of the fictional character Edmond de Belamy, from La Famille de Belamy, created entirely from artificial intelligence.
Sold in an original gilded wood frame, the print was made by the Paris-based studio Obvious Art using the Generative Adversarial Network algorithm (GAN). The blurry portrait of Edmond de Belamy is from a series of 11 images, and is estimated to sell upwards of $10,000 USD.
In other art news, check out our best art drops this week. Featuring Andrew Archer's 'Edo Ball Season 3' Illustration, and RETNA Prints.