Kendrick Lamar Shares He Isn't Working on a New Album
As told to the 'Los Angeles Times.'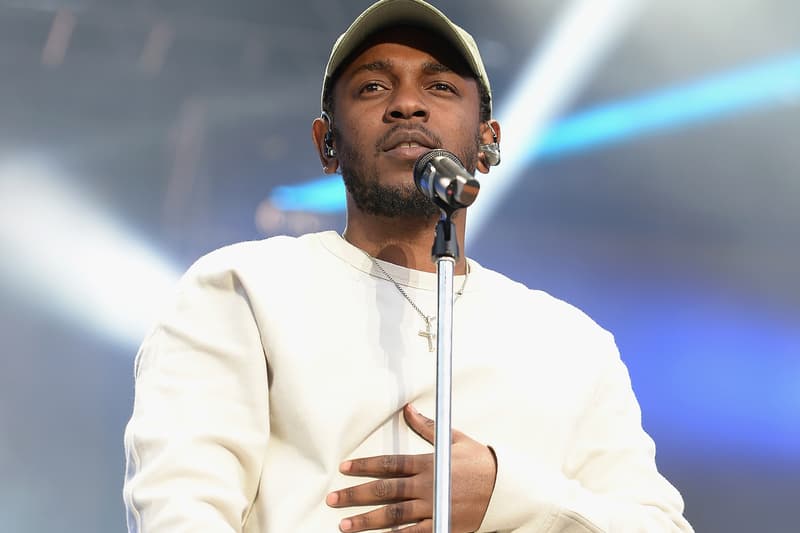 Kendrick Lamar fans will remain disappointed as it looks like the acclaimed musician will not be pushing out a new album anytime soon.
In a rare interview with the Los Angeles Times, the Grammy Award-winning artist shared that new material from him won't be coming out anytime soon, however, he is working on something "long-form." "He's friendly but cryptic, inclined toward vague generalities open to interpretation. He's been writing long-form, but declines to articulate what it's about, what themes are recurring and in what form it will eventually see release," wrote Jeff Weiss. "He claims he hasn't been working on a new album, but says that he's constantly working. Someone in his camp mentions they're going to the studio immediately after this."
During the interview, Lamar even touched upon the success of his executive produced Black Panther soundtrack. "This is another landmark, another stepping stone to something bigger and greater," he said. "Best believe I'm proud. And I know Ryan [Coogler] is as well. Our initial bond came from being from California and having similar backgrounds and stories."
Head over to the Los Angeles Time to read the full piece now.
In more music news, Mac Miller's manager Christian Clancy shares heartfelt op-ed.