Eminem Releases "Walk On Water" Video
Premiering exclusively on Apple Music.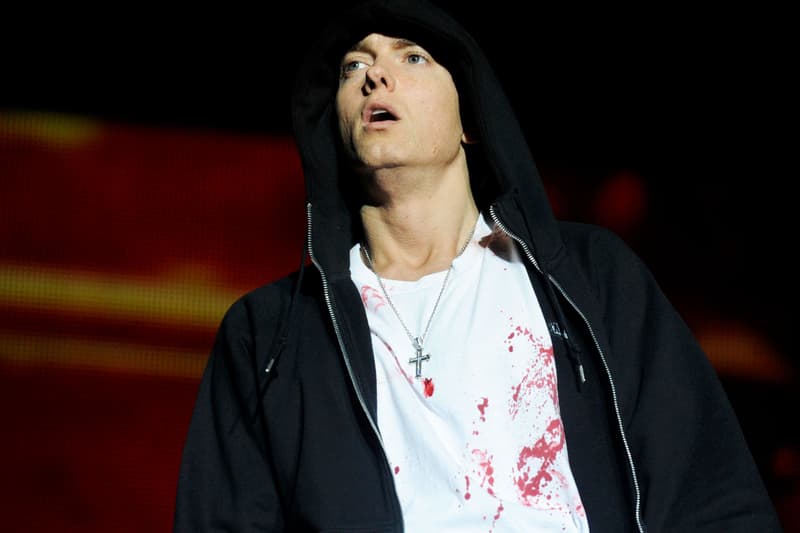 Eminem has released the first video off of his new album Revival. After teasing the visual on social media earlier this week, the "Walk On Water" video is now available via Apple Music.
The five-minute clip finds the Detroit rapper performing in a room with a mic stand. He then takes a seat in a classroom and types on a type writer along with other Eminem clones. According to HHNM, The scene appears to be a reenactment of French mathematician Émile Borel's infinite monkey theorem. Unfortunately, Beyoncé does not make an appearance in the video.
Watch the video via Apple Music and make sure to stream Eminem's album Revival.
Stop what you're doing.@eminem x @Beyonce#WalkOnWater music video
Watch first on Apple Music.https://t.co/l64cpVEC3Z pic.twitter.com/wRG3AgPHzw

— Apple Music (@AppleMusic) December 23, 2017