'DOOM' Celebrates 25 Years with 18 New Levels
Taking place right after killing the Spiderdemon.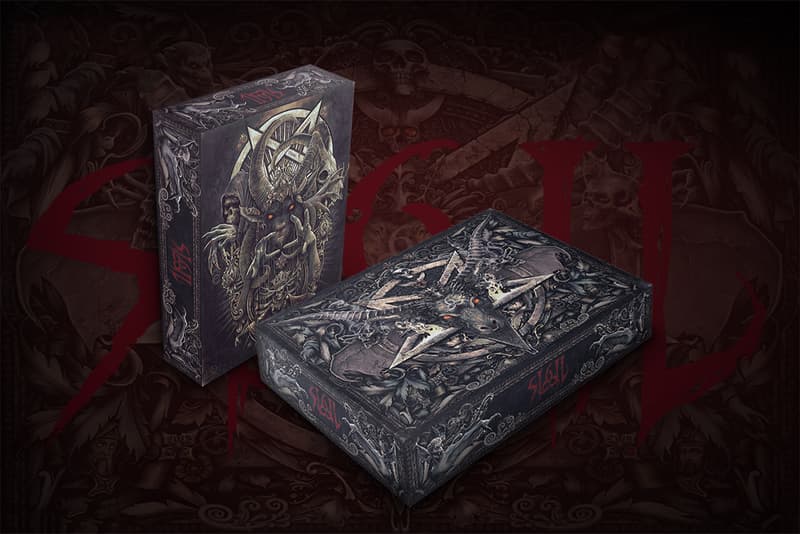 In celebration of 25 years since the release of the original DOOM game, co-creator John Romero has announced a special release of 18 new levels of the classic title from 1993. Named SIGIL, the story will pick up just after the 4th episode of DOOM I and just before DOOM II — acting as the "spiritual successor" to the fourth episode.
Set for a mid-February 2019 release, SIGIL will be available in two options. The standard edition boxset sees artwork by Christopher Lovell, a 16GB 1/2-inch floppy disk-themed USB drive, a 2-disc case with the game and soundtrack by Buckethead, and two stickers. The more expensive "BEAST BOX" contains all that was mentioned above plus an additional signed-and-numbered box by John Romero, an art print signed and illustrated by Christopher Lovell, a pewter statue of John Romero's head on a spike, a commemorative T-shirt, and a SIGIL-themed coin.
The regular boxset is priced at $39 USD while the "Beast Box" comes in at four times the piece at $166 USD — for the true die-hard DOOM fans.
Those interested can pre-order the game now over at Limited Run Games. For more insight on the development of SIGIL, an excerpt from John Romero's interview can be found below.
For more gaming news, Soulja Boy is selling gaming consoles named after himself.
What's the storyline for Sigil since it takes place after episode 4 and before DOOM II?
After killing the Spiderdemon at the end of E4M8 (Unto the Cruel), your next stop is Earth — you must save it from hellspawn that is causing unimaginable carnage. But Baphomet glitched the final teleporter with his hidden sigil whose eldritch power brings you to even darker shores of Hell. You fight through this stygian pocket of evil to confront the ultimate harbingers of Satan, then finally return to become Earth's savior. In summary, rip and tear!

Are you happy with where id Software has taken the series?
Absolutely. I think DOOM 2016 was an amazing game and deserving of every one of the accolades it got. The team at id is really doing a fantastic job with it, and like everyone else, I am looking forward to DOOM Eternal. To be clear, I don't have anything to do with either of these games. I'm just a fan like everyone else!

Are you in touch with the original DOOM team?
Yes, we talk from time to time. I see Adrian a fair bit since he has a place here in Ireland (The Heritage in Killenard). I also talk with Tom (Hall) and American (McGee) every once in a while. I'm in contact with John where there's something specific that we both have interest in.

Looking back on 25 years of history, what do you think is DOOM's legacy?
I don't think any of us knew that DOOM would have the impact that it has had. That people were asking me to make a full episode more than 23 years later? Genuinely, it's an incredible honor. Aside from the impact it had on what would become the FPS genre, I believe the most important legacy of DOOM is its community, the people who have kept it alive for 25 years through the creation of mods and tools. It's not at all lost on me that I have gone from a creator to a part of the community in that space of time, and I love that. My whole life has been about games, and if I hadn't been a part of DOOM's creation, I would have absolutely been a hardcore member of its community. Another thing that's been wonderful for me is a story I've been hearing a lot lately when I meet fans at tech conferences — they talk about having grown up playing DOOM with their moms or dads and saying what wonderful memories they have. It's a sign of DOOM's age, for certain, but it's also a sign of its longevity. There are also so many people who got into tech because of DOOM.
Happy 25th Anniversary, DOOM! I wrote a blog post about working on DOOM in 1993 here: https://t.co/NKEsMnGCPa #doom #pcgaming #pcgames #horrorgames #videogames #gamer #horror pic.twitter.com/cjJrA5w4Fs

— ???? ?????? (@romero) December 10, 2018