Travis Scott Left Free Astroworld Festival Tickets at the Houston Voting Polls
To reward his fans who went out to vote.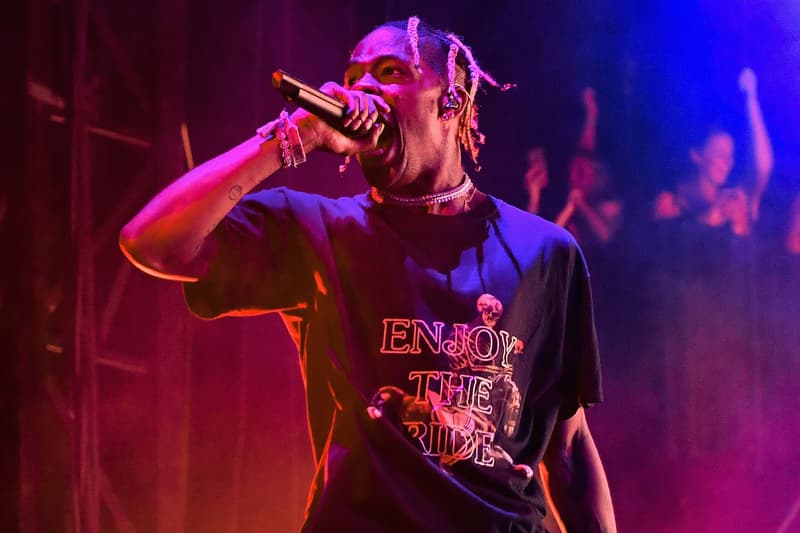 On November 6 election day, Travis Scott continued to get his fans out to vote and reward those who did by leaving free tickets to his sold-out Astroworld Festival at select polling locations in Houston, Texas.
The Houston rapper announced his gift on Twitter, posting a flyer indicating specific polling locations where you could find the tickets, as well as the materials required to vote. The Tweet was captioned: "SAVED SOME TIX FOR THE CITY AT THESE VOTING LOCATIONS. GO VOTE !!"
Earlier in the voting season, La Flame publicly endorsed Democratic candidate Beto O'Rourke for Texas Senate by attending a rally in Houston on October 26. At the rally, Scott urged young voters to go out and vote. Despite strong support from Scott and LeBron James (and a late shout out from Beyoncé two hours before polls closed), O'Rourke was not able to defeat Republican incumbent Ted Cruz in the Texas Senate race.
Other industry figures have also been using their influence to get the vote out, such as Frank Ocean, who released free merch for anyone that voted on November 6.
SAVED SOME TIX FOR THE CITY AT THESE VOTING LOCATIONS. GO VOTE !! pic.twitter.com/tVAu0DGzna

— TRAVIS SCOTT (@trvisXX) November 6, 2018