Travis Scott & LeBron James Show Their Support for Beto O'Rourke
Getting the kids to vote.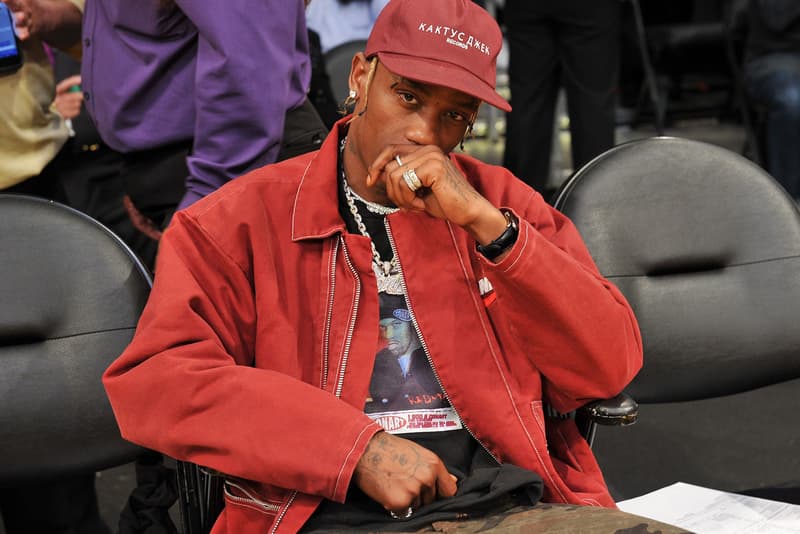 Democratic candidate Beto O'Rourke has been receiving a lot of support lately from some of the culture's biggest influencers such as Travis Scott and LeBron James.
During a recent Rally held in Houston, Texas, Scott encouraged all his young fans to vote on November 6 stating, "I just want to reiterate real quick that all the kids need to go out [to the polls]. We need to just tell our peers, whenever we're jamming music, whenever we at these concerts, we need to just tell our peers to step out and vote." Scott then added, "From 18 and up, we can change the world."
Over in the world of sports, LeBron James was spotted wearing a "Bento for Senate" cap ahead of the Lakers match up against the Spurs. This is far from the first time James has been politically outspoken, finding himself in numerous feuds against current president Donald Trump. Take a look at the clips below.
In case you've missed it, LeBron James' Shut up and Dribble documentary drops its first trailer.
Travis Scott speaking at Beto O'Rourke's rally in Houston @trvisXX making sure the kids vote! ??? pic.twitter.com/FGVMQYhHbP

— FTPFLAME (@FTPflame) October 28, 2018
LeBron James wearing a Beto for Senate hat before the Lakers game in San Antonio tonight pic.twitter.com/dNsVmETohV

— Josh Billinson (@jbillinson) October 27, 2018
I'm more of a supporter of Lebron off the court.

When Lebron James endorses, he done his homework.

LeBron James sporting a Beto ORourke hat in San Antonio tonight. Beto is one of America's favorite candidates running for the Senate seat in Texas against Ted Cruz. pic.twitter.com/QKEj07WjNO

— Mr. Weeks ✊? (@MrDane1982) October 28, 2018
Travis Scott and Lebron James both endorsing Beto for senate. No way Beto is losing or else this election rigged ?

— Nelson (@Rey_Es13) October 28, 2018
LeBron and Beto are bringing a massive ray of hope right now. ? #LeBron #BetoForSenate #VoteBlue pic.twitter.com/0n2uxDgqcN

— ? (@kim) October 28, 2018
If Lebron James supports #BETO all the hoopers in our country should too‼️? #Basketball x #BETO pic.twitter.com/O0dxFDXy5C

— Alex (@creativedribble) October 27, 2018