Boston Red Sox Beat Los Angeles Dodgers to Claim 9th World Series Championship
Its fourth title in 15 years.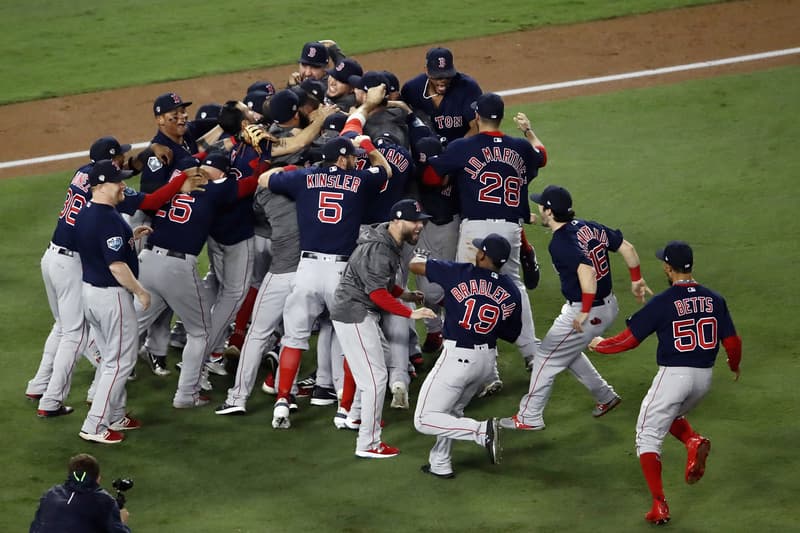 The Boston Red Sox have just won its 9th World Series Championship title this evening as they defeated the Los Angeles Dodgers 5-1 in just five games.
Though the Red Sox's start to the season was a bit rocky, seeing they lost their first regular game of the season, they quickly turned things around by completing one of the greatest seasons in baseball history by winning 108 games and dispatching the greats like Houston Astros and New York Yankees along the way.
Tonight after a thrilling Game 4 turnaround, the Red Sox were able to take an early lead, scoring two runs in the first inning. Veteran slugger Steve Pearce, who was also named the night's MVP, hit a two-run homer on Clayton Kershaw's sixth pitch. In the bottom of the first, David Freese answered back with a home run, giving Dodgers its first and only point of the night.
Following a few scoreless runs, the Red Sox got its third solo homer by Mookie Betts in the top of the sixth taking the score to 3-1. J.D. Martinez joined the party at the top of the seventh with his home run, causing the Dodger Stadium to go quiet. Finally the fifth and final point was scored by Steve Pearce's second home run of the game, which took place at the top of the eighth inning. Remaining unanswered for the rest of the night, the Boston Red Sox were able to claim its fourth championship of the century.
In more sport-related news, LeBron James' Shut up and Dribble documentary drops its first trailer.