Nintendo Will Remove Native American Animation in 'Super Smash Bros. Ultimate'
Nintendo sincerely apologizes.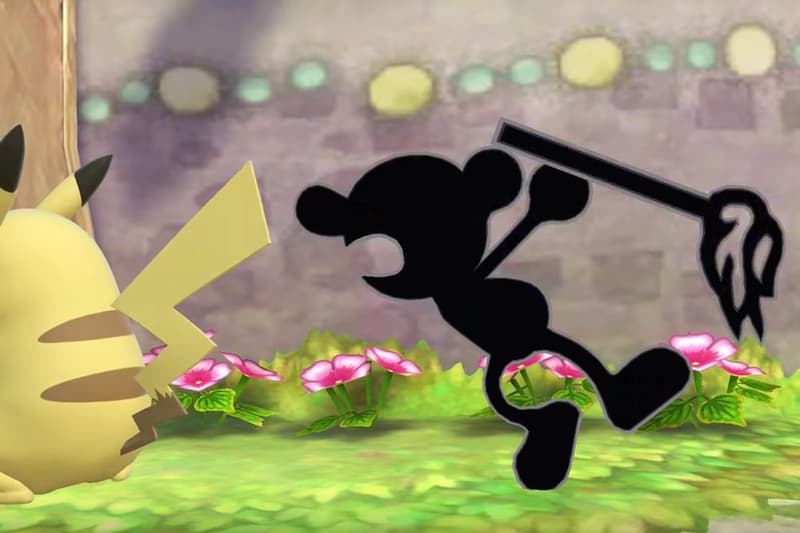 Following overwhelming negativity for an insensitive character animation, Nintendo has announced it will have Super Smash Bros. Ultimate  remove all references to Native Americans. Seen in Mr. Game & Watch's attack animation, the retro-themed Nintendo character references an old 1982 cowboy game called Fire Attack that saw players defend wooden forts from torch-wielding, feather-wearing Native Americans.
The original game was edited when re-released on the Game Boy as part of the Game & Watch Gallery 4 compilation game, and will now be edited in the animation of the character in the upcoming party/fighting game.
In a statement by a Nintendo spokesperson, the company says:
"Nintendo has been planning to distribute an update for Super Smash Bros. Ultimate that removes the feather from the silhouette of Mr. Game & Watch. The original game on which this depiction of the character is based was released more than three decades ago and does not represent our company values today. We sincerely apologize that this change was not noticed in our marketing material and are continuing our work to make Super Smash Bros. Ultimate an experience that is both welcoming and fun for everyone."
In other Nintendo news, Pokémon: Let's Go!'s new trailer showcases familiar faces from the Gen 1 games.
Please check and spread the below thread from ResetEra. Mr. Game & Watch's new forward smash in Smash Ultimate is a direct reference to a G&W game featuring racist depictions of Native Americans.

I'm Native, and this hurts. @NintendoAmerica Can you help?https://t.co/8JlXbBh1lf pic.twitter.com/NZCasWlVom

— ✨ gale (@rr_gale) November 3, 2018