Watch Mitski's Stunning Acapella Performance of "Nobody"
This is beautiful.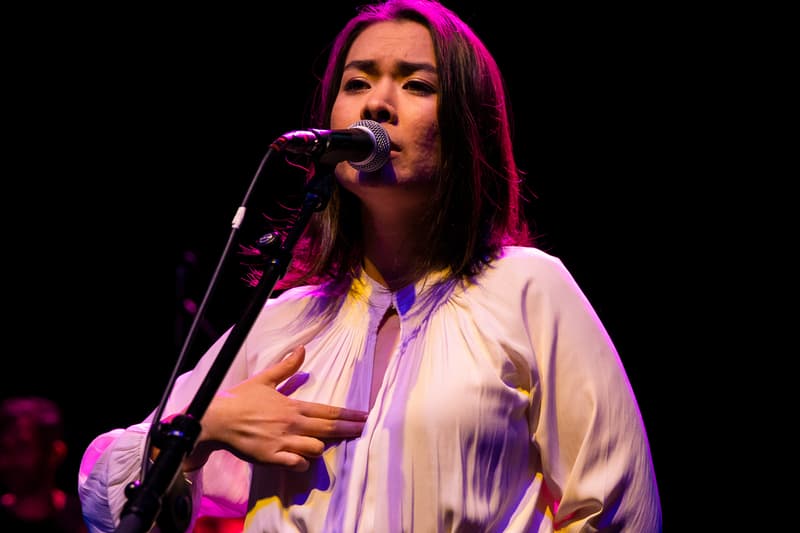 Mitski was a guest during a SiriuXM session and performed a fully acapella recording of "Nobody," a highlight from her stellar 2018 album Be The Cowboy. The recording strips most of the prodcution down to a minimal and allows Mitski's voice to shine.
Tweeting about the unique version of her song, Mitski wrote: "Please enjoy this musical theater audition. Think it's fitting that I'm singing with nobody and nothing – the song in its truest form."
She later continued: "And the headphones are for me to hear my own voice because this studio is actually in the middle of the Sirius office lol, don't let the cynics tell you there's backing tracks in there, it's all live baby."
See video and peep tour dates below.
Mitski Tour Dates:
Fri. Nov. 30 – Brooklyn, NY @ Brooklyn Steel ^ – SOLD OUT
Sat. Dec. 1 – Brooklyn, NY @ Brooklyn Steel ^ – SOLD OUT
Sun. Dec. 2 – Brooklyn, NY @ Brooklyn Steel ^ – SOLD OUT
Mon. Dec. 3 – Brooklyn, NY @ Brooklyn Steel ^ – SOLD OUT
Wed. Dec. 5 – New York, NY @ Town Hall – The Alley Coalition Talent Show *
Mon. Jan. 28 – Auckland, NZ @ Laneway Festival
Sat. Feb. 2 – Brisbane, AU @ Laneway Festival
Sun. Feb. 3 – Sydney, AU @ Laneway Festival
Mon. Feb. 4 – Sydney, NSW @ Oxford Art Factory
Thu. Feb. 7 – Melbourne, VIC @ The Corner Hotel
Sat. Feb. 9 – Melbourne, AU @ Laneway Festival
.@mitskileaks dropped by SiriusXM Studios and treated us to a powerful performance of "Nobody." Hear the full session tonight at 9pm ET: https://t.co/pbV3trW5Vk pic.twitter.com/k26DMKO4AF

— SiriusXM (@SIRIUSXM) November 28, 2018