Medicom Toy and Artist Javier Calleja Create Collaborative "F*ck You" BE@RBRICK
Rude.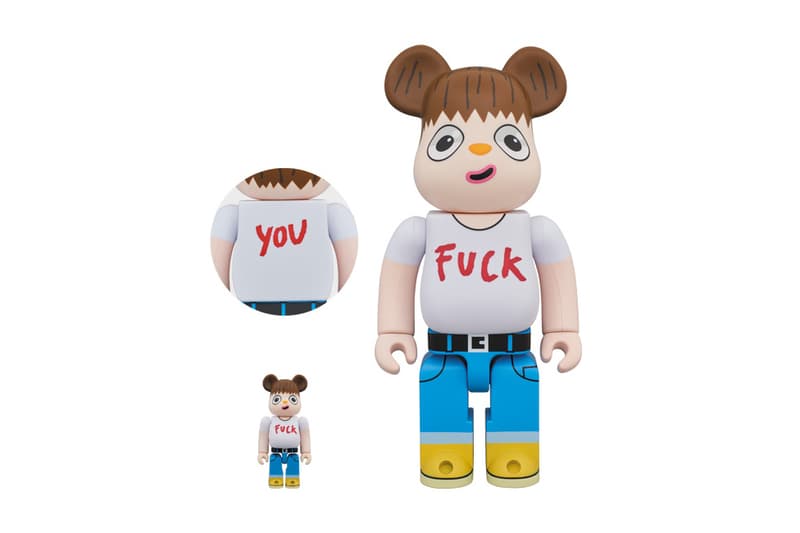 Medicom Toy's latest BE@RBRICK is with artist Javier Calleja, and features his well-known characters donning a fairly rude T-shirt.
The figure, which departs from the common image of a "bear" for BE@RBRICKs, is that of Calleja's child-like paintings. While this iteration is cute and playful, the T-shirt worn dons "FUCK" and "YOU" writing on the front and back respectively in red lettering. The figure comes in dual-sizes — 100% and 400% — as a set for a limited time only.
Purchase the Javier Calleja "Fuck You" Medicom Toy BE@RBRICK set for 12,000円 (approx. $105 USD) at e-comm sites like Rakuten on November 24. If you're looking for something a bit more luxurious, check out the fragment design x Baccarat hand-blown crystal BE@RBRICK.
Javier Calleja x Medicom Toy "Fuck You" BE@RBRICK