Frank Ocean's 'blondedRADIO' Makes Its Return
The first show for over a year.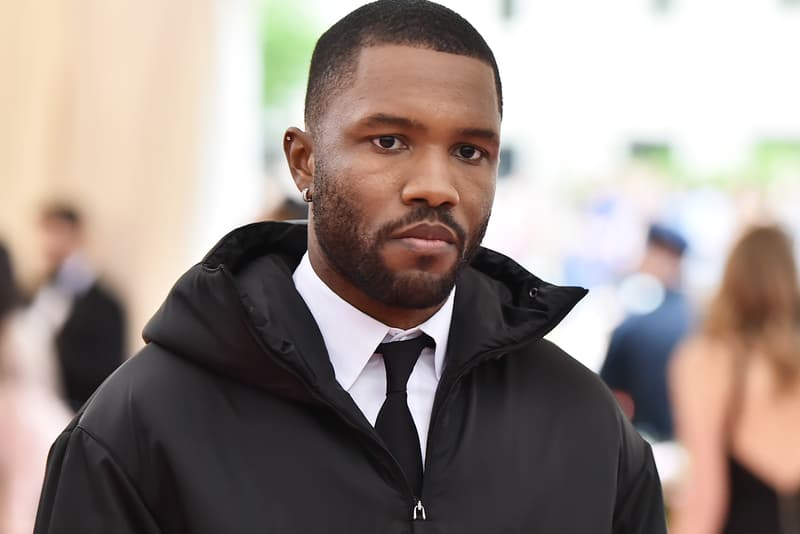 After a run of shows last year, Beats 1 has announced that Frank Ocean's blondedRADIO is set to return today. There are no details about what to expect from the eighth episode of Ocean's show — the first installment for over a year — but the singer has previously used the platform to debut new music. The new show is dubbed "Midterms Pt. 1," and features a number of references to today's elections.
Highlights from the first run of shows  included "Provider," which was premiered on episode seven and his "Raf" collaboration A$AP Rocky, Lil Uzi Vert and Quavo. Stream the show via Apple Radio now, and keep an eye out for new Frank Ocean music.
In other music news, Earl Sweatshirt recently teased new music.
The return.
Frank Ocean.#blondedRADIO.
6AM LA / 9AM NYC / 2PM LDN.

Listen live: https://t.co/OxDvr1hgmP
On demand: https://t.co/4k8xC6qDYI pic.twitter.com/kEaDSA8pIb

— Beats 1 (@Beats1) November 6, 2018
blonded Radio episode 08 tracklist:
Frank Ocean, "U-N-I-T-Y"
Mk. Gee, "You"
Arthur, "Sweet Memory"
Spoon, "Who Makes Your Money"
The Durutti Colum, "Sketch for a Summer"
Gil Scott-Heron, "We Almost Lost Detroit"
Popcaan, "Superstar"
Jadakiss, "We Gonna Make It"
Valee, "Womp Womp"
Rico Nasty, "Hockey"
Don Toliver, "Issues"
Kish!, "Benzo"
Retro X, "eTHO"
La Goony Chonga, "Tira Tira" (f. Black Kray)
Playboi Carti, "FlatBed Freestyle"
The Carters, "Black Effect"
Cam'ron, "Losin' Weight"
The Honeydrippers, "Impeach The President"