Under Armour Latest to Be Accused of Workplace Misconduct
Strip club visits and more.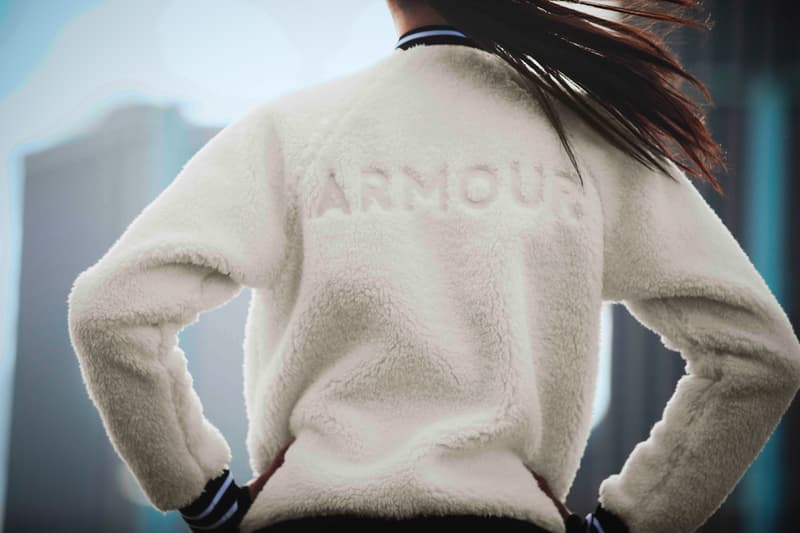 Under Armour is the latest brand to come under fire for workplace misconduct. According to a recent report from The Wall Street Journal, the sportswear giant has been allowing employees to charge strip club visits to their corporate cards.
News broke out of UA's toxic company culture when several complaints were made by current and former employees and executives. This follows after an e-mail that was sent out in February from UA surfaced on Monday telling employees that it could no longer reimburse certain expenses, including adult entertainment and gambling.
Strip club visits are only part of the problem however. Others have come out accusing the brand for inappropriate behavior towards females, especially when it came to its annual Preakness Stakes horse race where women were invited based on their attractiveness, what managers called, "stocking the pond."
In a letter obtained by CNN Business, Plank and President Patrik Frisk told employees that the WSJ story was "tough to read." They continued, "This is not the culture we envision for Under Armour." Plank has also told WSJ that UA is currently under a "meaningful cultural transformation" and that "we can and will do better."
The full letter that Plank and Frisk sent to employees Monday can be read below:
"Dear UA Teammates,

Leadership means that when faced with scrutiny, criticism or accusations – the most important question to ask is if it's deserved. At Under Armour, we own our truth.

We are writing to you today in response to an article that was published by the Wall Street Journal, which alleges specific instances of inappropriate workplace behavior and a challenging environment. This was tough to read. This is not the culture we envision for Under Armour.

We believe that there is systemic inequality in the global workplace and will embrace this opportunity to accelerate the ongoing meaningful cultural transformation that is already underway at Under Armour. We can and will do better.

You deserve to work in a respectful and empowering environment. Inappropriate behavior that challenges our values or violates our policies is unacceptable – and will not be tolerated. We believe that our diversity and collective decency will drive our future.

Greater than the professional talent and expertise that you bring to Under Armour is who you are as an individual – your heart, your values, your story. Your voice is critical and we continue to listen humbly and act decisively. We can't protect this house if we are not protecting each other. This is leadership's first priority and responsibility.

Our culture and values define us. Period. Over the past few years, we've designed and delivered a number of signature programs including our onboarding and leadership development courses, unconscious bias training, Culture Clubs, and our Diversity Driving Innovation platform. As we further strengthen this foundation and learn from the thoughtful work being executed already across our global organization, your leadership team remains steadfastly committed to:

* Enabling a work environment that allows you to be your best;
* Embracing and enforcing policies and protocols to improve the workplace;
* Providing safe, confidential channels (Teammate Resource Guide) to identify inappropriate behavior you experience, hear about or witness;
* Addressing inappropriate behavior swiftly and resolutely; and,
* Using Teammate Engagement Survey results to identify and activate specific, goal-oriented actions to strengthen our culture.

Our mission, Under Armour Makes You Better, is an ethos that spans significantly beyond shirts and shoes. It should inform every interaction we have with each other, creating the freedom for teammates to be their best self at work, at home and in their community.

We look forward to engaging you directly and honestly in the days and months ahead."
Over the summer, Nike faced numerous complaints of workplace misconduct seeing top execs such as Nike president Trevor Edwards resigning due to the allegations.