Nike President Trevor Edwards Resigns Amidst Reports of Inappropriate Workplace Behavior
CEO Mark Parker now plans to stay in role beyond 2020.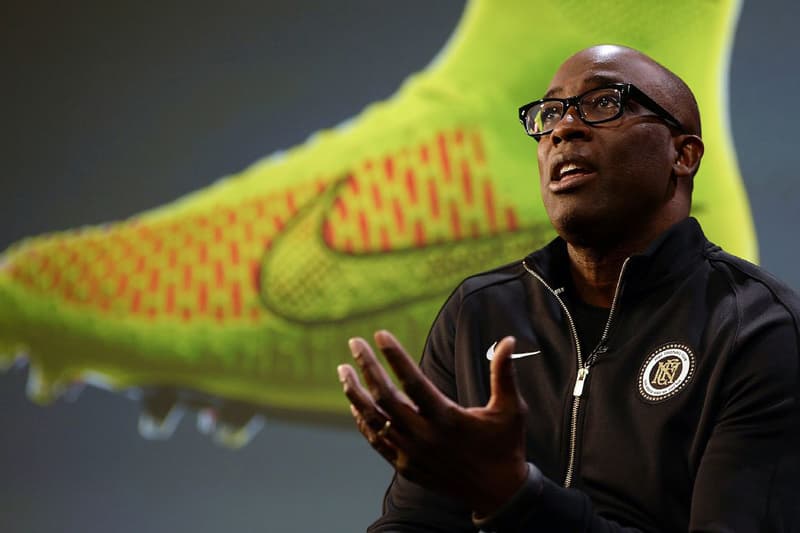 Nike president Trevor Edwards will be leaving the sportswear giant after reports of inappropriate workplace behavior have surfaced.
The news of Edwards stepping down was announced to staff by CEO Mark Parker via a shocking company-wide email, which was sent out this evening. The email also addresses the reports of inappropriate workplace behavior and how Parker is committed to serve as the brand's CEO, president and chairman beyond 2020. Edwards, who was the likeliest contender to take over Parker's role as CEO, will retire in August. Edwards has been with the Swoosh since 1992. Due to these recent unveilings, Nike Inc. has stated it will begin reviewing these allegations. There have been no direct allegations against Edwards, reports Bloomberg.
Take a look at the email sent out by Parker, which was acquired by Fast Company below:
"Team,

Over the past few weeks, we've become aware of reports of behavior occurring within our organization that do not reflect our core values of inclusivity, respect and empowerment at a time when we are accelerating our transition to the next stage of growth and advancing our culture. This disturbs and saddens me…

We are going to be doing a comprehensive review of our HR systems and practices along with elevating our complaint process for matter of respect issues. We will increase and invest more heavily in our diversity and inclusion teams and networks and additionally will immediately put in place an enhanced process to encourage our employees to speak up and make their voices heard…

Further I want to share with you that in light of my desire to accelerate change, I've made the decision to restructure my leadership team into a different alignment that will allow for closer management and a sharper focus on our culture…I also want to communicate that I am committed to serve as Chairman, President and CEO for Nike beyond 2020. Trevor Edwards has decided to resign as Nike Brand President and will retire in August. He will serve as an advisor to me until his retirement as we transition the organization.

I'd like to thank Nike for his significant contributions to Nike over the last 25 years. He has helped us grow and strengthen our brand on a global scale…"