SpaceX Gives a Location Update on the Falcon Heavy Rocket's Starman
The space-traveling Tesla Roadster has made it past Mars.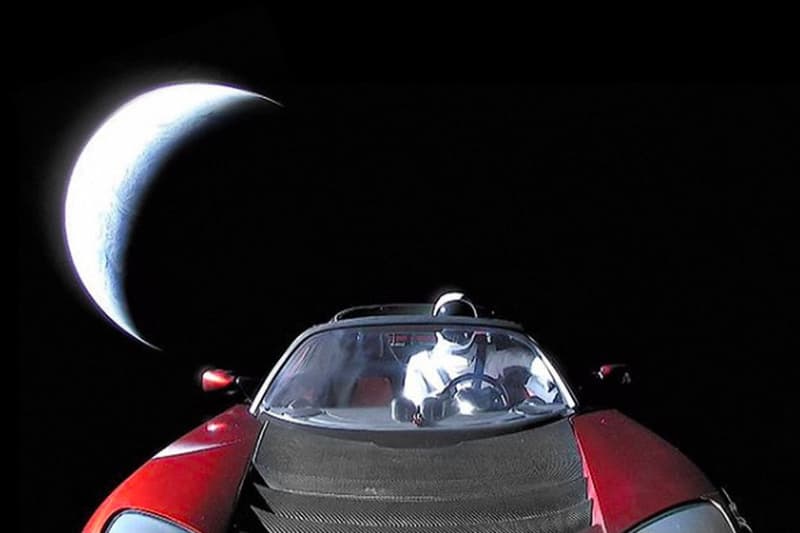 Back in February, Elon Musk's SpaceX launched the Falcon Heavy rocket into space, delivering into orbit a Tesla Roadster carrying the Starman — a mannequin dressed in a space suit. Four a few hours, viewers on earth could live stream Starman's space journey with views of planet Earth and a Roadster dashboard displaying the words "Don't Panic!" — a reference to Musk's favorite sci-fi novel, The Hitchhiker's Guide to the Galaxy by Douglas Adams.
Nine months later, SpaceX has now updated its fans on Starman's current location. According to a diagram posted on Twitter, Starman is currently close to Mars' orbit and on its way to its next stop, "the restaurant at the end of the universe" — which happens to be the title of Adam's sequel novel to A Hitchhiker's Guide to the Galaxy.
In September, SpaceX announced its plan to send the first private passenger, Japanese billionaire Yusaku Maezawa, to the moon, as well as unveiling a preview of its Mars Base Alpha.
Starman's current location. Next stop, the restaurant at the end of the universe. pic.twitter.com/Ty5m8IjJpE

— SpaceX (@SpaceX) November 3, 2018