Best New Tracks: Anderson .Paak, Gucci Mane, Mike WiLL, ALLBLACK & More
Soundtracks, street rap and SoundCloud.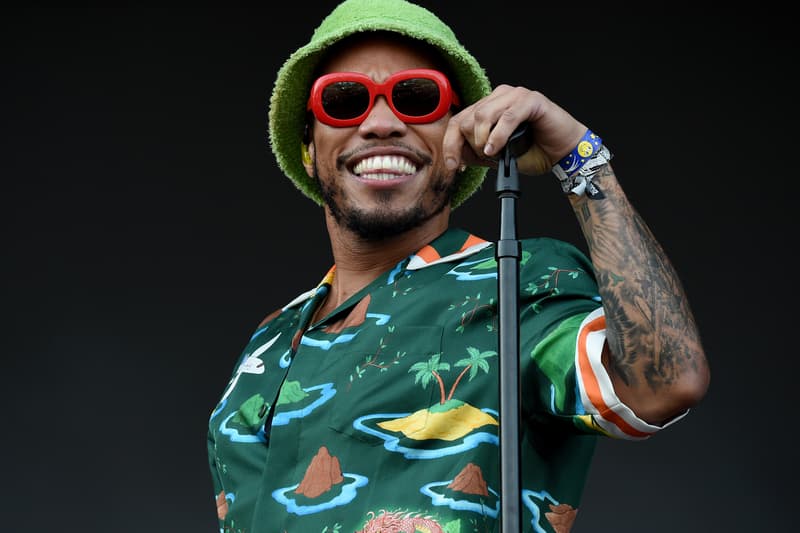 Last week, our Best New Tracks series highlighted new releases from Earl Sweatshirt, The Diplomats, Sheck Wes, Lil Dude, Key! and others. This time around, we're shining the spotlight on a slew of essential songs, videos and projects.
For the latest Best New Tracks, we're gathering up new releases from Anderson .Paak, Gucci Mane, Mike WiLL Made-It, ALLBLACK and Kenny Beats, Peezy, AzChike, Rucci, AzSwaye, Saviii 3rd, Baby Keem and Kossisko. With the year coming to an end, 2018 is on course to go down as yet another great year for music.
Mike WiLL Made-It – Creed II: The Album
Vowing to significantly change the soundtrack/collaboration album game," Mike WiLL Made-It opens up his Rap-Rolodex for the new Creed II soundtrack. Fittingly-dubbed Creed II: The Album, the LP features a star-studded cast of rappers: Kendrick Lamar, Vince Staples, A$AP Rocky, J. Cole, Bon Iver, Lil Wayne, ScHoolboy Q, Gucci Mane, Pharrell, YG, Quavo and all deliver their own contributions to Mike WiLL's new release.
"I approached the music by first watching Creed II and then creating a playlist of songs people could work out to, chill to, vibe to or to get them through any struggle which matched specific scenes in the movie," Mike WiLL explained.
ALLBLACK & Kenny Beats – 2 Minute Drills
ALBLACK and Kenny Beats' 2 Minute Drills EP consists of seven new collaborative tracks from the rapper-producer pairing, and features one lone guest contribution from Shoreline Mafia rapper Rob Vicious. The project serves as the follow-up to this past spring's solo effort from ALLBLACK, Outcalls.
"ALLBLACK is one of those timeless artists and one of those timeless people," Kenny Beats previously told us. "There's no one like him; there's no one that sounds like him; there's no one that looks like him. You can't pull his card. There's no one I have showed his music to him that doesn't get it, whether they listen to this type of music or not, and I think this [ALLBLACK's music] is how Oakland really regains its title in the radio and the rap hierarchy."
"We have no throwaways, there's no extras," Kenny Beats added. "I made pretty much every beat for BLACK and on the spot or while he was on the way there. Every single time we've hung out, we made like one song."
Kossisko – LOW
Several years after emerging as one of the most-talked-about and critically-acclaimed newcomers of his era, Kossisko (formerly the Ice Cold Perm architect 100s) delivers his first formal studio album since beginning his new artistic evolution on 2015's This May Be Me. Titled LOW, Kossisko's new LP — produced primarily by close collaborator Cole MGN — serves as the follow-up to 2015's Red White N Cruel. LOW takes the industrial tones of Yeezus, the funk-as-high-art mindset of Prince and the dancefloor sensibilities of every popstar since Michael Jackson and blends them together with a genre-agnostic approach.
"I could say this is really like my debut album," Kossisko recently told us, breaking down LOW. "I did some EPs and shit, but it wasn't this. Now it's dialed in, and this is what the f*ck I wanted to do. This is the first album I feel like I have ever done — even considering what I did with 100s. This is me as a person, with all my influences and everything. Now, I'm at the point where I'm like, "this is exactly what the f*ck I wanted to do.'"
Anderson .Paak – Oxnard
Following many months of waiting, Anderson .Paak has finally released his highly anticipated Oxnard LP.
Paak's third studio album overall, this 14-track project stands as his first full-length release under the Aftermath umbrella. Like he usually does, .Paak concocts a vibrant, diverse blend of sounds, pulling from an array of regionally-inflected and timeless stylings. Notable features come in the form of flows from Dr. Dre, Snoop Dogg, J. Cole, Kendrick Lamar, Pusha T and others.
Gucci Mane & Kevin Gates – "I'm Not Goin'"
Following the revealing of the Evil Genius release date and tracklist, Gucci Mane serves up another single in support of his next LP, "I'm Not Goin'" with Kevin Gates. The song is brought to life by an Eif Rivera-directed video, and boasts trunk-rumbling, murky production from Murda Beatz.
"I'm gettin' too rich to fly commercial flights / They wanna lock me up like Suge Knight," Gucci Mane spits. "I know that bitch want me to go for that / But I'm too rich to put my dick in that / I hit that bitch way back, I gave her back / They love my drip you know I'm statin' facts."
Peezy – "F*ck A Hook"
When it comes to Detroit's hometown hero Peezy, you can cut straight to the chase: he's on an incredible run right now and easily one of the best rappers in a city that now holds many talented spitters. Holding onto his continually-rising momentum, the Motor City champion revisits this year's No Hooks project for a new visual in support of "F*ck A Hook." The video comes to us courtesy of director Diego, and lets Peezy's straightforward and hard-hitting bars steal the show. No frills, no filler — just high-quality street rap. Peezy, Payroll Giovanni, Icewear Vezzo and Tee Grizzley recently linked up for a new collaboration and Peezy has been using Instagram to tease some pretty solid upcoming records, so expect even more heat from Peezy before the year's end.
AzChike, Saviii 3rd & AzSwaye- "Digits"
Pay close attention to AzChike's current hot streak, because he's about to enter 2019 as one of the most talented artists in Los Angeles' contemporary resurgence. When it comes to Los Angeles area rappers not named Blueface, AzChike and 1TakeJay (from Compton) currently have the best shot at becoming nationally-recognized stars in the near future.
For his latest release, AzChike fellow AzCult emcee AzSwaye and fast-rising Cash Money West signee and Long Beach representative Saviii 3rd. Tying the entire track together: unmistakably West Coast grooves from producer Sorry JayNari.
Rucci- "Till The Day I Die"
The spirit of West Coast gangsta rap never left, it just entered Rucci's body. Like the other talented rappers in the R Baron-guided circle around him, Rucci seems incapable of dropping a weak song right now. Rucci's last full-length project is barely six months old, but we already need a new solo project from him. For now, let's hope his latest offering, "Till The Day I Die," holds most of us over.
Baby Keem- "Miss Charlotte"
Do not sleep on Baby Keem. Co-signed by the endlessly-talented super-producer Cardo and armed with a penchant for effortlessly-infectious melodies and energetic, charismatic flows, Baby Keem might be on the verge of a serious rise-to-the-top once 2019 rears it head. Check out his video for "Miss Charlotte" and a stream of his recent full-length project below.