Best New Tracks: Earl Sweatshirt, Anderson .Paak, The Diplomats, Sheck Wes & More
New sounds and sights to start the holiday season.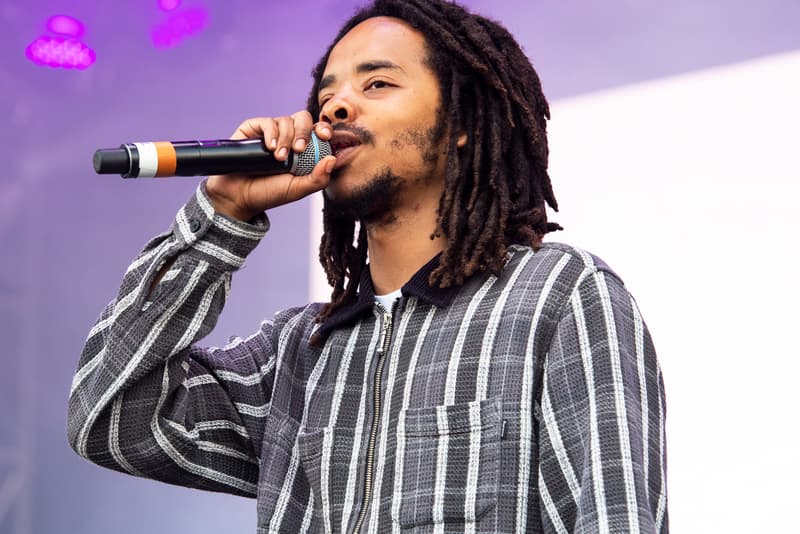 Last week, we spotlighted new releases from Vince Staples, Metro Boomin, Takeoff, ALLBLACK, Freddie Gibbs, Curren$y, Goonew, Bones, Fredo Bang and TEC. Now, with Halloween week over and the holiday season here, we look back at another incredible week in music.
This time around, we're looking at new drops from Earl Sweatshirt, Anderson .Paak, The Diplomats, Sheck Wes, Peezy, Lil Dude, Key!, Kenny Beats and Jay Critch. For this week's Best New Tracks write-up, it's all about the most popular genre in the game, hip-hop.
Anderson .Paak – "Who R U"
With the release of Oxnard only one week away, Anderson .Paak delivers another new single, "Who R U." Set to appear on his third studio album, "Who R U" comes to us on the heels of he previously-rleeased singles like "Tints" featuring Kendrick Lamar and "Bubblin." Before releasing the record, .Paak shared a teaser via his social media accounts. Take a listen to "Who R U" above and check back next week for a full stream of Oxnard.
Earl Sweatshirt – "Nowhere2go"
At the beginning of this week, Earl Sweatshirt took to social media to tease new music. Specifically, the critically-acclaimed rapper debuted a series of brief visuals that showcased a previously-unheard instrumental, hinting at the imminent release of a new single. Taking To Zane Lowe's Beats 1 show, Earl Sweatshirt has debuted his new track, "Nowhere2go."
"YOOOO TO SAY IM EXCITED TO FINALLY B GIVING YALL MUSIC IS AN UNDERSTATEMENT," Earl Sweatshirt shared via Instagram. "THIS YEAR HAS BEEN THE TOUGHEST 1 OF MY LIFE. THANK U FOR F*CKING WIT ME LIKE ALLBLACK."
"'Nowhere2go' was I guess kind of a reflection of where I was at at that time," Earl tells Zane Lowe. "It's also the first one that's getting released, because I'm not a single-ass n*gga, and it's the closest thing that I got to a damn single. I'm just trying to complete thought for myself, because them being unfinished is like, I don't know, it can beget anxiety for me and then vicariously, because my platform involves me with a lot of people, you could subconsciously put that out. I think that putting in a conscious effort towards completing thoughts is highly important right now."
Sheck Wes – "Wanted"
New York rapper Sheck Wes has rolled out the new music video for one of his recent records, "Wanted." The song is the fourth track from the 20-year-old artist's debut album MUDBOY. To match the song's exceptionally-energetic sound, Sheck gathered a group of friends and caused a bit of havoc in the streets of NYC for the visuals. Shot in black and white, the story sees the entire squad roll deep in a van, making stops at places in the city like midtown, a few subway stations and convenience stores.
The Diplomats – "Sauce Boyz"
Towards the beginning of last month, Jim Jones revealed plans for the first Diplomats album in 14 years, Diplomatic Ties. Now, with Diplomatic Ties' release date just a couple weeks away, Cam'ron, Jim Jones and Juelz Santana have reconnected for the LP's lead single, "Sauce Boyz." Notably, "Sauce Boyz" stands as our first taste of Diplomatic Ties and a preview of what's to come once November 22 rolls around. The track is produced by The Heatmakerz, the New York-based beat-making duo who have stuck by The Diplomats' side for much of their storied 20-year-plus career.
Lil Dude – Luciano 3.0
Following the release of his "Like Me" collaboration with Yung Lean and an appearance on Goonew's Goonrich Urkel project, fast-rising DMV rapper and underground champion Lil Dude delivers his anticipated new mixtape. Known as Luciano 3.0, Lil Dude's latest full-length is made up of 13 new songs, and boasts production from Foster, Hurtboy AG, Al B Smoov, Trapmoney Benney, Captain Crunch and others. It feels also the previously-released single "Luciano N Morty." With 2018 coming to a close, expect Lil Dude to become one of the biggest up-and-coming rappers in 2019.
Peezy – "Pressure"
As one of the most talented and influential rappers of Detroit's modern era, Peezy is at the forefront of his city's contemporary rap scene as it prepares to take the genre's top spot and dominate the spotlight. Continuing to build his current momentum and adding to his side's stunning rise, Peezy revisits his impressive No Hooks project — released this past July — for a new visual in support of one of the effort's closing cuts, "Pressure." Peezy is also preparing to release a new project titled Mud Motivation 101.
Key!, Kenny Beats & Jay Critch – "Cable Guy"
This past spring, Key! and Kenny Beats linked up for a collaborative project dubbed 777. Now, the Jay Critch joins the talented duo for a new single titled "Cable Guy."
"Key! what's that? Where you get that from? (Where you get that?) / Bitch, shut up, why you playin' 'round my unk?" Key! raps. "Keep it on my lap, not in the trunk (Yeah) / Screamin', 'Esskeetit' with a little pump, ayy / Bitch what you say? Did I ask you? (Ooh) / Sick ass n*gga, huh, achoo / You a grown ass man with an attitude (Ooh) / Man I had to get money, man I had to (Yeah)."