Apex Martin Signs to Mike Dean's M.W.A. Label
Don't sleep on the Houston prodigy.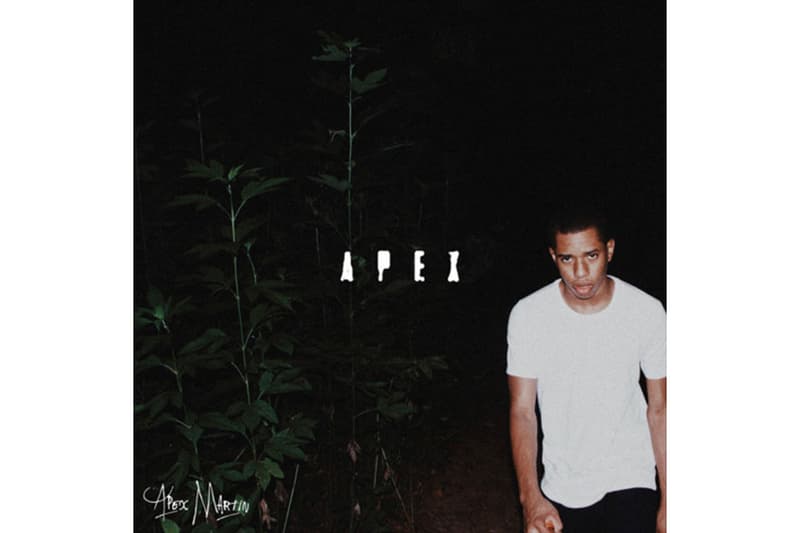 Young Houston producer Apex Martin has officially inked a deal with legendary producer Mike Dean on his new independent imprint M.W.A. Records. The label, which launched back in Summer 2017 also houses another burgeoning H-Town artist, Dice Soho. Meanwhile, Young Apex has been steadily making power plays in 2017, recently joining forces with Future & Ty Dolla $ign for Beach House 3 album standout cut, "Don't Sleep On Me." In addition, he laced up an impressive "Wiley! Phase 1" HYPEBEAST Mix for us earlier this year that's been on steady rotation.
With his creative force in its prime and Mike Dean on his team, the Houston producer is poised to make some serious impact in the coming months. We wanted to catch up with the young producer and talk about his new label situation, working with M.W.A. and what he has in store in the coming months.
You recently got into a situation with Warner Music and Mike Dean's new M.W.A. label, tell us a little about that.
Yeah, it's kinda crazy. There were always a few guys in the game I used to harass online to listen to my beats and Mike was one of the few that actually listened. He's like the big bro now.
So what role will you be taking on as a producer on his label and what are you looking to accomplish in the coming months?
Bringing the new sonics like I always have. Just making people have to come with new patterns, cause all of these guys seem to be using the same drum sounds/effects. I'd rather just let the next couples months unfold, should be pretty wiley.
How did you and Mike Dean connect?
I've know him on Twitter for years. I had a DJ at SOB's in New York and he told me to stop by the crib. We smoked crazy and I got to play him some vibes. He was fucking with it. That's was like a over a year ago.
You recently collaborated with Future and Ty Dolla $ign on "Don't Sleep On Me" from Ty's new Beach House 3 album, tell us what the chemistry was like?
Ty is a super perfectionist about his craft! You gotta respect it. Seems like everyone puts out stuff that sounds the same and he keeps pushing the envelope. He asked me to switch up the beat and I wasn't sure if he liked it or not, but now I know he loved it (laughs).
Being a Houston native, what were some acts you were influenced by when you started producing?
My bro, the legend Mike Dean, of course. Earlier in my career Travis Scott, when he was still making beats. Other than that there's really no producers from the city who inspired me or my music.
Is it important to you to work with artists within the Houston region or it doesn't matter?
I have a few great talents in the south. Just waiting for the perfect time for them to all shine. I'll probably spend a month there just to finish their projects. Executively produced by Young Apex on the way.
Who are you working with now?
I'm working on making sure you hear and see my name as much as possible. Especially on people's albums! Also some stuff I can't speak on. But "Death In July" is my new production team and I'm starting the roster.
If there was someone you can work with now, who would it be?
Drake, but that seems to be pretty politically driven. If we worked together, it would be crazy though.
Read somewhere you were dealing with depression back in 2015 around the time of your Tejas EP.
Are you in a better place now and how, if at all, did it effect your music?
Feeling depressed is good and bad. The emotions make your music go in directions you'd never think. But at the same time it's hard to have fun in real life. I don't really have anything to be sad or mad about right now and for the first time in my life, I feel like I'm in the perfect place at the perfect time.
Who's been the biggest mentor to you in the game?
Myself. No one has ever gone past the surface with me and actually asked me what's on my mind and why I feel how I feel. But it'll all work out in the end. The vision is amazing.
Final words?
I'm 21-years-old and I'm just getting started. If you hating on the young guys, grow up. Young Apex not going anywhere. Please don't sleep on me.