Anderson .Paak Delivers His Freestyled Take on Junior M.A.F.I.A.'s "Get Money"
He also breaks down his anticipated 'Oxnard' LP.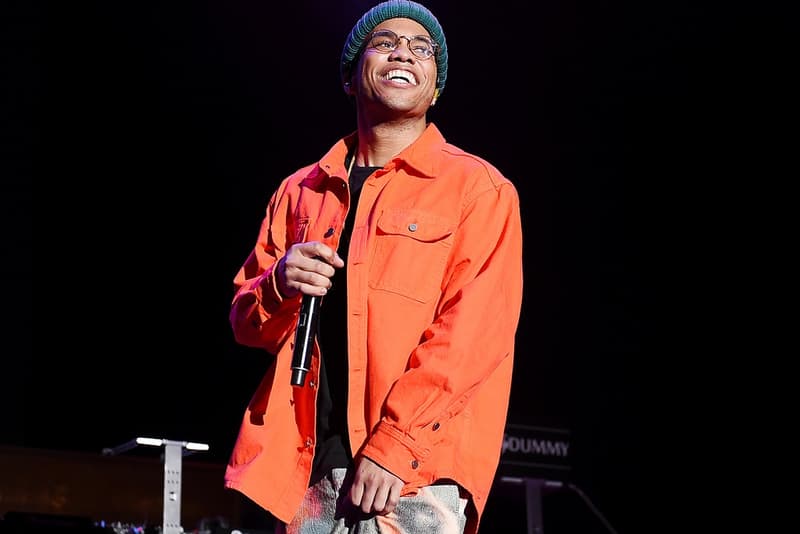 With just one week to go until Anderson .Paak's highly-anticipated studio album — and his first LP for Aftermath — Oxnard hits streaming platforms and retailers, the multi-talented West Coast star is making the rounds on the radio circuit for some last-minute promotion. At the start of this week, .Paak opened up about a Chance the Rapper collaboration during an interview with Angie Martinez; now, the 32-year-old sits down with Power 106's L.A. Leakers crew for an impressive freestyle session and an insightful conversation.
Specifically, Anderson .Paak delivers his own spin on Junior M.A.F.I.A.'s 1995 hit-record "Get Money." Originally released as the third and last single in support of Junior M.A.F.I.A.'s debut studio album Conspiracy, the EZ Elpee-produced "Get Money" features bars from The Notorious B.I.G. and Lil Kim and went on to become Junior M.A.F.I.A.'s second biggest song.
For the Q&A portion of Anderson .Paak's sitdown with The L.A. Leakers, the genre-bending musician talks about working with Dr. Dre to bring Oxnard to life, his love and admiration for Oxnard as a city, the star-studded list of collaborators on his upcoming LP, Mac Miller and more.
You can check out Anderson .Paak's entire LA Leakers sitdown below. Oxnard is scheduled to arrive next Friday, November 16.
At the beginning of this month, Anderson .Paak took to his .Paak House Radio show for Beats 1 to unleash his take on Juice WRLD's "Lucid Dreams."