Earl Sweatshirt Drops His "First Single" in Several Years, "Nowhere2go"
"THIS YEAR HAS BEEN THE TOUGHEST 1 OF MY LIFE."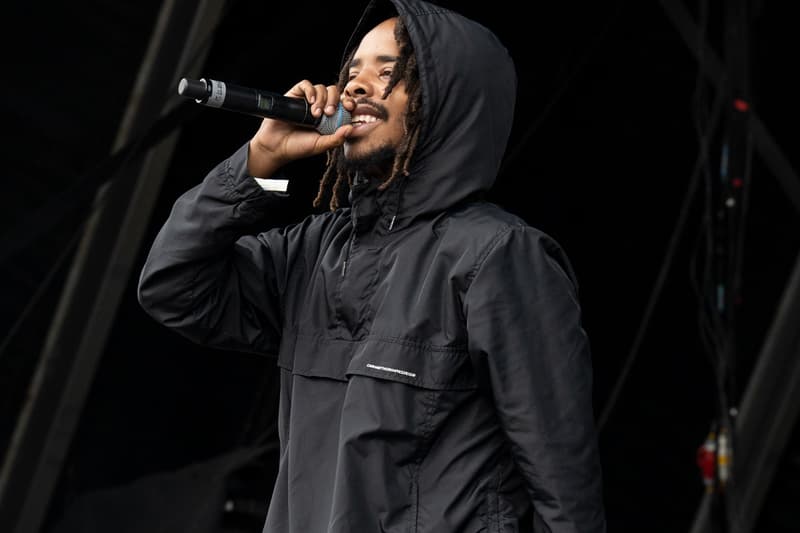 At the beginning of this week, Earl Sweatshirt took to social media to tease new music. Specifically, the critically-acclaimed rapper debuted a series of brief visuals that showcased a previously-unheard instrumental, hinting at the imminent release of a new single. Now, directly following the additional announcement posted to Earl Sweatshirt's Instagram yesterday, the 24-year-old has returned with "Nowhere2go," his first new piece of original music since the production he cooked up for Mach-Hommy's 2017 EP Fete Des Morts AKA Dia De Las Muertos.
"YOOOO TO SAY IM EXCITED TO FINALLY B GIVING YALL MUSIC IS AN UNDERSTATEMENT," Earl Sweatshirt shared via Instagram. "THIS YEAR HAS BEEN THE TOUGHEST 1 OF MY LIFE. THANK U FOR F*CKING WIT ME LIKE ALLBLACK."
Notably, "Nowhere2go" was given its initial unveiling via today's broadcast of Zane Lowe's Beats 1 show, having been chosen as Thursday's "World Record" selection.
"'Nowhere2go' was I guess kind of a reflection of where I was at at that time," Earl tells Zane Lowe. "It's also the first one that's getting released, because I'm not a single-ass n*gga, and it's the closest thing that I got to a damn single. I'm just trying to complete thought for myself, because them being unfinished is like, I don't know, it can beget anxiety for me and then vicariously, because my platform involves me with a lot of people, you could subconsciously put that out. I think that putting in a conscious effort towards completing thoughts is highly important right now."
While Earl Sweatshirt has yet to reveal any specific details regarding a follow-up to 2015's I Don't Like Shit, I Don't Go Outside, it does sound like he's ready to launch the promotional campaign for his next LP. There's also a good chance that the album is already finished and ready for release as well, as Alchemist called the unannounced effort a "masterpiece" last month.
"It's kind of like, 'Okay, I got to do this.' It's more like, 'This has got to get done, and I don't really have an option to put out some sh*t that I don't f*ck with,'" he shares with Zane Lowe, breaking down the thought processes behind his album strategies. "I feel like, I run the risk of sounding pretentious, but it's really the polar opposite. I really feel like I have a responsibility, with action, too, because you can talk about completing thoughts or whatever. You can talk about whatever you're doing, but unless you're doing it, then what's being communicated is that it's important to talk about it. Because it's so much now, and there's so much going on, it's like, bro, if a person is not fully passionate about their sh*t, it's like, bro, why should I be?"
You can stream Earl Sweatshirt's new "Nowhere2go" single and check out the audio and video portions of his entire Beats 1 interview below. We will report more information about Earl Sweatshirt's next LP as it becomes available.
This past August, Earl Sweatshirt unveiled the Fall/Winter 2018 linuep for his DEATHWORLD brand.