Raf Simons Talks Potentially Leaving Fashion and Hating Being Called a Designer
Don't worry, he's not going anywhere soon.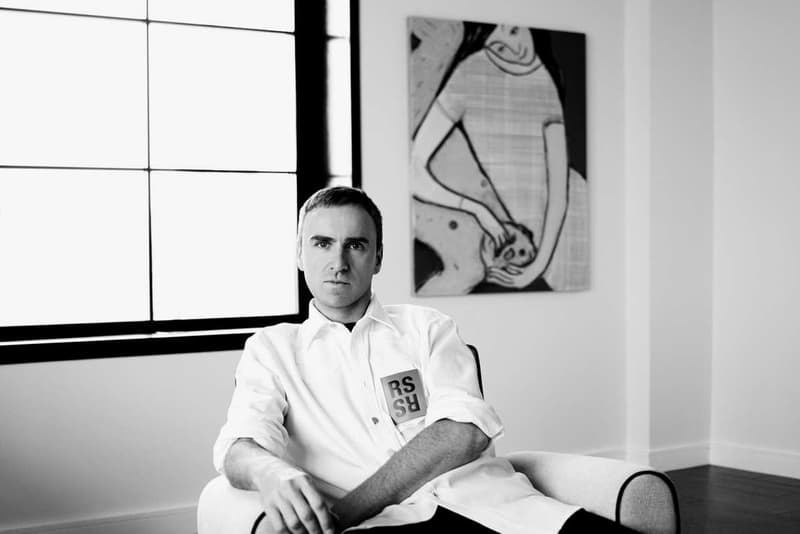 Raf Simons has given his latest interview, speaking about a myriad of topics, ranging from his love of art, Andy Warhol, his time at Calvin Klein and more. Speaking to the New York Times, he also touched on adapting to criticism and the idea of leaving fashion altogether.
Raf Simons on Warhol:
"[I like Warhol's] disaster work — any car crash or disaster or electric chair. I just think they are so … it's difficult to explain. When you say you adore that body of work, it seems like you are someone who adores violence and horror. With Warhol, I am more attracted to the work that doesn't deal with famous people, because my world is already dealing so much with famous people."
On moving outside of fashion:
"I keep thinking of things I would like to do that are not fashion. Making movies, making art — the practice of making something. In fashion, the actual practice of being a designer has changed so much."
On designing:
"It's always on my mind, is this what you do? In a way I don't think I'm a fashion designer. I used to be so upset when people called me that. Now it doesn't matter so much."
On criticism:
"I used to be very fragile about how people would react to my work. But I have become more and more at peace with the idea that bad reactions can also be good, because at least it's a dialogue. But in that way I have to split up my reactions to it, and the reactions of the companies I work for, because a lot of companies seem most interested in the reactions of millions of people that I hardly know who they are. And everything has to work on a tiny screen, instantly. It's not that difficult to make something that looks good on a tiny screen, and then in reality turns out to be a disaster on a person."
You can read the full interview at the New York Times. 
In other news, Wayward has released its latest lookbook for the Fall/Winter 2018 season.