Exclusive: Rae Sremmurd Tell Us 'SremmLife 4' Will Drop Early Next Year
They also discuss Swae Lee's forthcoming solo album and their partnership with Luc Belaire.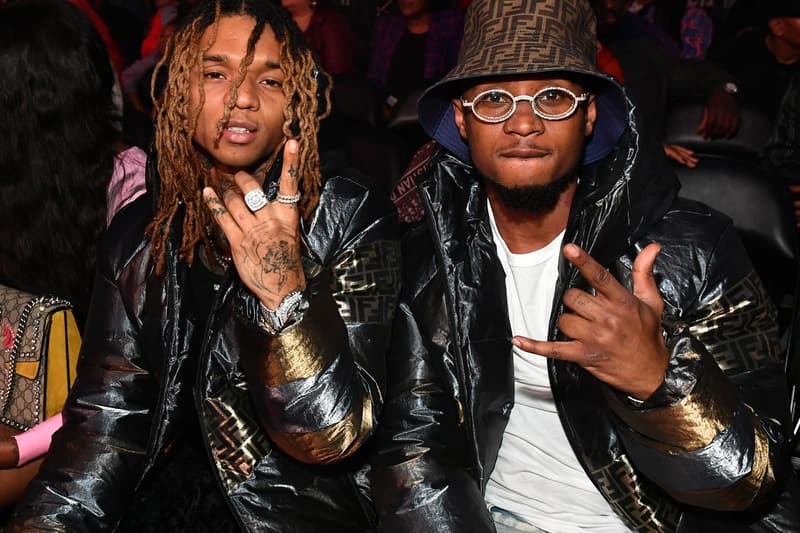 It's been five months since Rae Sremmurd released their triple-disc album, SR3MM, which contained solo projects from both members Swae Lee (Swaecation) and Slim Jxmmi (Jxmtro), and yet they're already in the process of making new music for their next projects. While in Miami on a shoot for their business partnership with Luc Belaire — Lee and Jxmmi have partnered with the company on Belaire Gold — HYPEBEAST got a chance to discuss with the southern duo about their forthcoming projects and being a part of the Belaire family.
Earlier this summer, during a recent interview with TimWestwoodTV, Swae Lee confirmed that SremmLife 4 is already in the works. Slim Jxmmi explained that the project is "on another level from SR3MM" and it will make them even bigger. Lee adds, "SremmLife 4, we're sticking to the script of what we do on the SremmLife; making club bangers, making timeless classics and just bringing the vibe. Me and Slim Jxmmi are coming together for another classic album, our fourth album. StremmLife 4 will come early next year."
A few weeks ago, Swae Lee tweeted, then quickly deleted, that he has a new solo project on the way. He commented to say that the project will be released by itself, and not packaged with SremmLife 4 like Swaecation was with SR3MM. He says the reason why he wants his upcoming solo album to drop on its own is that he believes fans didn't get to "fully digest" Swaecation and people looked past some of his songs because of the bigger singles featured the triple-disc LP.
"It's going to sound like a lot of birds. It's going to sound like angels singing on 808s and snares." — Swae Lee
"I got a solo album coming out, it's going to be different vibes, no song is going to sound the same, no production is going to sound the same, my topics have never been touched before and it's going to be all original music, the most harmonious melodies," he says about his forthcoming solo album. "It's going to sound like a lot of birds. It's going to sound like angels singing on 808s and snares."
Lee also commented on building a record based off his hook on Travis Scott's "Sicko Mode." On the chorus of the track, Swae Lee can be heard singing "some—some—some, someone said" at the beginning. "Fans really enjoyed the two words I said [on "Sicko Mode"], it was powerful words when I said, "someone said," Lee points out. "Those two words is a broad topic. When I say 'someone said,' they could have said anything, who knows what they said, everyone wants to know what was said. So I'm just branching off of that, taking what I did there and picking up where I left off. Some people don't even know that's Swae Lee [you're] rocking to, they just know they love it and it's doing something to their fucking bodies."
On the deep partnership with Luc Belaire, the duo both believe that the business venture makes sense and fits their lifestyle, referring to themselves as the Golden Boys. Adds Jxmmi, "It had to be Belaire and it had to be Belaire Gold. Belaire's everywhere we go and this business venture goes with everything we're doing from music to fashion. We are the Golden Boys!"
Business is booming.