Pusha T Says He Found Out About Drake's Son Because of Noah '40' Shebib
This is about to get messy.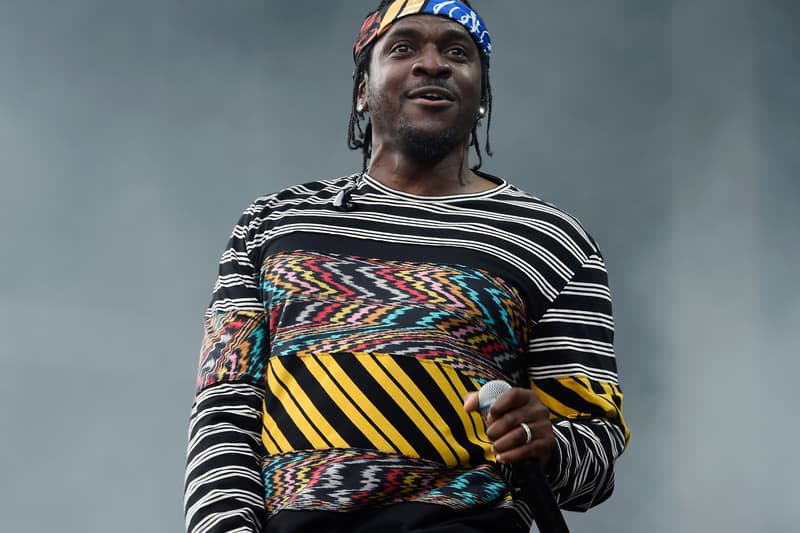 Back in May, Pusha T revealed to the world on his "Story of Adidon" diss track that Drake has a son that the public doesn't know about. The news, along with the song, was huge and the rumor was discovered to be true. In a new episode on the Joe Budden Podcast, Pusha T claims he actually discovered that Drake had a son because of Noah "40" Shebib. Around 20 minutes into the new episode, Pusha says he learned of the information inadvertently because of pillow talk.
"The information came from [Noah '40' Shebib]," says the G.O.O.D. Music president in reference to Drake implying that Kanye West was the source. "It didn't come from Kanye, at all. 40 is sleeping with a woman, who begins to . . . he talks to her daily. Five, six hours a day . . . And ultimately speaks about how he's disgruntled about certain things, notoriety and things involving Drake and his career, and so on and so forth. With that also came the fact that Drake has a child. With that also came the trip that everybody took to go see the child, and bring him gifts, and all this information. She divulged this information. That's where it came from."
Pusha continues and focuses on Drake's narrative that West is to blame for the son information getting out. "Only reason I'm here now, for real for real, is because [Drake] was so passionate about the MS thing," he said. "And they did the backlight and they put the spotlight on his face, 'When you said my friend,' but your friend is the reason why. That's how it came about. That narrative's gotta die. Listen, it needs to die. It's done. That narrative is done."
Last weekend, Drake was a guest on LeBron James' HBO series The Shop and gave his account of how the Kanye West/Pusha T beef escalated. "I'm in Wyoming, I play [Kanye] 'March 14.' I send him a picture of my son. I tell him I'm having trouble with my son's mother. We have a conversation," he said. Drake later went on to defend 40 who he thinks Push unfairly targeted on his infamous diss, "Story of Adidon." "When you mention defenseless people who are sick in the hospital that passed away, that really sent me to a place where, you know, I just believe then and believe now that there's a price you have to pay for that," Drake said. "It's just, it's over. Someone's gonna punch you in the fucking face."
The Clipse member also discusses the origin of his beef with Drake, Kanye publicly apologizing to Drake and being kept separated from Drake by Ye in Wyoming on The Joe Budden Podcast. Listen to the entire interview below.