Huawei Unveils Four New Mate 20 Smartphones
The Huawei Mate 20, Pro, RS, and X.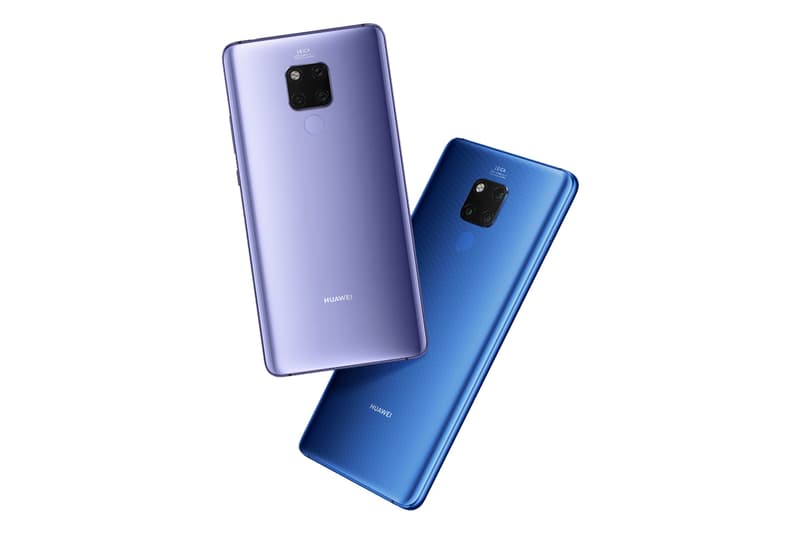 Chinese smartphone manufacturer Huawei has revealed its four newest phones for the Mate 20 series, all with impressive specs and one aimed specifically at gamers. The base Huawei Mate 20 starts at 4GB of RAM with a 6GB upgrade. It possesses a 6.53-inch 1080p OLED screen and an iPhone X-esque notch at the top for the front-facing camera. The back feature a triple camera array with 16 (normal), 12 (wide), and 8MP (telephoto) sensors.
The 6.39-inch 1440p OLED Huawei Mate 20 Pro utilizes 3D face recognition technology, which is why its notch is slightly larger. There's also a fingerprint sensor inside the display. The array on the back has upgraded 40 (normal) and 20 (wide) cameras while the 8MP (telephoto) camera remains the same. It also has a "reverse charging" feature that allows the phone to wirelessly charge by utilizing another phone that can wirelessly charge as its source of power.
Its Porsche Design Huawei Mate 20 RS variant is a black model with two panes of soft leather and a racing stripe that costs nearly twice the price of the standard Pro. The Huawei Mate 20 X has a massive 7.2-inch screen that's almost bezel-free, but possesses 6GB of RAM, 128 of storage, and operates on an octa-core Kirin 980 processor, similar to the Mate 20 Pro. However, the Mate 20 X possesses its own cooling system by incorporating graphene film and vapor chambers to keep the device's heavy processing power cool.
The base Huawei Mate 20 starts at €799 EUR ($922 USD), while the Pro and its RS variant will cost €899 EUR ($1022 USD) and €1,695 EUR ($1,955 USD), respectively. Lastly, the Huawei Mate 20 X will cost the same as the Pro at €899 EUR ($1022 USD).
The Huawei Mate 20 and the Pro will arrive October 16, while the X will debut October 26. The RS is slated to drop sometime in November.  The company has no plans to release these phones in the US at this time but the devices can be found in several European markets, including the UK.
In other tech news, Stephen Curry co-signs Palm's credit card-sized smartphone.
Here it is, the full #HUAWEIMate20 Series. Which one will you choose? #HigherIntelligence pic.twitter.com/2uGcV8B7dD

— Huawei Mobile (@HuaweiMobile) October 16, 2018