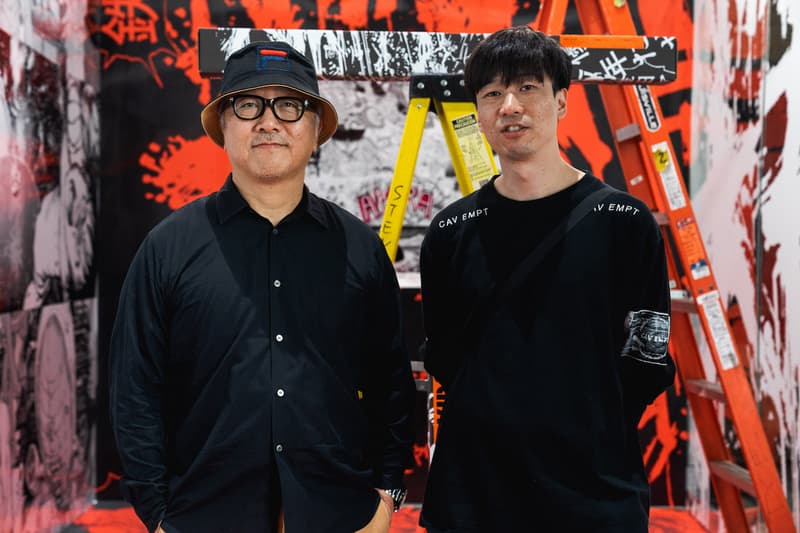 MR. OTOMO Discusses Largest 'Akira' Mural, Kanye West & Supreme Collaboration
The legendary Japanese creative is joined by budding collage artist Kosuke Kawamura.
---
2018 marks the 30th anniversary of the cult animated film Akira, created and directed by legendary Japanese artist Katsuhiro Otomo. Since it's 1988 launch, MR. OTOMO's post-apocalyptic cyberpunk film has greatly influenced modern culture, especially in the west. It allowed fans from both the U.S. and U.K. to immerse themselves within Japanese culture, despite being set in the futuristic world of Neo-Tokyo. The film's impact has also rippled into streetwear, as the anime franchise has done a handful of fashion collaborations, including a hype-filled partnership with Supreme for Fall 2017.
MR. OTOMO alongside Japanese collage artist Kosuke Kawamura were one of many honorable guests at the first-ever HYPEFEST event that ran through October 6-7 in New York City. The duo teamed up on the AKIRA ART PROJECT TYO/NYC at the festival which featured a special installation and limited edition Akira calendars for 2019. Each "A.D.2019 AKIRA ART WALL CALENDAR" arrived with an exclusive serial number, special packaging and a bonus Akira sticker. The installment was made in collaboration with GR8 and Gallery X by Parco.
We sat down with MR. OTOMO and Mr. Kawamura to discuss their HYPEFEST collaboration as well as rare insights surrounding the animated film. Read the full interview below and then check out our full HYPEFEST recap here.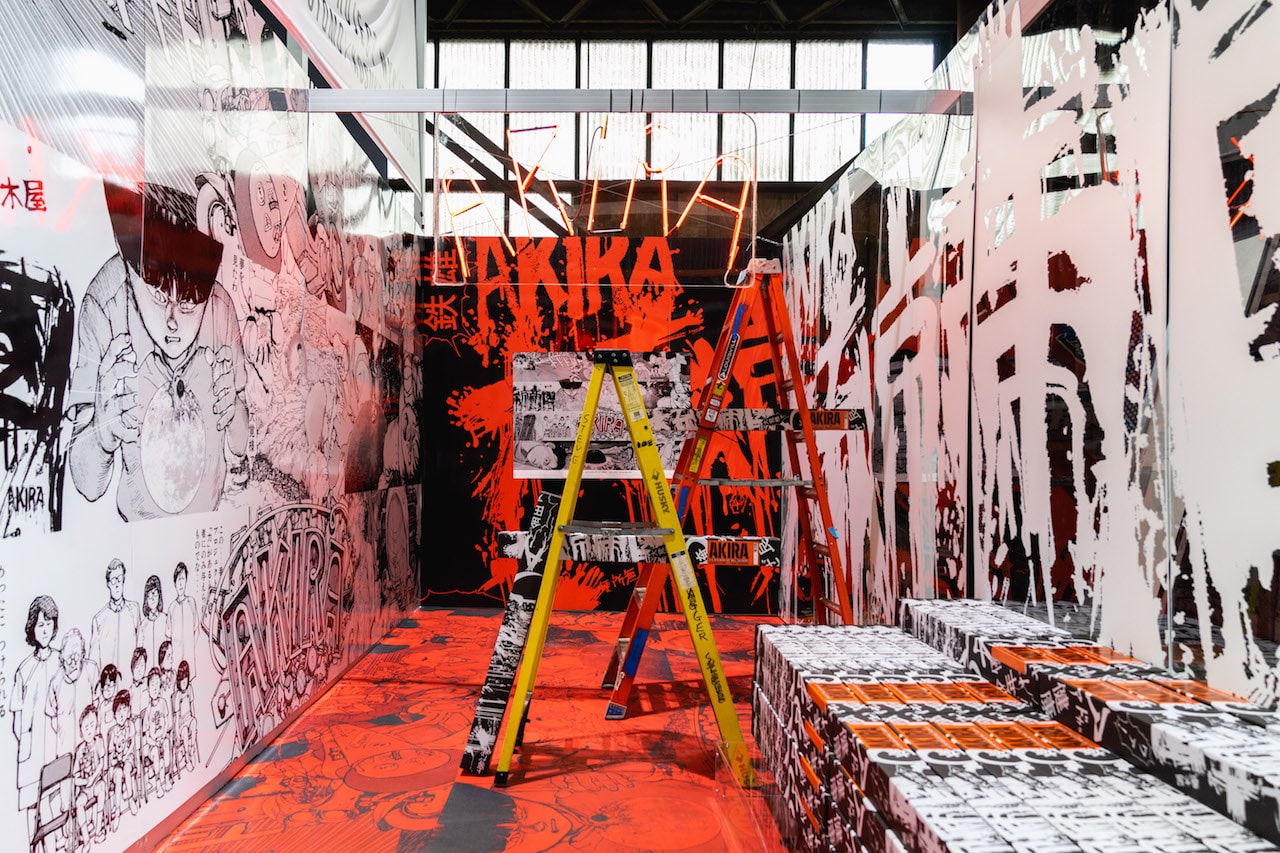 "I do my best for everything."
This is the 30th anniversary of Akira, tell us what you are most proud of in this legacy you've established.
MR. OTOMO: I was working on other things while creating Akira. I was not consistently working on Akira throughout the 30 years it took me to create. I was working on different projects, but now I can look back and say that Akira allowed me to pursue other projects, especially after it was finished. I'm basically proud of everything, from the drawings to the animation, as well as the comic. I don't like to make priorities, I do my best for everything. I'm proud of everything that I've done in those 30 years.
Neo Tokyo takes place in 2019, do you find any similarities in the comic and our real world?
MR. OTOMO: It was science-fiction, so of course, I exaggerated a lot of things. However, I feel that it's not linked to our real world. It was definitely just a scientific world that I created.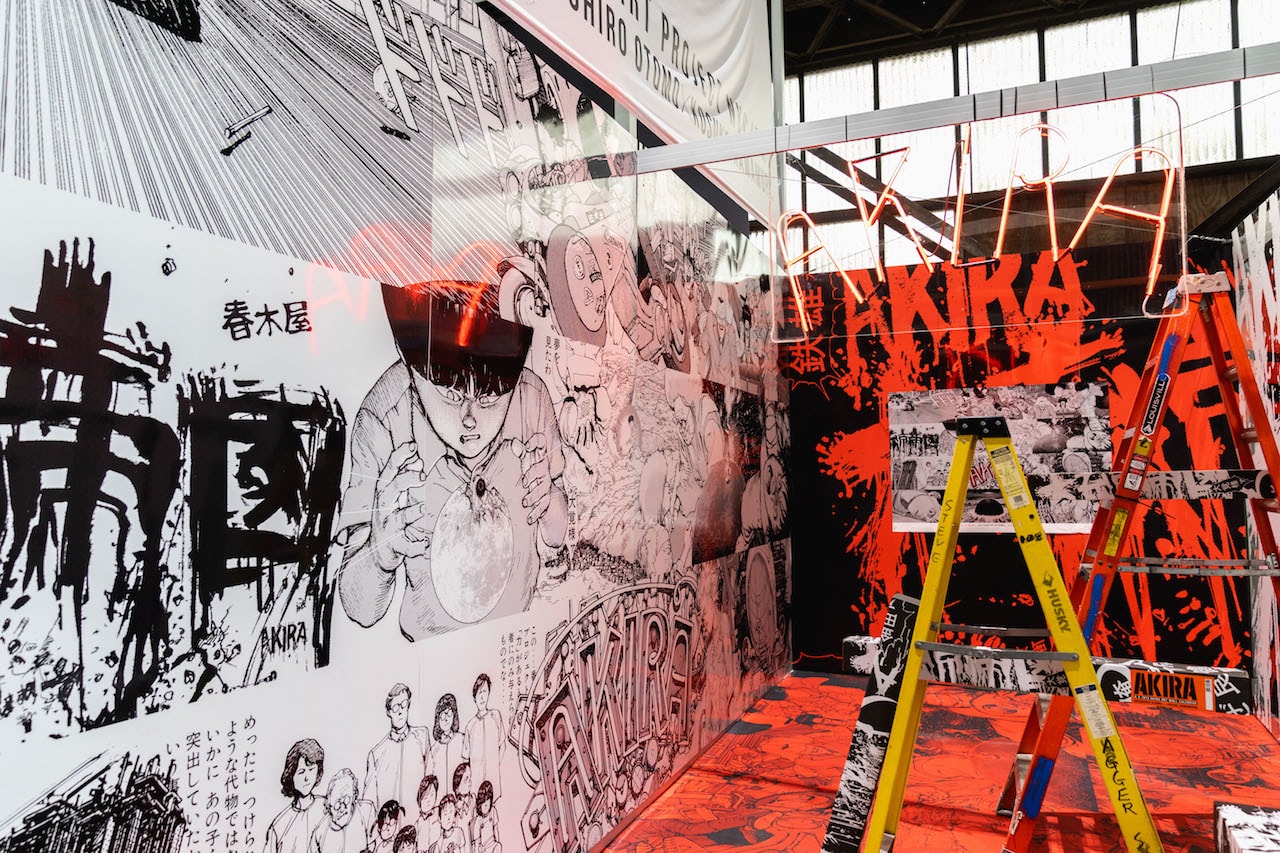 "Mr. Kawamura was the one that was connected with Supreme and decided to make that collaboration happen."
Kanye West said that he was a very huge fan of yours. What's your relationship with him? Did you help with his "Stronger" music video?
MR. OTOMO: I don't know Kanye West that well. He actually came to Tokyo. He was a very shy and polite guy. I had a drink with him and it was really fun. [I didn't help him with the music video]. However, I saw it and it was a very Akira world. I was very surprised.
Can you expound on your collaboration with Supreme?
MR. OTOMO: I was asked by a lot of brands to make an Akira collaboration T-shirt. I saw a lot of fake ones. So, Mr. Kawamura was the one that was connected with Supreme and decided to make that collaboration happen. Every time I saw Mr. Kawamura, I kept asking him to let me do the Spring 2017 collaboration, and then he said "Okay let's do it."
Mr. Kawamura, how did you connect the dots with Supreme?
Kosuke Kawamura: I actually worked with Sk8thing and he mentioned that Supreme is interested in working with MR. OTOMO. I asked if he could give us a presentation on this collaboration, then I kept asking MR. OTOMO to make it happen. Also, of course, I like the brand and I wanted to do something with them. It took three years to make the collaboration happen.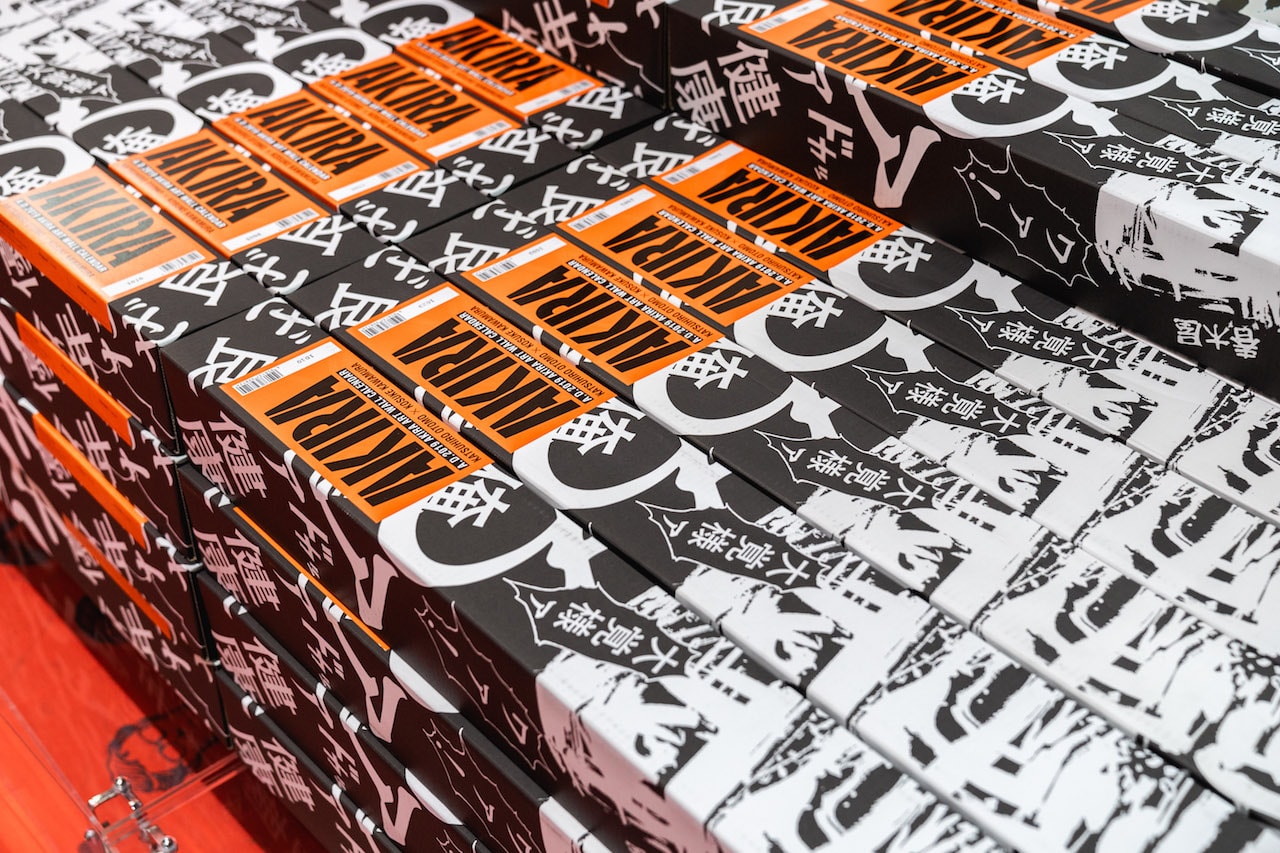 "I wanted to make a collage of all the anime in my archives."
Could you tell us about the Art Wall Calendars for HYPEFEST?
Kosuke Kawamura: I created the poster before for the Shibuya station. I talked about this collaboration with MR. OTOMO and we wanted to make a calendar of that poster. That's how this project started.
Tell us about the inspiration behind the artwork.
MR OTOMO: I wanted to make a collage of all the anime in my archives; I handpicked the images. It's also interesting because anime has number one, number two, as well as number three issues. For this one, it's more of a mix instead of an anime sequence. This was our focus to introduce all of the art pieces from the number ones to the end as one poster.
This is the biggest mural for Akira. Tell us about the challenges you faced with this project.
MR. OTOMO: The wall at HYPEFEST is actually two times larger than the wall in Shibuya. I wanted to really give a huge impact to it. I just wanted a challenge and that's why I picked that one. It's also really interesting that I made a huge mural from an anime. Anime is normally found in books which is very limited and a block-size of the drawing.