'The Killer' x Supreme Teaser Spotlights Director John Woo & Wu-Tang Clan's RZA
Watch Woo and RZA talk about the iconic action film.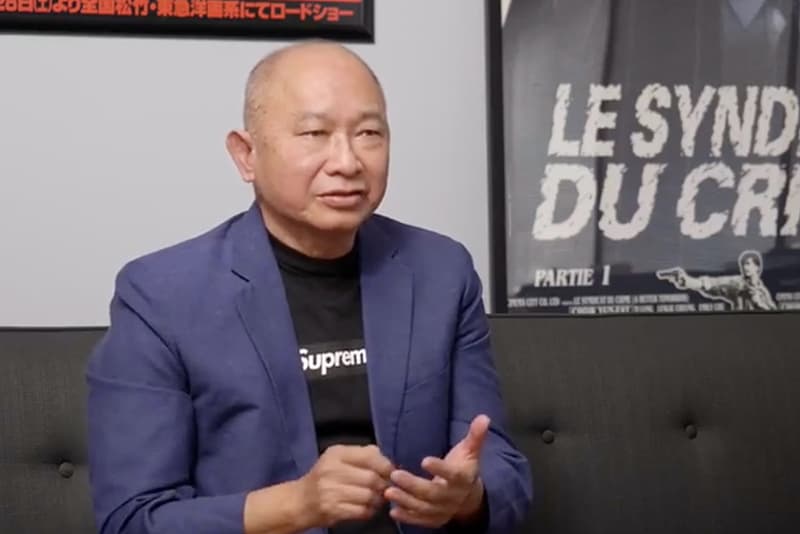 Supreme's next noteworthy drop will pay homage to one of the most iconic Chinese action films of all time: The Killer The Chinese-language movie helped propel legendary director John Woo towards bigger Hollywood projects, including Mission: Impossible II, Face/Off and Broken Arrow.
The Killer is a through-and-through action flick starring actor Chow Yun-fat as an assassin. Key plot points include a rivalry with the Hong Kong Triad gang, romance and plenty of explosive shootouts. Thanks to films like The Killer, many of today's action movie directors credit John Woo for progressing the art of shootout sequences, noting techniques like Woo's generous slow-motion usage and signature motifs like birds flying through the shots, religious ornaments and a heavily-armed, highly-skilled protagonist.
In this video, Woo expands a bit about the film and how he had so much freedom making the movie — he remarks the whole project was completed without a script. Wu-Tang's RZA also gives his two cents about the value of art and freedom. The famed rapper and producer actually sampled dialogue from the movie in Raekwon's "Incarcerated Scarfaces" off of 1995's Only Built 4 Cuban Linx… album. You can hear the same dialogue in the beginning of Supreme's teaser clip below.
He looks determined without being ruthless. Something heroic in his manner. There's a courage about him; doesn't look like a killer.
The Supreme x The Killer collab should be on the way this Thursday; check out the full collection here.