Jay Worthy Enlists Smoke DZA for New Single "October"
A joint project with Curren$y is also on the way.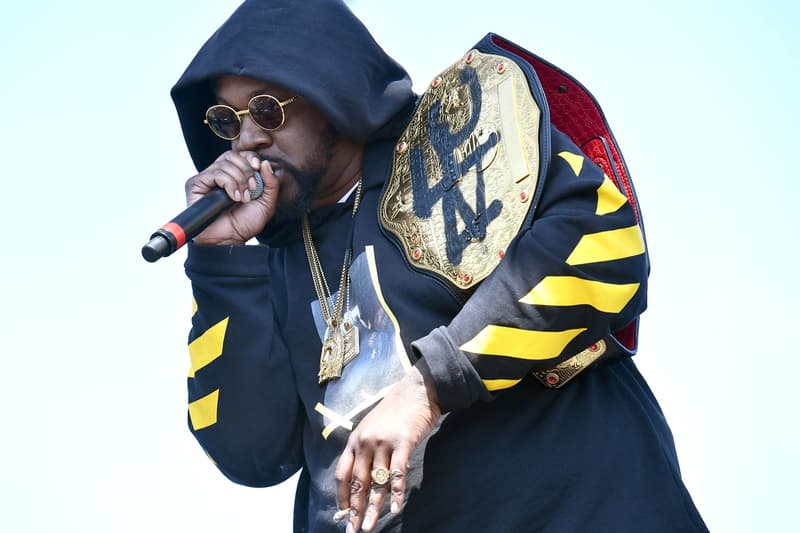 Directly following the conclusion of his "Playoff Run" tour with Curren$y, Jay Worthy delivers a new single with Smoke DZA, "October."
Produced by 183rd, "October" comes on the heels of Jay Worthy and Free Ackrite's video for "My Dawgz" and the latest LNDN DRGS project. The track also comes to us a promotional vehicle for Jay Worthy's next round of releases, which includes a collaborative EP with Curren$y.
"I got, like, ten projects I'm dropping," Jay Worthy explained to us earlier this year. "I got one with Currensy, I got one with Freddie Gibbs, I got one with MellowHype, I got one with Larry June, I got one with Dam-Funk, I got one with 808 Mafia. It is just not stopping. That's half of them, and they're all done and ready to come out. We're going strong with EMPIRE — we did this distribution deal with EMPIRE and that's how I'm coming this year. All independent."
You can stream Jay Worthy and Smoke DZA's new "October" single below. Jay Worthy and Curren$y's new joint EP is scheduled to drop this November.
For more, check out Jay Worthy and Freddie Gibbs' "Tomorrow" record.