See Some of the Craziest 'Soulcalibur VI' Character Creations Online
Thanos, Ronald McDonald, Shrek and more.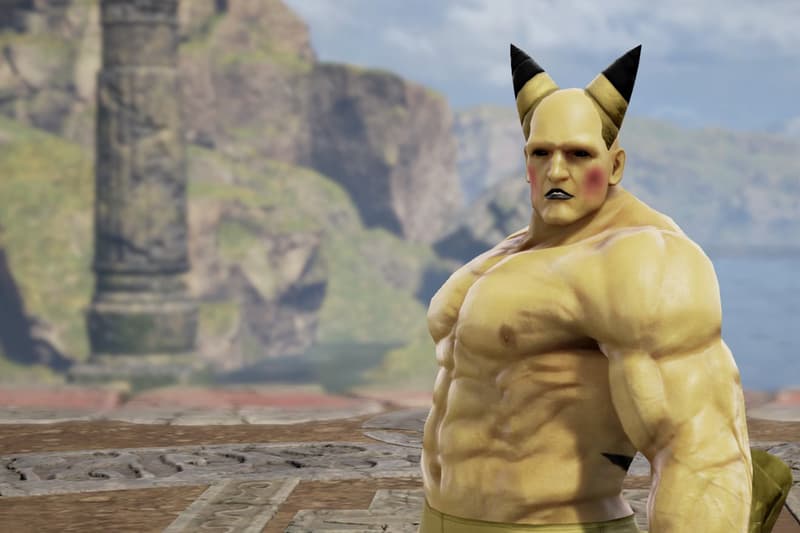 SoulCalibur VI has finally premiered to acclaim, but fans have taken a fancy to its create-your-character feature and provided some truly creative designs inspired by many figures in popular culture. Some of these designs include a buff Pikachu, Ronald McDonald, and Thanos (this time equipped with a scythe instead of an Infinity Gauntlet.) Other characters from other video games have been modified into the game, such as Neir: Automata's 2B and The Witcher 3's Ciri.
Check out the absurd character creations below and share your thoughts in the comments.
In other entertainment news, this 16-Year old has become the Tetris world champion.
@LIRIK Some Soul Calibur 6 character creations. That girl in kill la kill, 2B from Neir Automata, and Ciri from The Witcher. Not bad for the first few hours eh? pic.twitter.com/C2RRZJnpzU

— DW5 (@FrozenDW5) October 19, 2018
It's time to hit ranked boyz. #SOULCALIBURVI pic.twitter.com/yEIcIeA9Dp

— TNTink (@TinkrTiger) October 20, 2018
Marvel: 'Infinity War is the most ambitious crossover event in history'

Me:#SOULCALIBURVI pic.twitter.com/dNSZhn5g5q

— retrospookysurfer (@leontwit1) October 20, 2018
Soul Calibur VI might have the most cursed character creator I've ever seen pic.twitter.com/XAAjwd72tl

— Nibel (@Nibellion) October 20, 2018
Detective Pikachu (2019) pic.twitter.com/XMgtleBU7o

— Suriel (@SurielVazquez) October 19, 2018
クリエイション部屋観戦してたけど、発想が天才的すぎて悔しい #PS4share pic.twitter.com/qfNt3984Dx

— 砂肝 (@sunagimo_x) October 19, 2018