This 16-Year Old Has Become the 'Tetris' World Champion
It's a tense sport.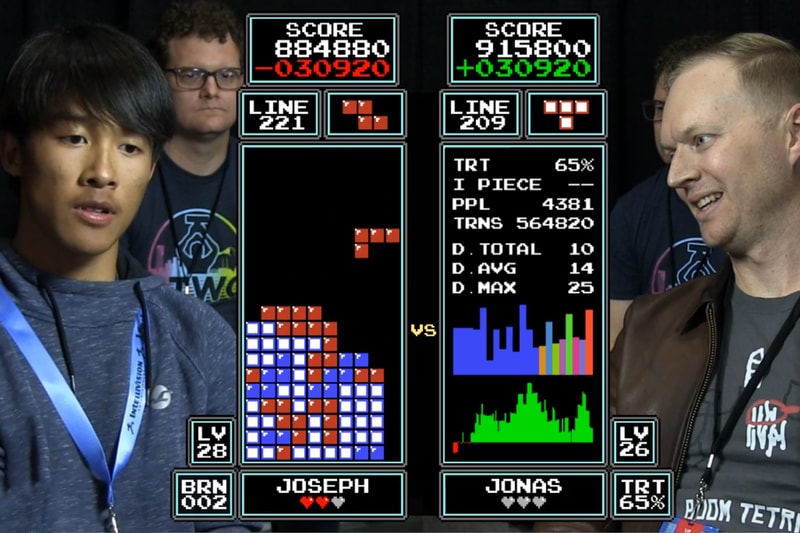 Seven-time Tetris world champion Jonas Neubauer has been defeated by 16-year-old gamer Joseph Saelee at The Classic Tetris World Championships in Portland, Oregon. The NES Tetris title that's been used since 1990 in these competitions was the game being played, with the younger competitor utilizing a "hypertapping" technique to bring his blocks down faster.
The match was a clincher, but before long, the longtime champion boxed himself out, leaving Saelee to slowly but surely overtake his high score. Other competitors, including Japanese Tetris master Koryan and previous world champ Harry Hong, also made appearances. Saelee nearly didn't make it to the finals, having found himself on the ropes in the semi-finals against grandmaster Koryan.
You can check out the moment of victory for Saelee below, as well as his acceptance speech.
In related news, Nintendo Land may become a real thing.
Joseph wins the Classic Tetris World Championship in some insane high-level play pic.twitter.com/kUibFbdMuO

— Wario64 (@Wario64) October 21, 2018
For all the great esports this weekend, the best moment may very well be 16-year old Joseph Saelee, playing a game that's twice as old as he is, defeating seven-time champion Jonas Neubauer 3-0 to win the Classic World Tetris Championship. Incredible. #CTWC #CTWC2018 pic.twitter.com/ZSxUn0mfGK

— Rod Breslau (@Slasher) October 21, 2018