Cardi B Lashes out at Nicki Minaj on Social Media
"You lie so much you can't even keep up."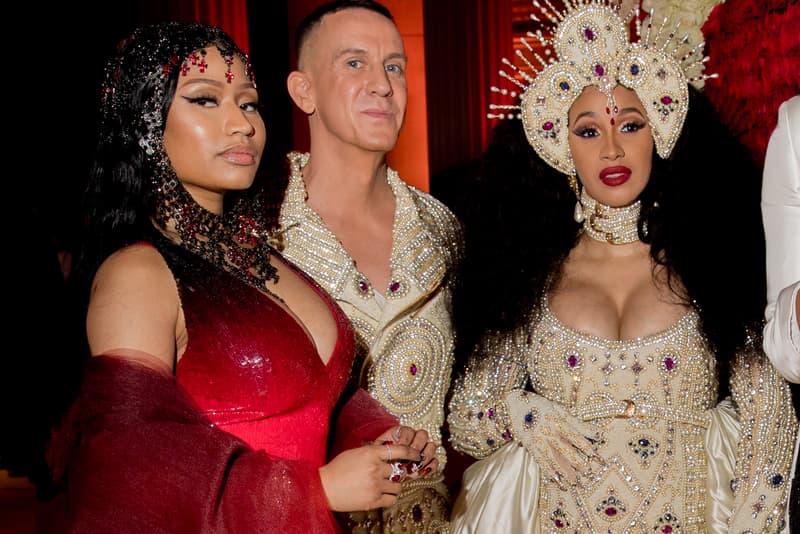 The feud between Cardi B and Nicki Minaj keeps escalating, this time seeing a full on social media attack between the two stars.
This time around the fight ignited when Nicki called out Cardi on her Beats 1 Queen Radio show, even jumping on social media challenging Cardi to a lie detector test. Nicki was addressing the alleged fight between the two that happened during the Harper's Bazaar Icons party held in New York City. During the Beats 1 show, Nicki also claimed that her friend Rah Ali had attacked Cardi and offered up $100,000 USD for surveillance footage from the night.
Soon after Cardi posted a number of IG videos addressing her issues with the Fashion Week fight and Nicki's involvement with Migos' "MotorSport" single stating, "You lie so much you can't keep up with your f*ckin' lies. First you say you've got the footage, but then you say you wanna pay somebody $100,000 if they give you the footage? Yo, make sense when you're talking!"
Cardi went to on claim:
"You're somebody I listened to ever since I was in high school. That's crazy to me [...] The difference between me and a lot of these bitches? I don't suck your dick. That's the difference. What you need to do is stop focusing on other people, focus on yourself, and focus on your craft because you're out here f*cking up your legacy looking like a f*cking hater."
Check out Cardi's scathing messages to Nicki below.
In other music-related news, Kanye West designs "Blexit" merch urging black voters to leave democratic party.
The only rapper in the history of rap who can only talk about deals and songs she's supposedly turned down cuz she can't talk about a verse she's ever written. Fkn fraud

— QUEEN (@NICKIMINAJ) October 30, 2018
I'll pay you to take a lie detector test about every claim I made on #QueenRadio. You won't. I must admit you're a convincing liar. You looked me dead in my face & said you told ya man not to do the "no flags" video cuz I was dissing you. London on da Track got the same call.

— QUEEN (@NICKIMINAJ) October 30, 2018
We can…

Get on live & have the convo for the world to see.

Do a lie detector test TOGETHER

Do an interview on #QueenRadio ?

*** ORRR we can both sit in a room together, hear a beat for the first time, and have ourselves FILMED WRITING TO IT!!!!!! #DipVIDEO OUT NOW ?

— QUEEN (@NICKIMINAJ) October 30, 2018