Best New Tracks: Dave East & Styles P, AlunaGeorge, LougotCash and More
Add some new tunes in your life.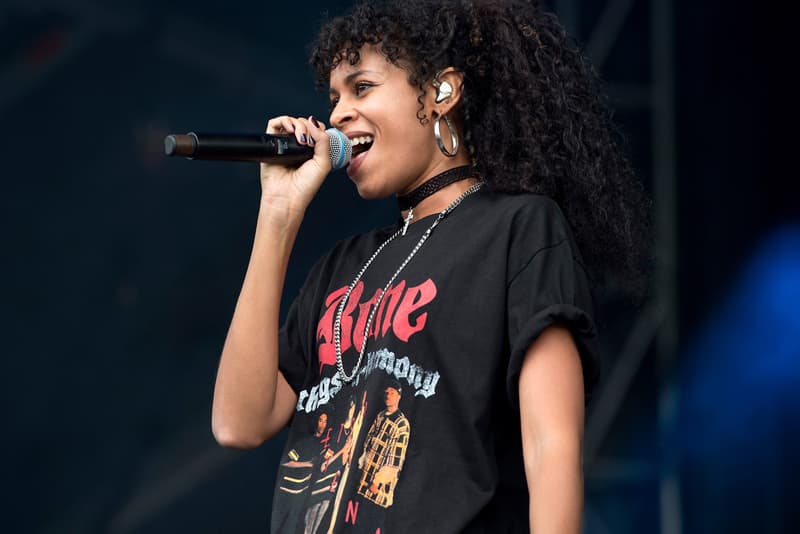 This week featured some major releases coming from all over the map. Harlem's own Sheck Wes made his highly-anticipated debut with Mudboy, Atlanta's two young stars, Lil Baby and Gunna, combined for Drip Harder, Cat Power made her triumphant return, hip-hop vet T.I. released his long-awaited LP and Kelela blessed everyone with new remixes of her previous album.
With all those major projects, some quality bodies of work may have snuck under the radar. Dave East and Styles P turned an unexpected friendship into an album, new rap faces such as LoutGotCash and Blake made some impressive moves while talents such as AlunaGeorge and Leven Kali provide the melodies. Check out this week's best new tracks.
Dave East and Styles P – Beloved
The Bronx meets Harlem for one of the better hip-hop projects of the year. Hip-hop OG Styles P connects with the new young star of Harlem, Dave East, for Beloved, a 13-track LP that will make hip-hop purists' heart flutter.
AlunaGeorge – Champagne Eyes
U.K. duo AlunaGeorge — compromised of singer-songwriter Aluna Francis and producer George Reid — returns after a brief hiatus with a new EP titled Champagne Eyes , their first project since 2016's I Remember. The recently independent duo took the last two years to have total creative freedom for the EP, something Aluna Francis was ecstatic to have.
"I'm not trying to please the masses. I'm just going to appeal to the people who feel as though they don't fit in, because I am a young woman of color and I grew up being an alien in my community," Francis tells Billboard about the newest chapter for the duo. "I have achieved what I wanted because I was able to create my own world."
Champagne Eyes features Bryson Tiller on "Cold Blooded Creatures" and Cautious Clay on "Superior Emotion," but the entire EP is a solid listen. Give it a few spins this weekend.
LouGotCash – Louniversal
After breaking out during the summer of 2017 with the hit single "Make 10," LouGotCash has been pretty steady, releasing a handful of songs with moderate buzz. But his recent mixtape Louniversal really shows off the range that the Southside Jamaica, Queens native has. Led by his single "Too Turnt" featuring Trippie Redd, Louniversal provides the scope of his talents, fusing together wild wordplay, East Coast flavor, and catchy hooks. LouGotCash has a solid future if he continues this growth path.
Blake – A Drip Like This
Atlantic Records' newest signee Blake drops his debut mixtape, A Drip Like This. Before the tape released, the Texas native was doing huge numbers with his music videos for his singles. Records like "Yup," "Right There," "Such & Such" and "Fleixin" racked in millions of YouTube views and momentum was building up fast for the upstart. A Drip Like This is a solid body of work that is filled with energy and music to drive to.
"The most important thing to me was to have my own sound," Blake said about his latest mixtape. "It's based on gangster beats, heavy bass, and feelings. It's really intense and deep. I want people to feel it, literally and figuratively. It's impossible not to feel, because it's rooted in honesty."
Leven Kali – NunWrong With a Lil' Good Lovin'
L.A.-based singer/songwriter/producer Leven Kali has released a double-single pack called NunWrong With a Lil' Good Lovin'. Featuring his new songs "NunWrong" & "Good Lovin'," both songs were produced by Leven and friends, showcasing his heartfelt vocal delivery, lush melodies, and classic yet imaginative approach to production. "NunWrong" brings that dynamic to a harmony-laced slow-burner built on a dreamy beat, while "Good Lovin'" reveals his romantic side in a beautifully uptempo love anthem.