This Is the Official Music Lineup for HYPEFEST
A$AP NAST, Benji B, Trippie Redd, and more.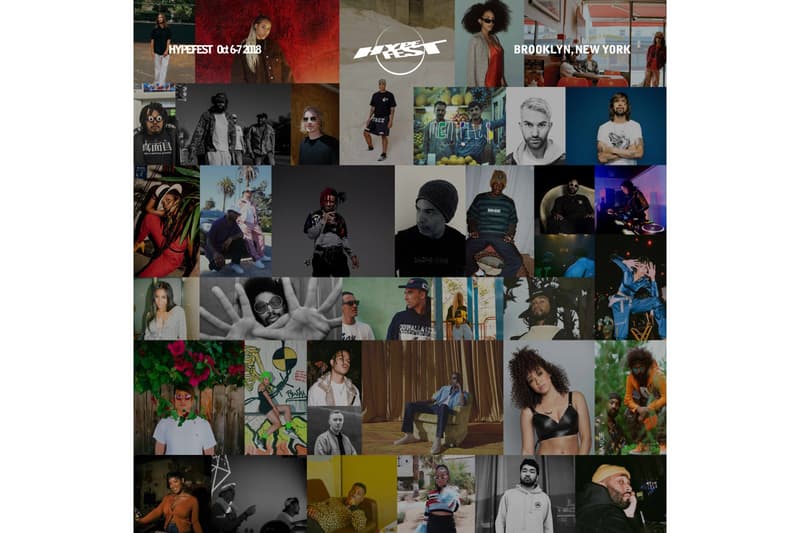 Trippie Redd, Buddy, Benji B and more will perform at HYPEFEST for the inaugural event that will take place this weekend, October 6-7, at the Brooklyn Navy Yard. Other performers taking the stage include Alex Olson & Paul T, A$AP NAST, Heron Preston, Memphis, Roofeeo, DJ Megan Ryte, Siobhan Bell, Dede Lovelace, Alex Olson, Benji B, Busy P, Kerwin Frost, Cali Dewitt, Brendan Fowler, Onyx Collective, Moodymann, and No Vacancy Inn. See the full lineup below.
We also created a playlist on YouTube Music with tracks from some of the artists performing and DJing at HYPEFEST to get you pumped up for the experience. Stream below or on your phone via the YouTube Music app.
The 2-day weekend will encompass everything from music and art, to fashion and footwear. Within the Brooklyn Navy Yard, guests will be able to experience the HYPEBEAST culture at its finest. The festival is beyond just a shopping event — every aspect is highly-curated, educational, and accompanied by premium, unexpected showcases.
All products from listed brands will be available exclusively at the event and can only be purchased from October 6-7 by HYPEFEST attendees. Moreover, every product purchased at HYPEFEST will be shipped to their customers, so that guests can freely enjoy the festival without having to carry and worry about your new prized possessions. See you all there.