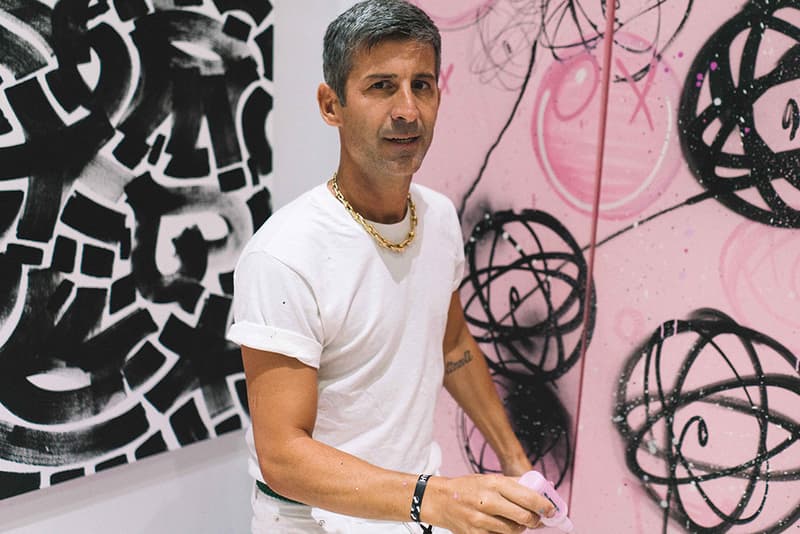 Best Art Drops: André Saraiva's Snoopy Prints, Takashi Murakami Plushes & More
Including Joshua Vides' exclusive goods for his "Reality to Idea" US tour.
---
Every week we spotlight the best art drops by celebrated artists and contemporary art platforms across the globe; items typically include original artworks, prints, collectible figures, collaborative merchandise and more. For our latest installment, André Saraiva and the Peanuts Global Artist Collective deliver a heartwarming Mr. A Loves Snoopy print, while the legendary Takashi Murakami is set to release a limited-edition plush at Billionaire Boys Club U.K. Joshua Vides is also slated to kickstart his newly-announced "Reality to Idea" tour with exclusive merchandise across participating U.S. retailers.
Check out the list below and let us know any of your favorites. Elsewhere in art, KAWS unveiled a never-before-seen plush doll of Ernie from Sesame Street.
André Saraiva Releases Mr. A Loves Snoopy Prints
Release Date: Available now
Release Price: $220 USD
André Saraiva and the Peanuts Global Artist Collective joined forces to release a limited-edition print. Entitled Mr. A Loves Snoopy, the silk print measures 18 x 24 inches and launched as a signed and numbered edition of 200. Head over to André Saraiva's official online shop to purchase both pink and blue versions.
Takashi Murakami's Flower Plushes Arrive at Billionaire Boys Club U.K.
Release Date: Available now
Release Price: £25 to £800 GBP (approximately $32 to $1,048 USD)
An assortment of exclusive Takashi Murakami items have just surfaced at Billionaire Boys Club to lucky London locals. Utilizing the artist's iconic Flowers motif, the accessories made available include plushes, cushions and keychains, all in a wide range of colors. Pick up your favorite Kaikai Kiki character at London's Billionaire Boys Club flagship store.
Joshua Vides Announces Exclusive Goods for "Reality to Idea US" Tour
Release Date: October 10-21
Release Price: TBC
Joshua Vides recently announced a stateside tour for his ongoing "Reality to Idea" project. The LA-based artist will drop exclusive apparel at seven retailers across the U.S., including RIF SF, Union LA, Black Market USA, WISH ATL, RSVP Gallery, Concepts, and Reign. Highlights include tonal black hoodies, crewneck sweatshirts, and tees embellished with co-branded details. Follow Joshua Vides on Instagram for the fastest updates on the tour, which runs October 10-21.
ToyQube Drops Jim McKenzie's Baby Scarecrow Vinyl Set
Release Date: Available now
Release Price: $85
NYC-based artist Jim McKenzie is known for his sculptures and paintings that portray otherworldly scenes and subjects. McKenzie recently launched a new vinyl set entitled Baby Scarecrow exclusively on ToyQube's website. The collectible stands at six-inches and is now available for purchase.
Futura & Felipe Pantone's Configurable Art Collaboration Powers Through October
Release Date: Available now until October 31
Release Price: Starting at €80 EUR (approximately $92 USD)
Felipe Pantone recently launched a special collaboration on his online Configurable Art platform with legendary artist Futura. The co-designed installment sees the graffiti pioneer's ubiquitous visuals, such as atoms, drops and skyfalls, as well as new renditions of the iconic Pointman merged with Pantone's visual components. All of these motifs will be available to build online at the Configurable Art website from October 1 until October 31.