Travis Scott Talks Stevie Wonder Collab, Painting and Kylie's Pregnancy in New Interview
Please let this collaboration happen.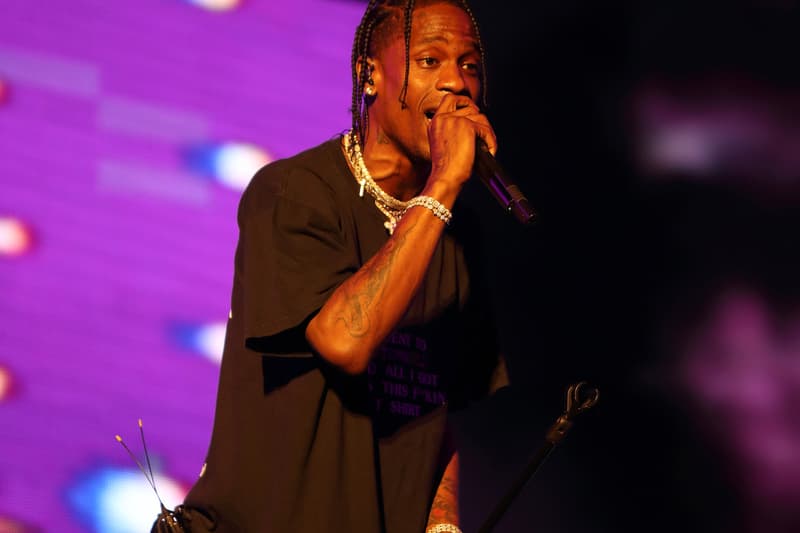 With Astroworld being prepped, Travis Scott recently interviewed with Billboard, revealing small details about the LP and an artist he's dying to have as a featured guest.
"My next album is going to have Stevie [Wonder] " Scott said. "Well, I'm trying. We're talking." In the January cover story, it was revealed that Scott greeted fans backstage, including two of Stevie Wonder's teenage kids. Last September, Scott performed at Wonder's 16-year-old son Kailand Morris's birthday party.
La Flame — who also teamed up with Quavo and released their collaborative project, Huncho Jack, Jack Huncho towards the very end of 2017 — briefly touched on the rumors surrounding him and Kylie Jenner:
Billboard: Have you spoken to your father about becoming a father yourself?

Travis Scott: Uh… for what?

There are these rumors that you're dating Kylie and having a child with her…

I don't want to talk about that. They're just guesses. Let them keep fishing.
The rare interview also discussed Trav's interest in painting — "I like to just wake up and go splat,"– and BITTSM's Grammy-snub: "Maybe nobody played them the album, I don't know. [...] Maybe I don't speak loud enough. One day, hopefully, people might finally catch on. I just want the music to speak for itself."
Read the full piece on billboard.com.