The Weeknd Covers 'GQ' Magazine, Talks Marriage, Groupies and Cutting His Hair To "Blend In"
The Toronto crooner opens up in the publication's upcoming February issue.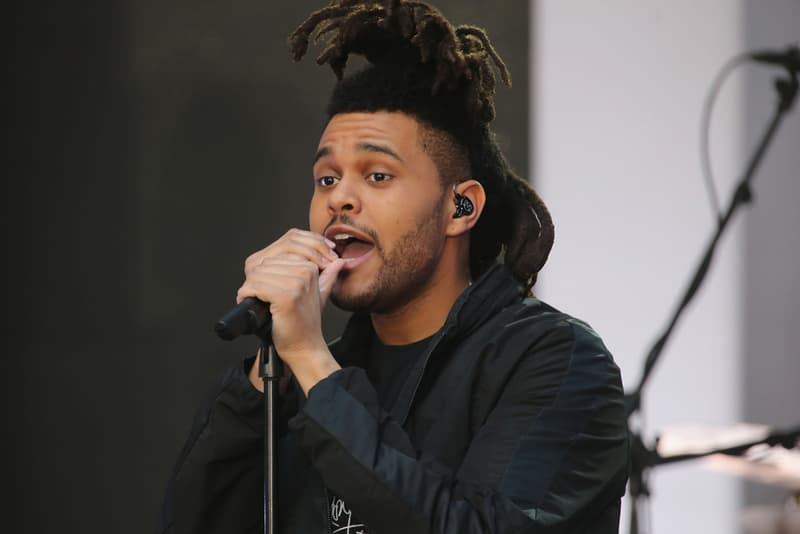 Following a massive year thanks to the release of his Starboy album, The Weeknd will now cover GQ's upcoming February issue alongside Chance The Rapper. In his cover story called "The King of Sex Pop," the bonafide superstar sat down with GQ editor Devin Friedman to talk music, marriage, sex and, of course, his haircut. During the conversation, the Toronto singer also delved into the fears he had after moving away from his mother in Toronto, groupies and Donald Trump amongst other topics. Check out a few excerpts from the story below.
On cutting off his trademark hair:
Cutting off my hair" feels good, 'cause I get to blend in. If I want to go to a club, I can just go and I'm not there. I can go to a restaurant and I'm not there. I look like everybody else, which is boring, but maybe I just want to look like everybody else for a bit.
His thoughts on groupies:
I don't think that's real," further adding "I'm not walkin' around like fuckin' Idris Elba, know what I mean? It's like…" and here he points at himself: "You'll probably describe me in this fuckin' thing. I'm not—look at me, this is who I am. I'm not gonna walk into the club and be like, 'Oh shit, I'm the sexiest guy in here.' The reason why they want to fuck with me is because of what I do in the studio. So I'd rather just focus on doing that.
On marriage:
I feel like I'm the kind of guy that would have kids before getting married. The first thing would be kids. Marriage is scary to me, man.
On comparing himself now to his past:
Right now I'm much more, like, self-regulating than I was four years ago, when I first started getting everything and enjoying life. I don't focus on it as much as I used to. You know what I mean? Before it's like, 'Holy fuck—this is amazing.' Right now, it's like a good song turns me on way more. Like, that gets me horny, like, literally gets me horny.
Check out The Weeknd's full GQ cover story here.