The Five Biggest Trends from Pitti Uomo Fall/Winter 2018
When #menswear and streetwear collide.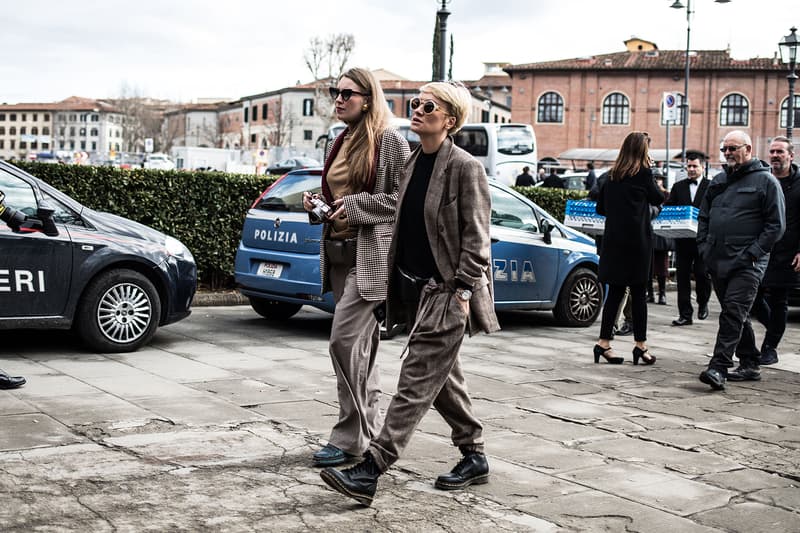 Florence, Italy's bi-annual menswear trade show, Pitti Uomo, is notorious for hosting some of the fashion industry's most eccentric style personalities. Each season, devote disciples of #menswear flock to the event en masse to display their most dapper costumes, rotating between a vast assortment of bespoke three-piece suiting, heritage footwear and fine leather accessories.
The sheer dedication these sartorial savants hold to their fits (which can look a bit démodé) has been parodied time and again, however, their masterful peacocking continues to churn out some of most dazzling street style fodder during the seasonal fashion week circuit.
Now in its 93rd edition, Pitti Uomo's Fall/Winter 2018 affair swerved ever so slightly from its dandy-dominated trademark. Of course, the usual sea of blazer bros flooded nearly every corner of the Fortezza da Basso, but Pitti's highly anticipated guest designers, UNDERCOVER's Jun Takahashi and TAKAHIROMIYASHITATheSoloist., attracted hordes of streetwear-clad attendees as well, resulting in a mixed bag of show-stopping outfits.
Here are five of the biggest street style trends from Pitti Uomo Fall/Winter 2018.
Statement Hats
1 of 2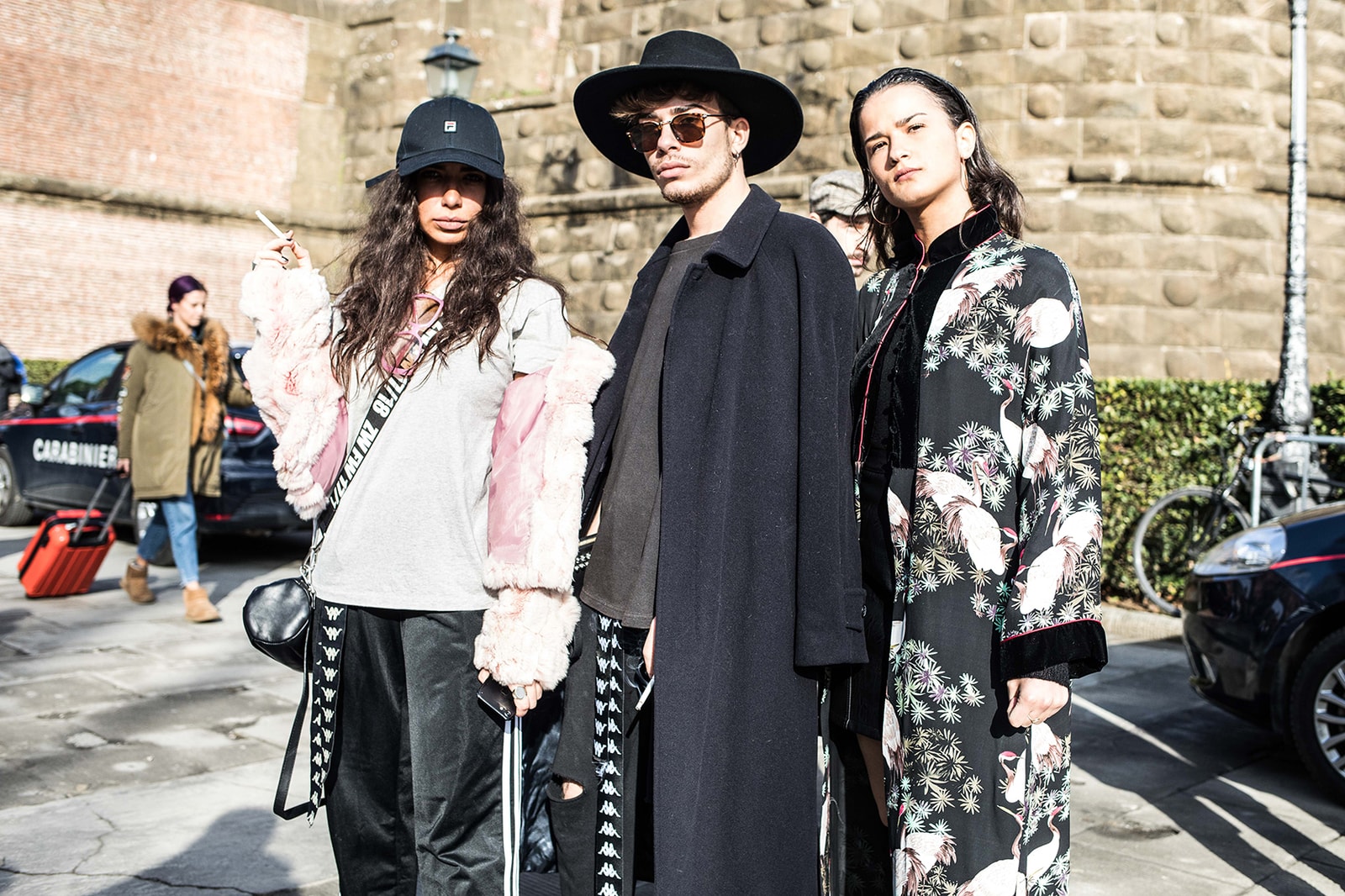 2 of 2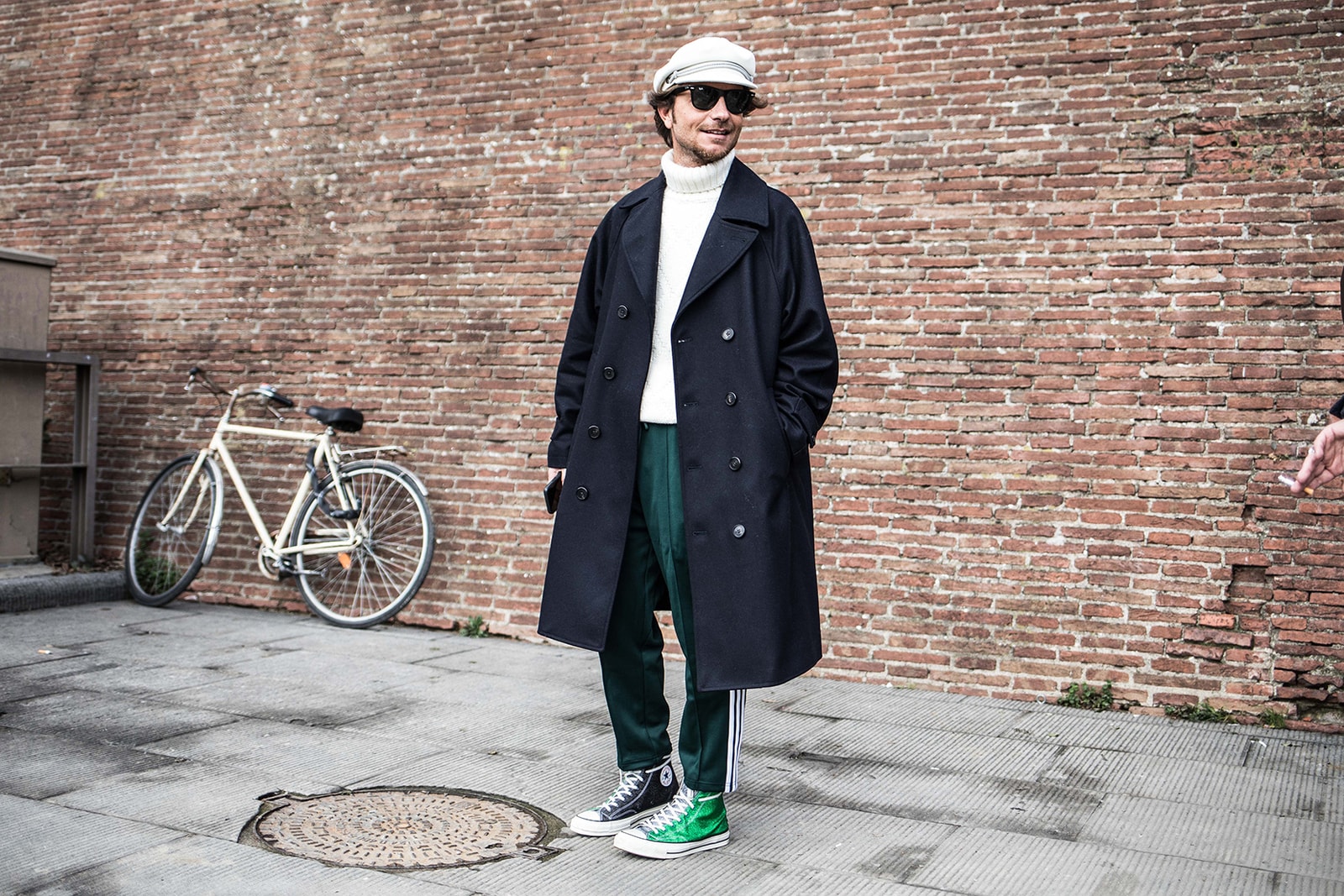 Though dad caps have been the reigning headwear style among the fashion set for some years now, Pitti veterans prefer to top their heads with something more elaborate – think fedoras, berets, trilbys, newsboys, flat caps and Panama hats. Certainly not as versatile as the sporty, logo-emblazoned iterations worn by the majority of fashion week attendees, but there may be a case for these classic menswear pieces if styled right.
Overcoats
1 of 5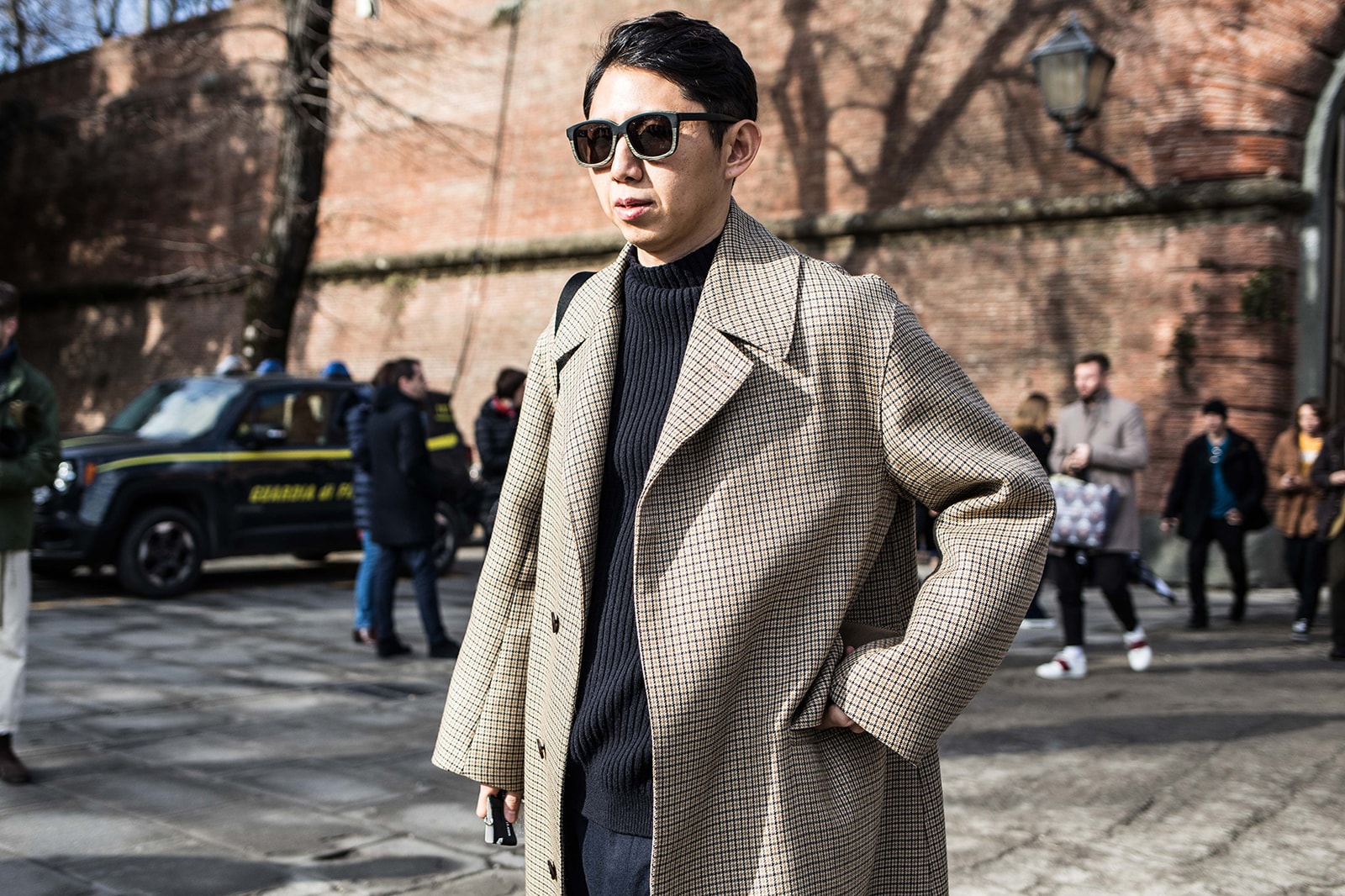 2 of 5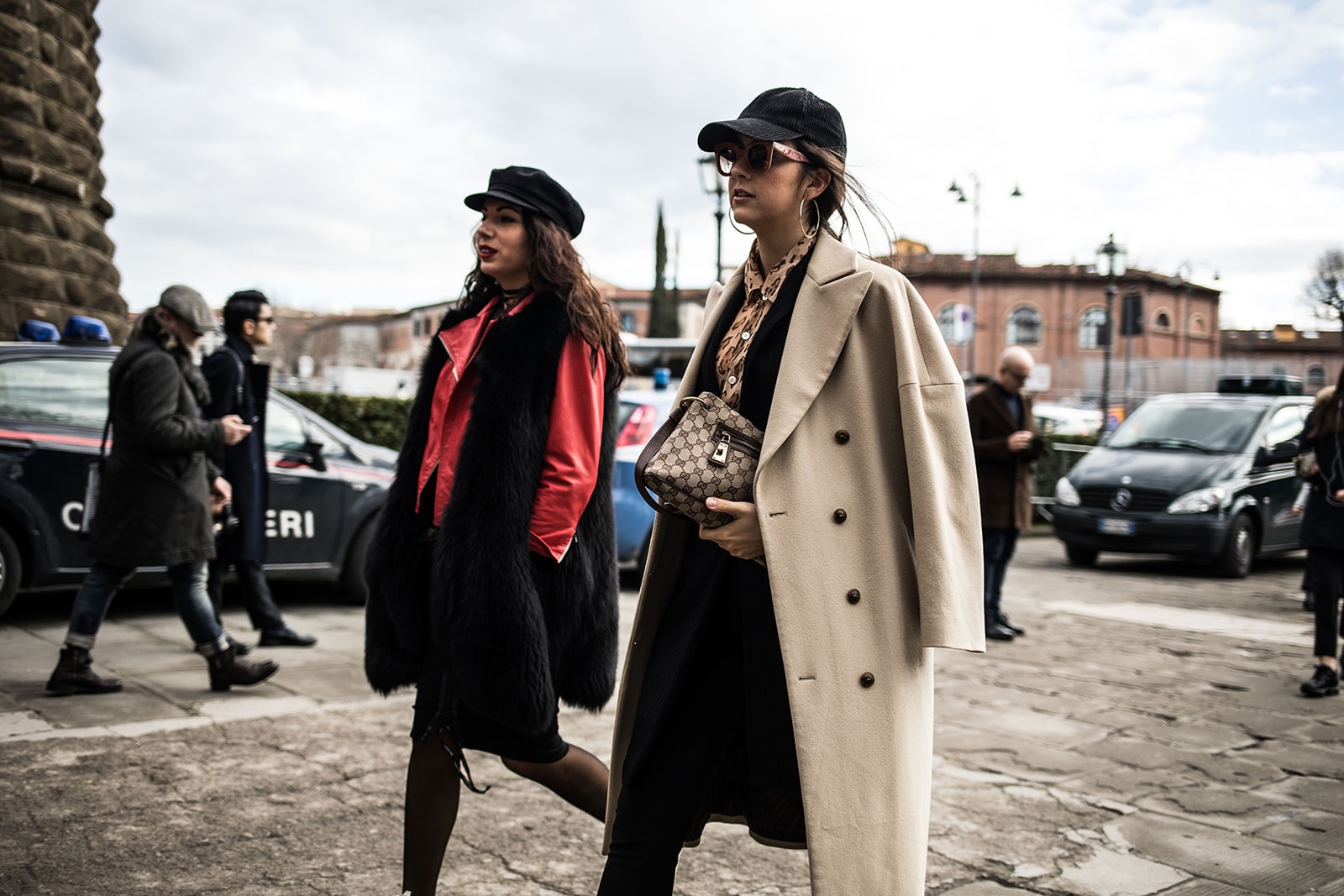 3 of 5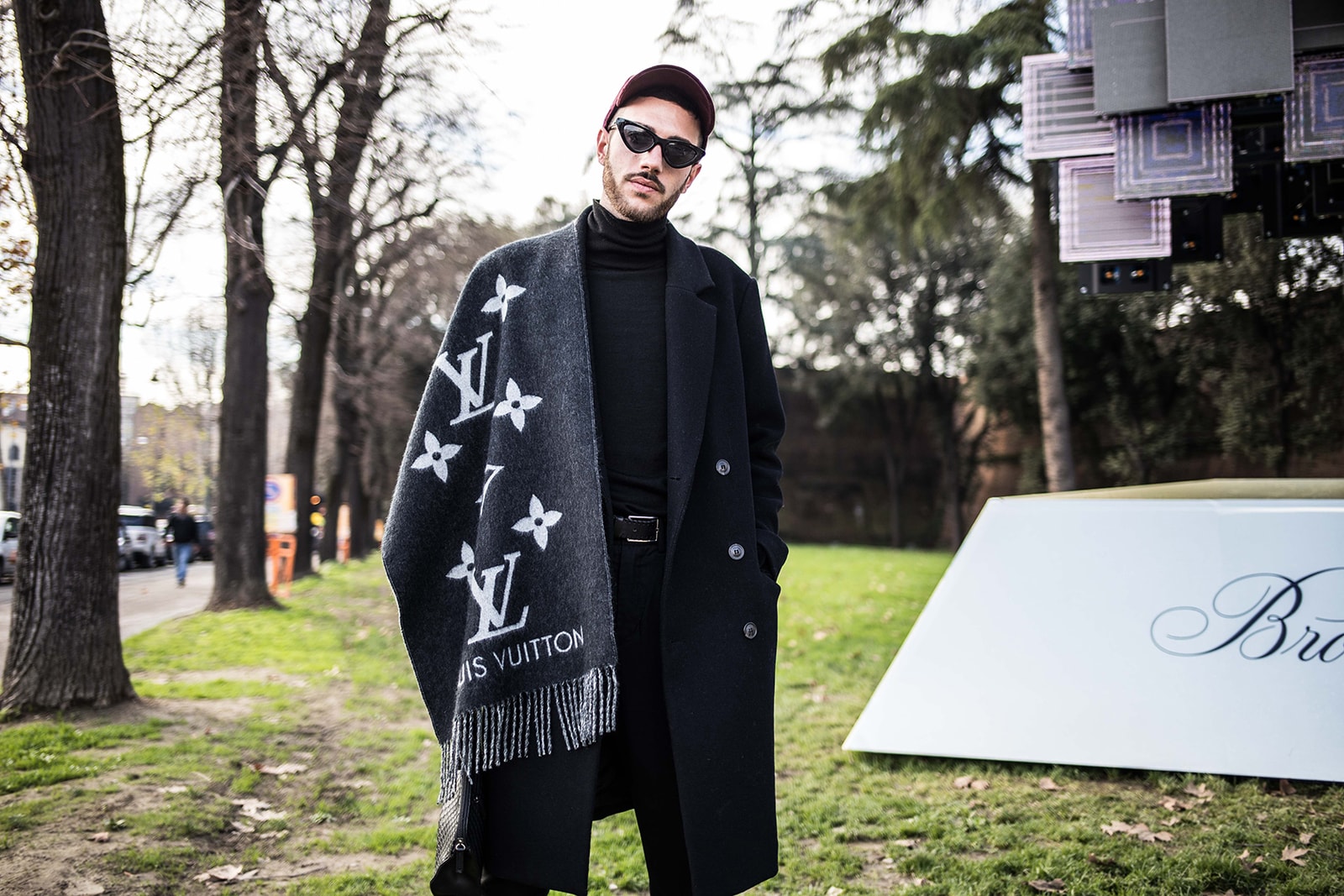 4 of 5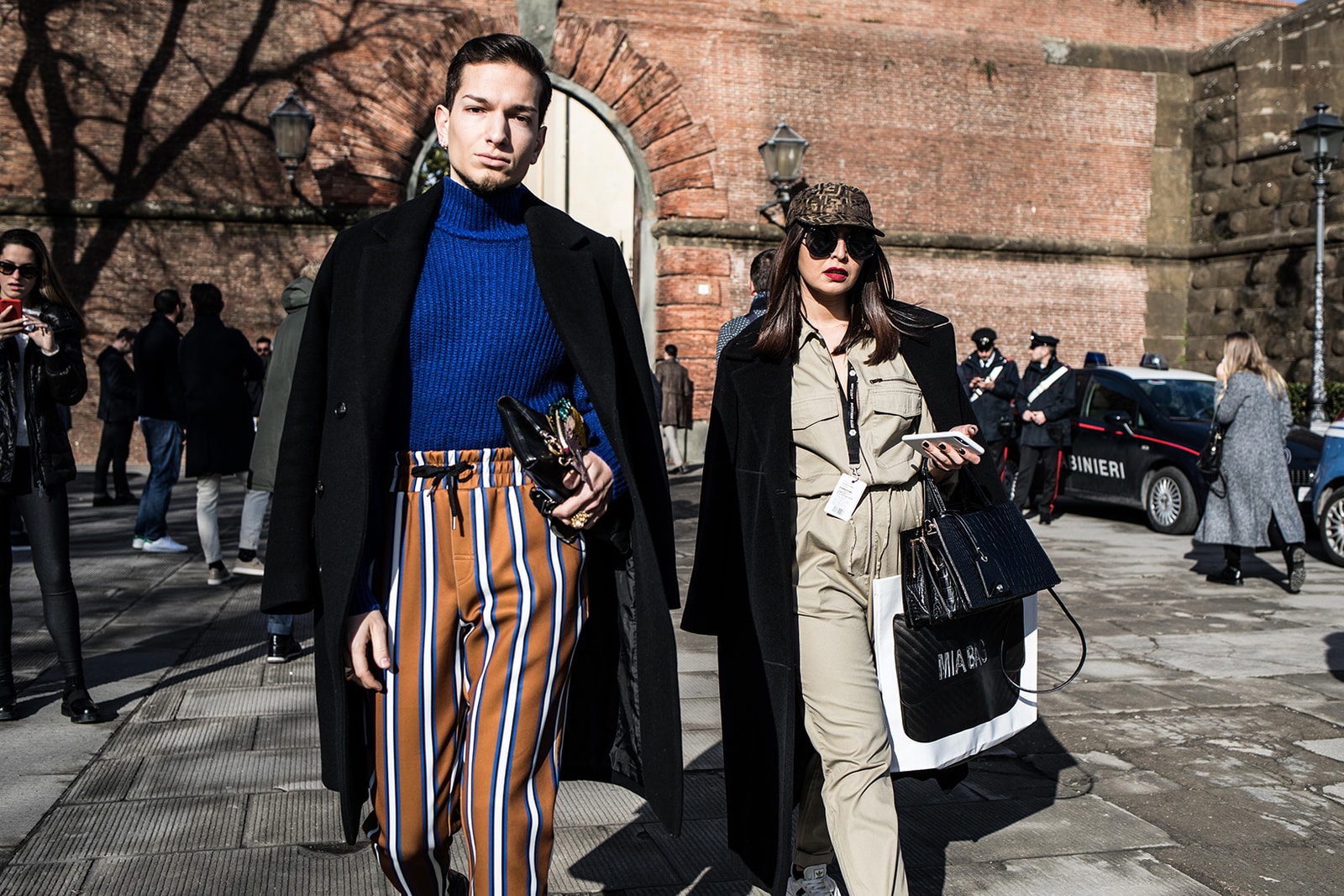 5 of 5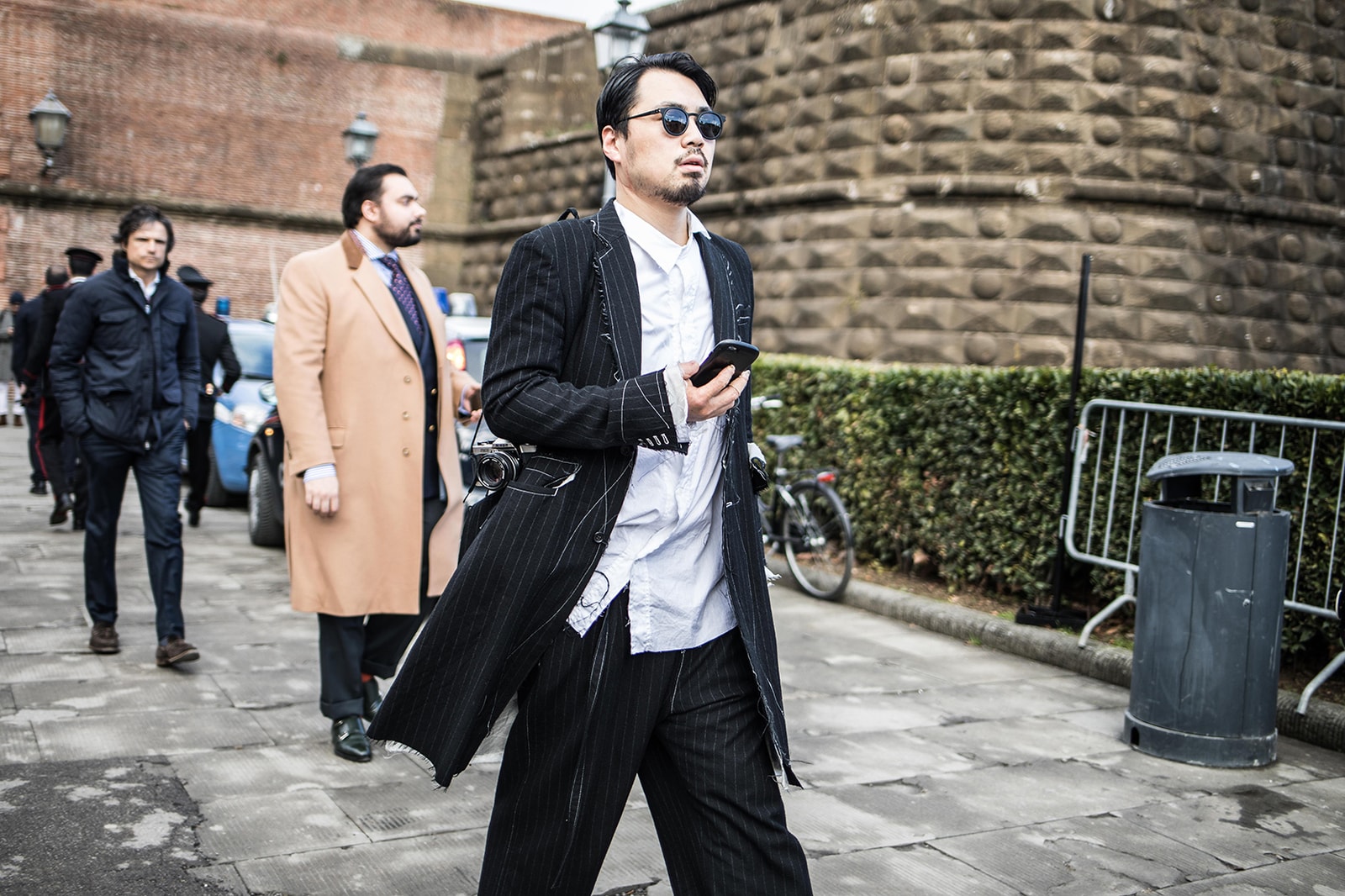 There was no shortage of puffer coats, one of 2017's most popular outerwear silhouettes, but overcoats were by far the most prominent cold weather staple spotted at Pitti.  The svelte, blazer-like coats came in all colors, fabrics and patterns – from plaid wool to black leather.
Graphic Knitwear
1 of 3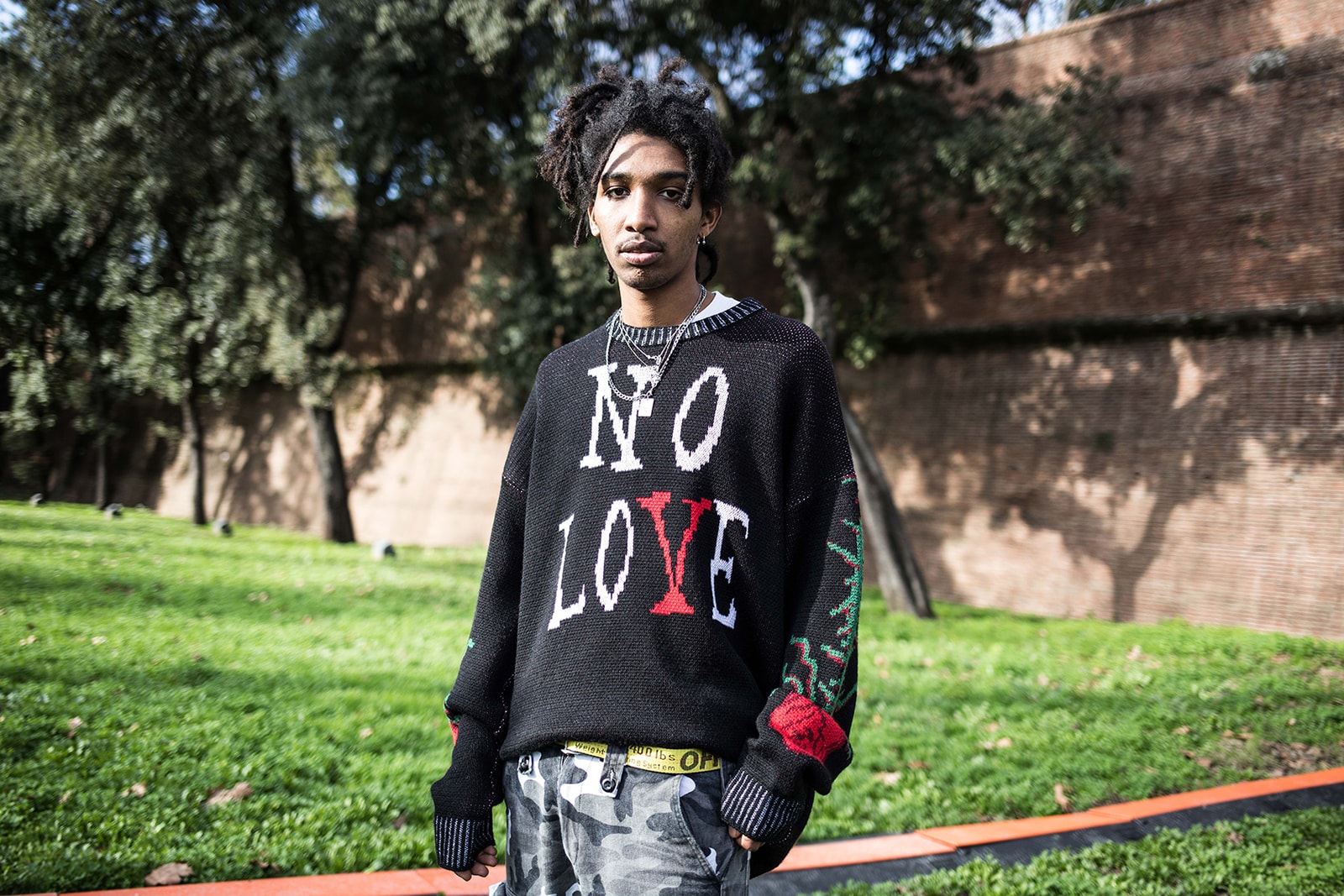 2 of 3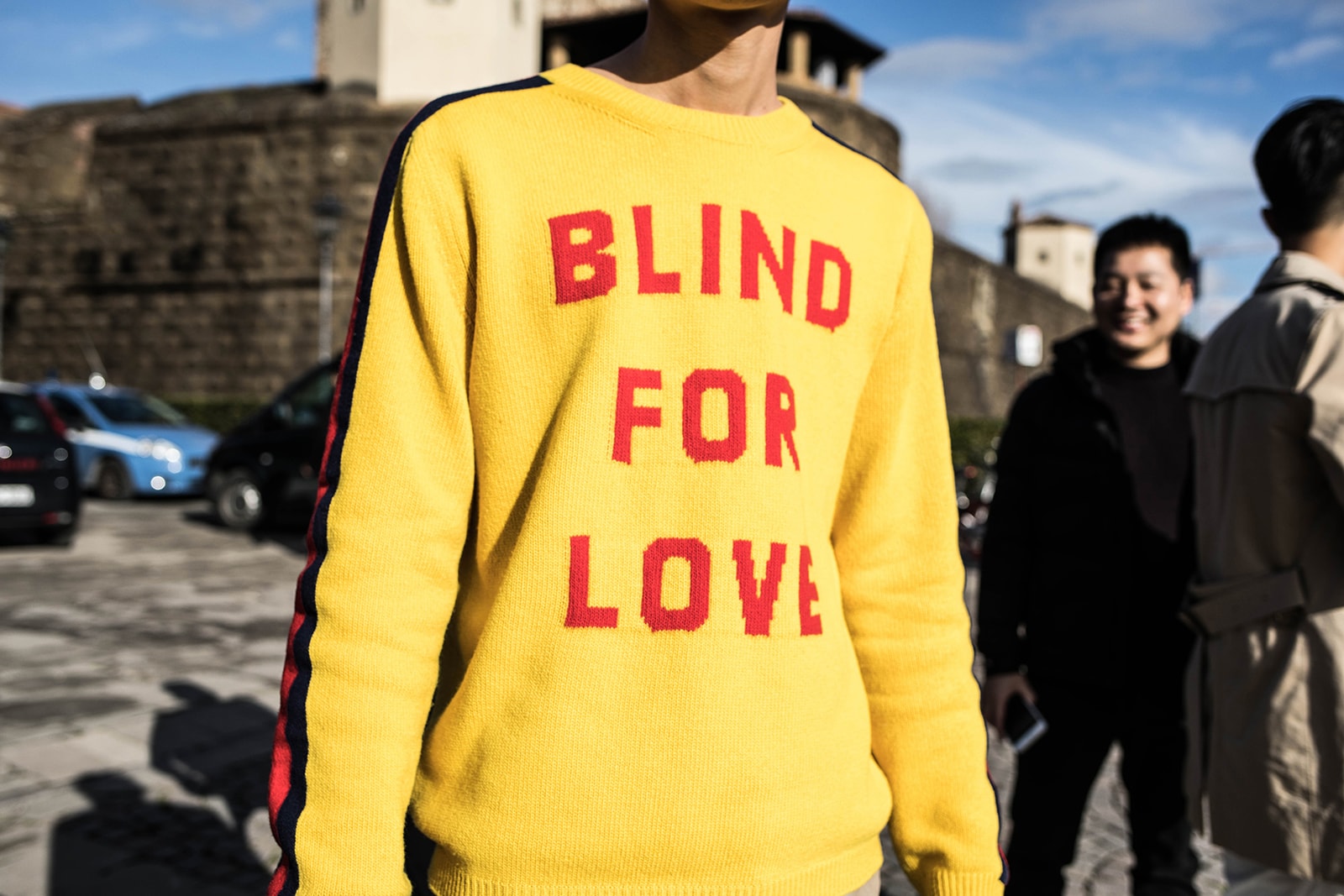 3 of 3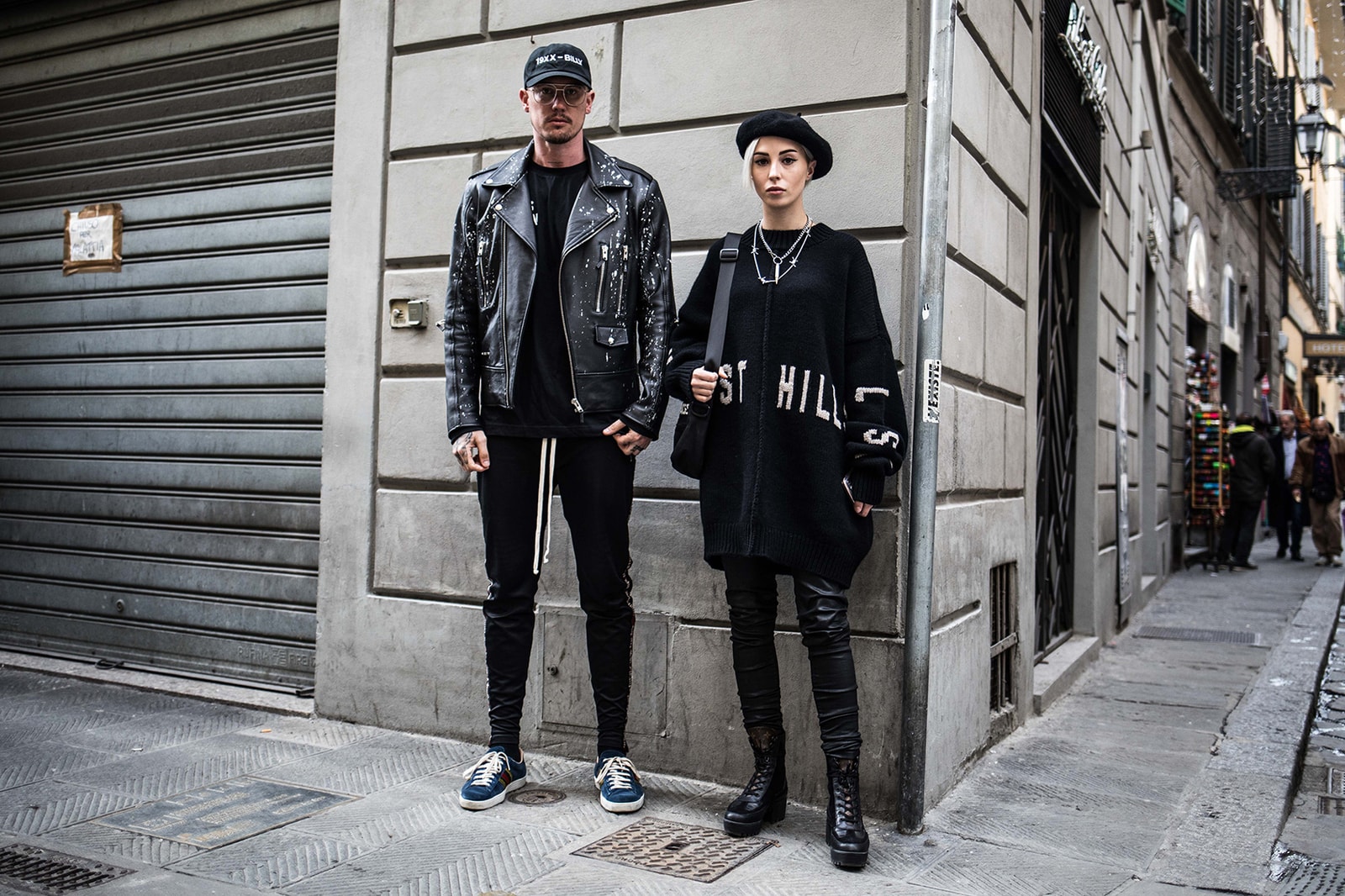 Surprisingly, logo hoodies made a modest cameo, seemingly replaced by graphic knitwear. Are the former officially last season's news? Too early to tell really, but we'll see in the coming weeks if their presence continues to decline on the streets.
Oversized Blazers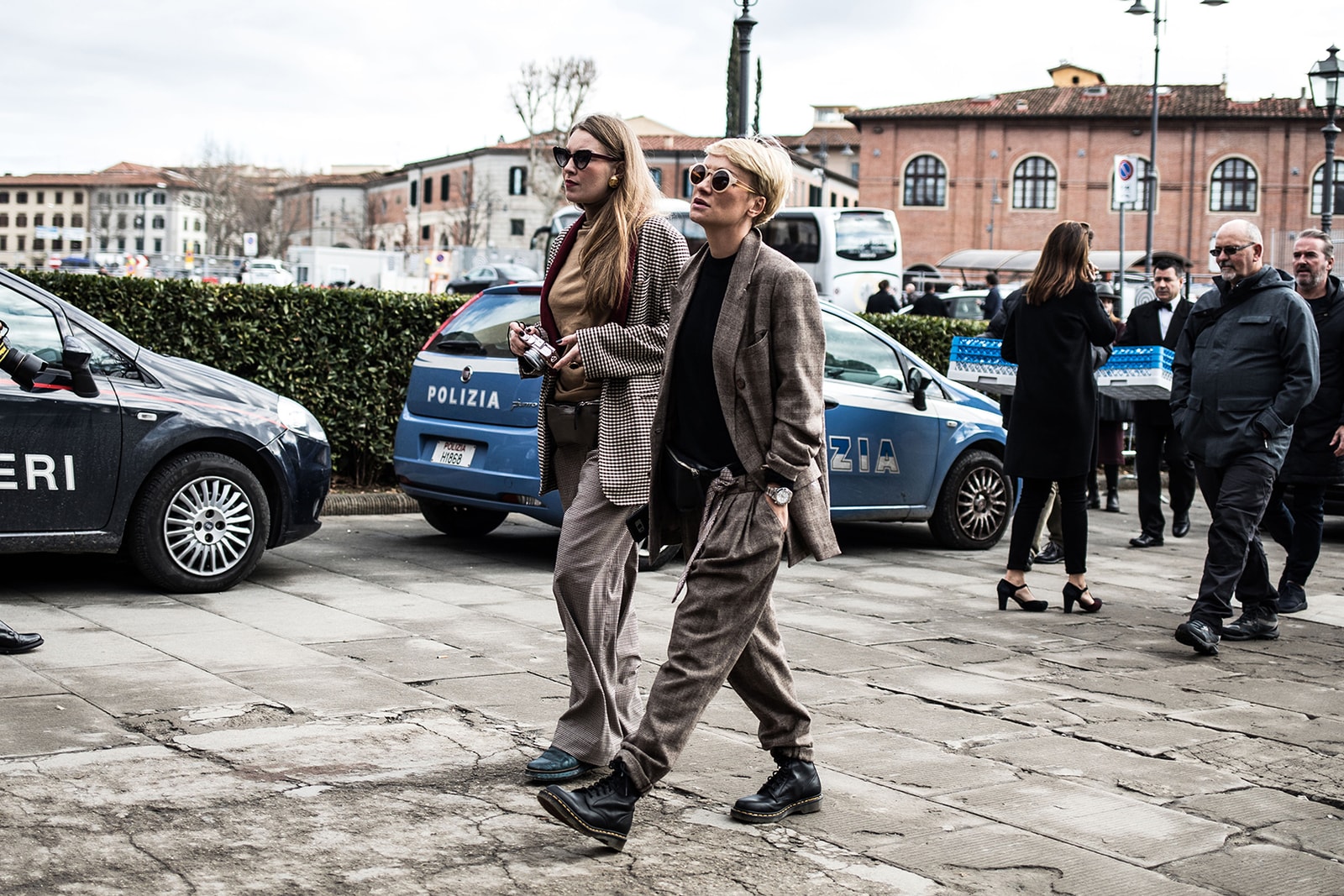 Nothing beats a bespoke fitted blazer, but because oversized silhouettes are still a strong force across the fashion landscape, many of the formal jackets came ill-fitted, long and bulky a la Demna Gvasalia.
Clunky Sneakers
1 of 2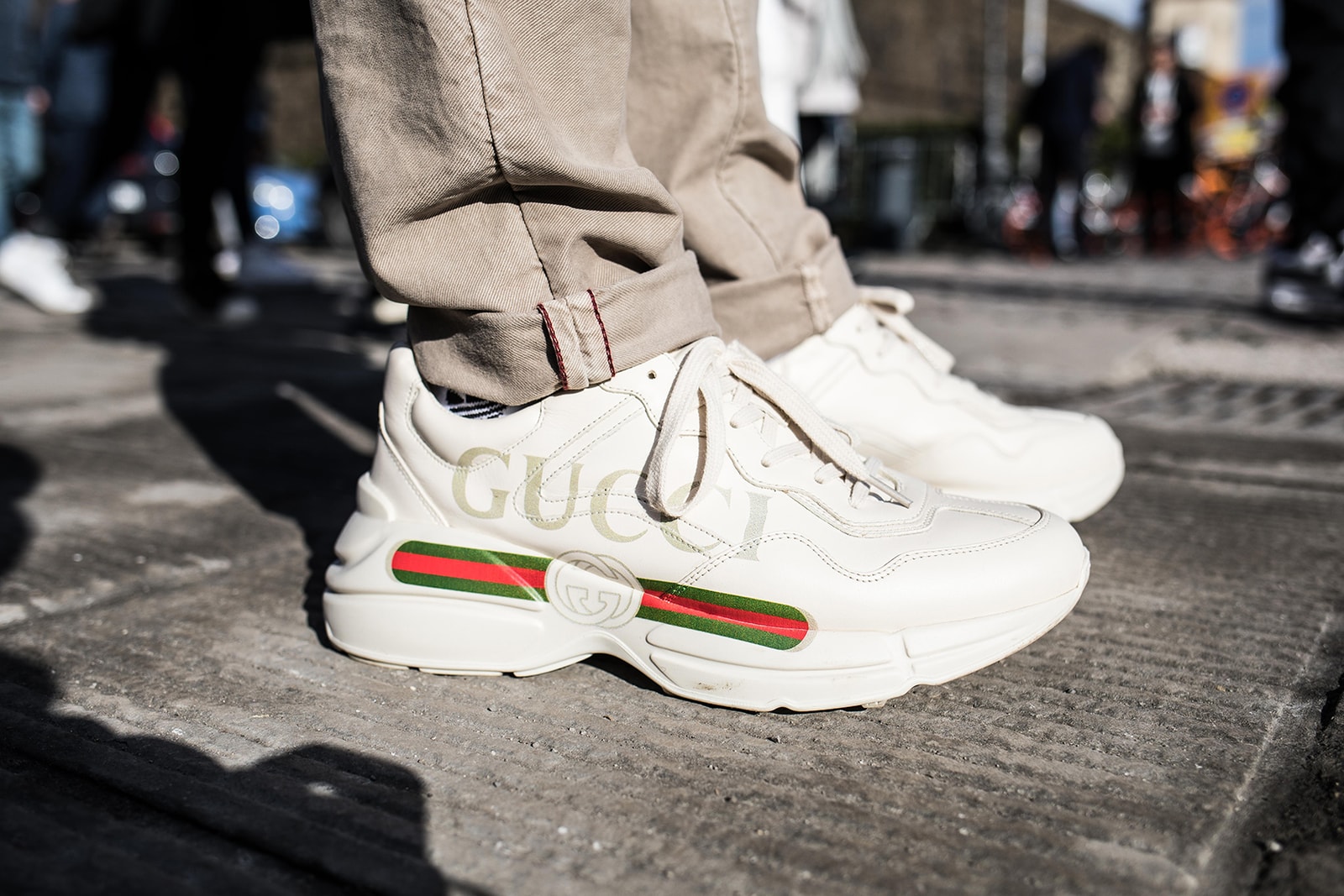 2 of 2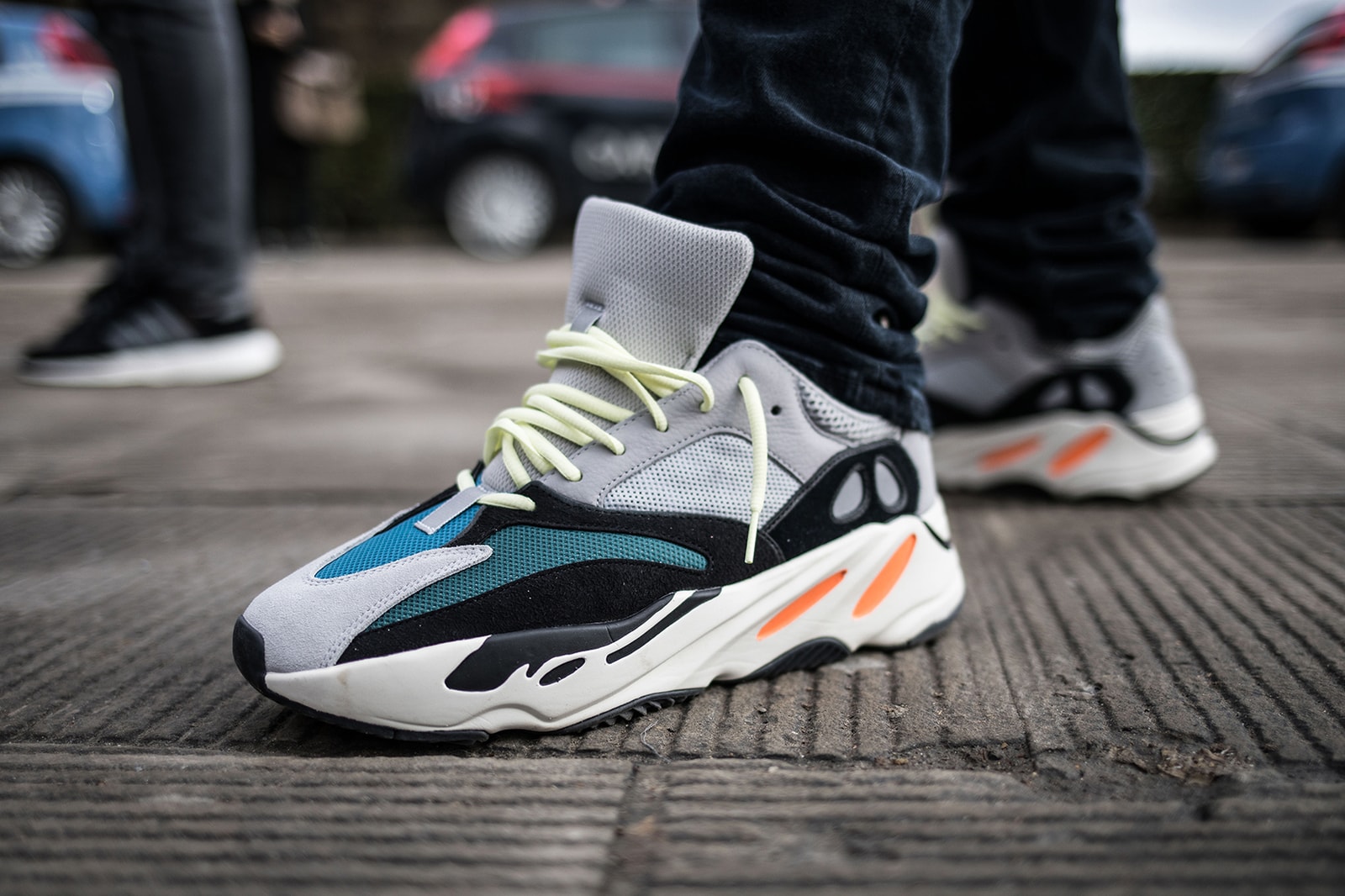 No shocker here. For every brogue and loafer came a barrage of sneakers, particularly those of the clunky sole variety. Despite the formal trappings associated with Pitti, even #menswear aficionados can't deny the omnipresent allure of sporty, dad-inspired footwear.
Be sure to follow Fashion Week Fall/Winter 2018 for the latest sartorial happenings this season.