Dolce & Gabbana Merges Modern and Classic Styling for Fall/Winter 2018
Cinderella suiting mixed with flashy capes.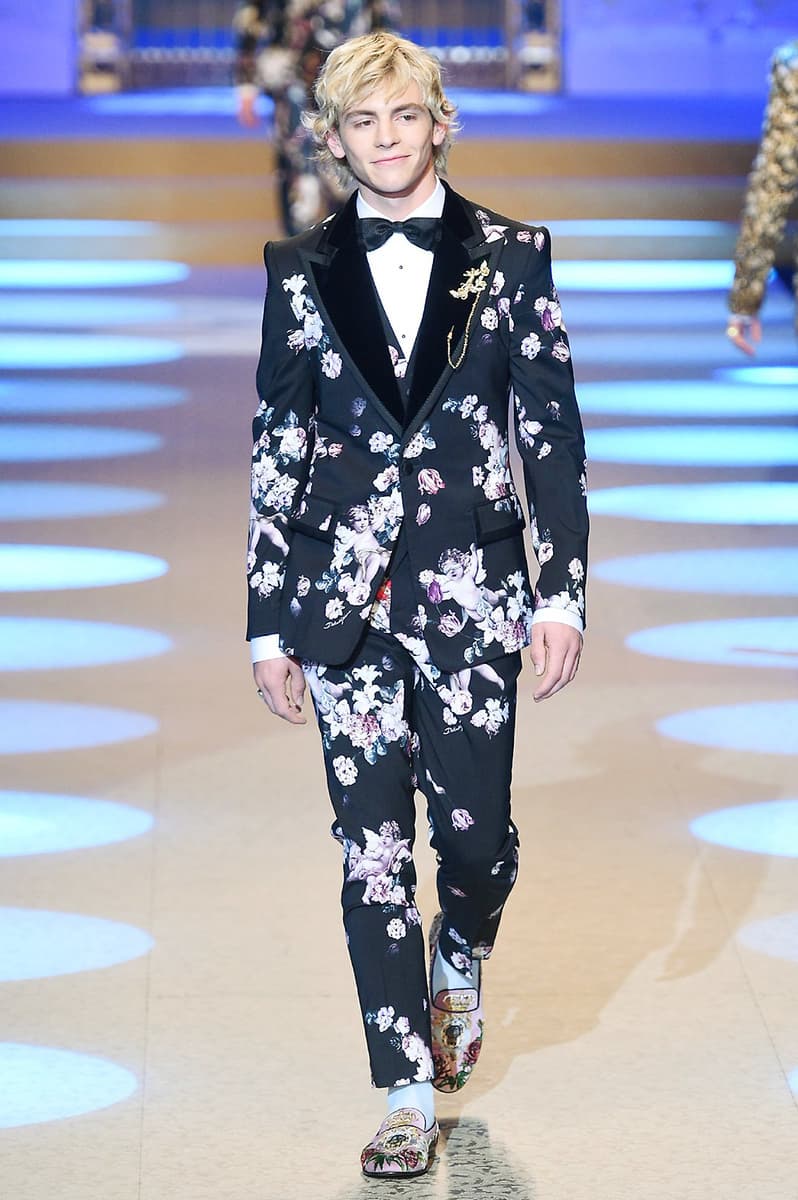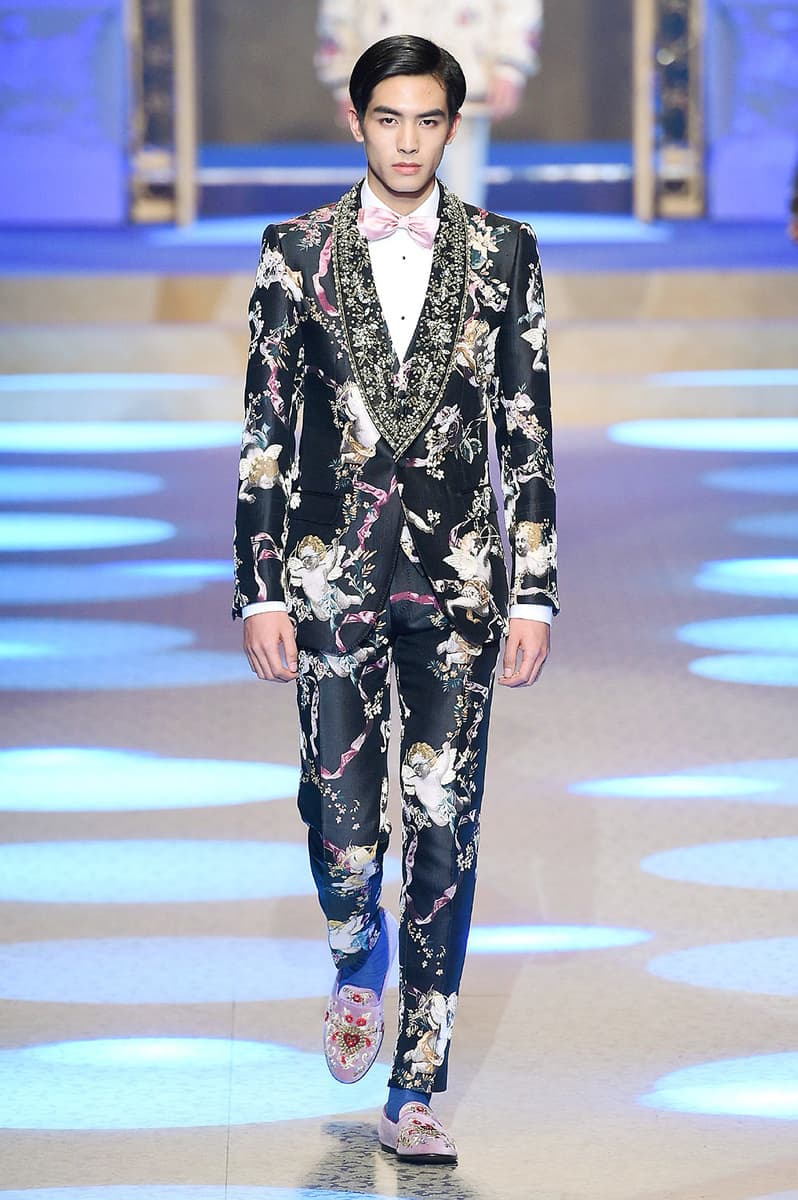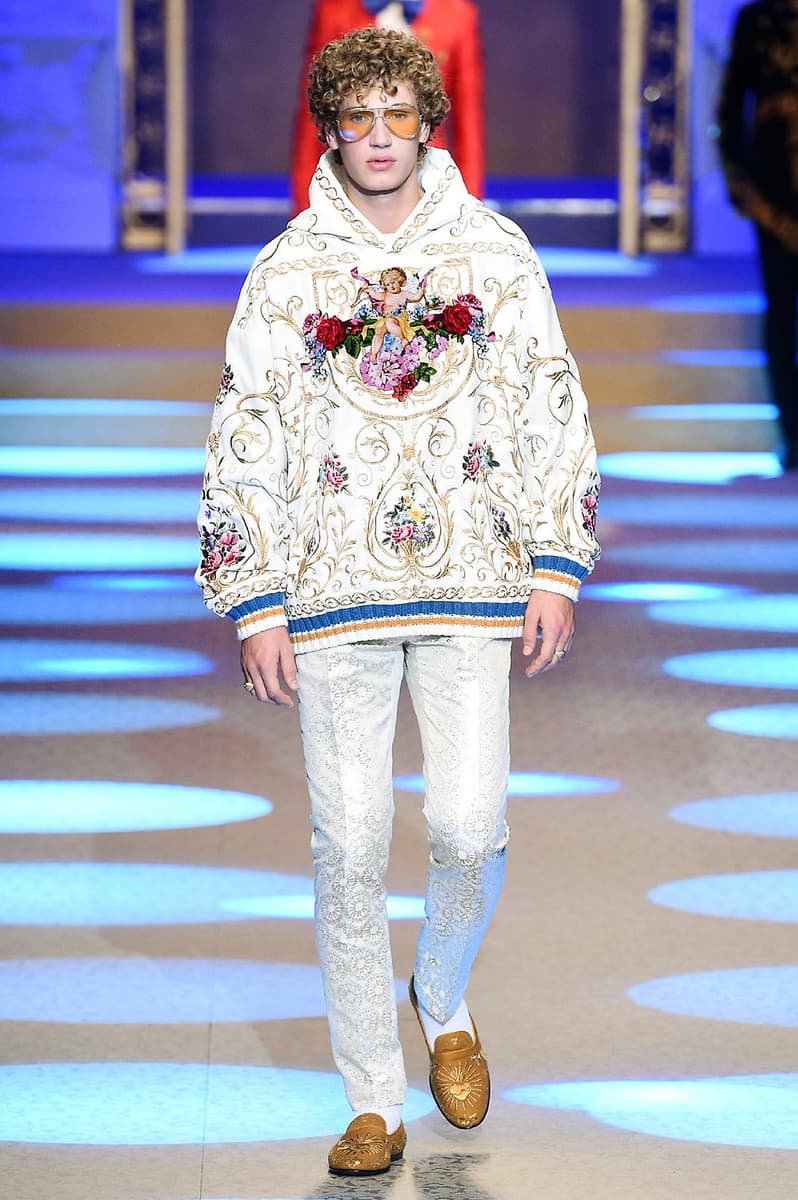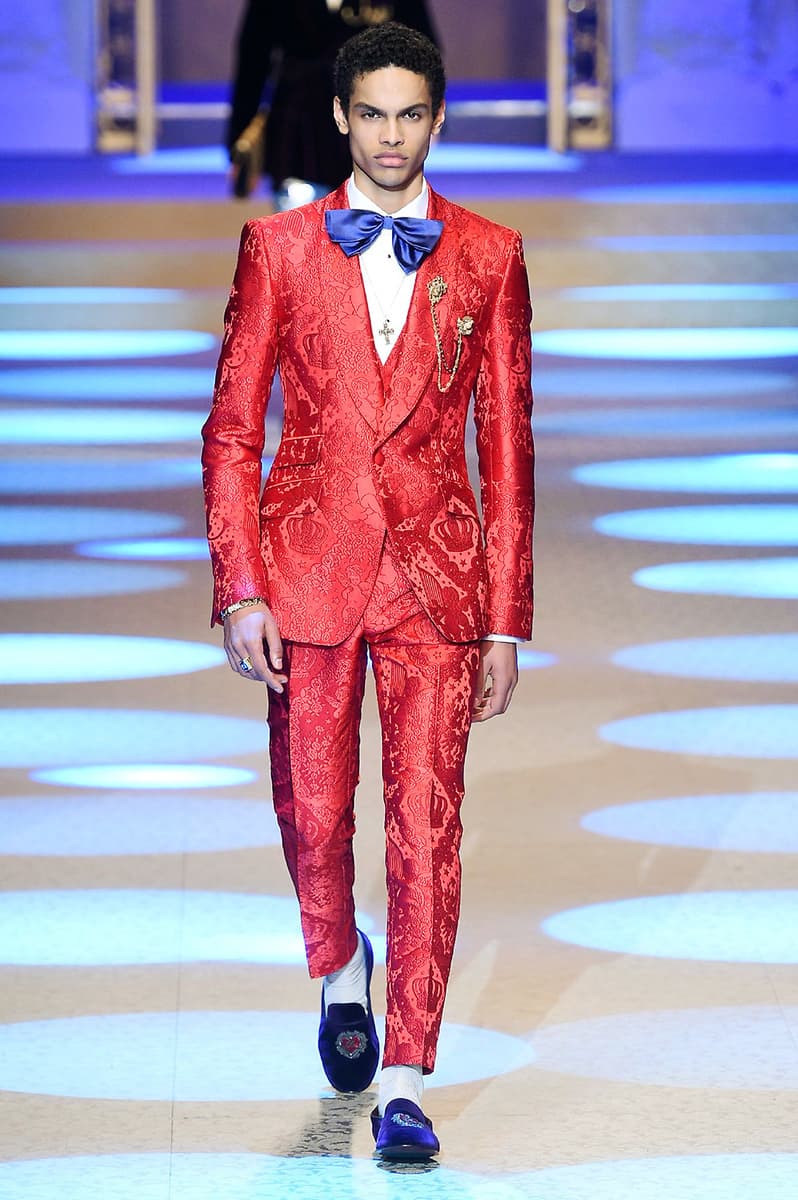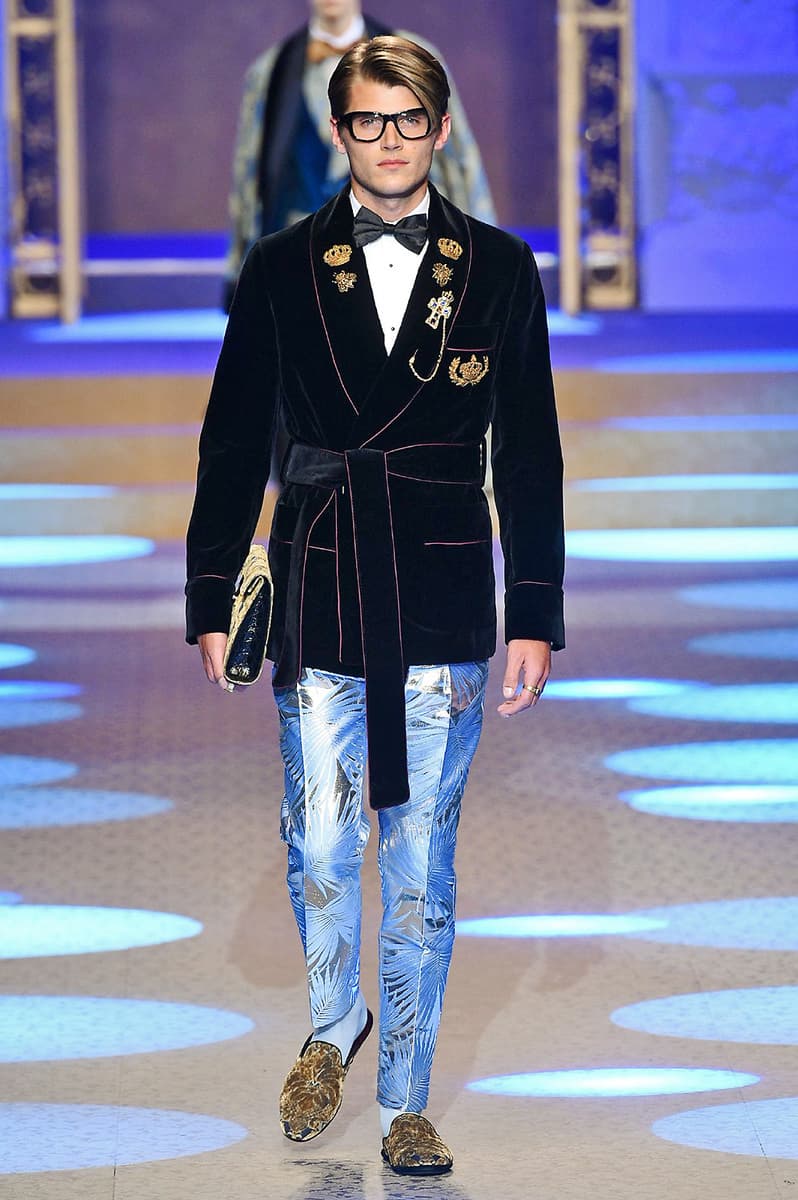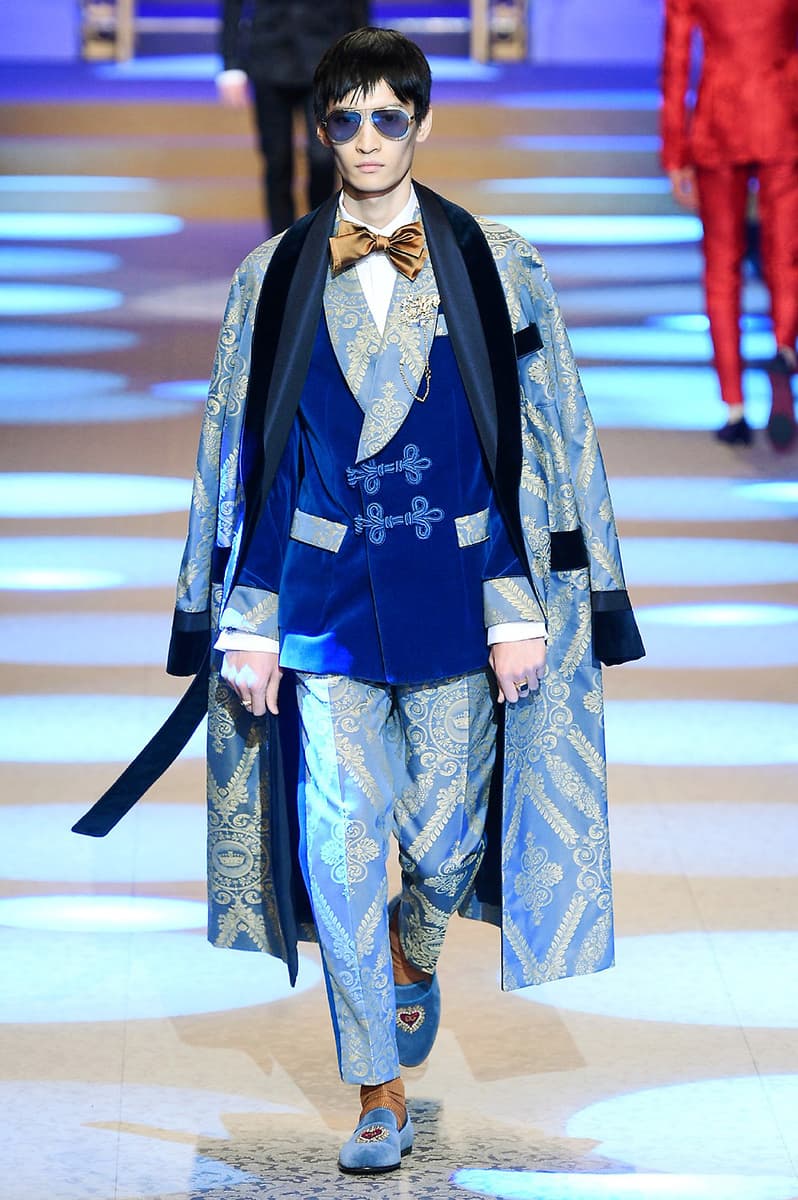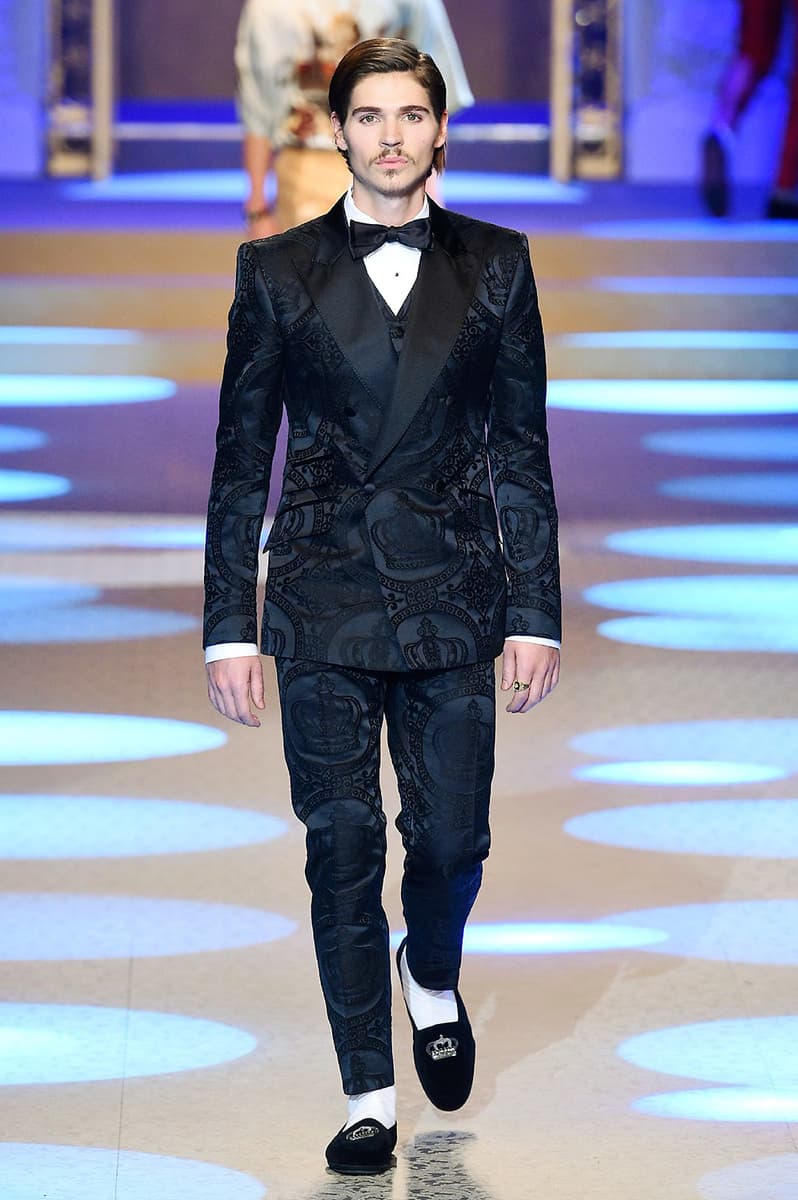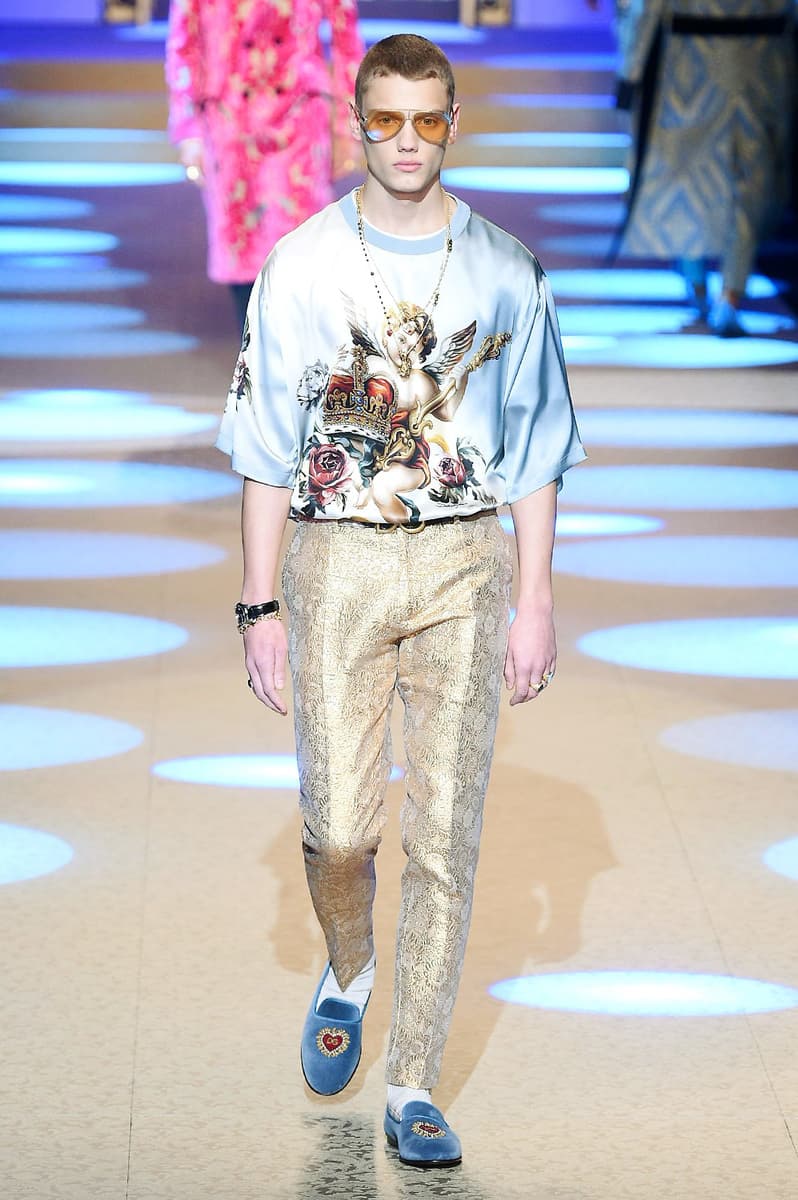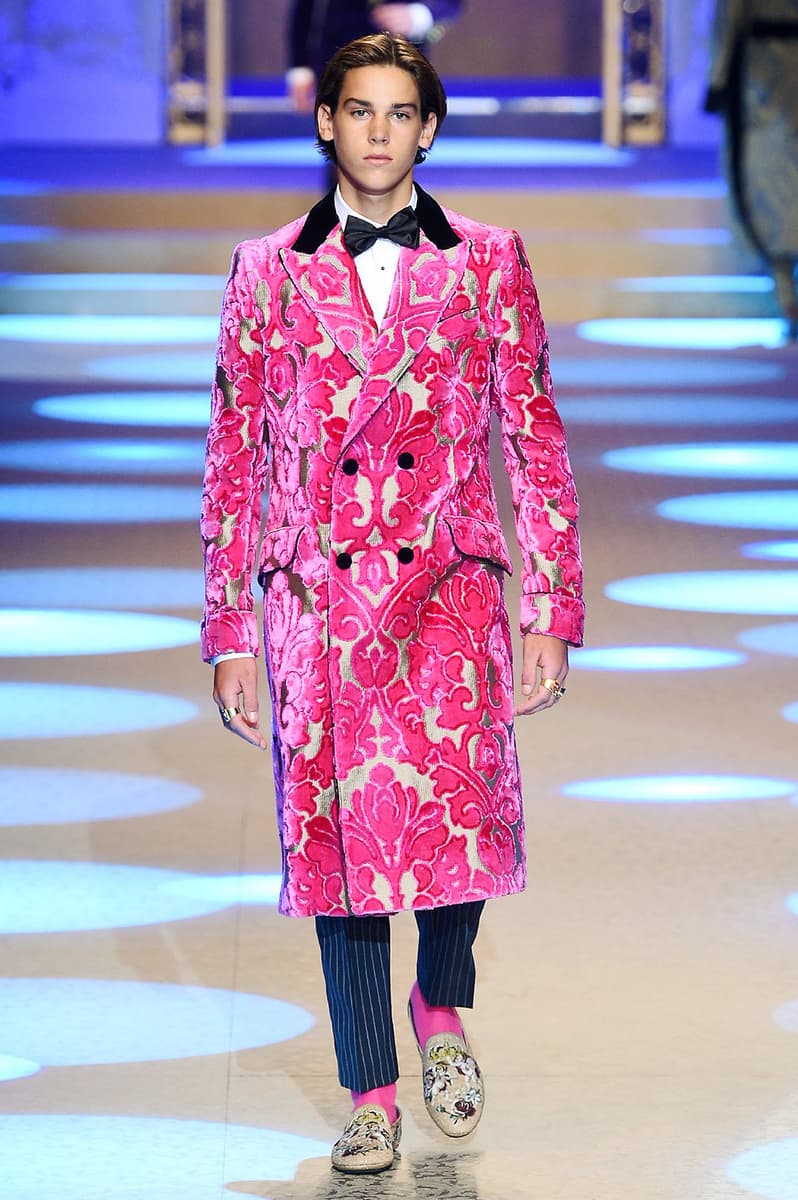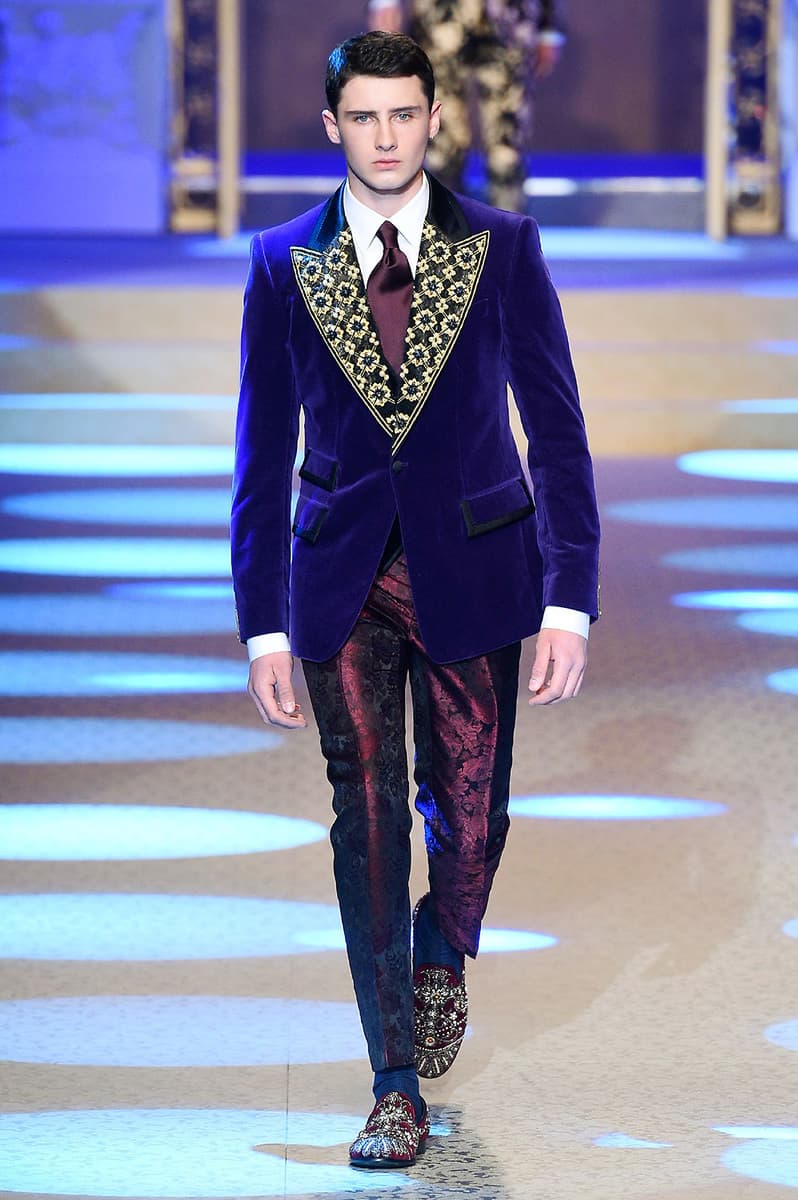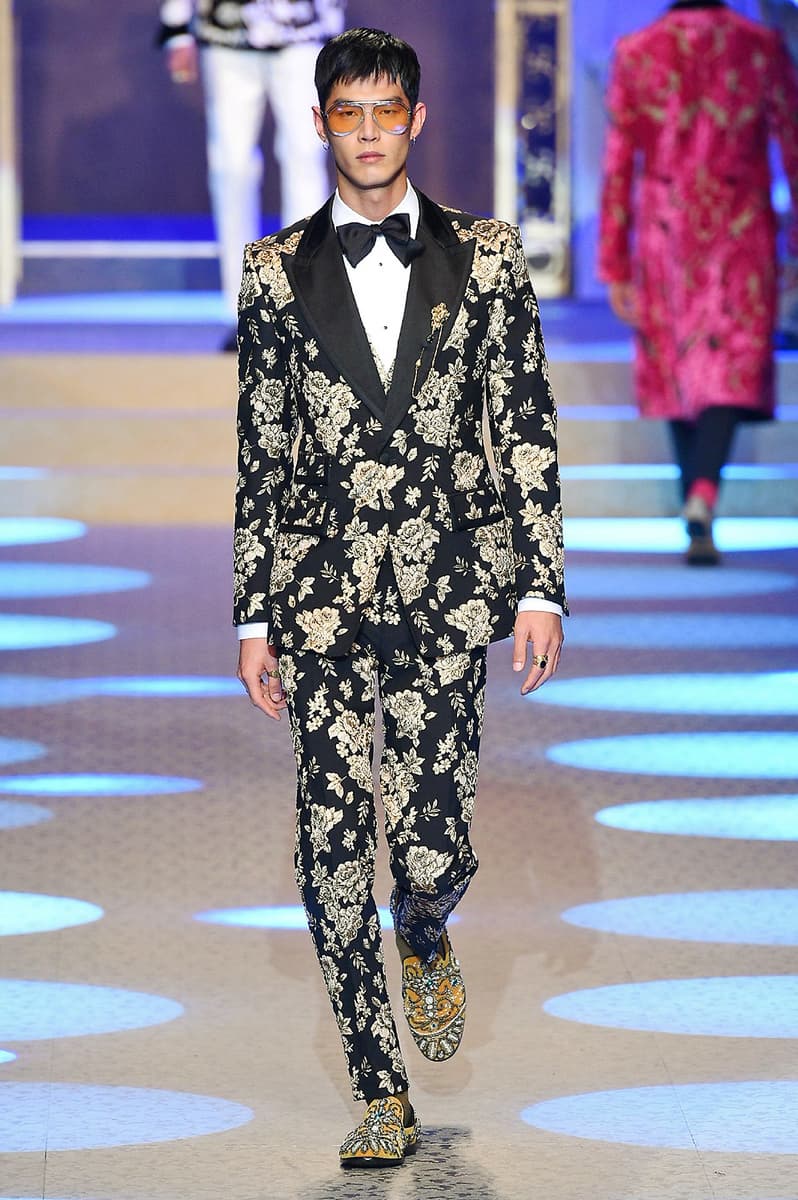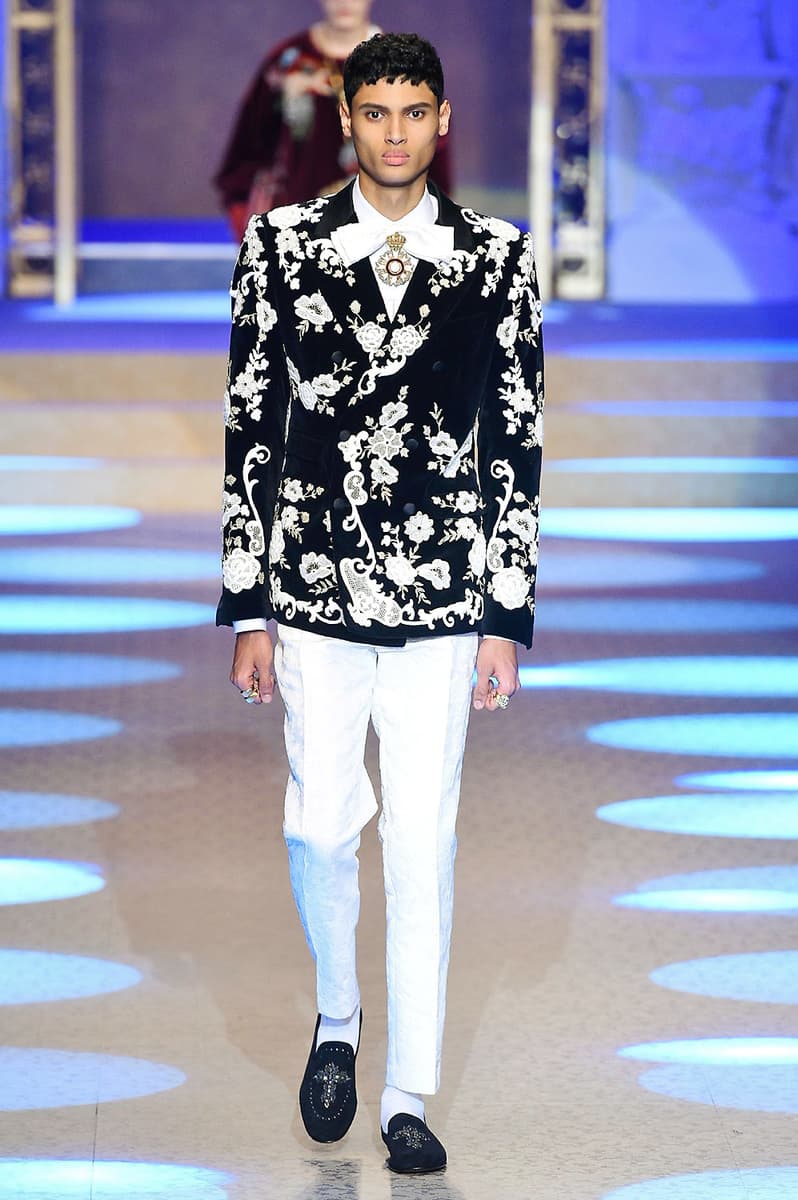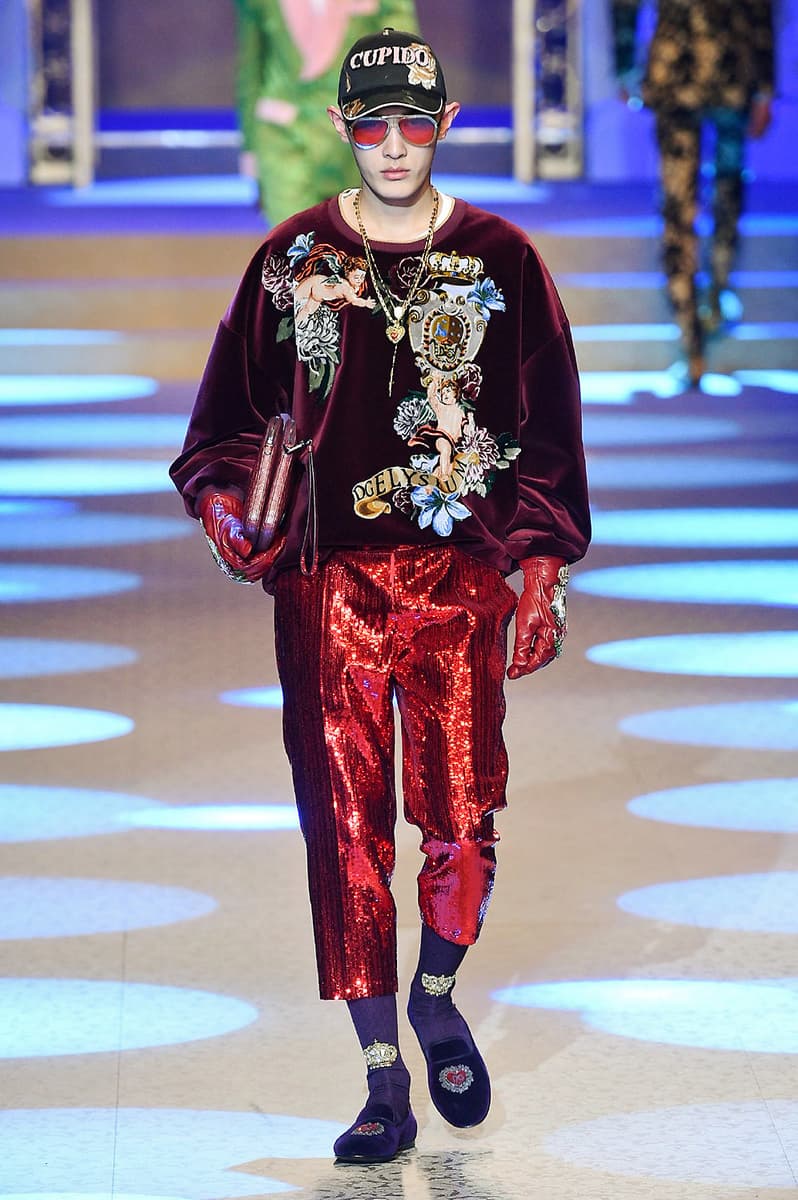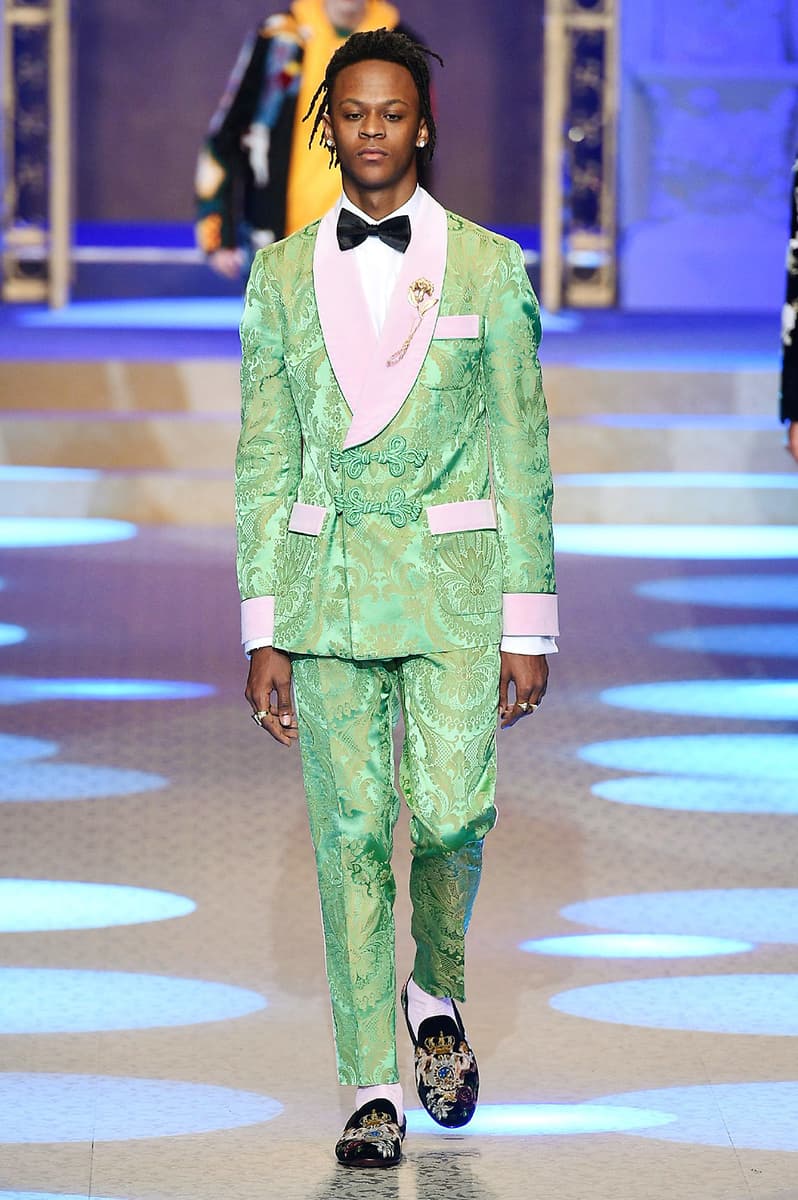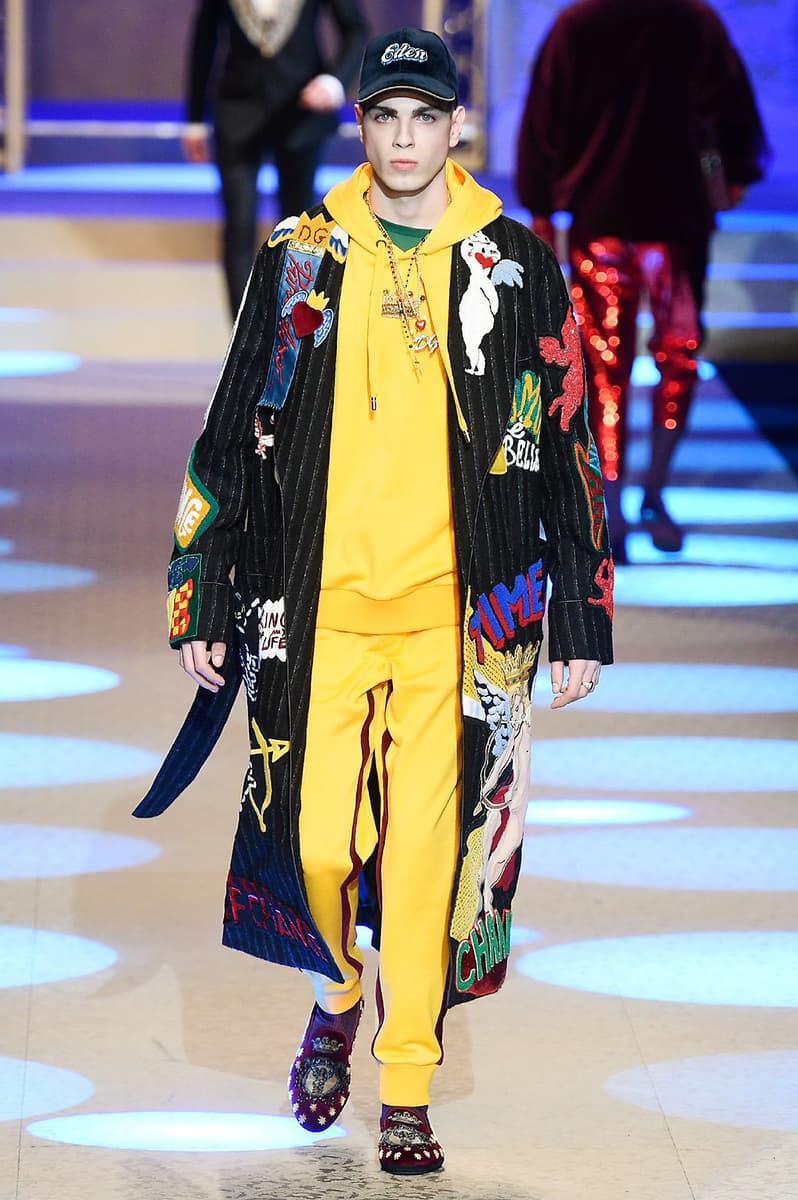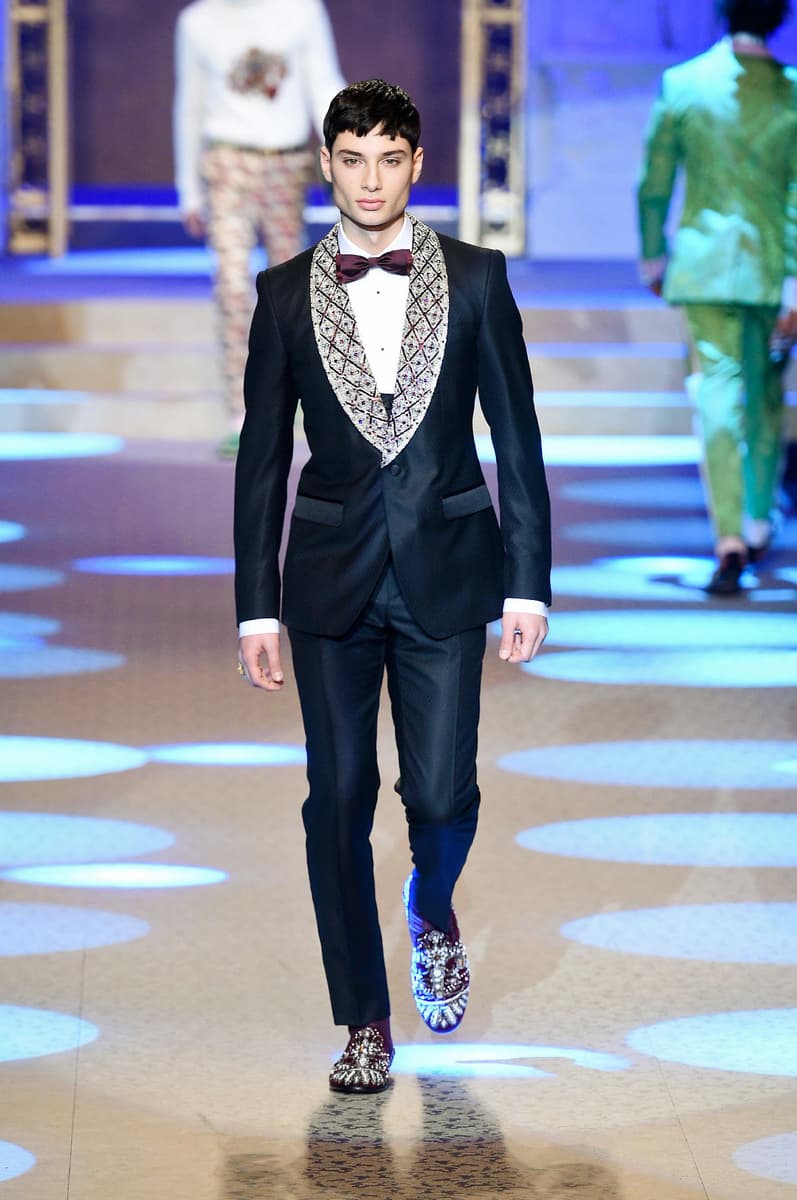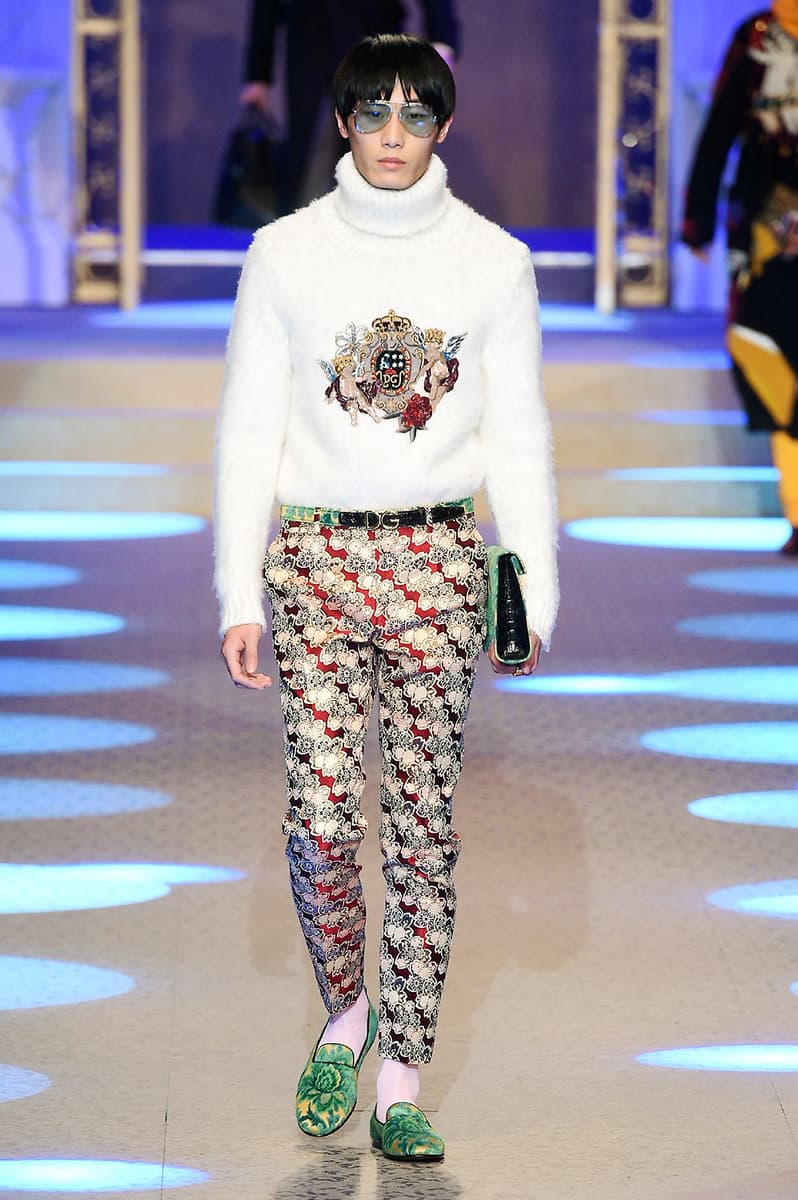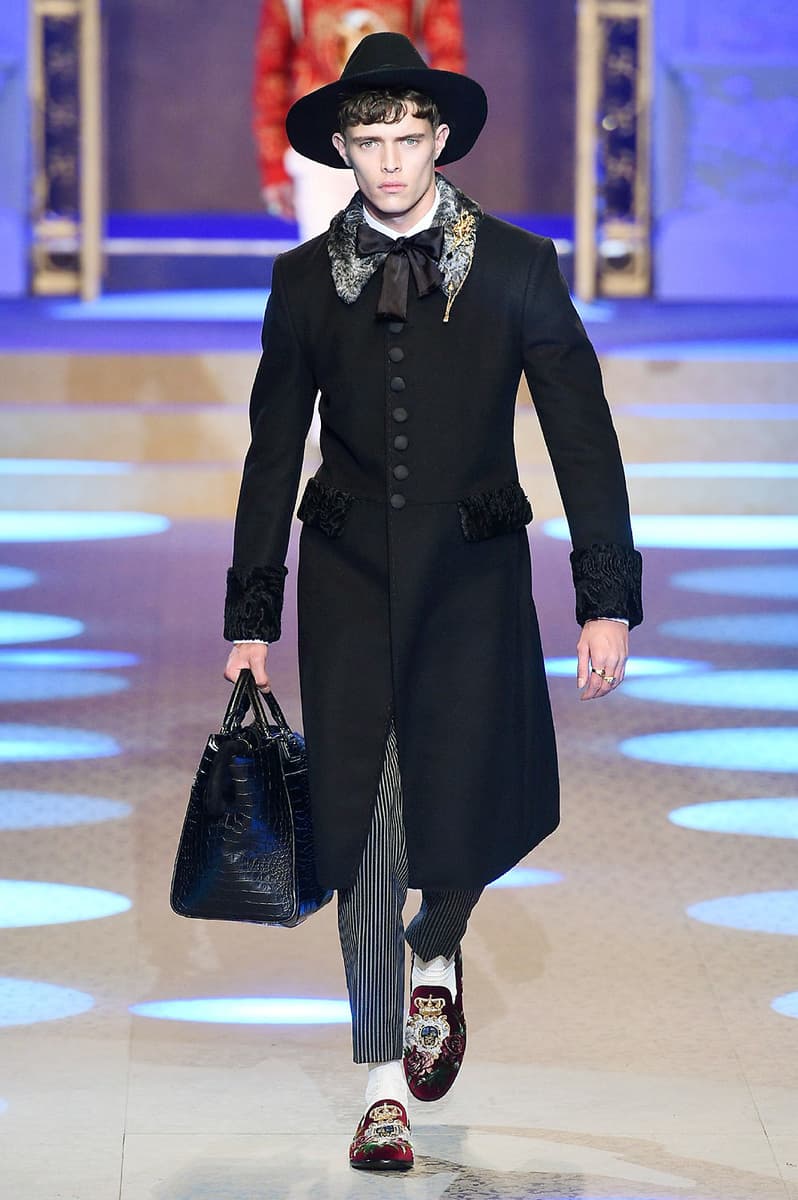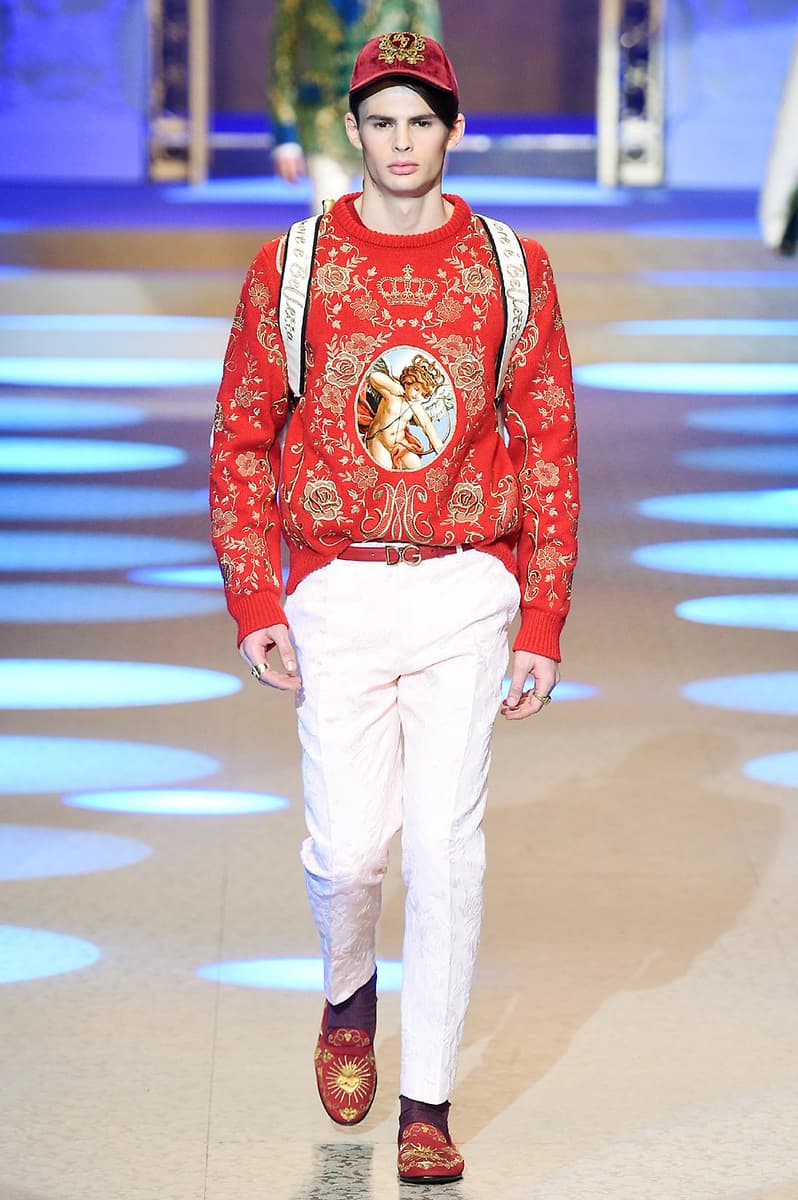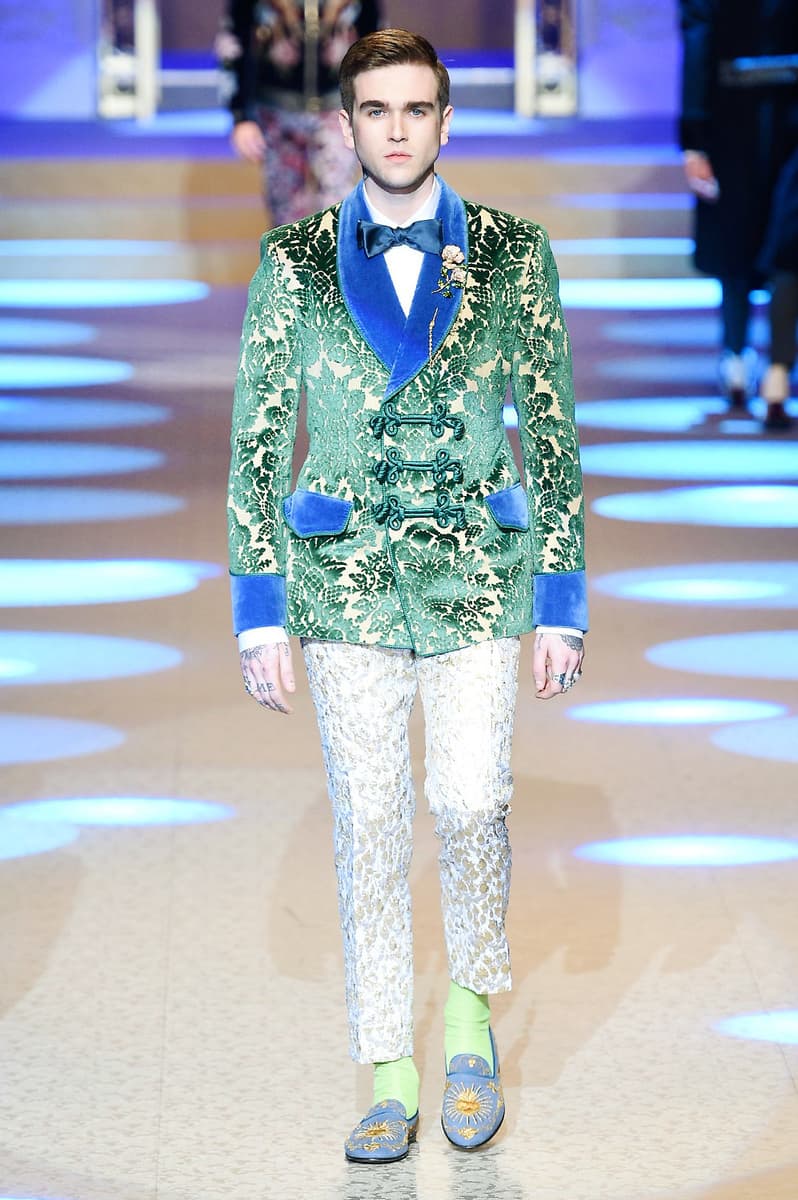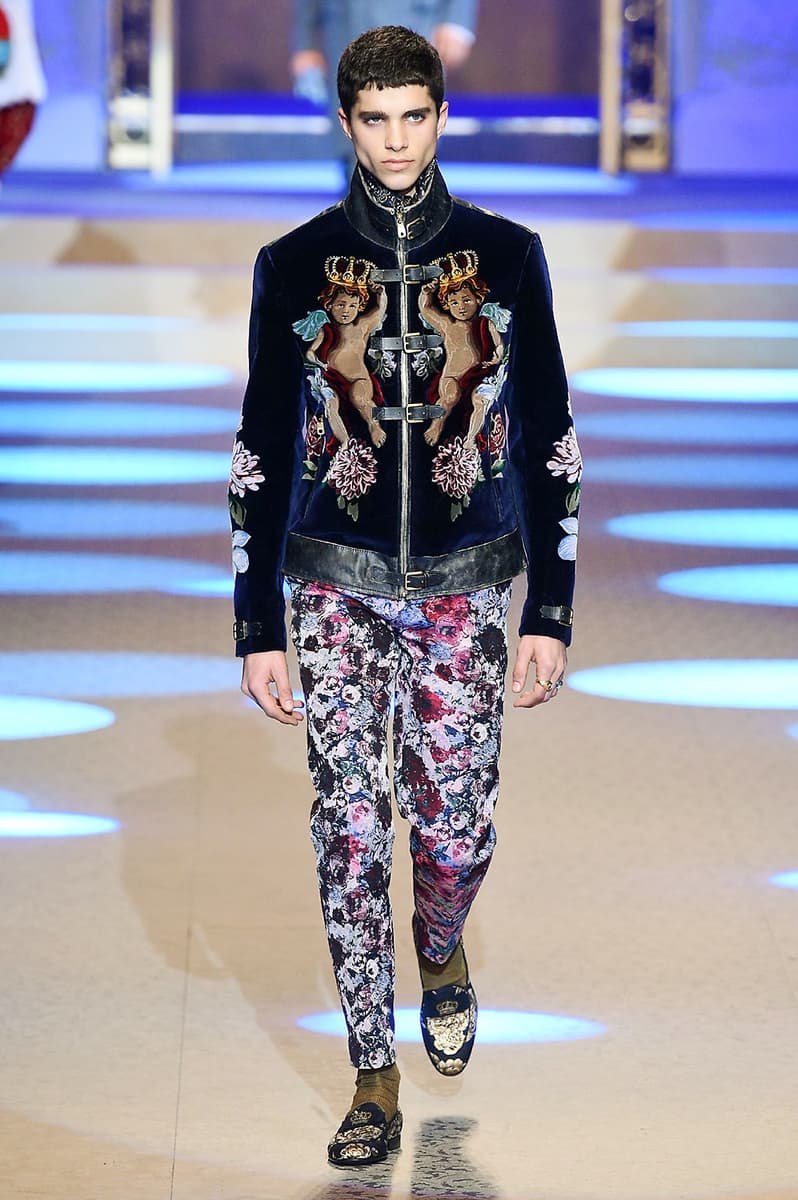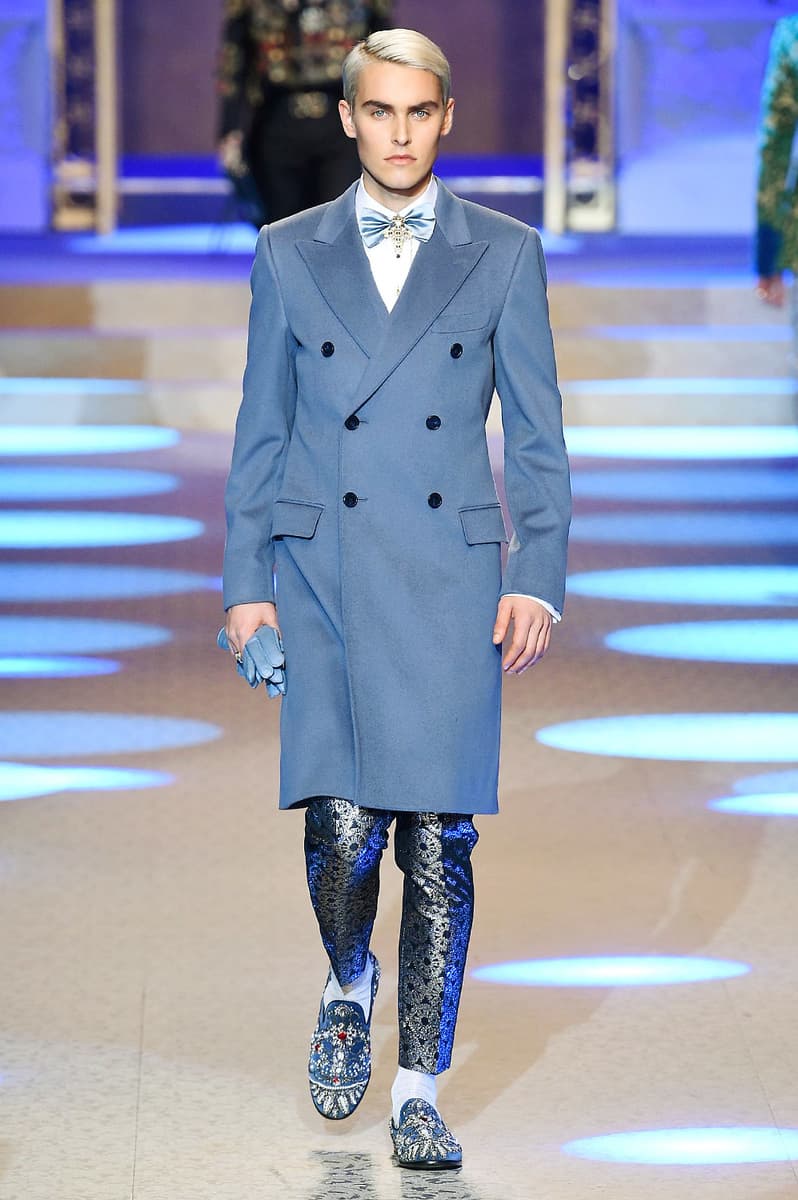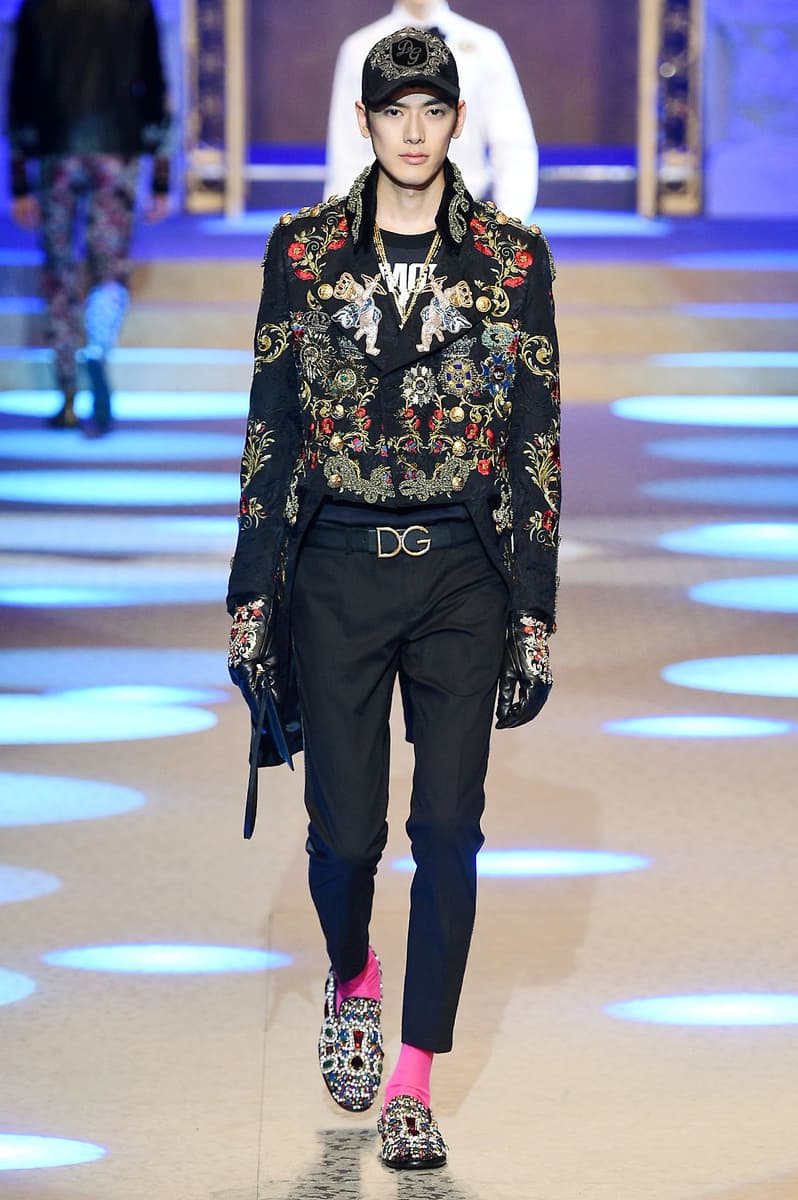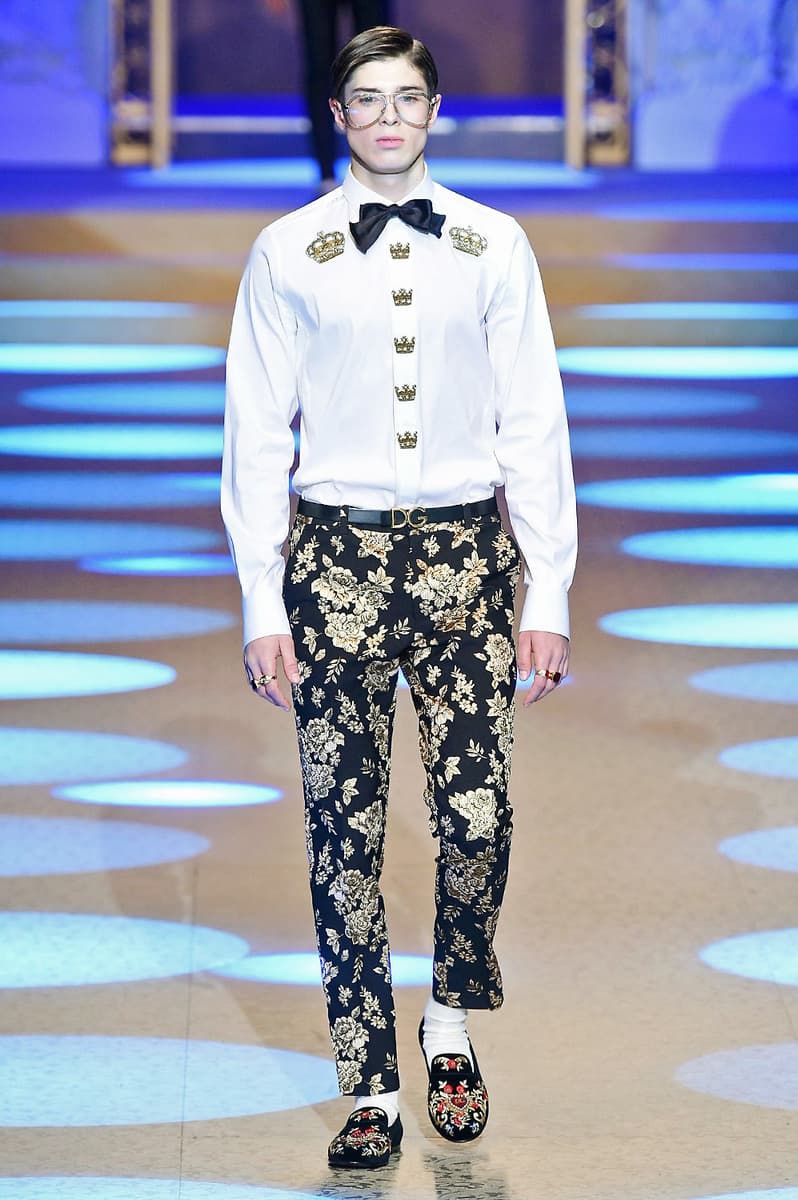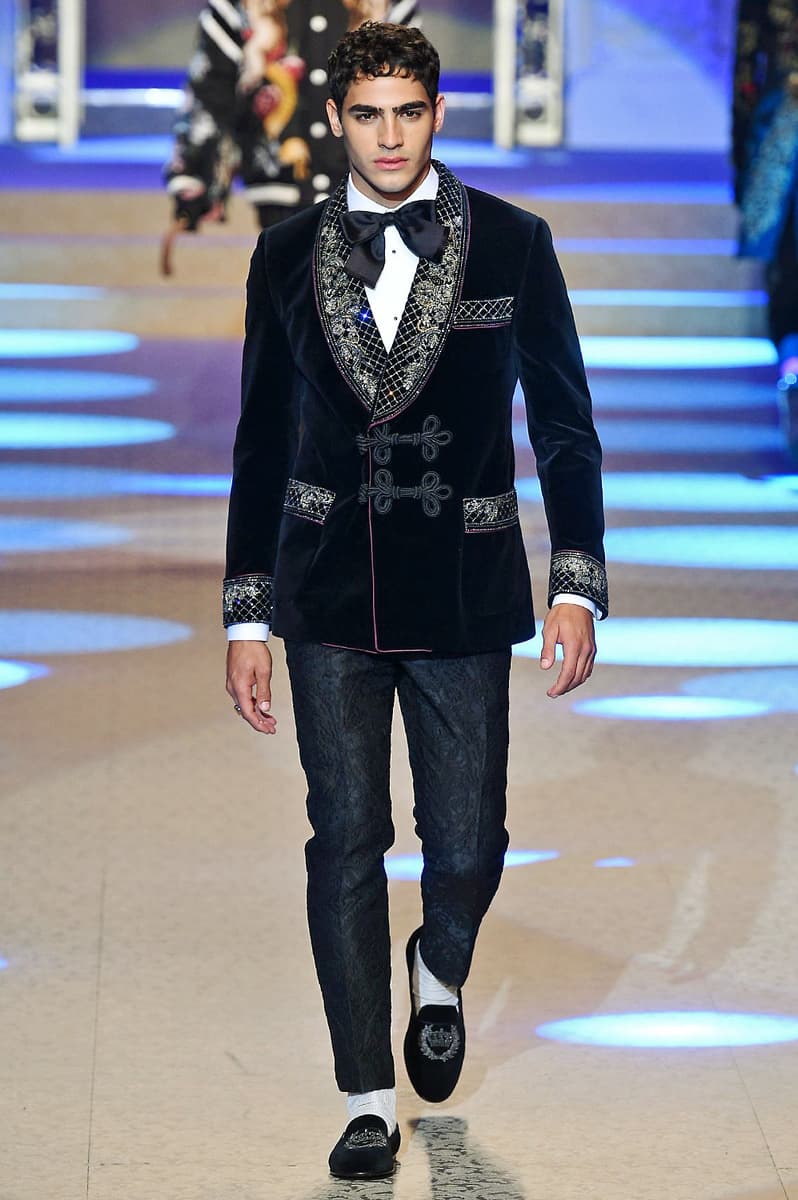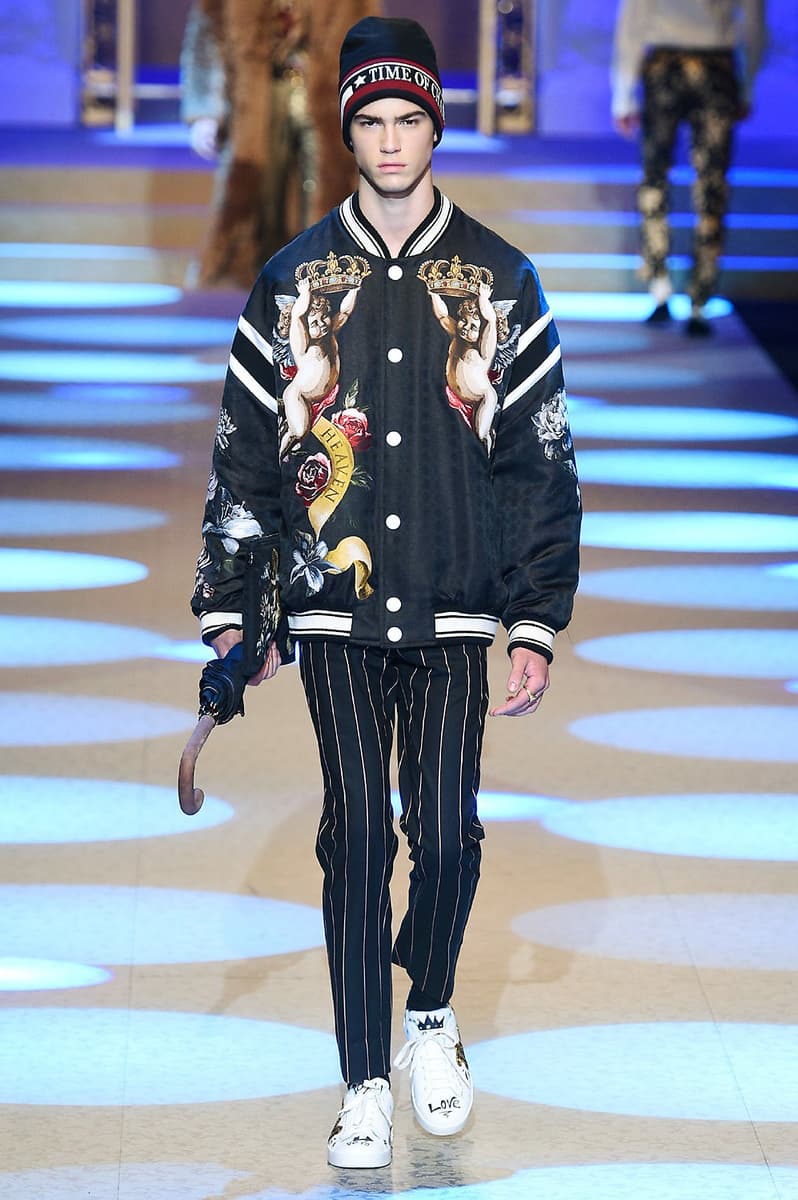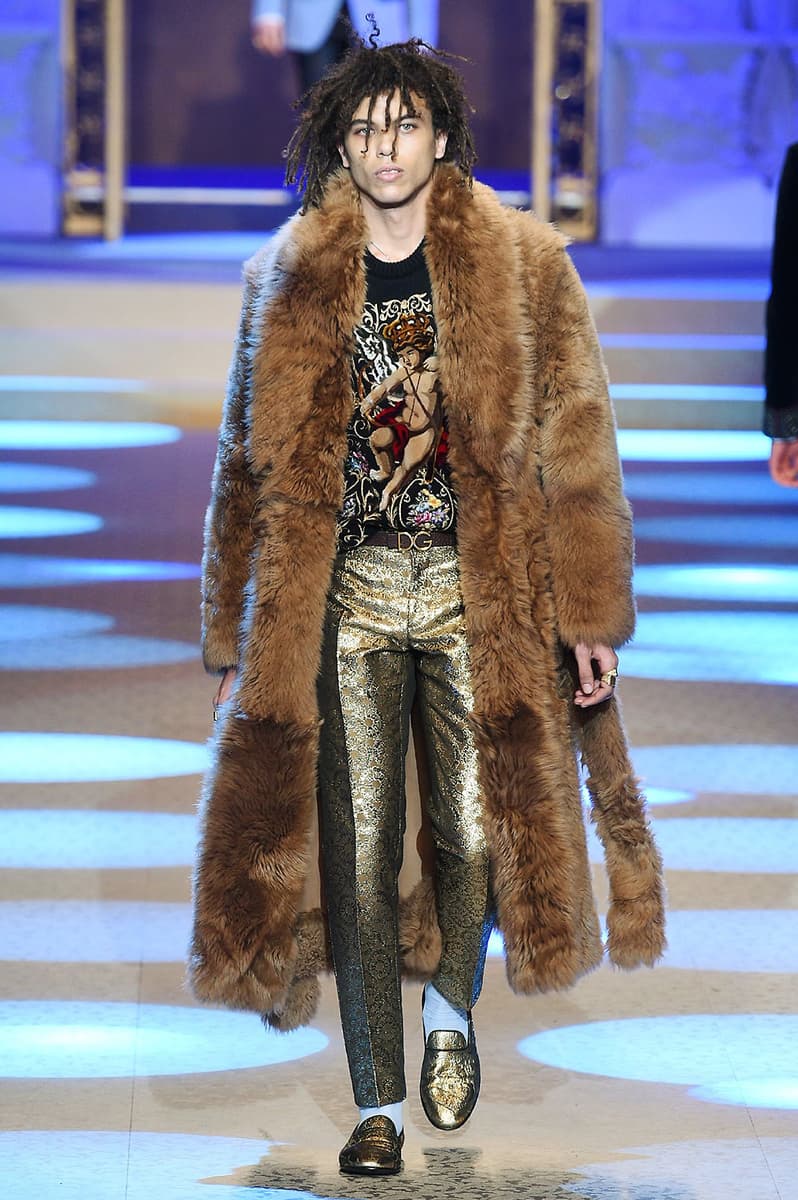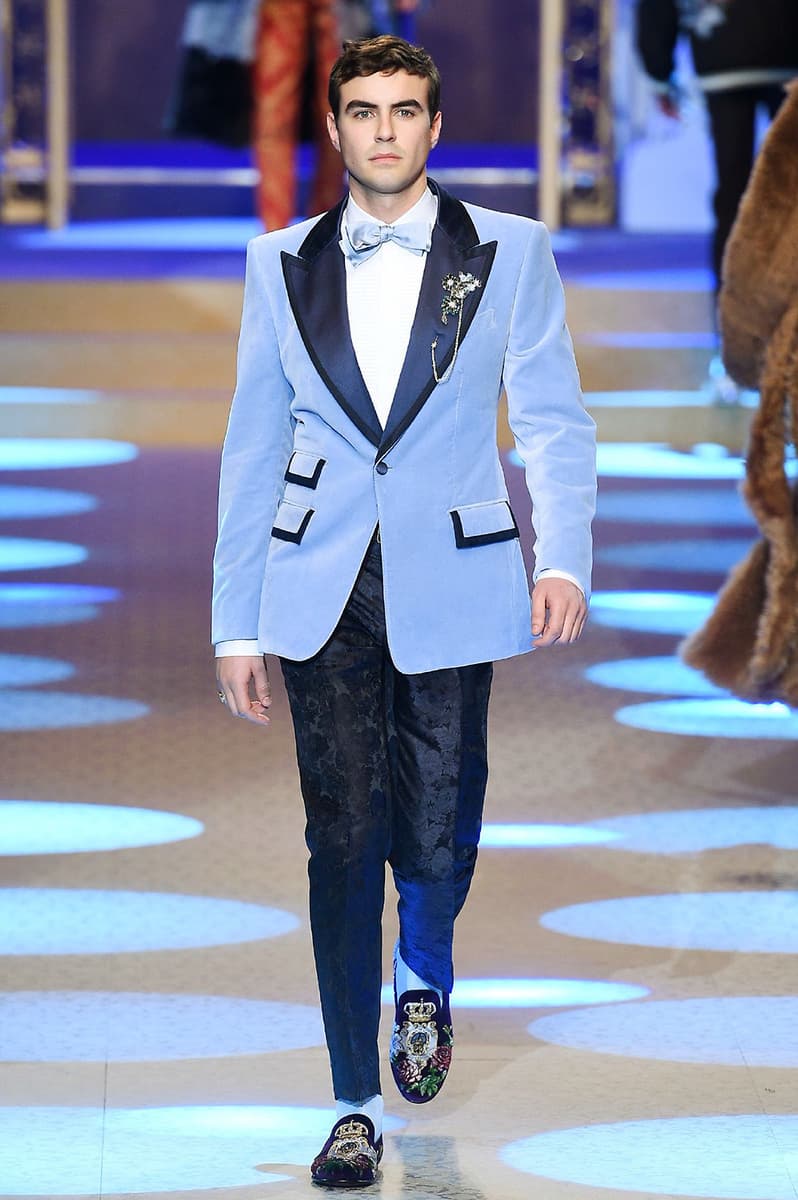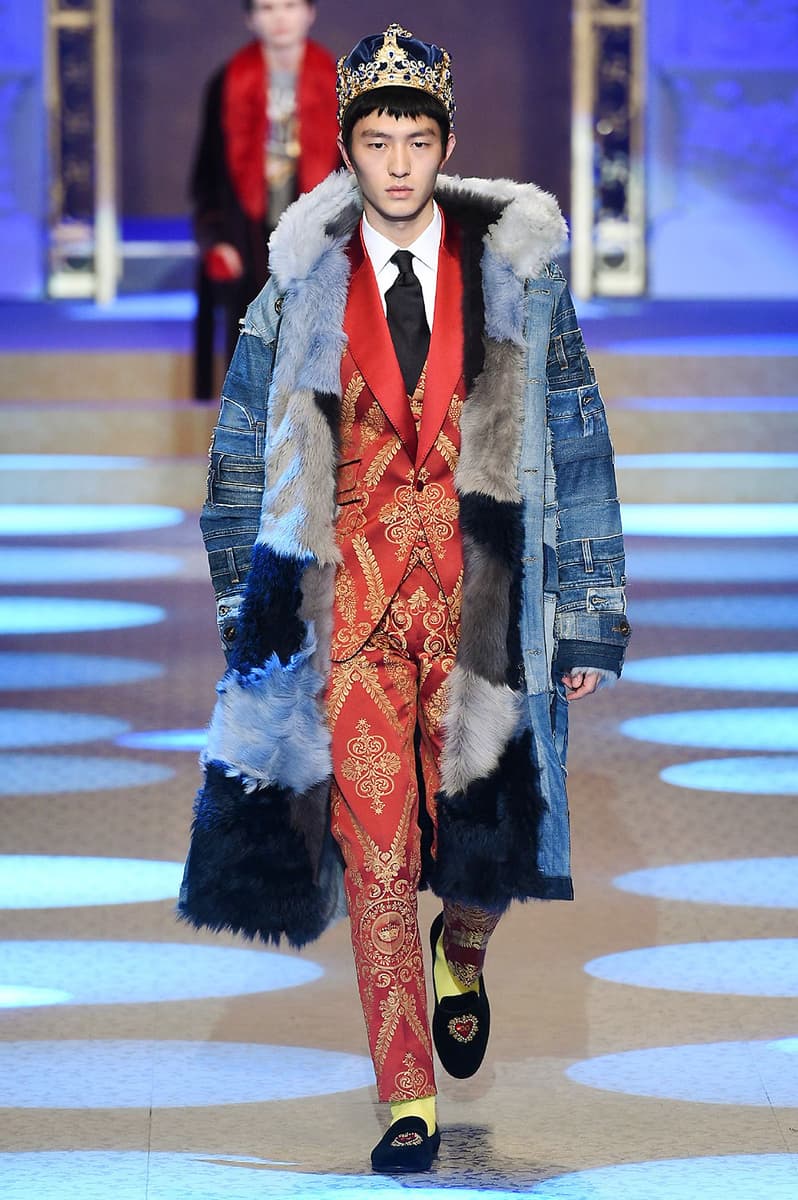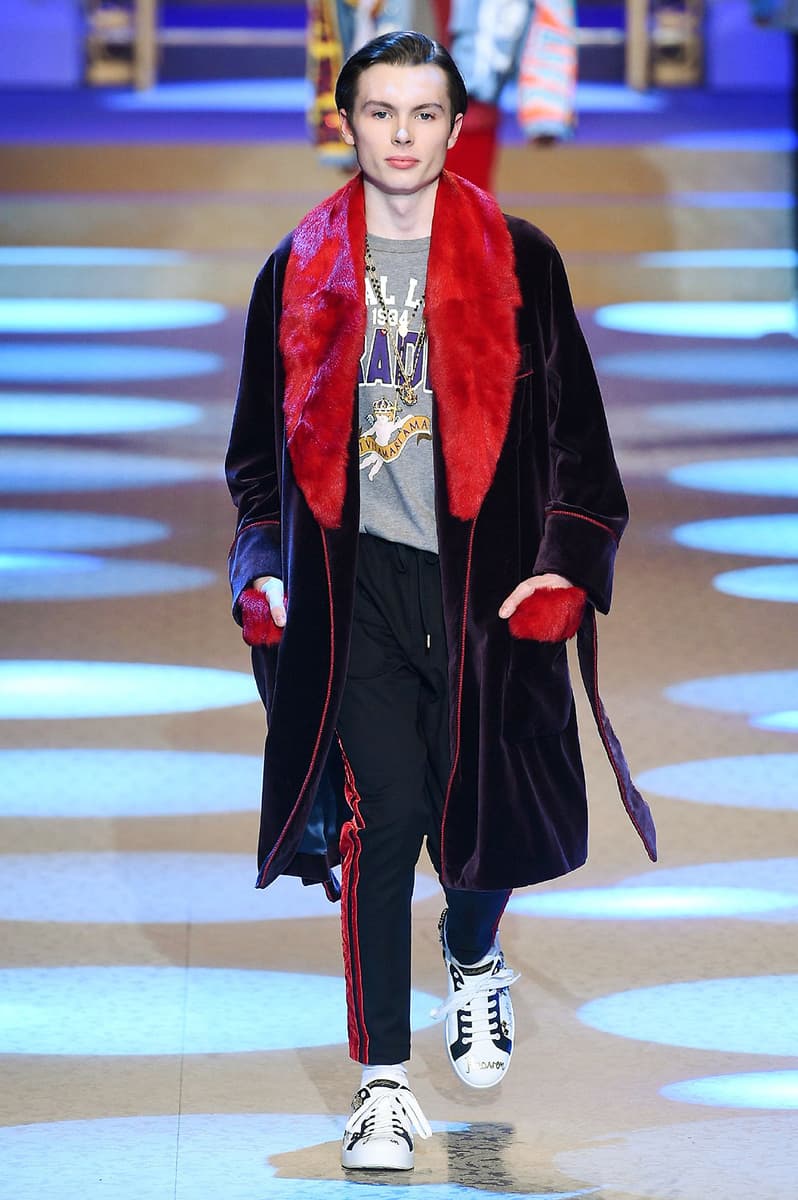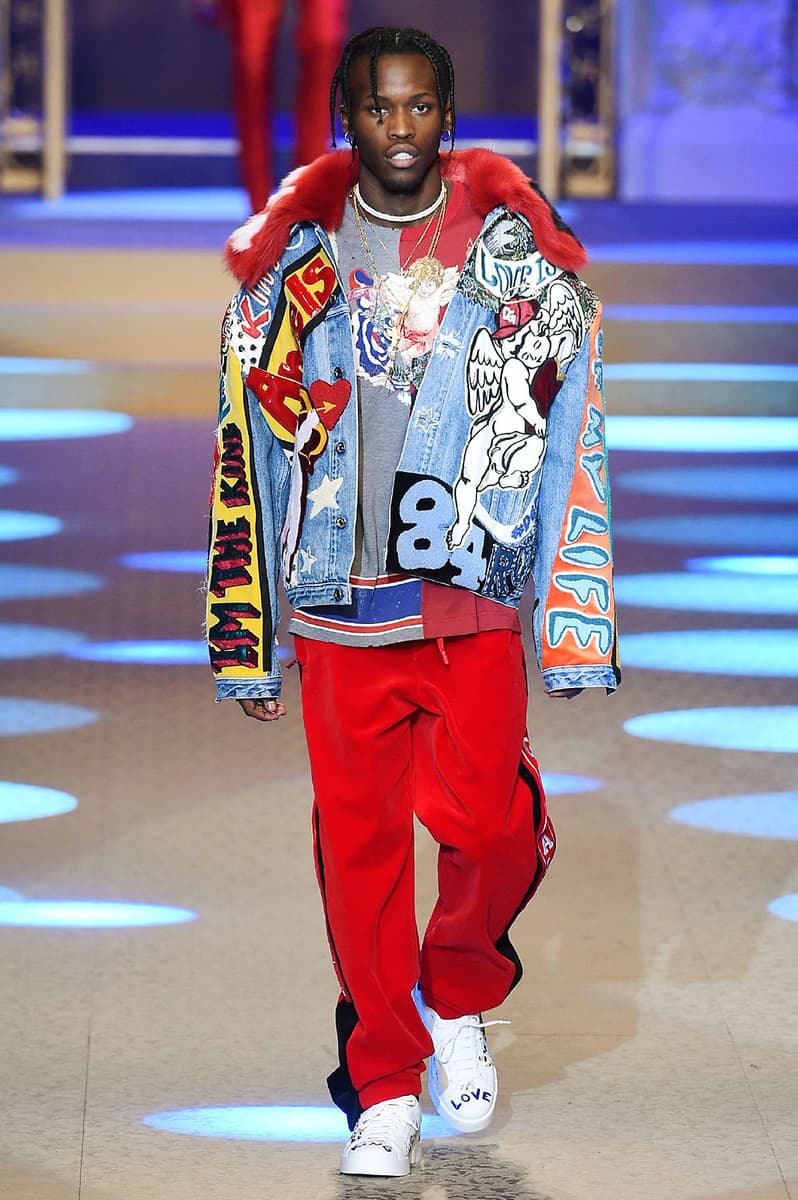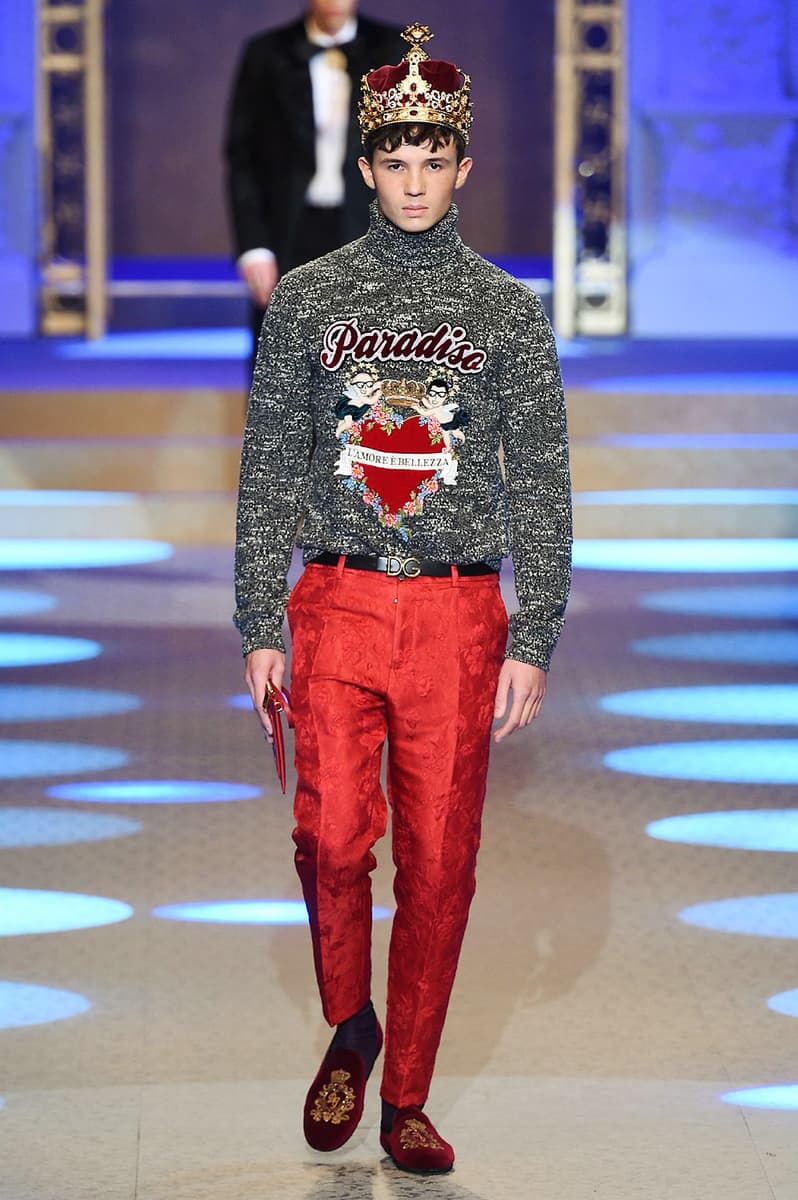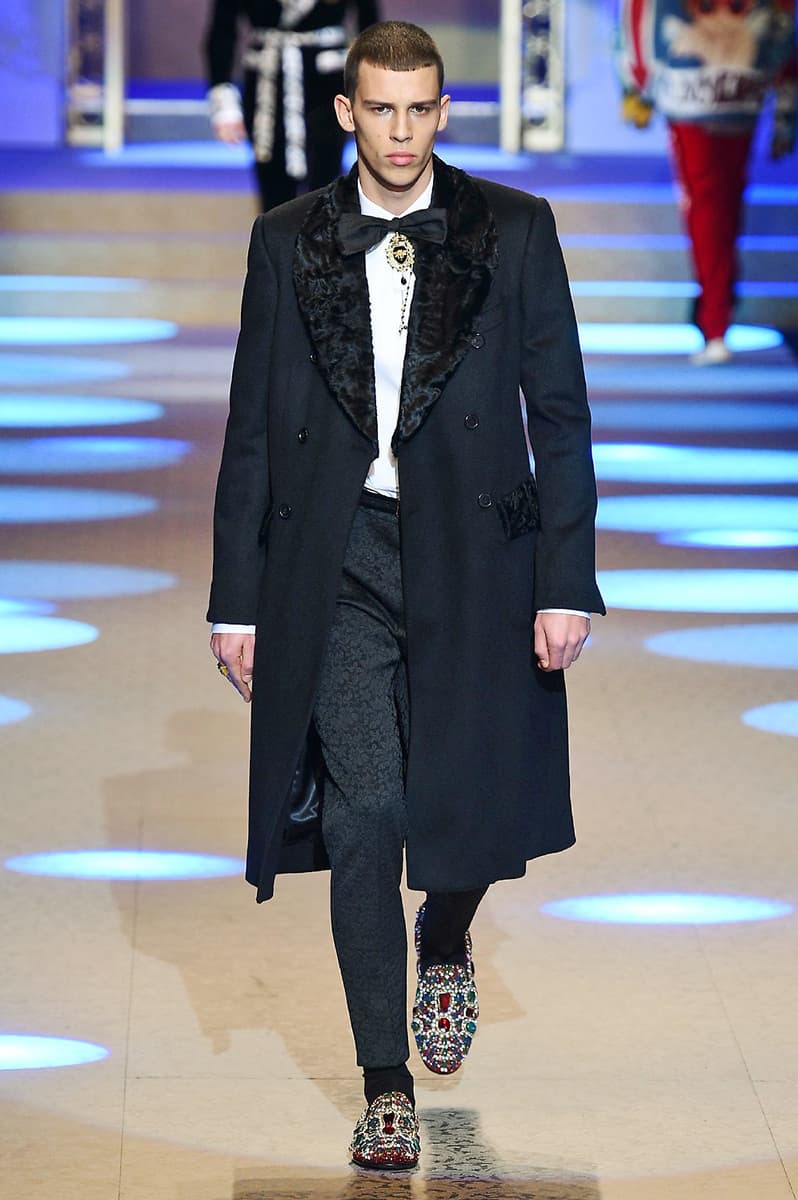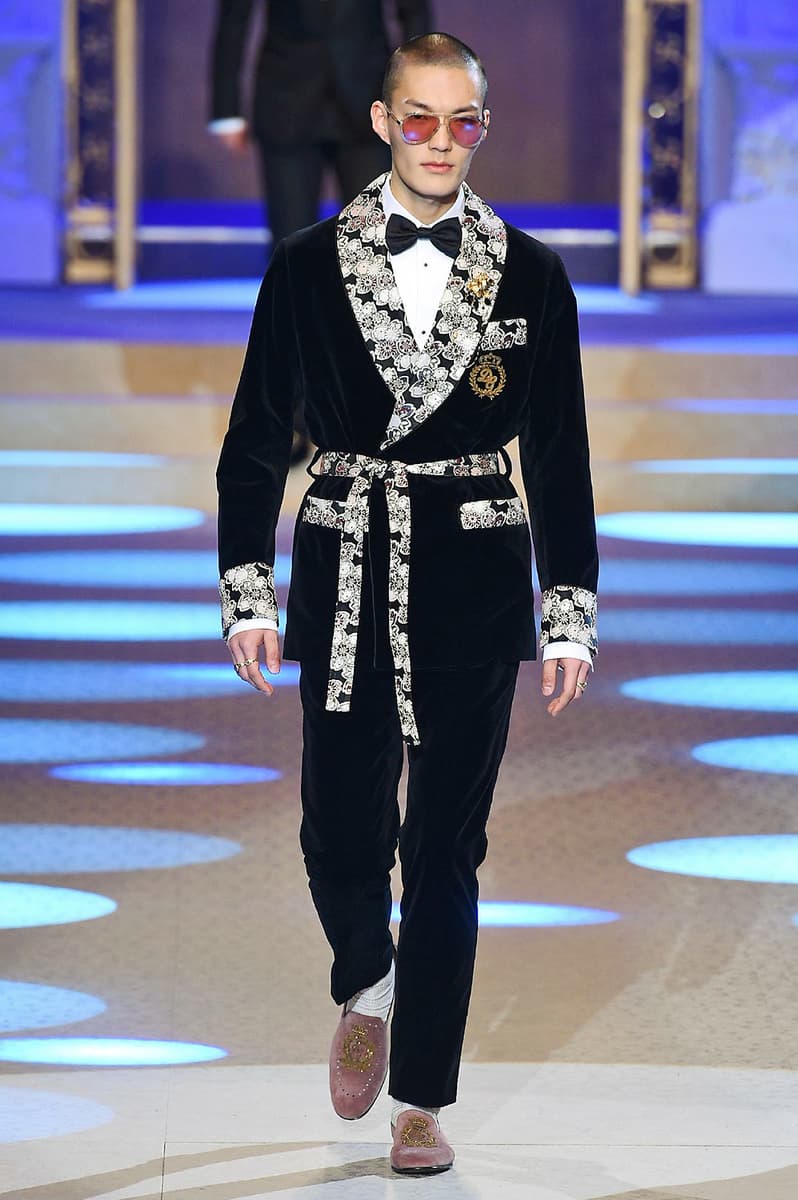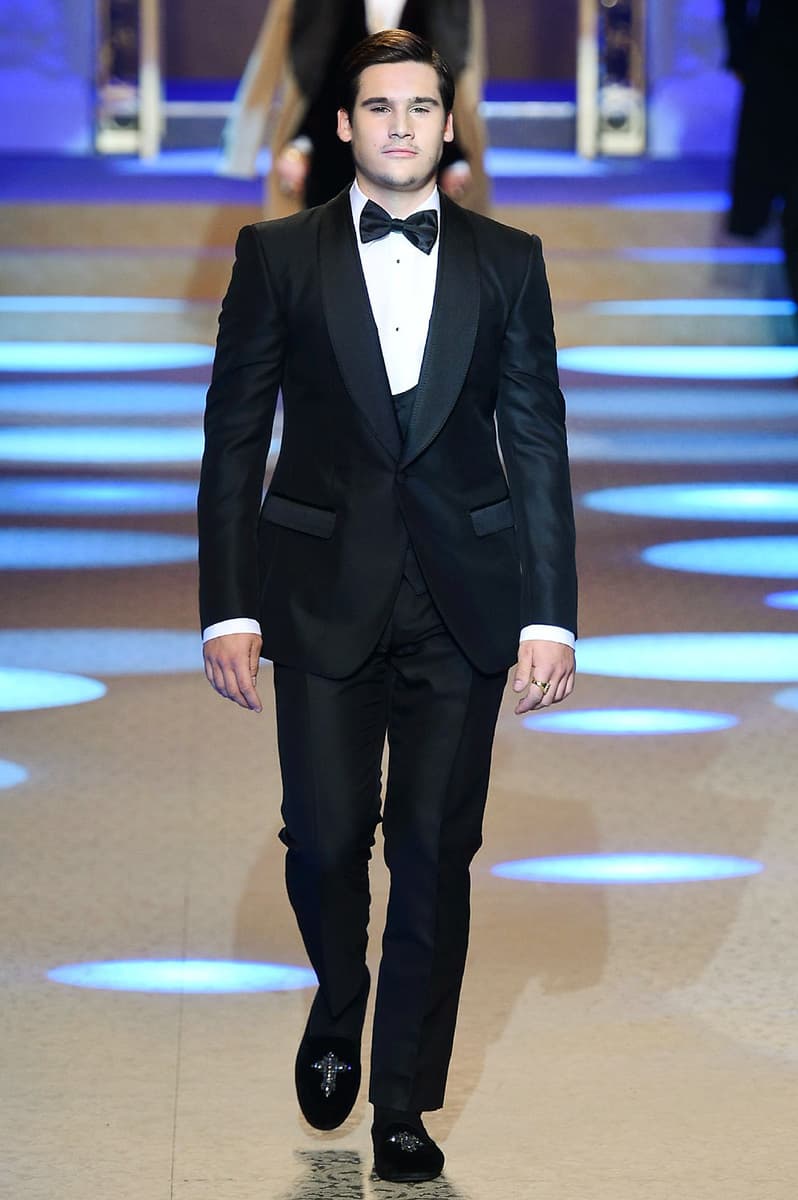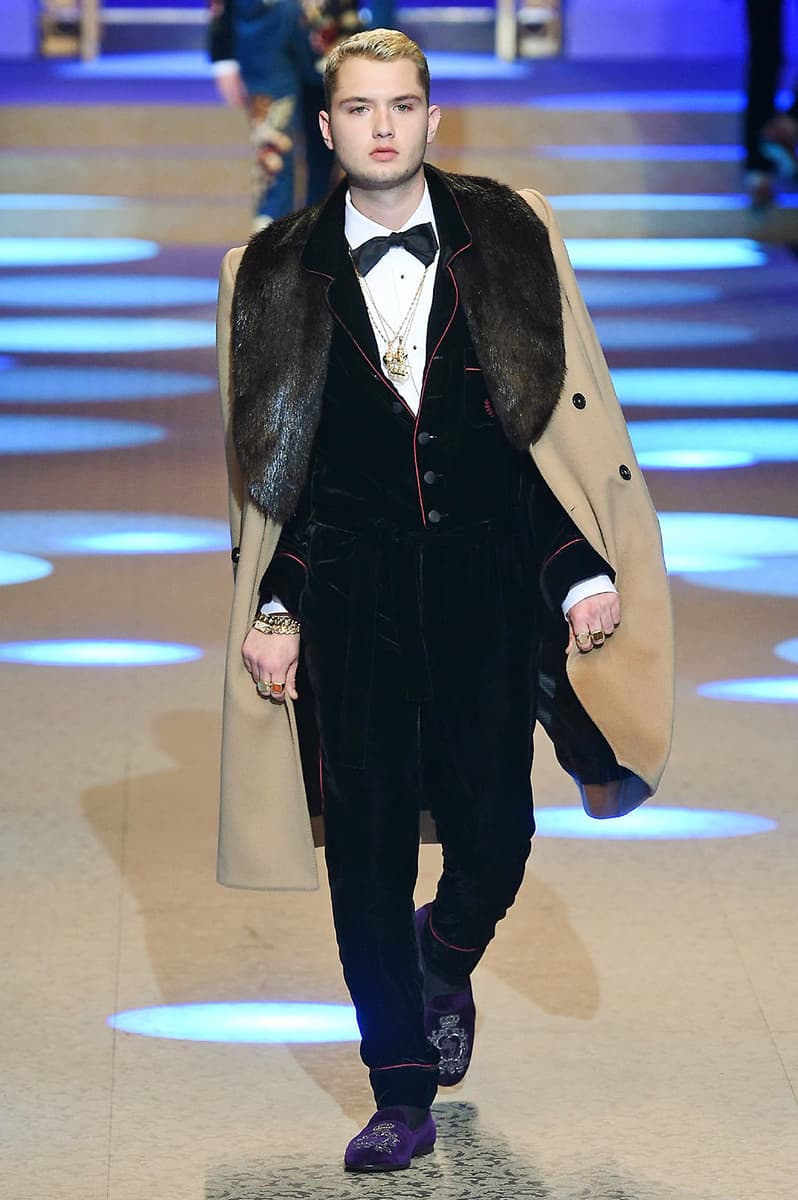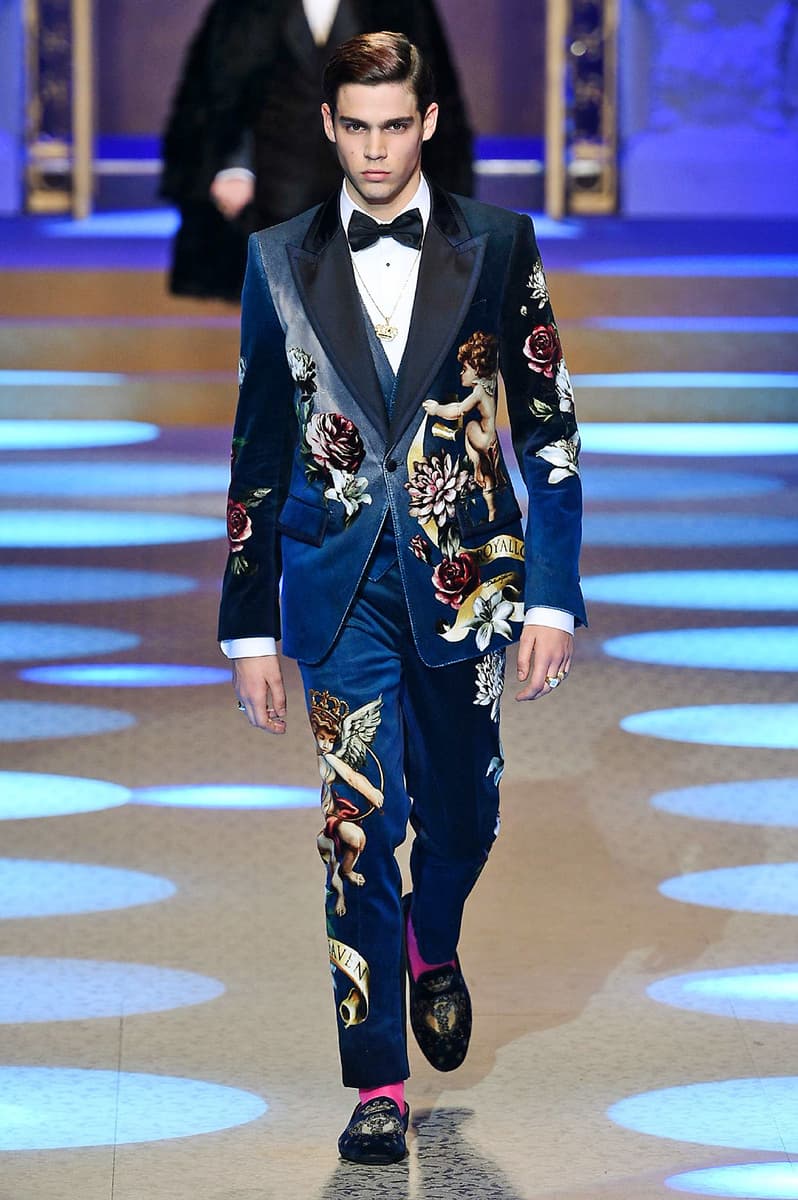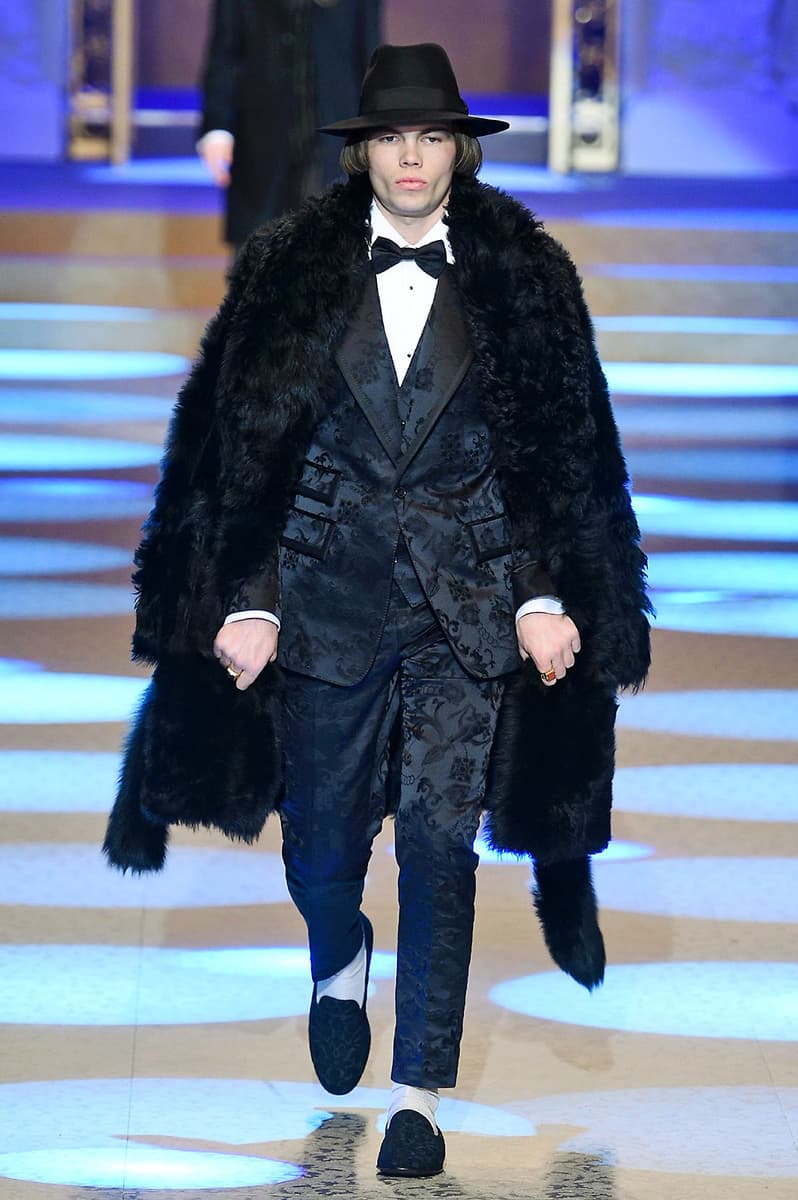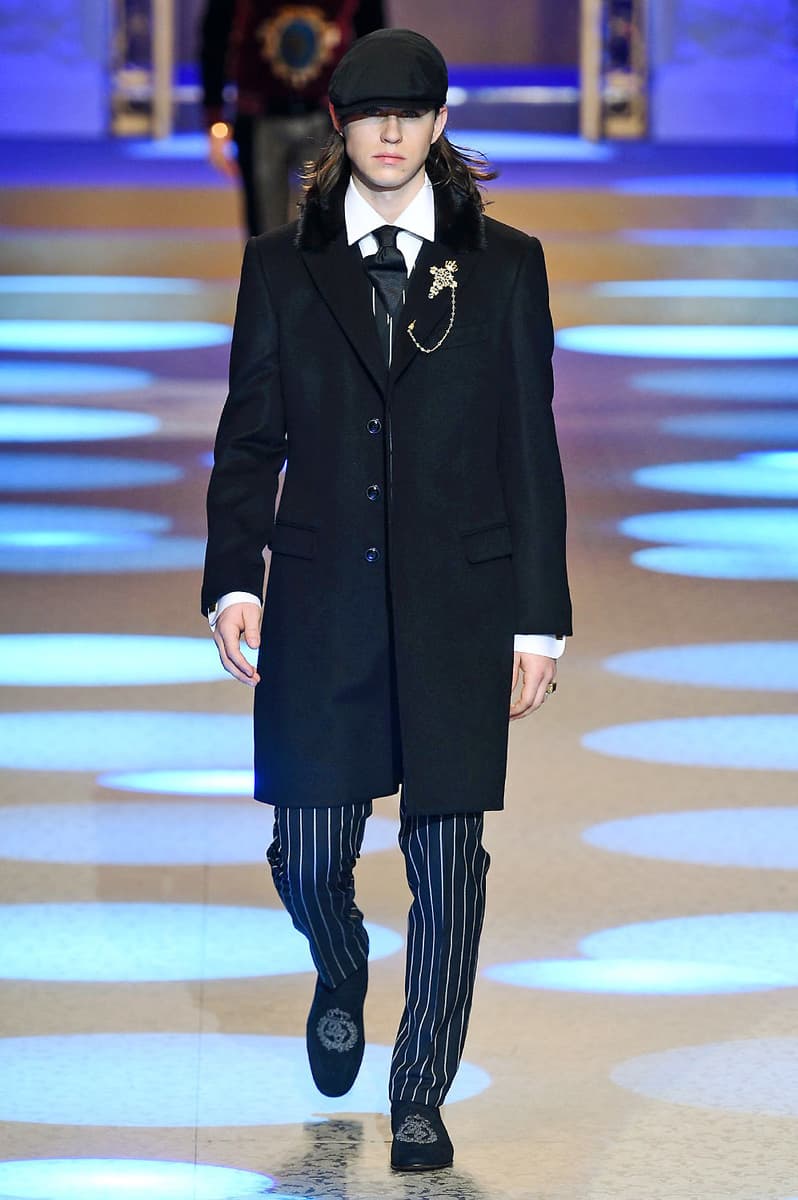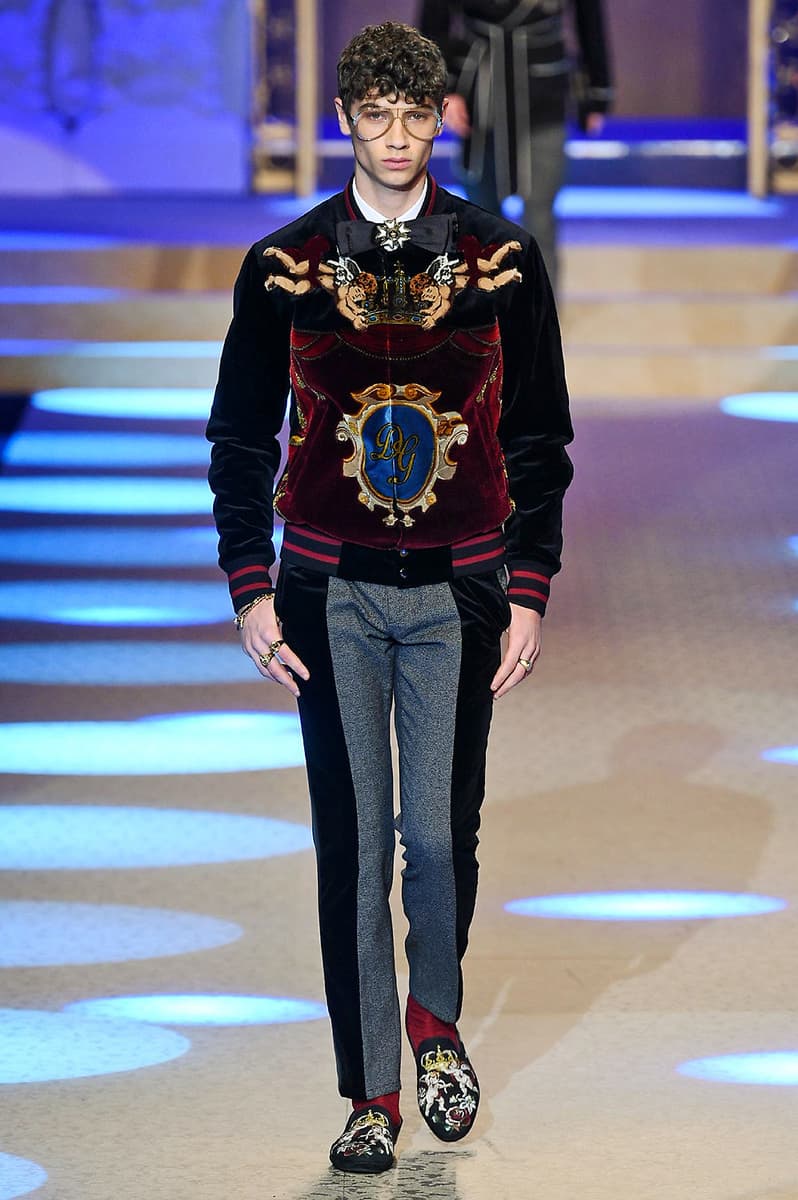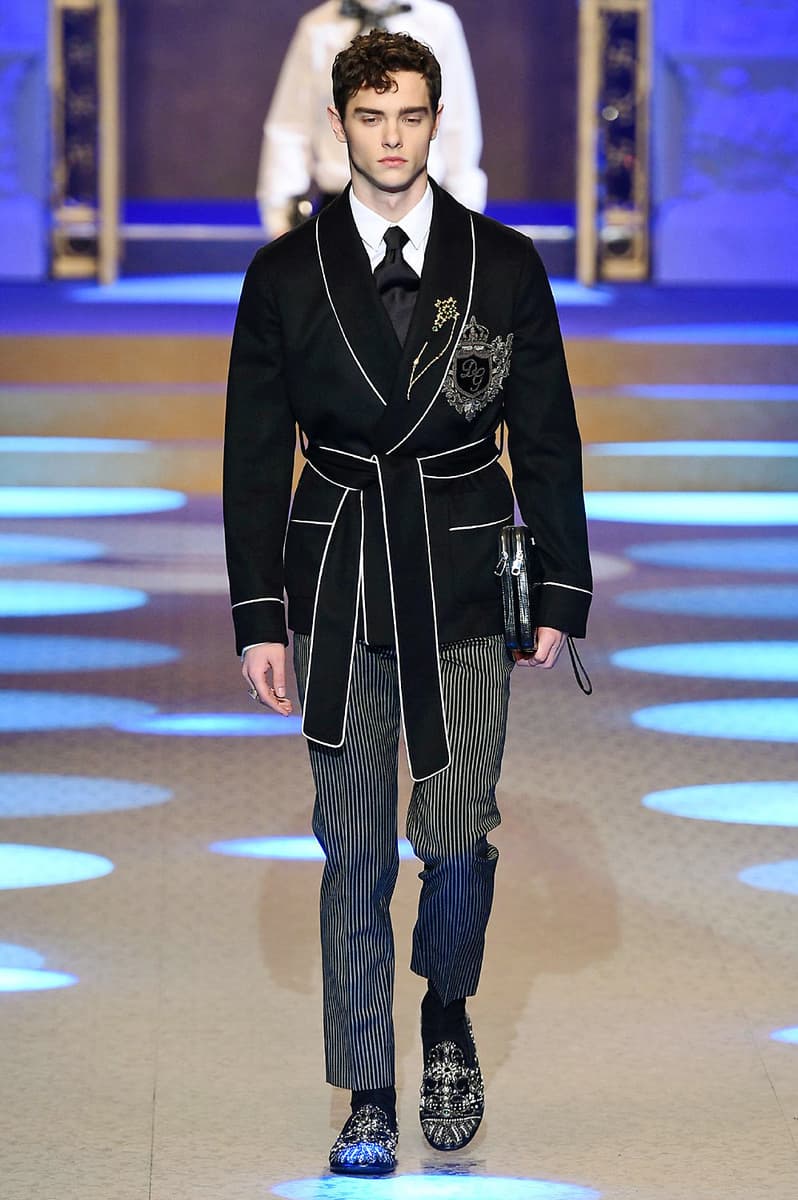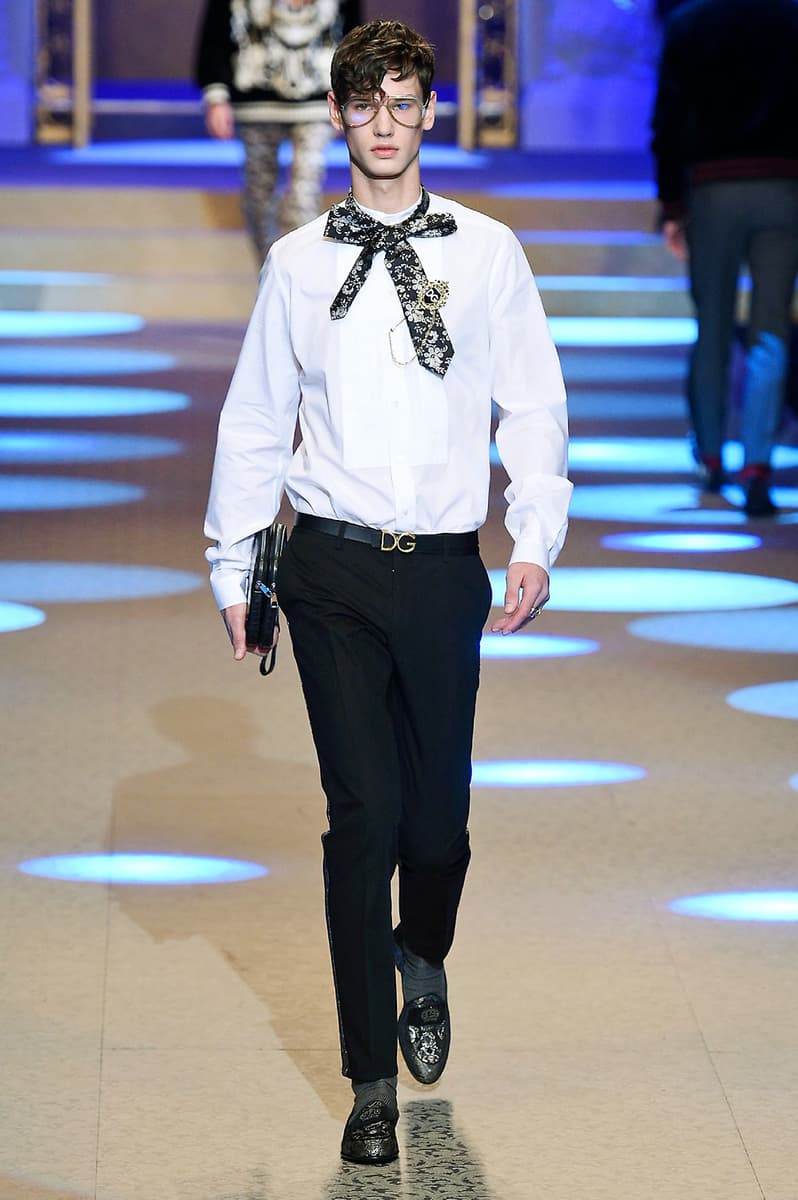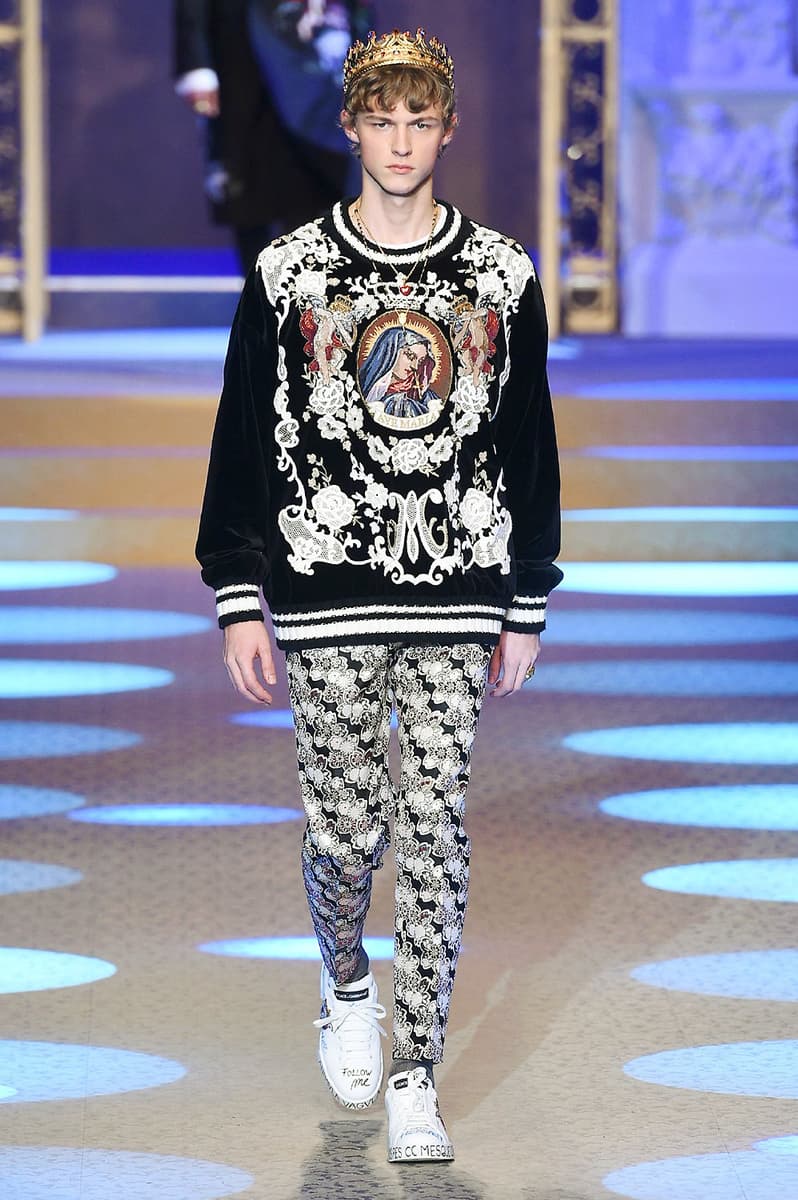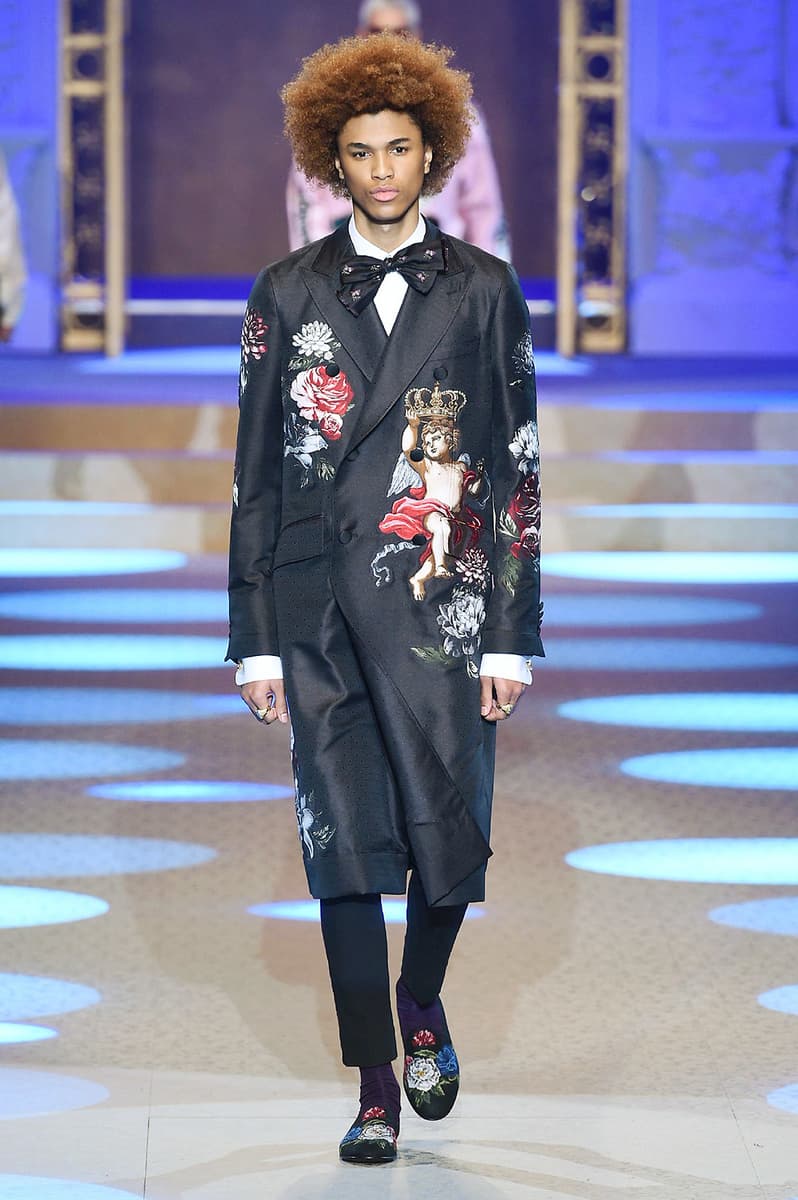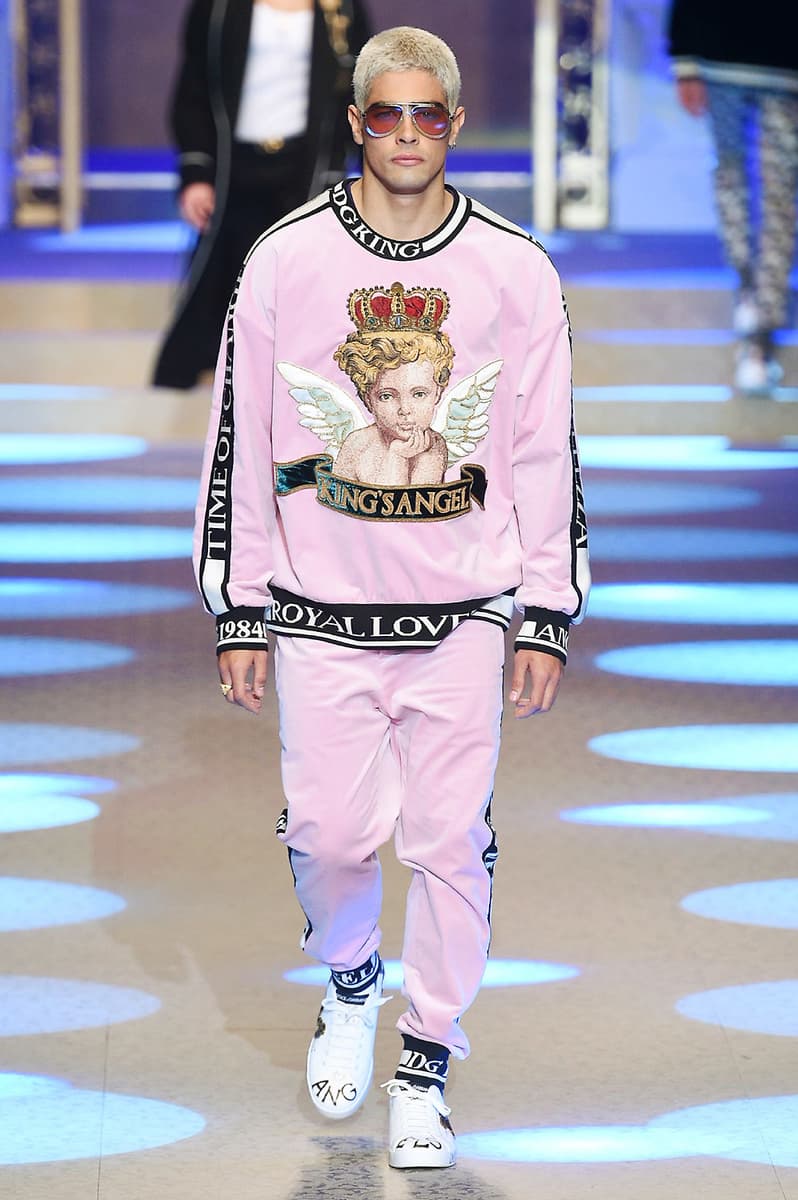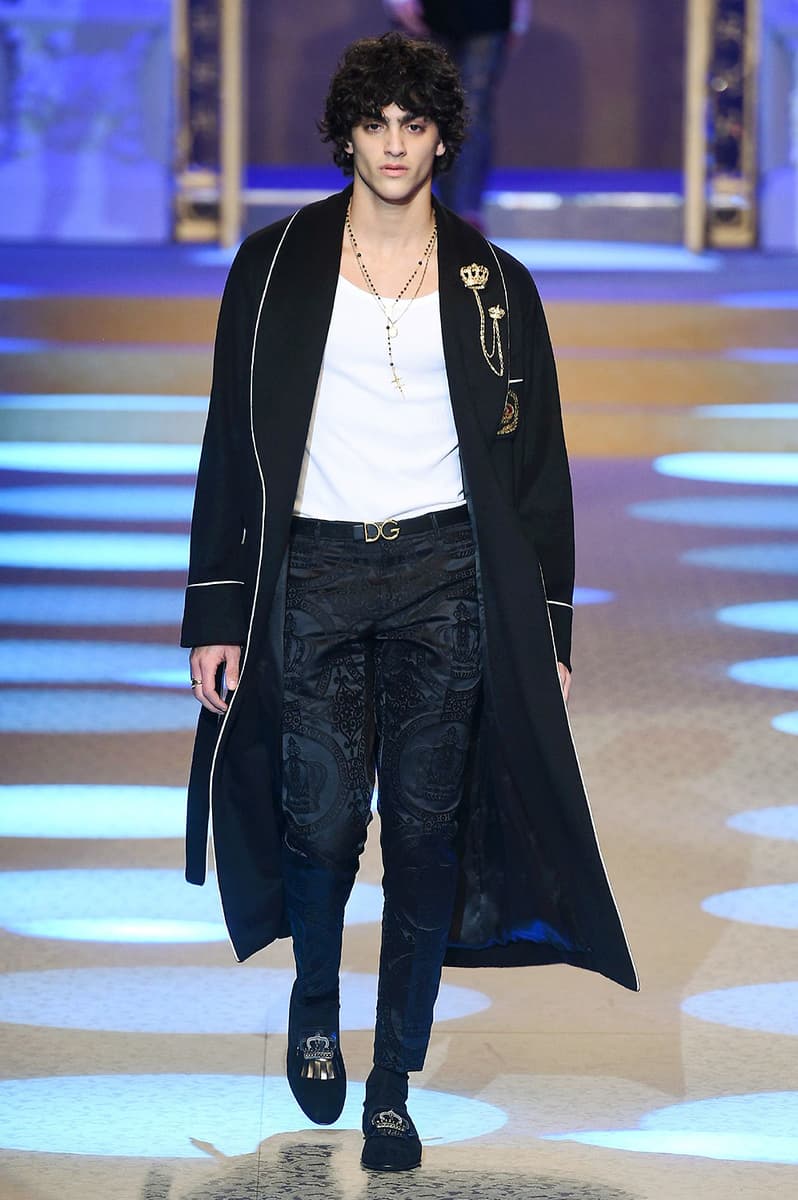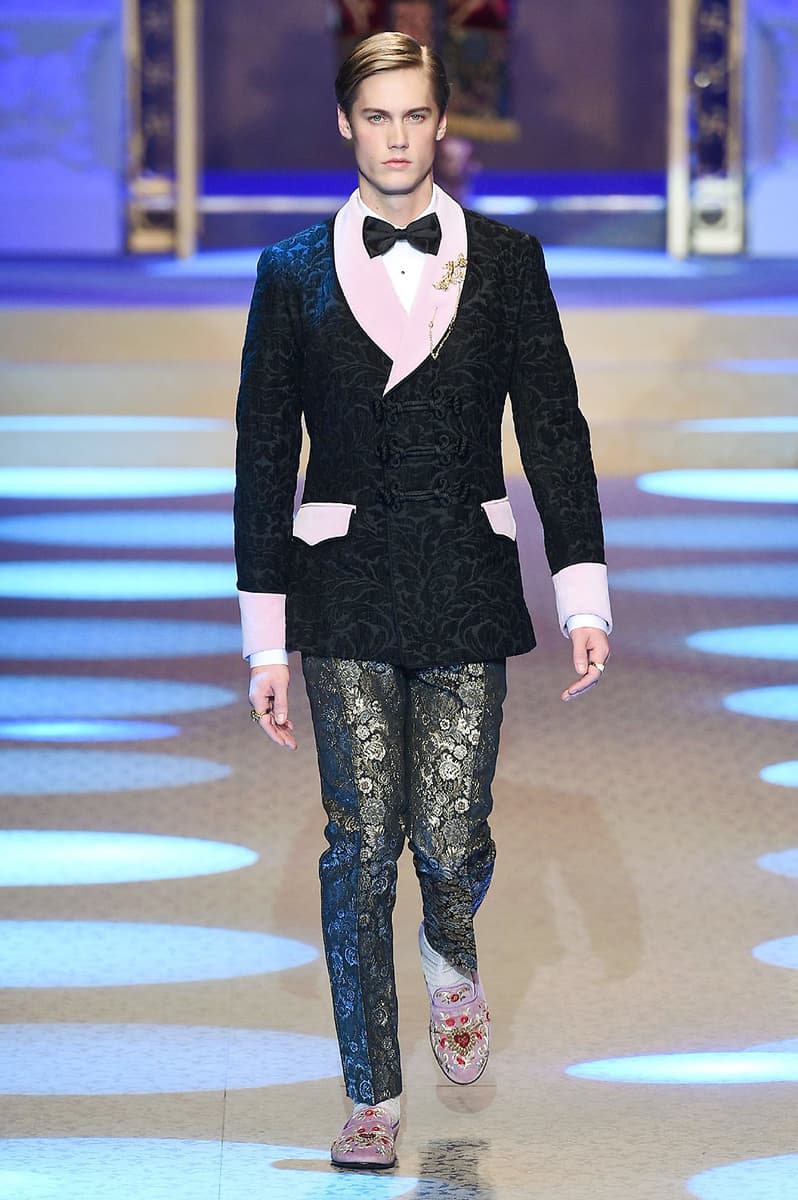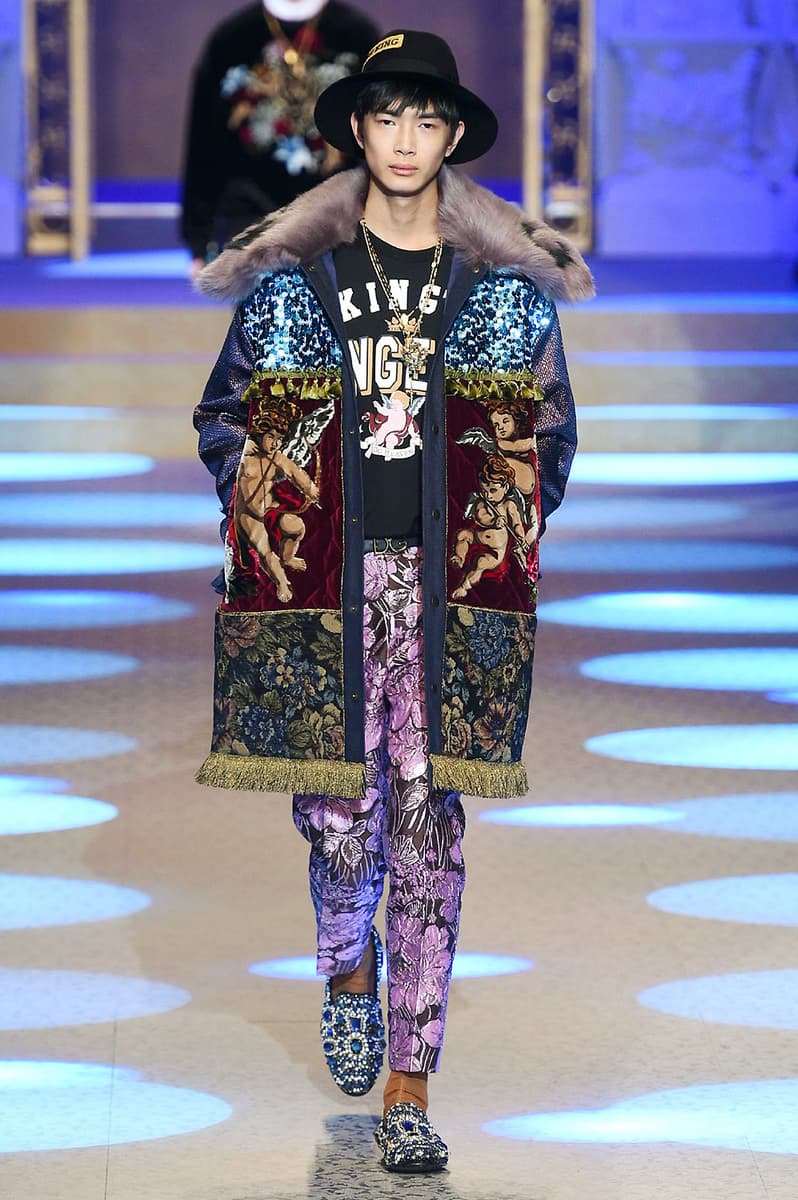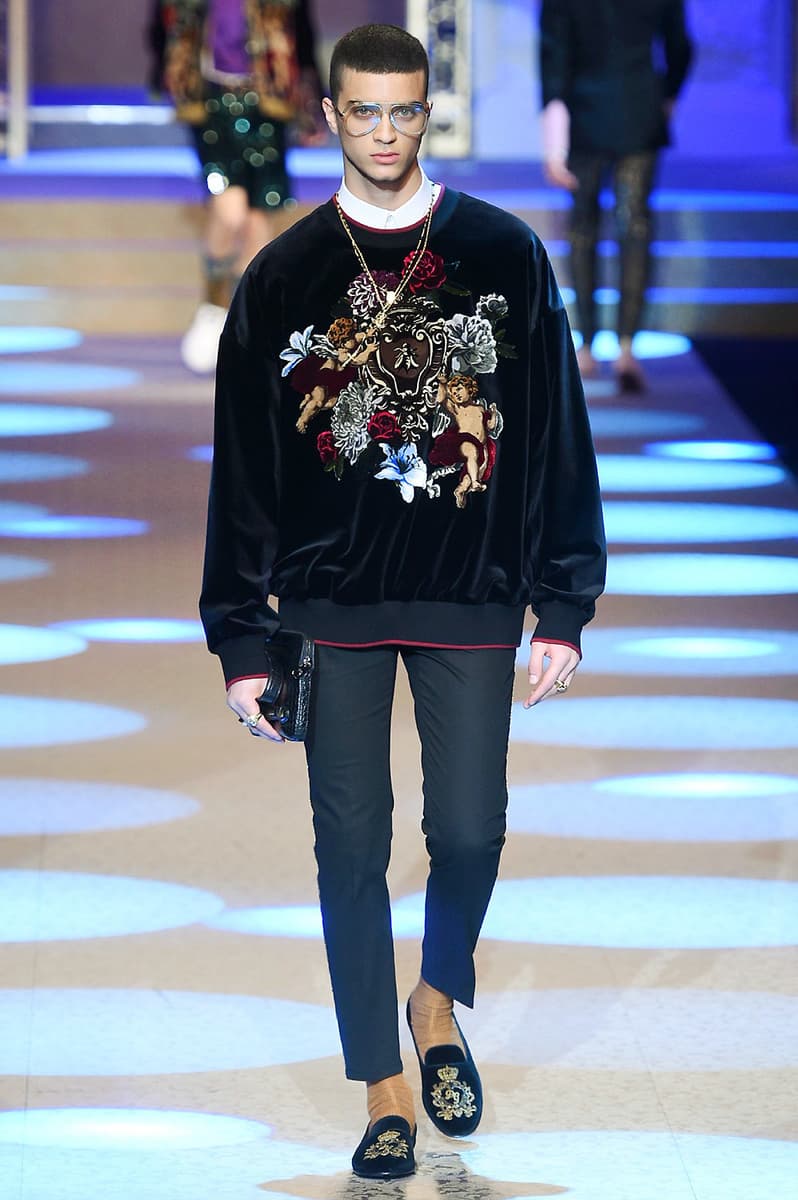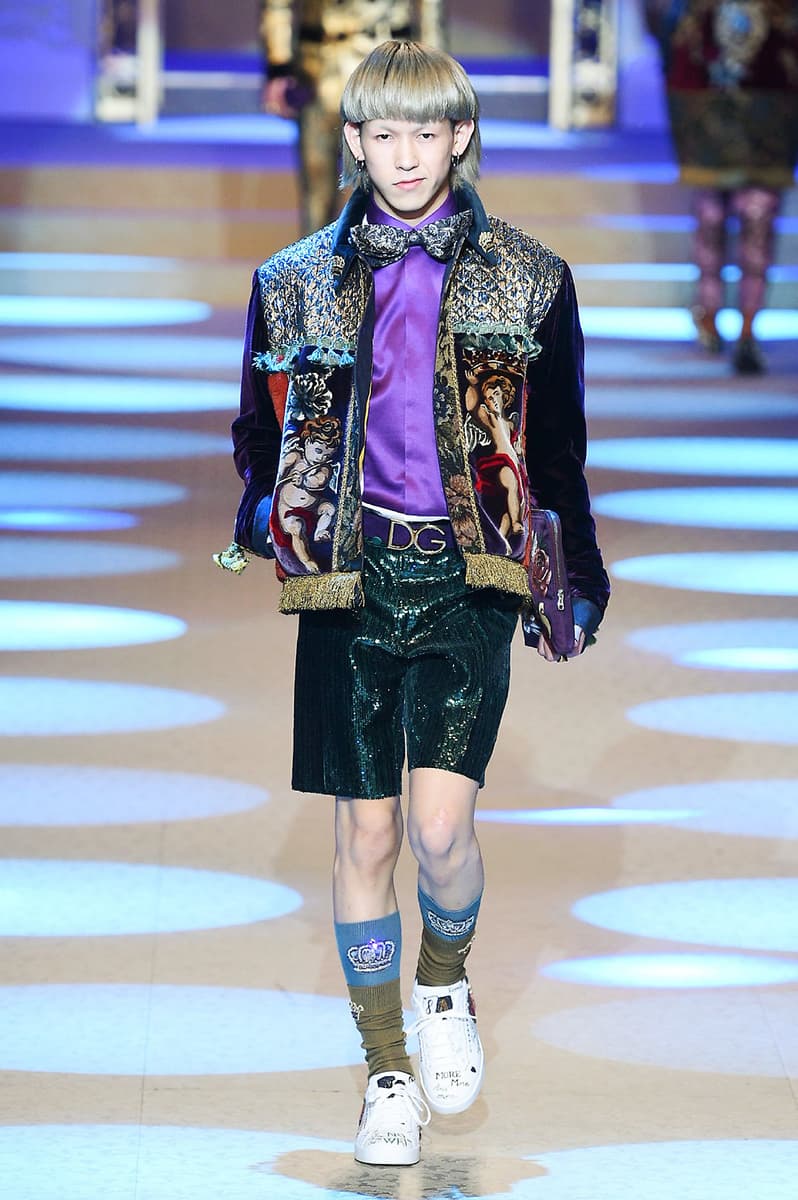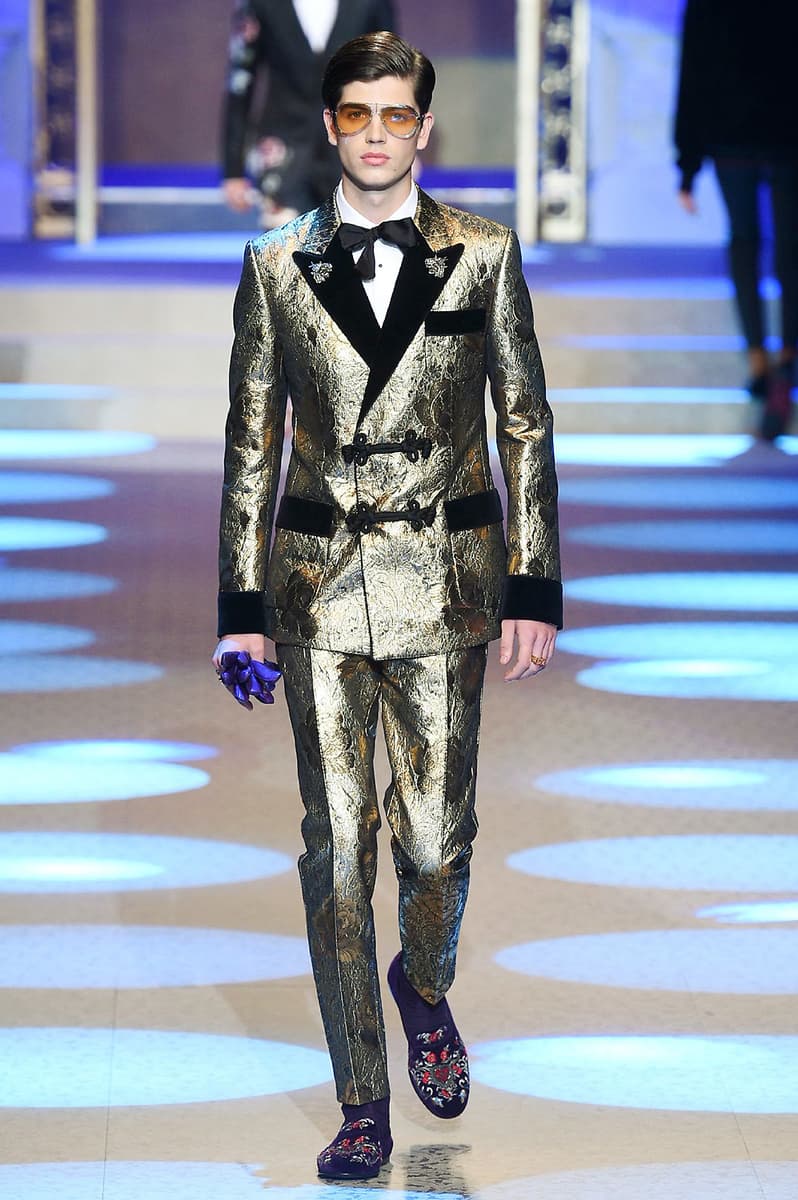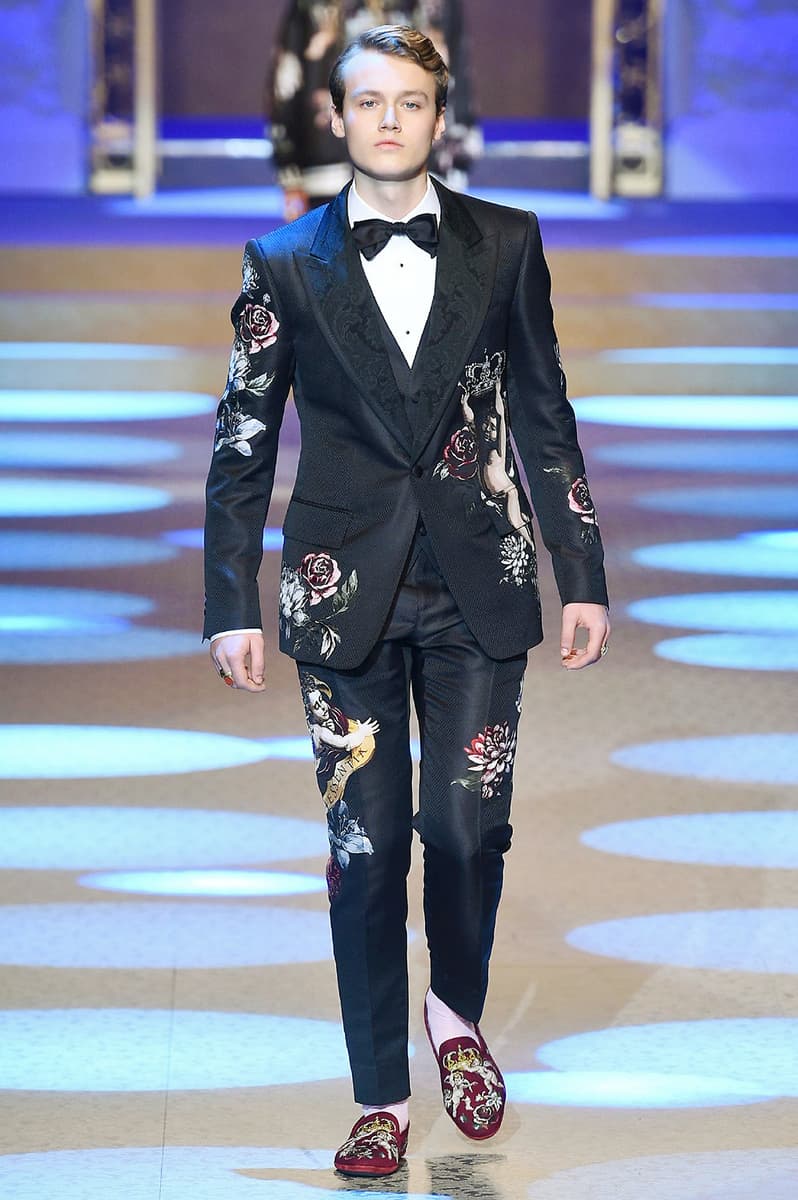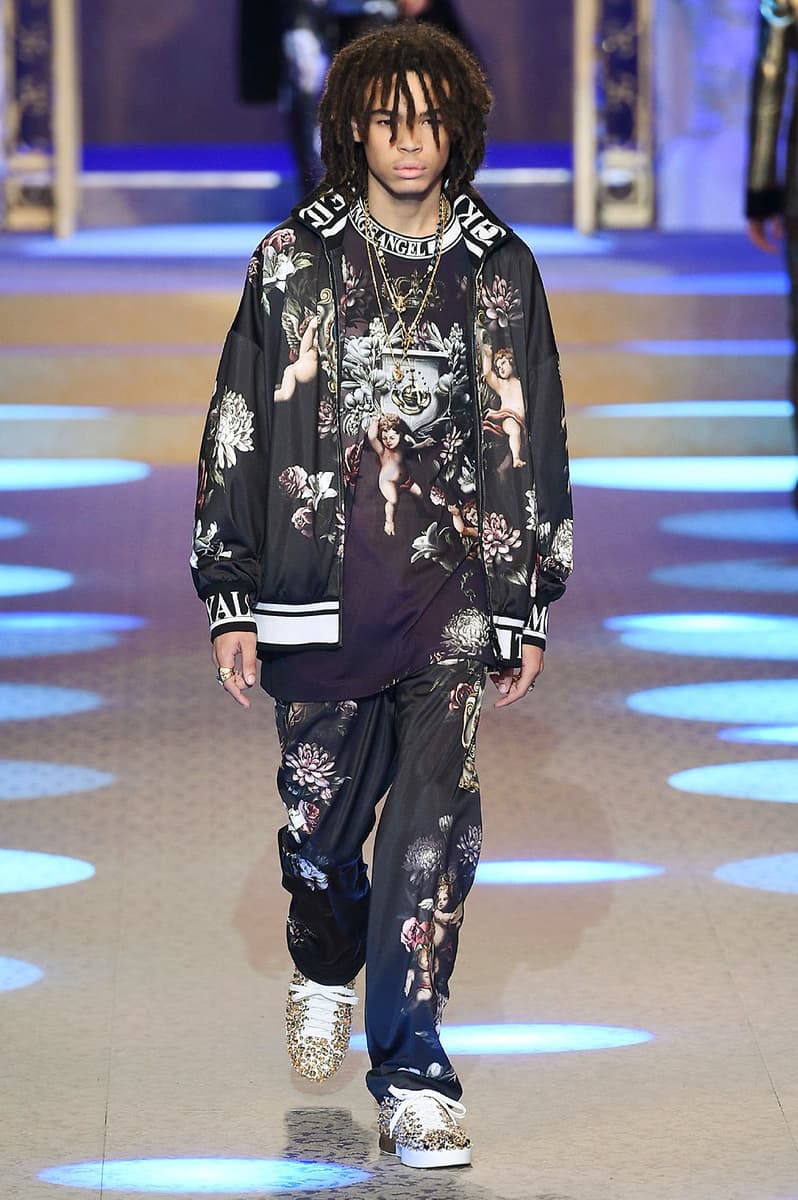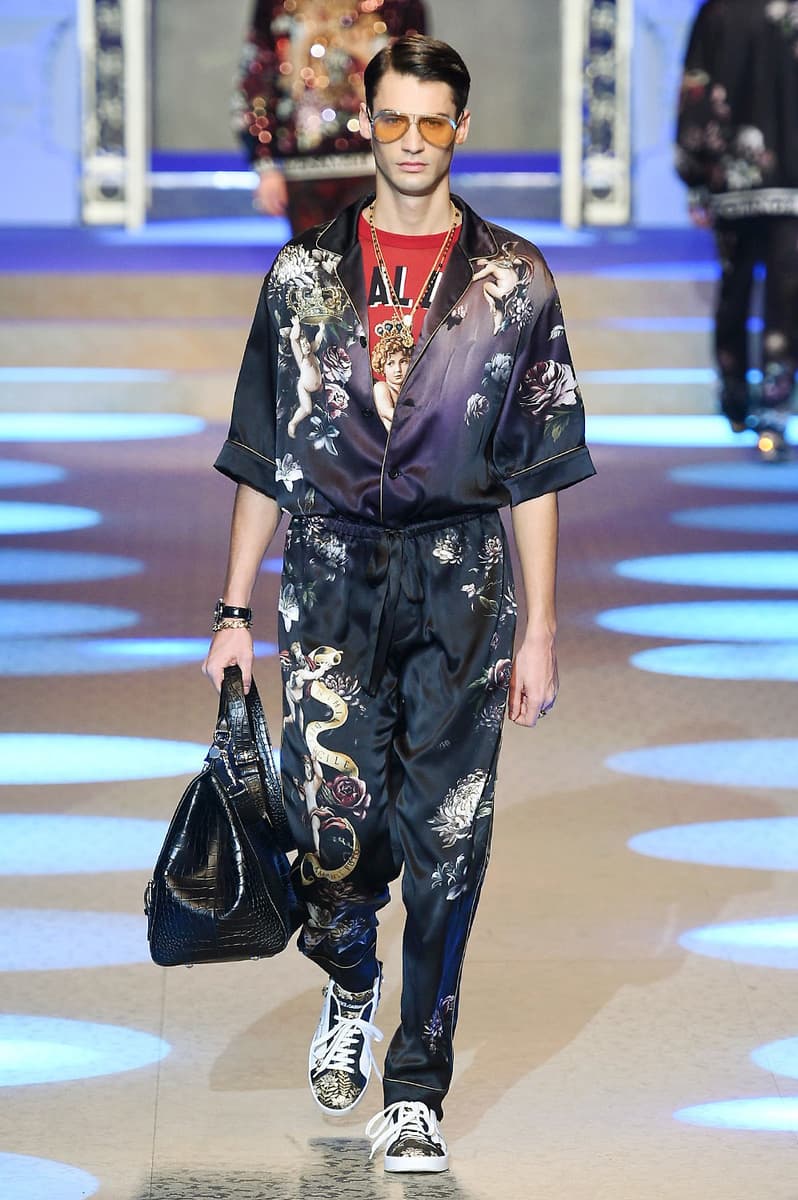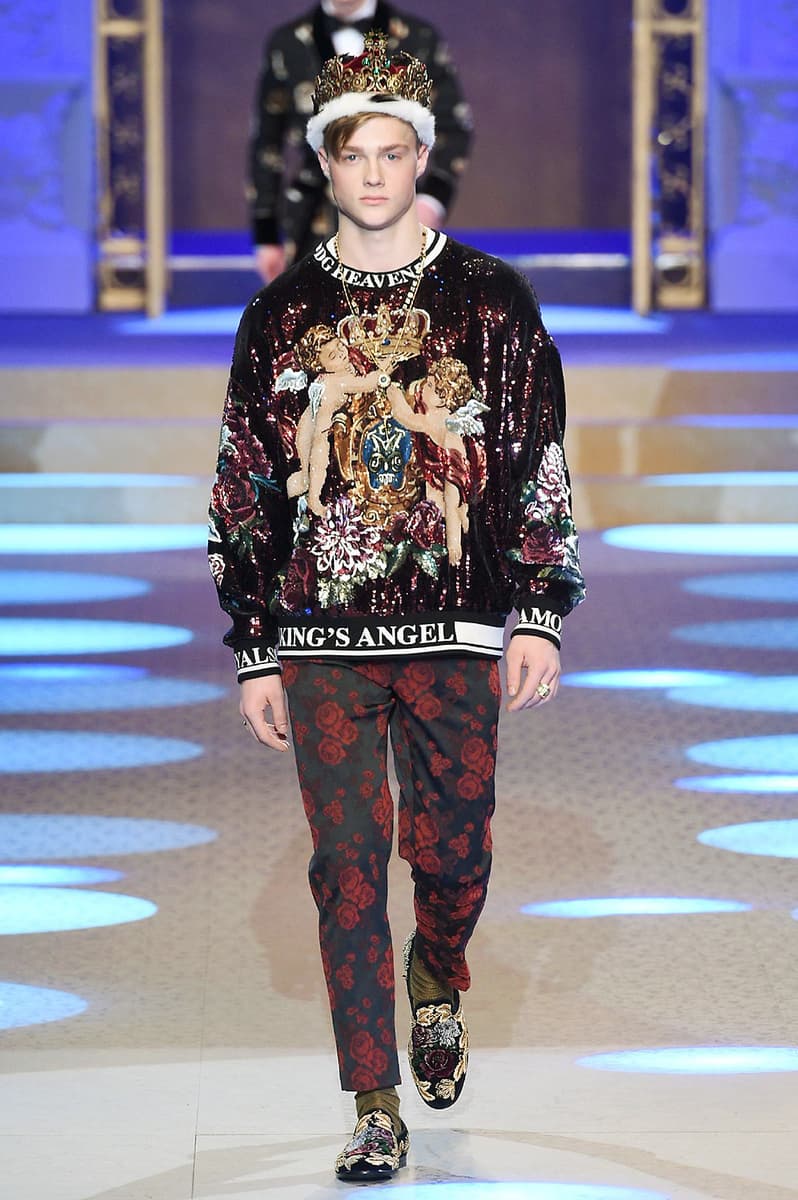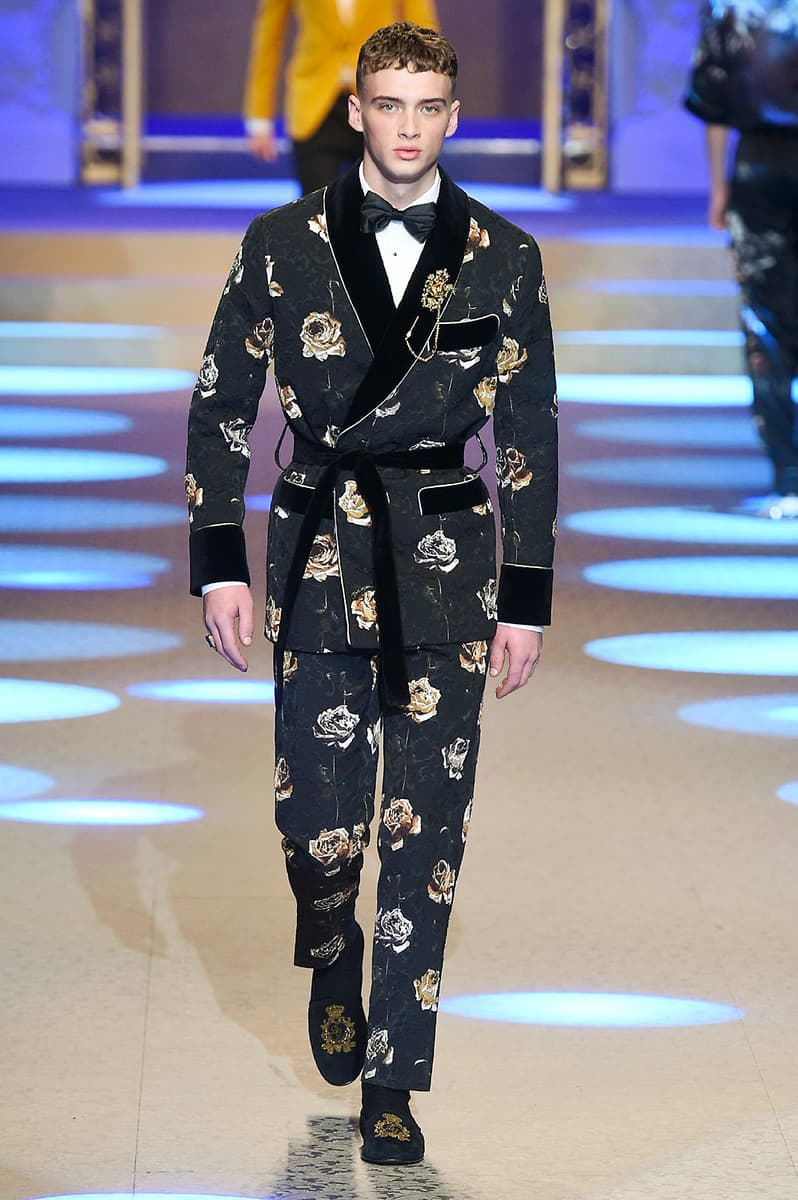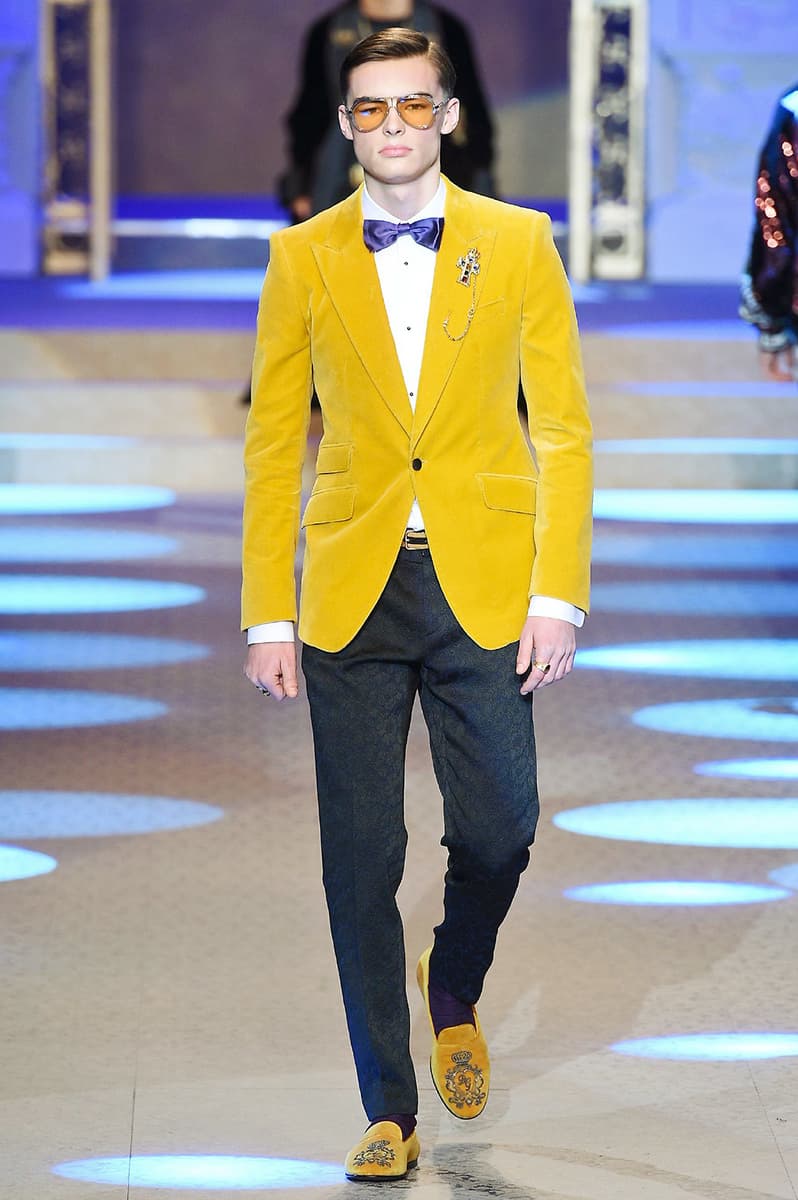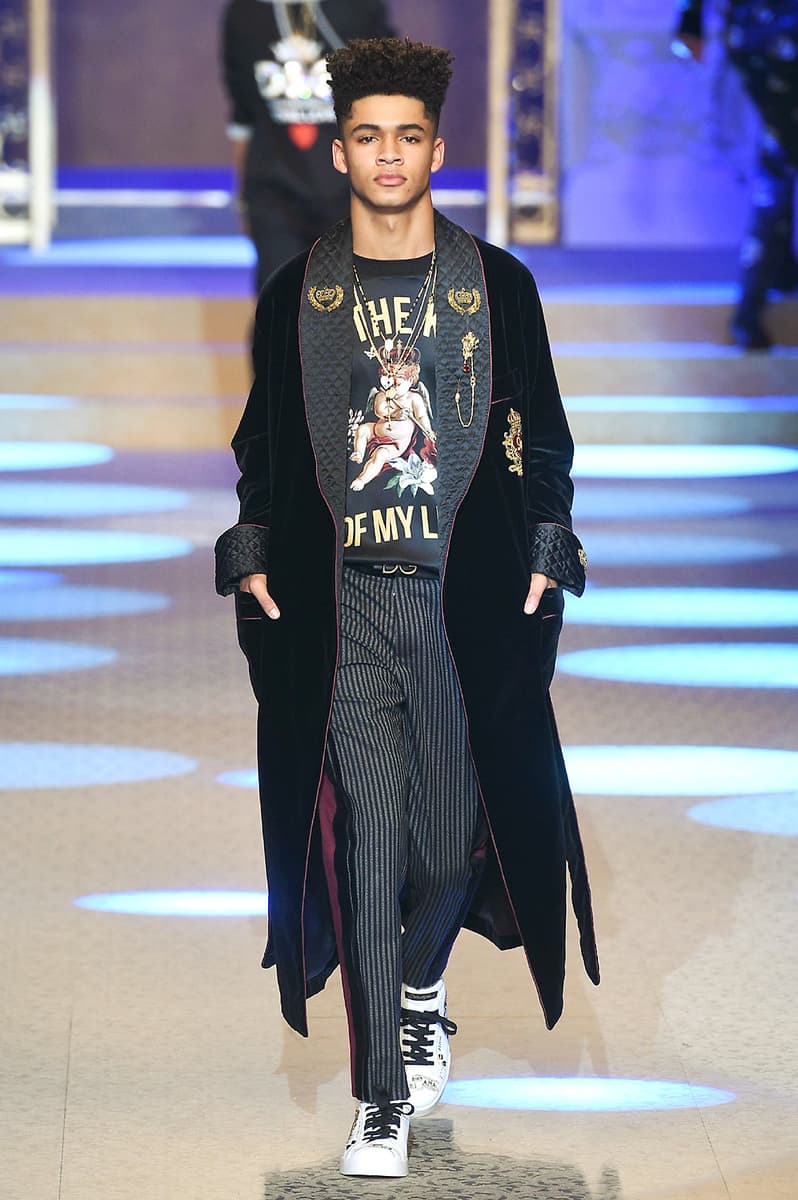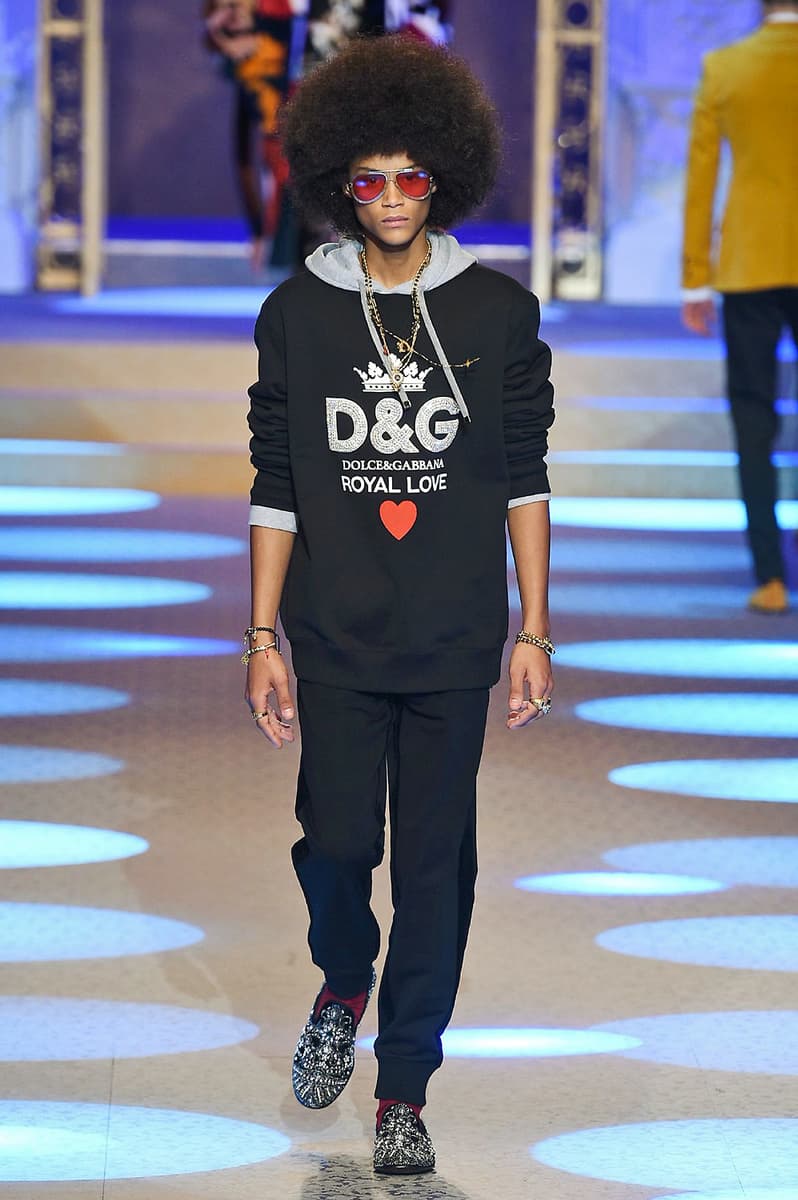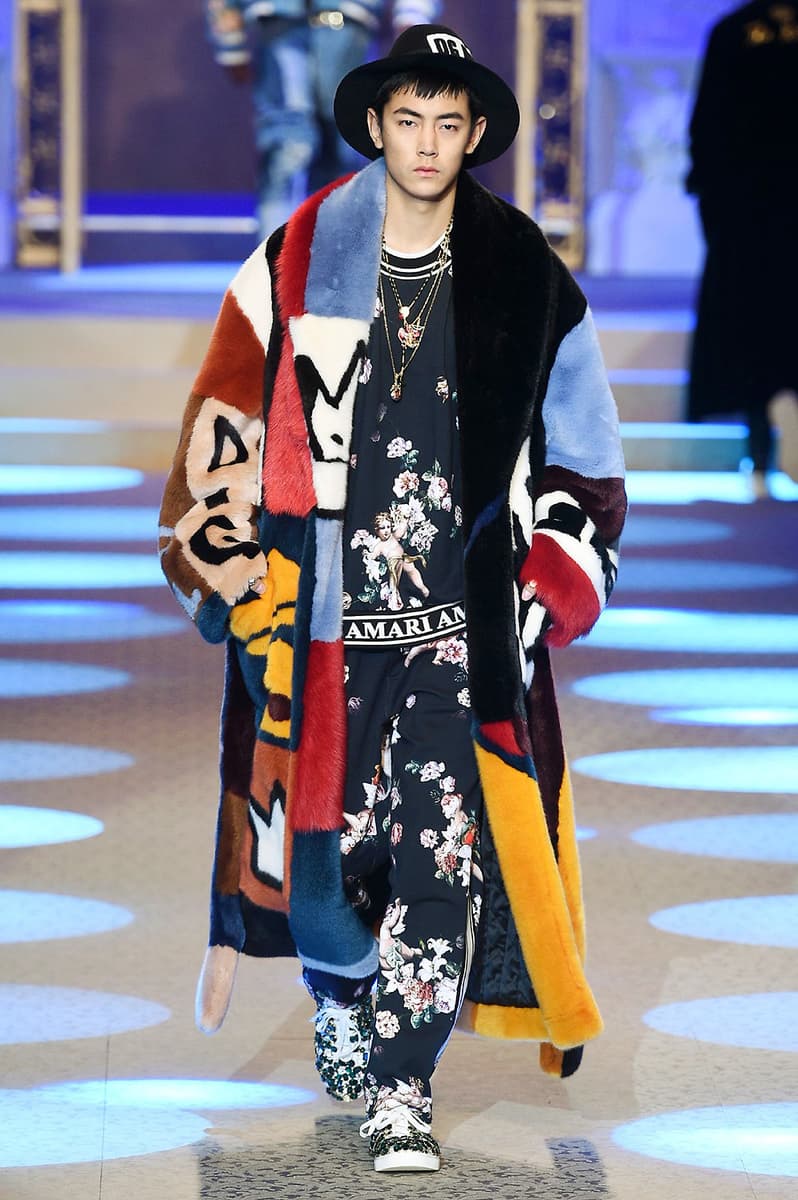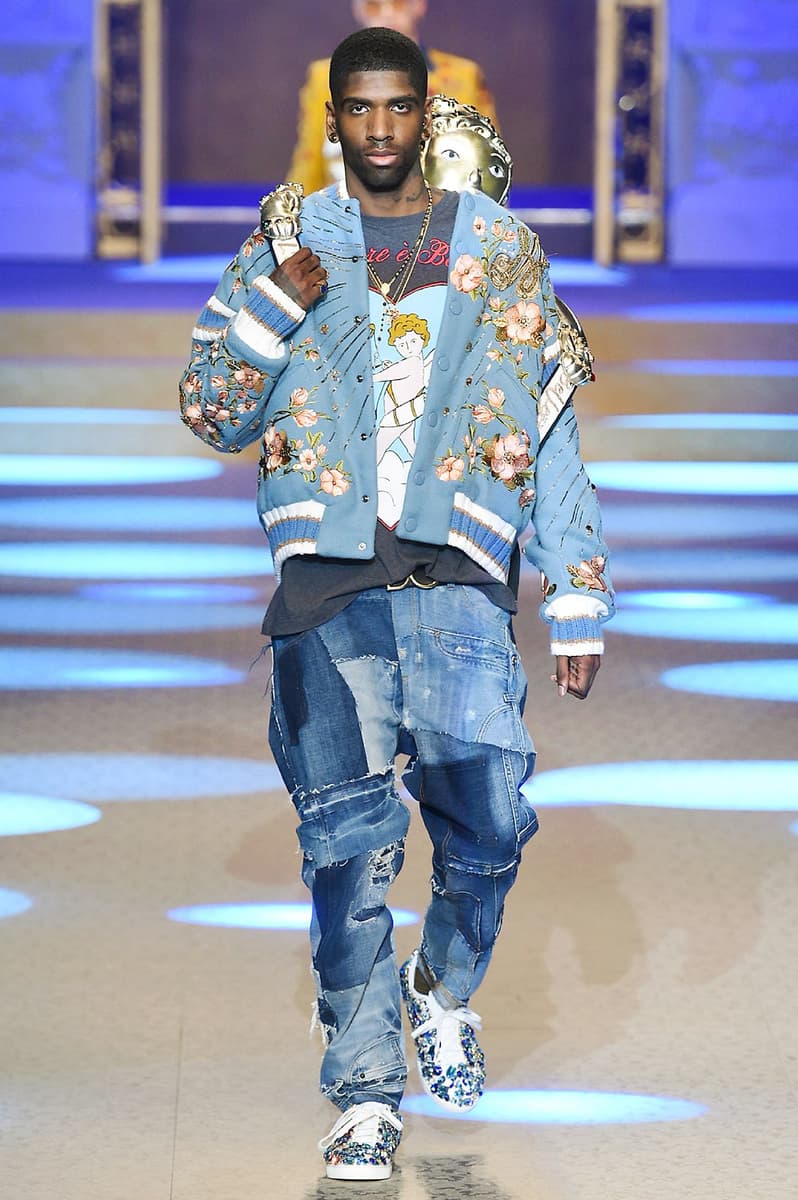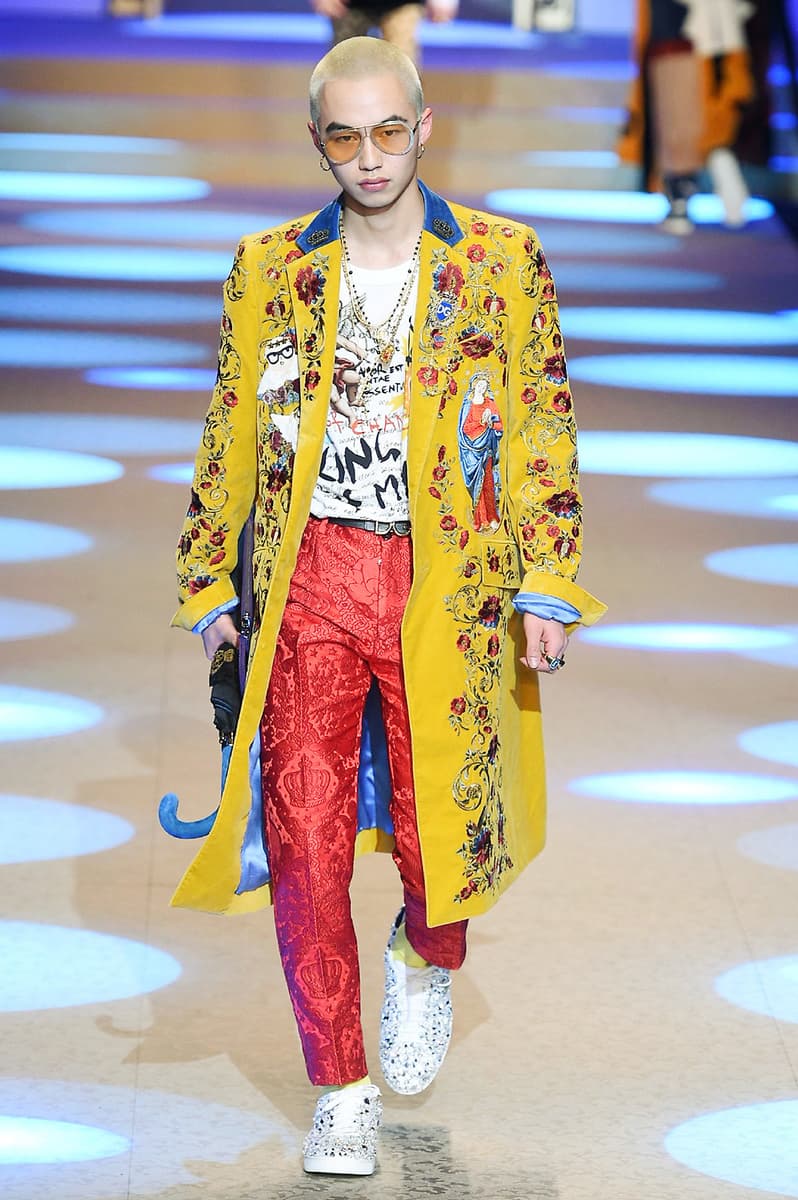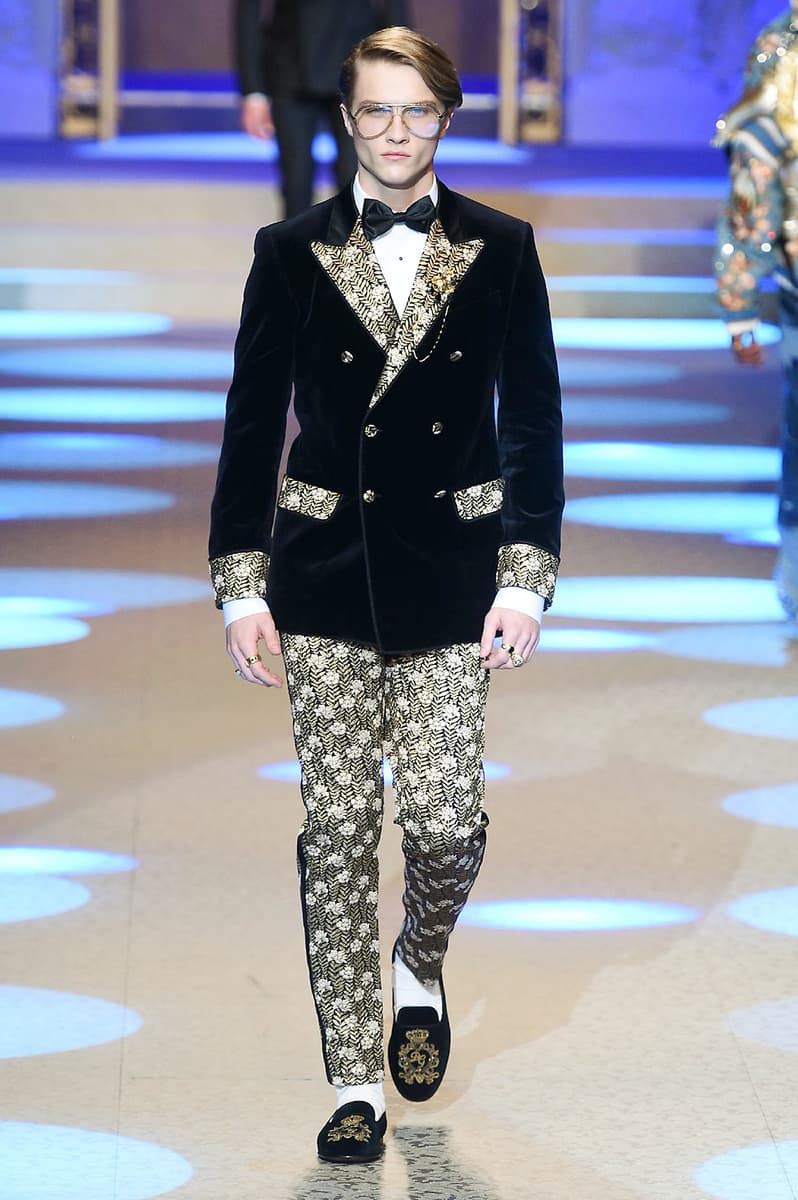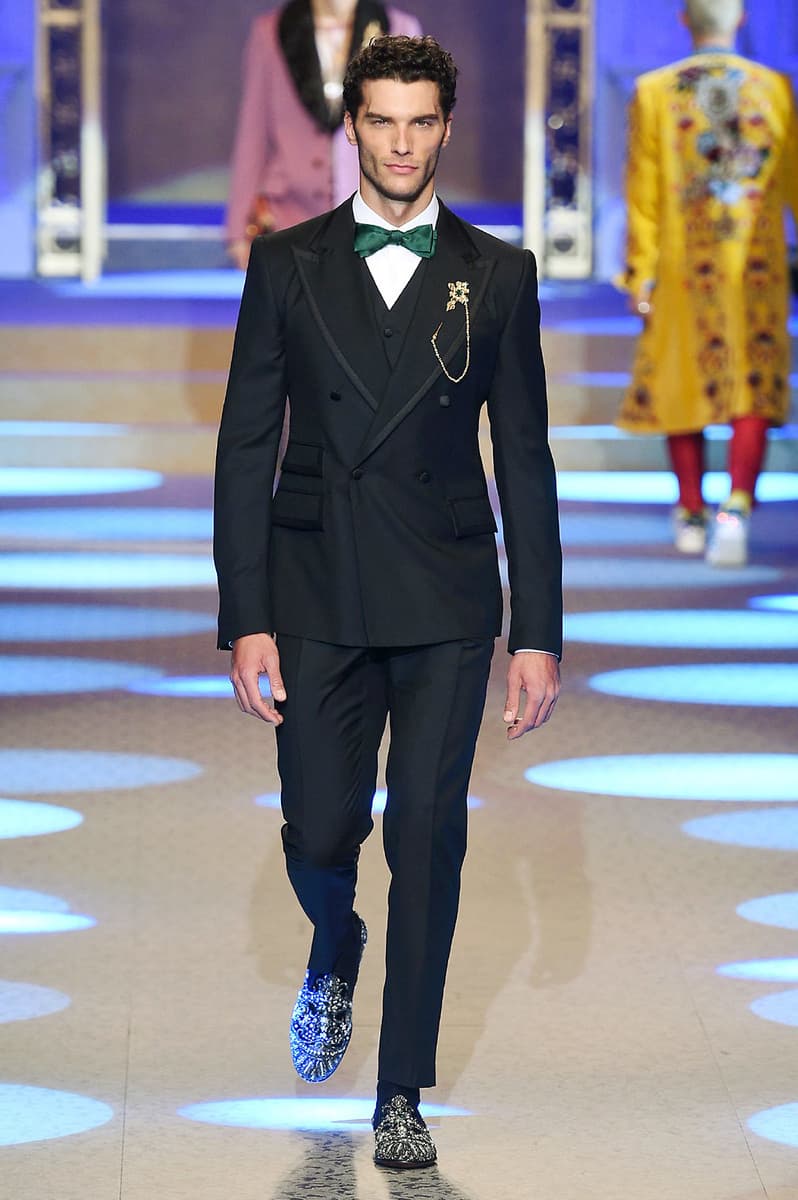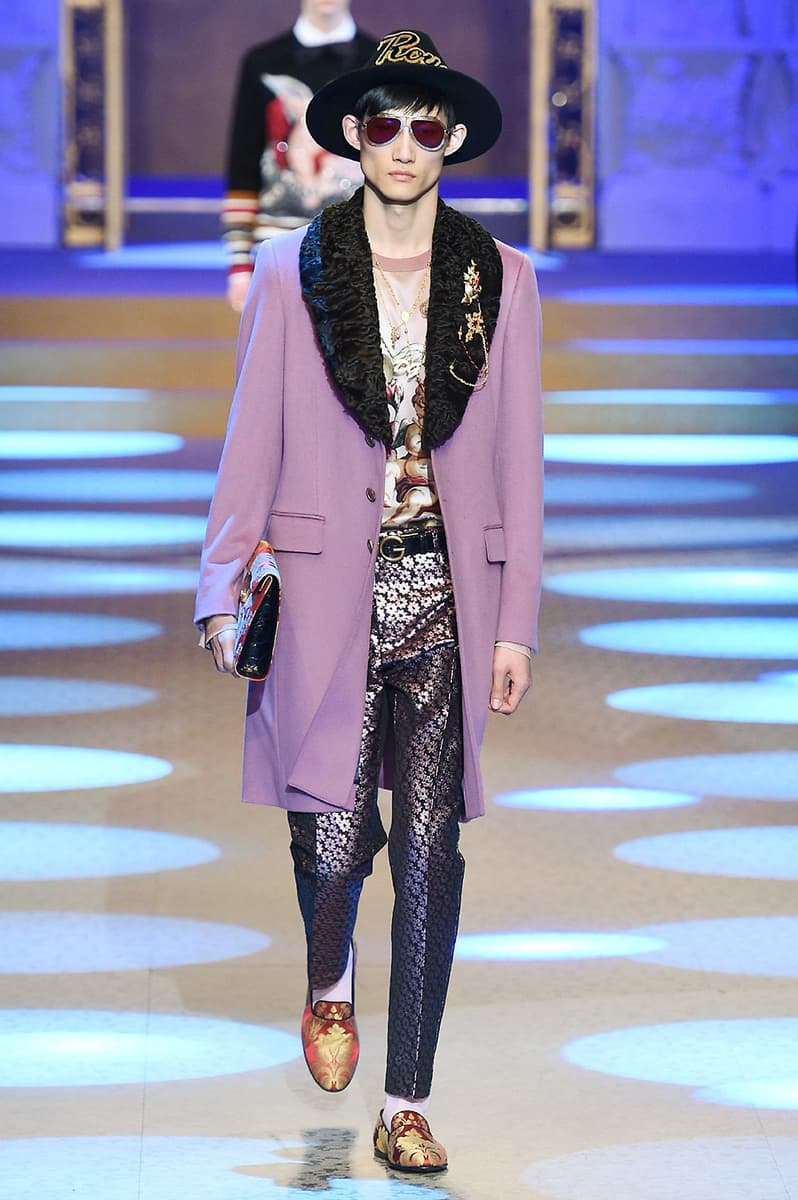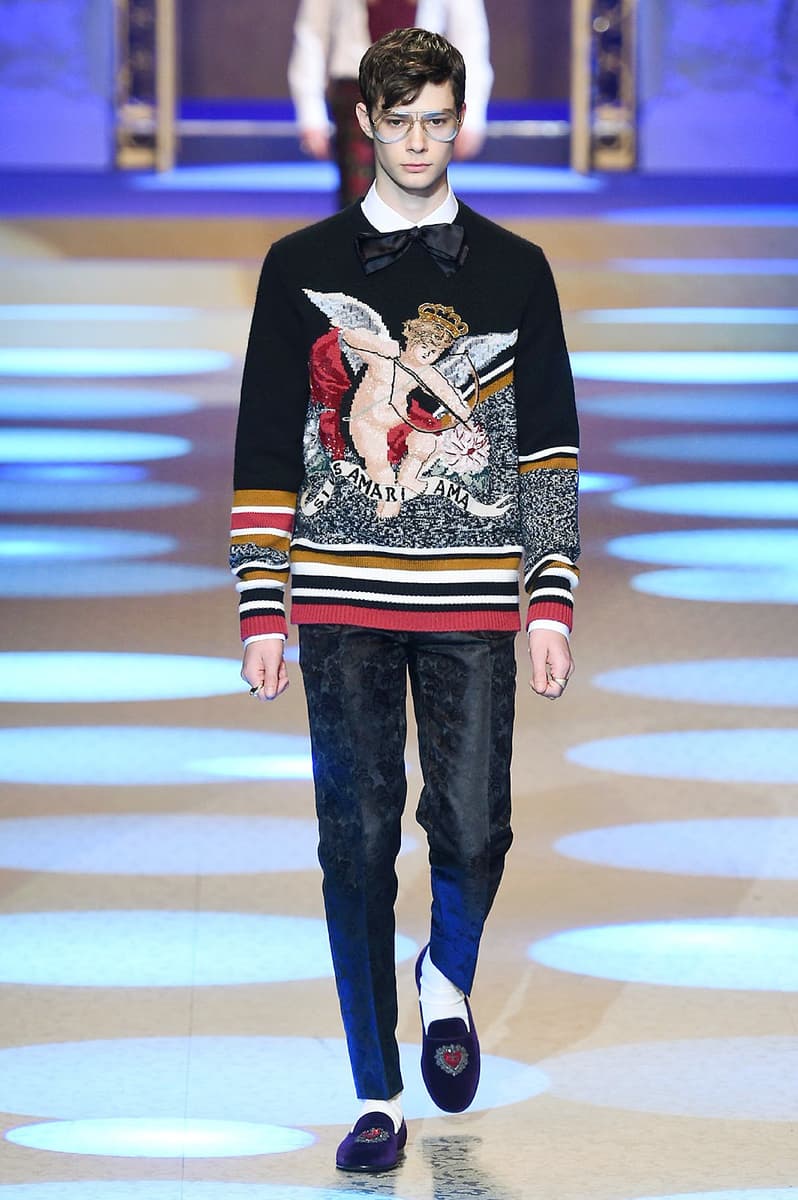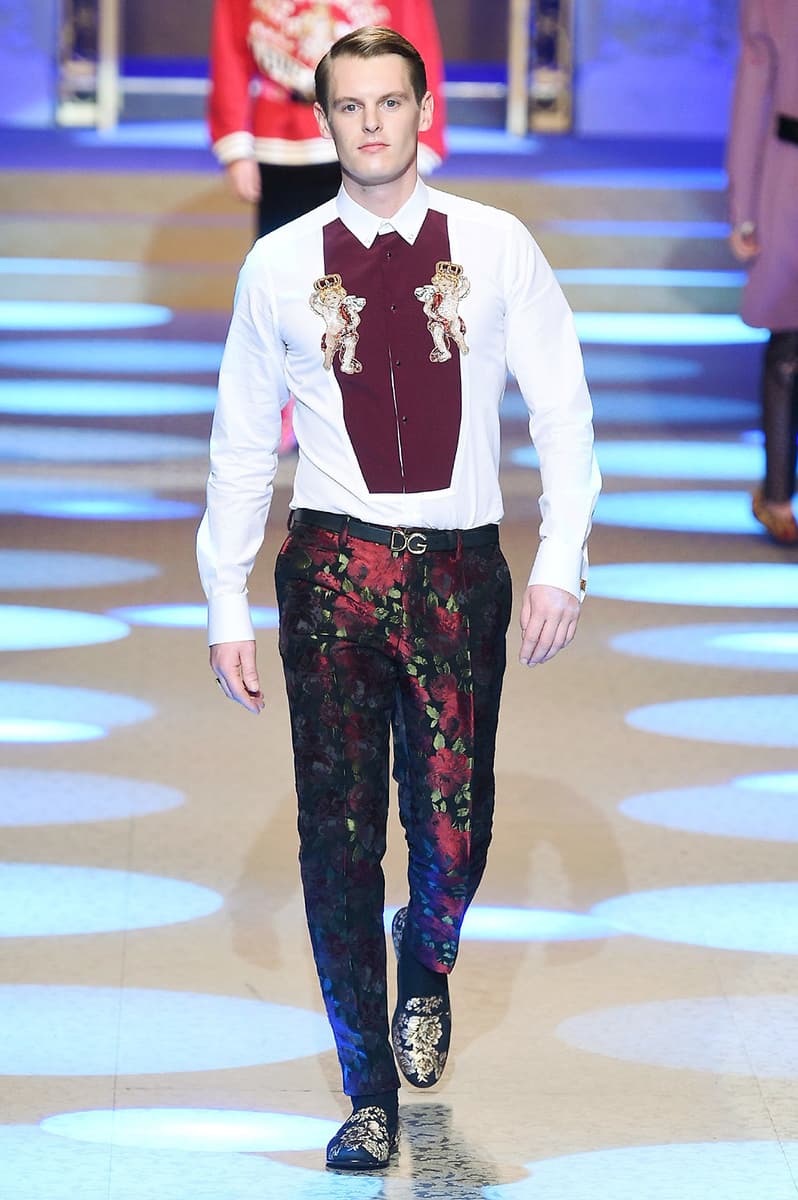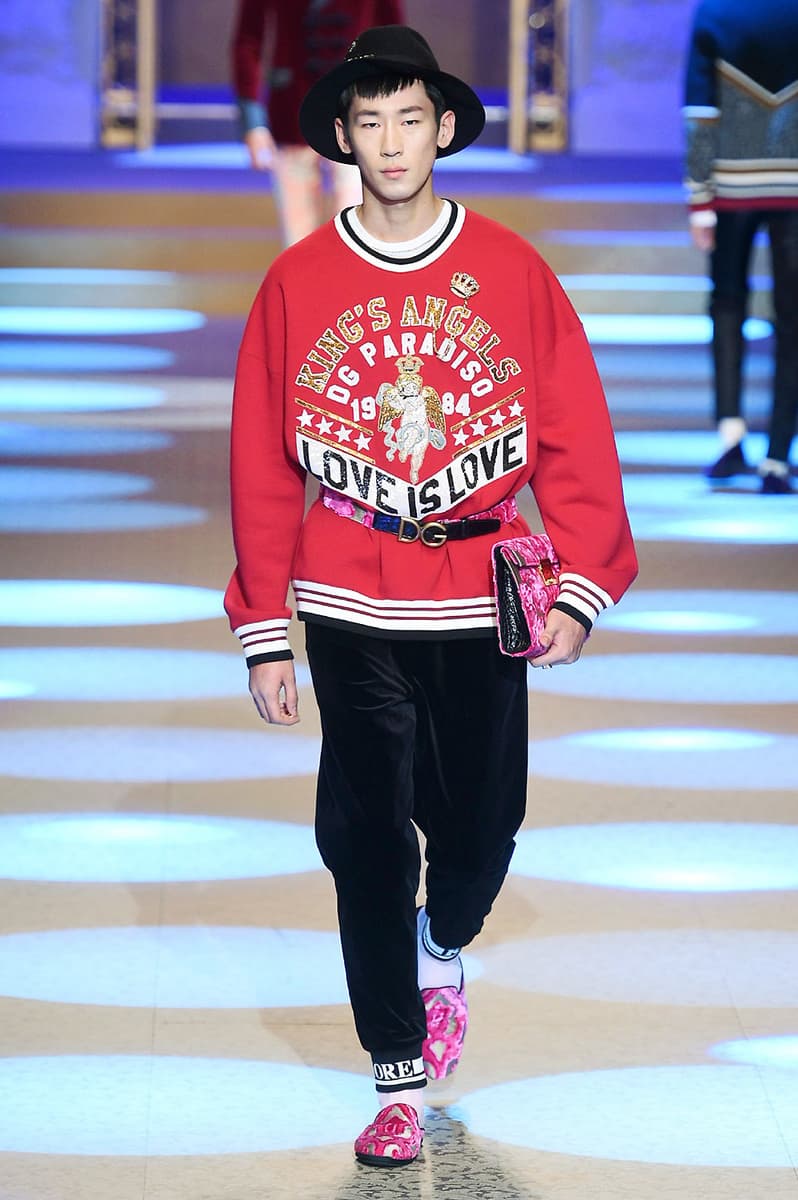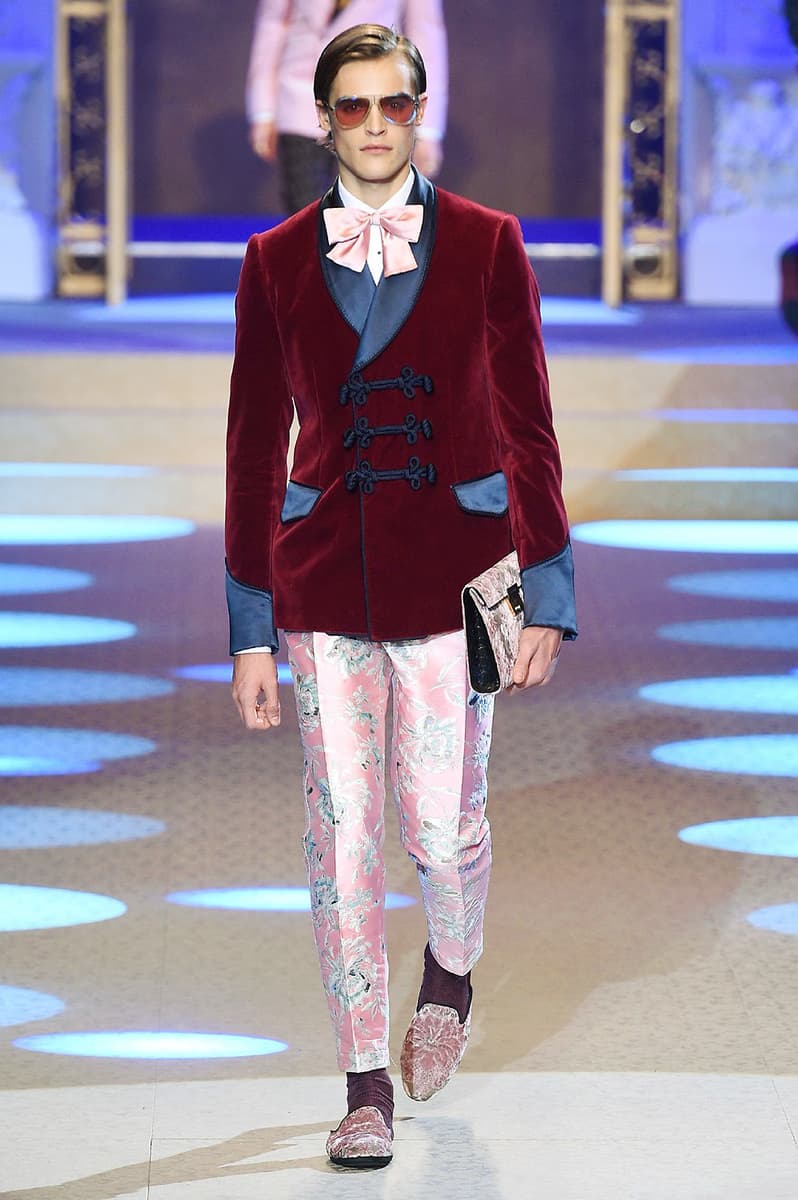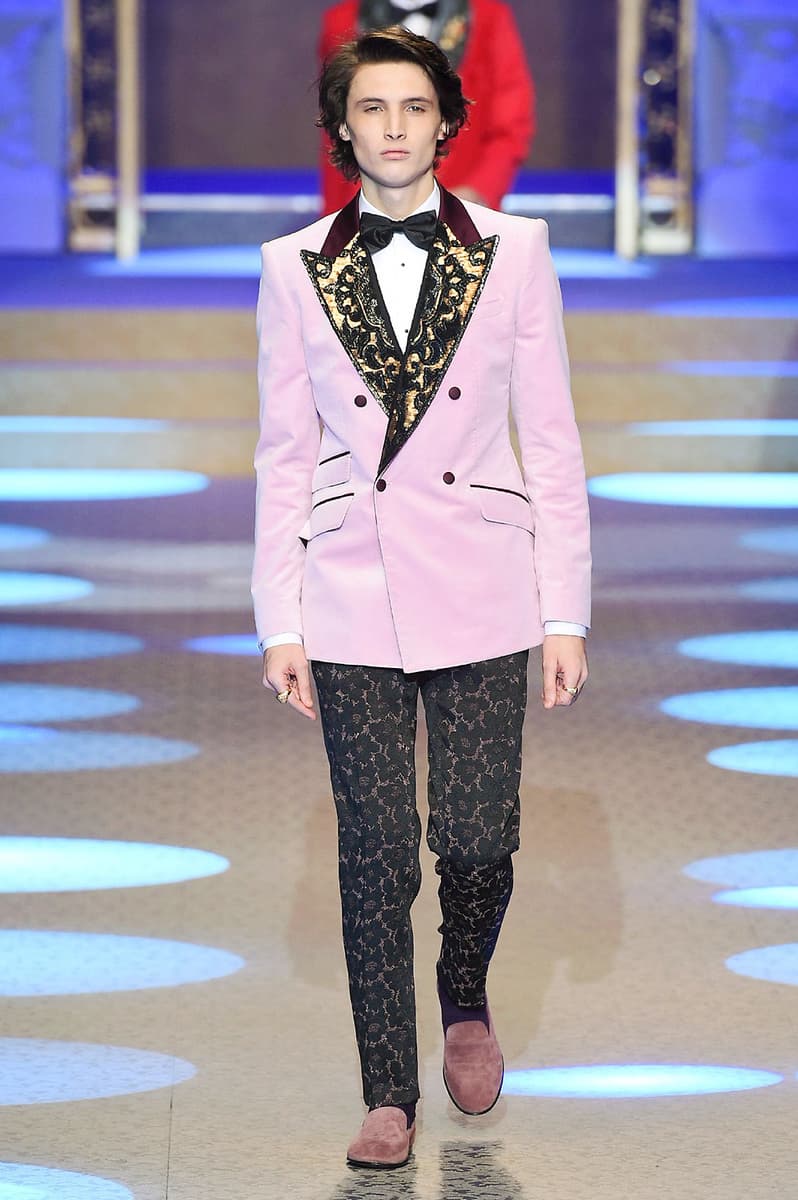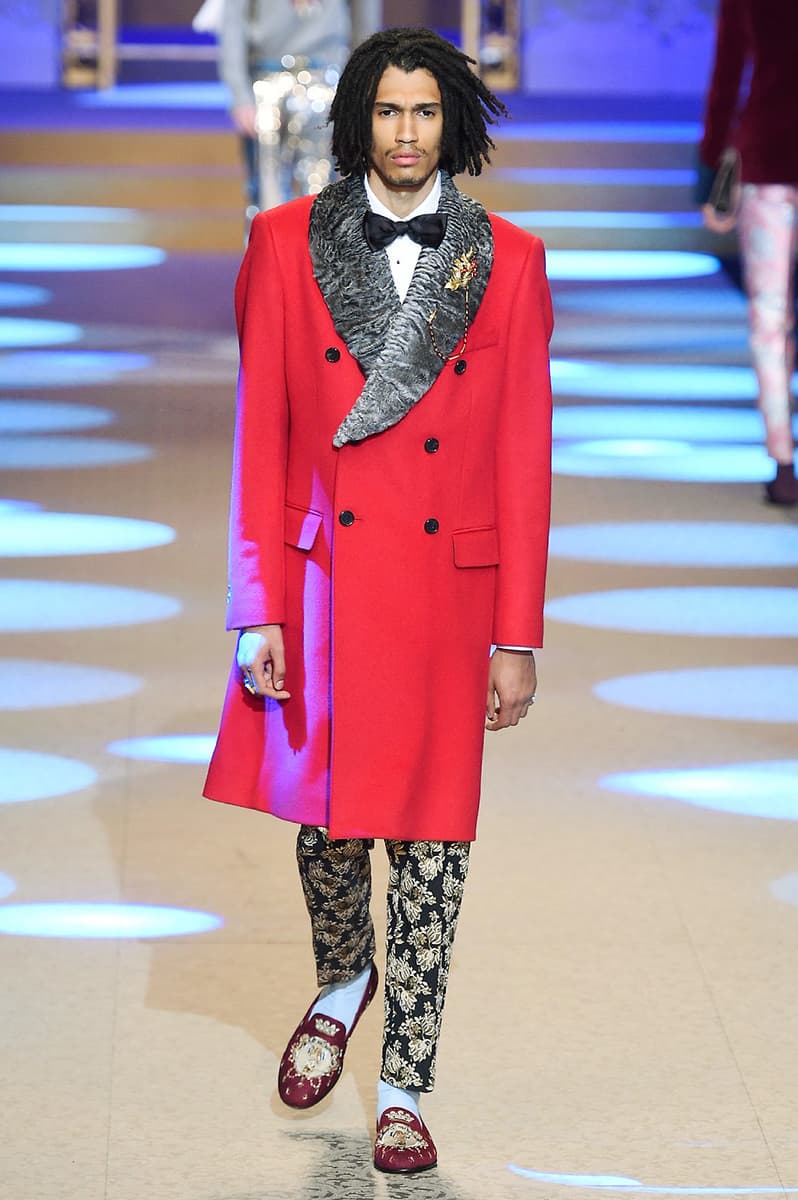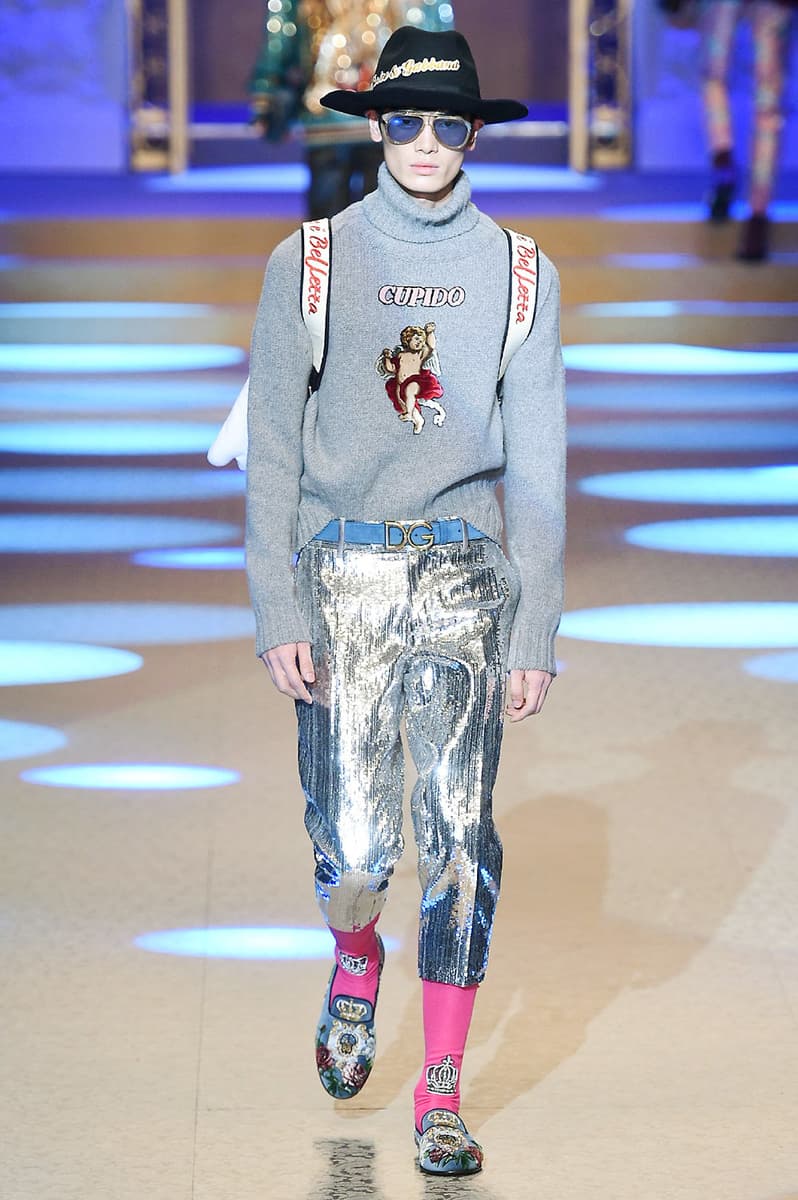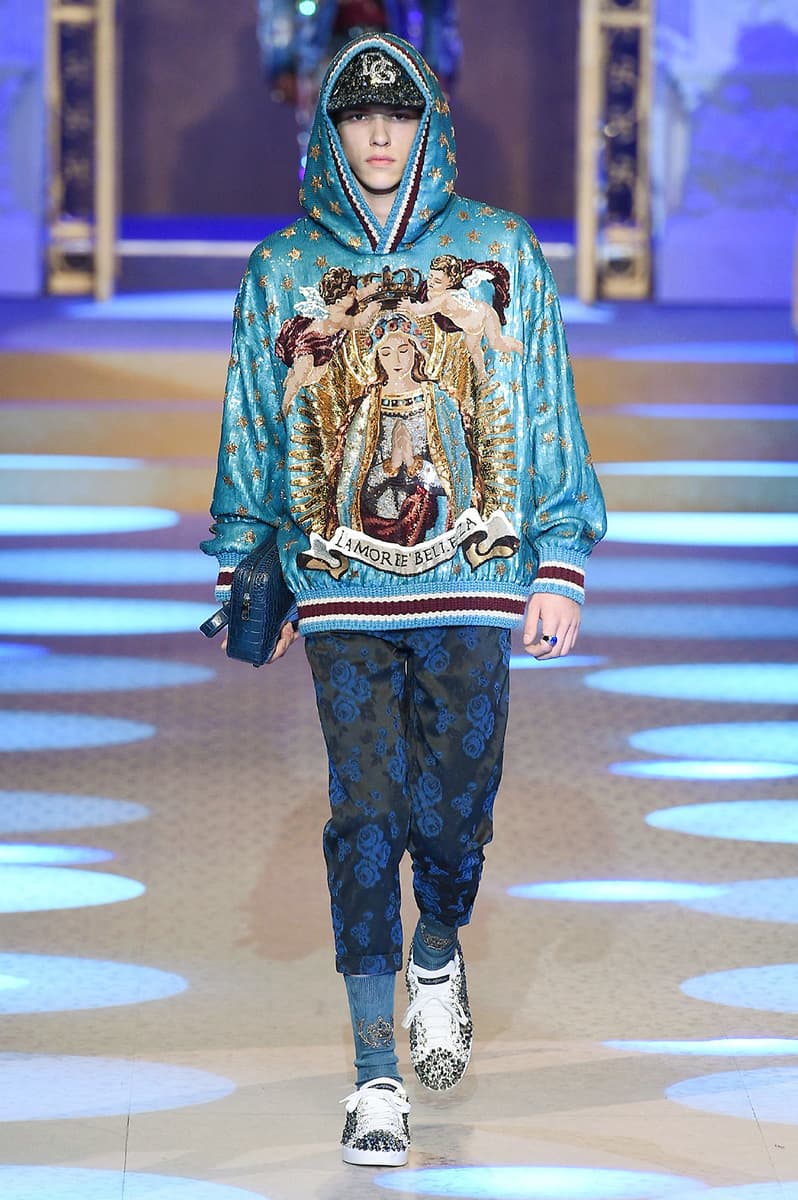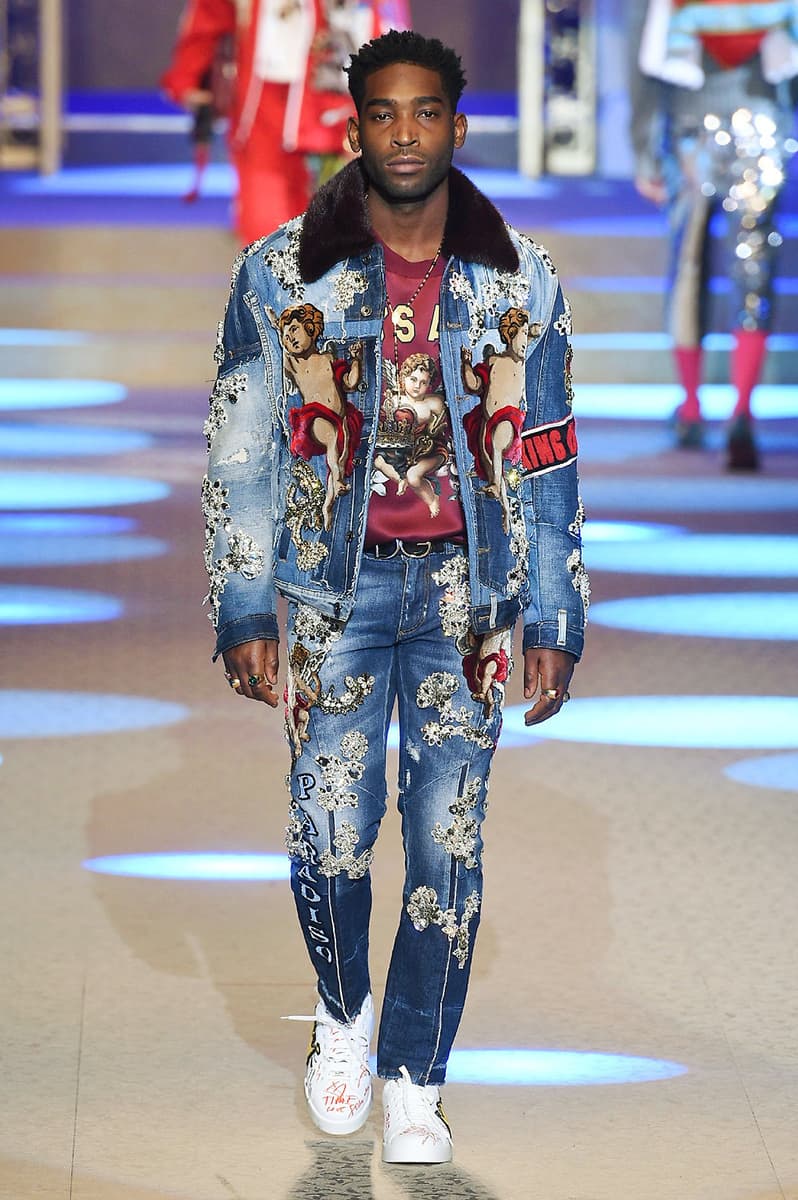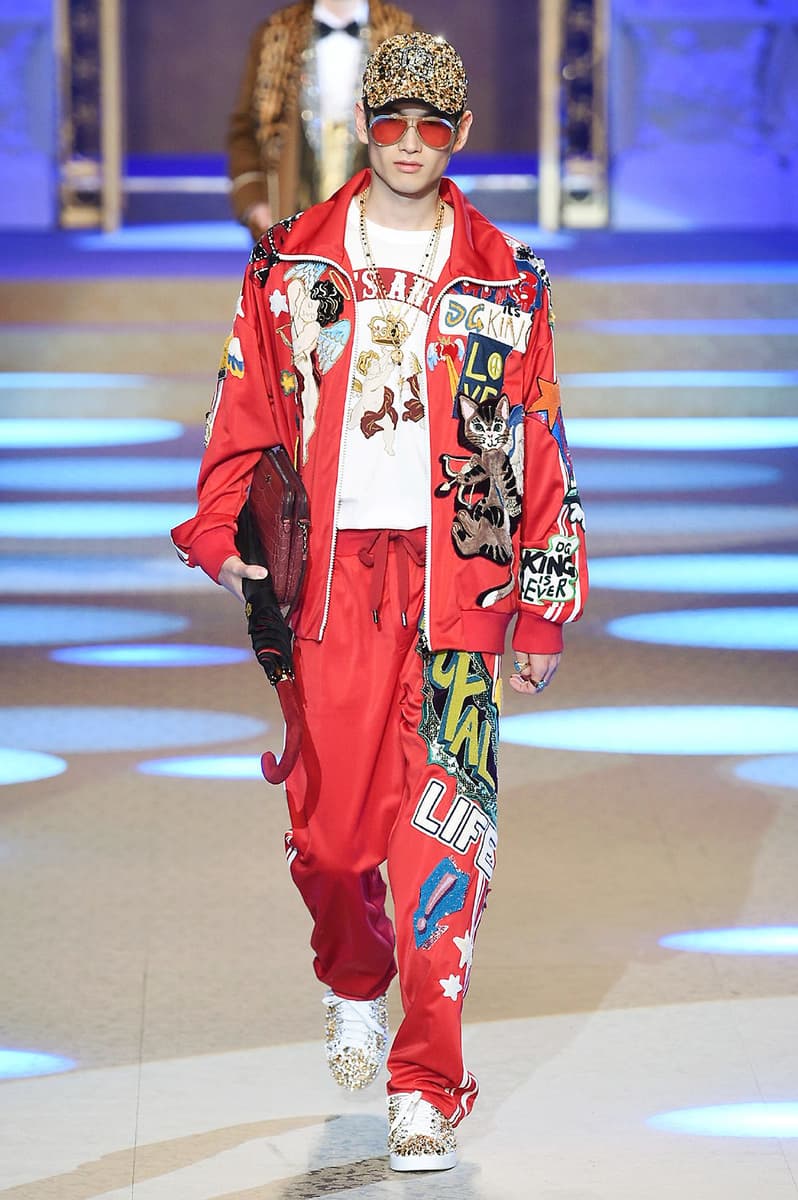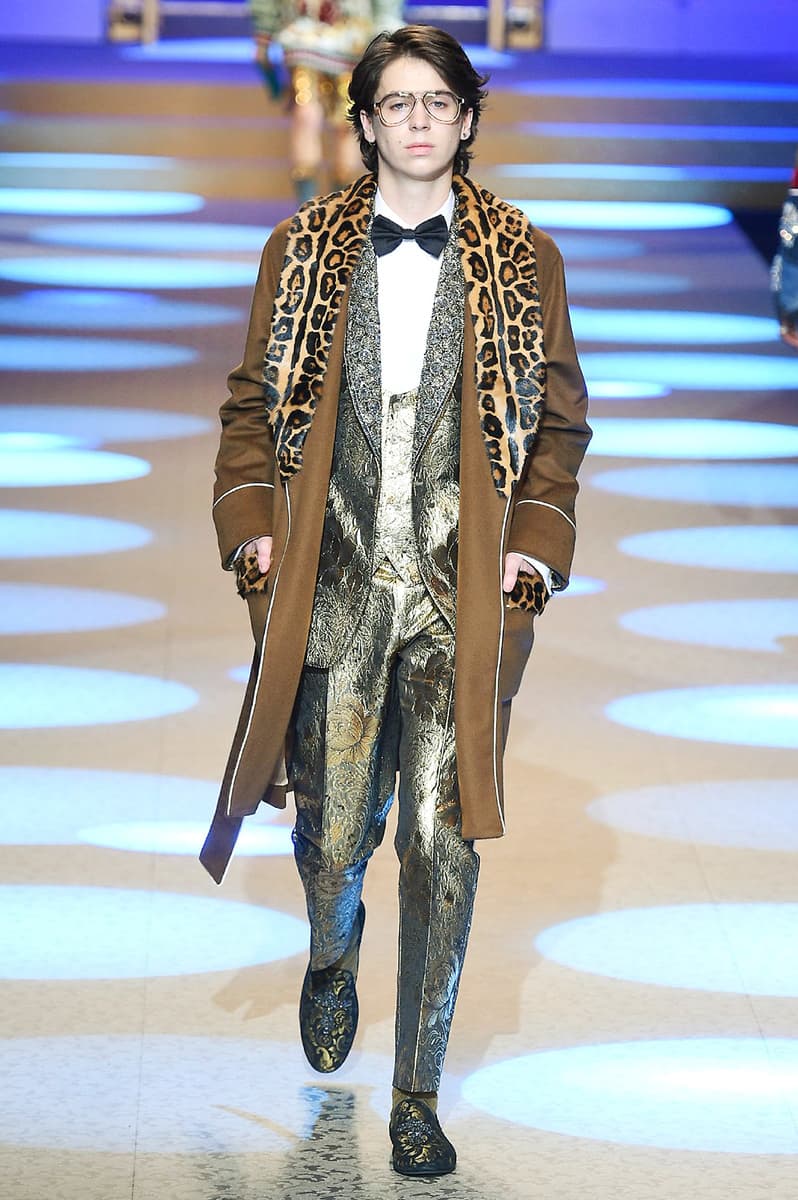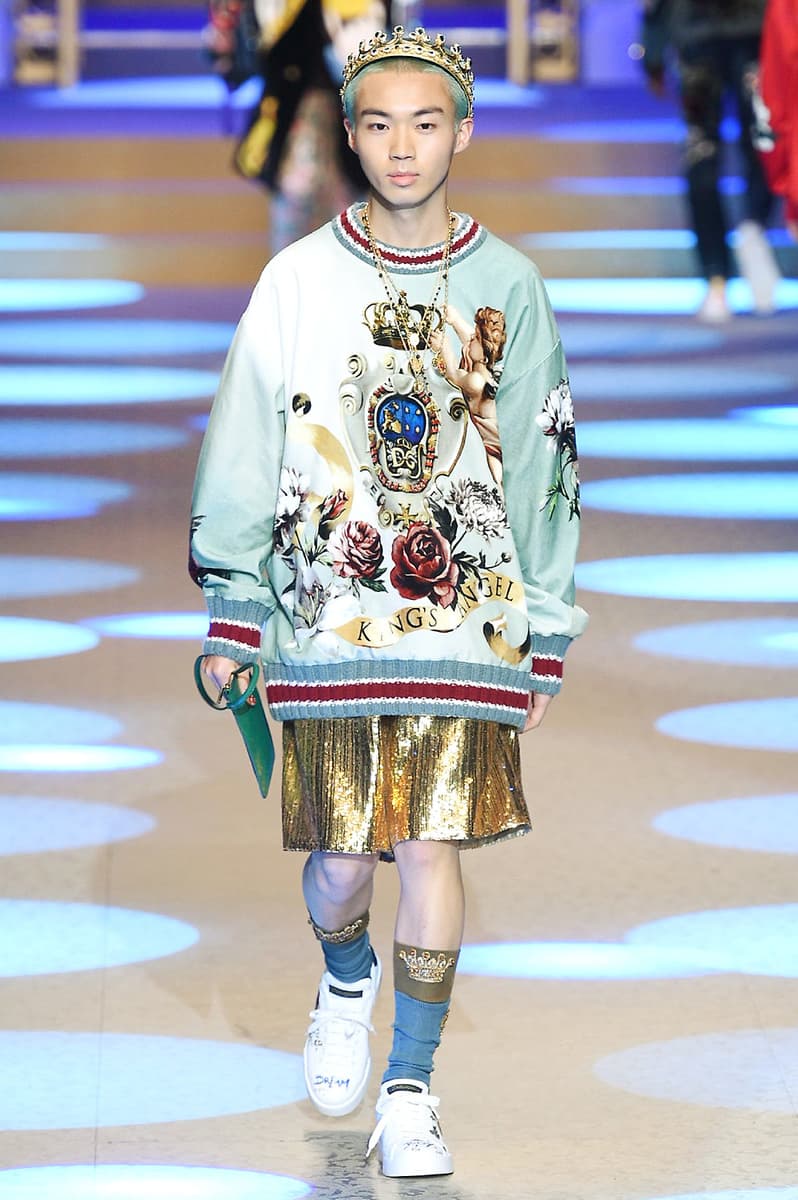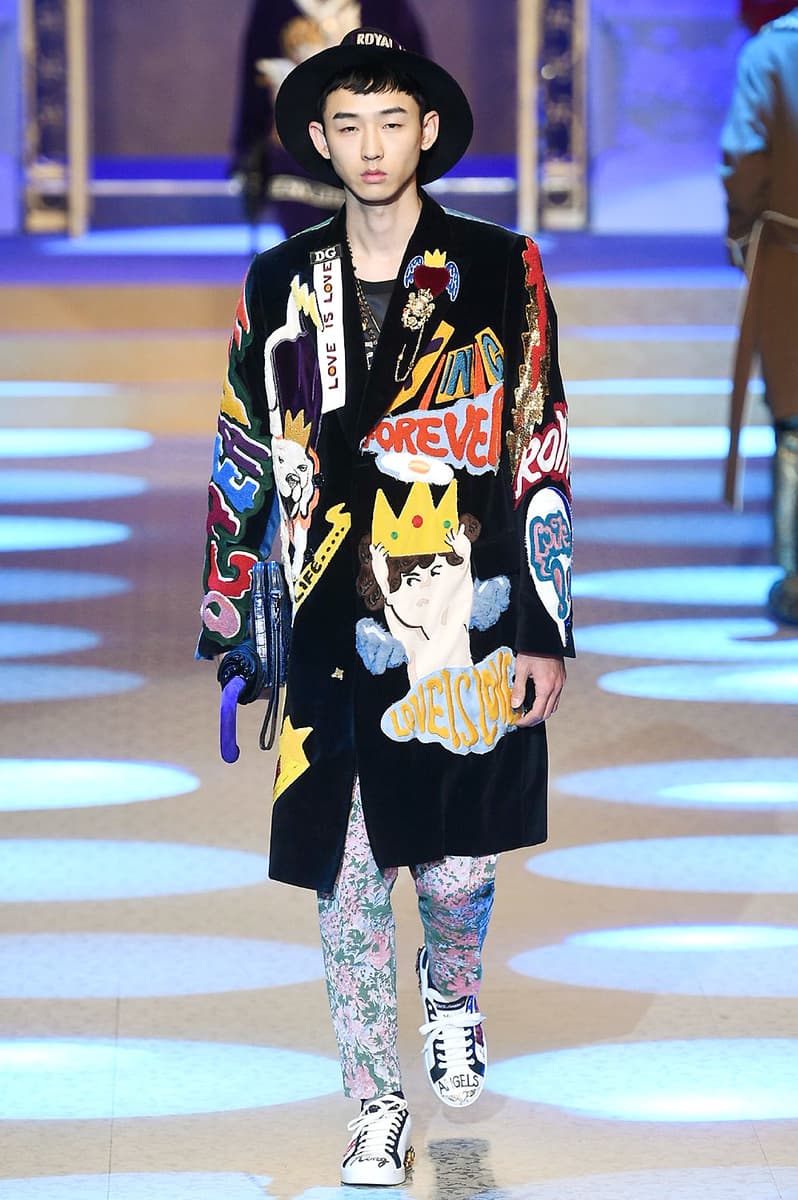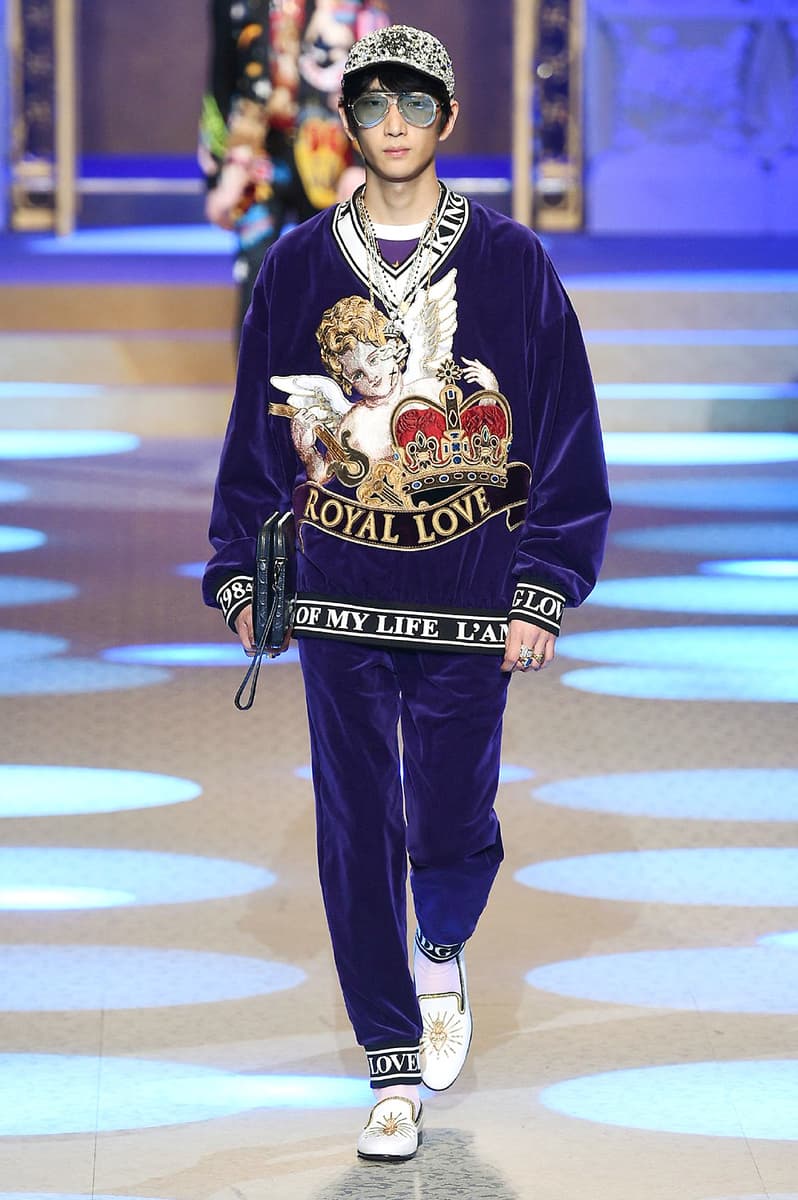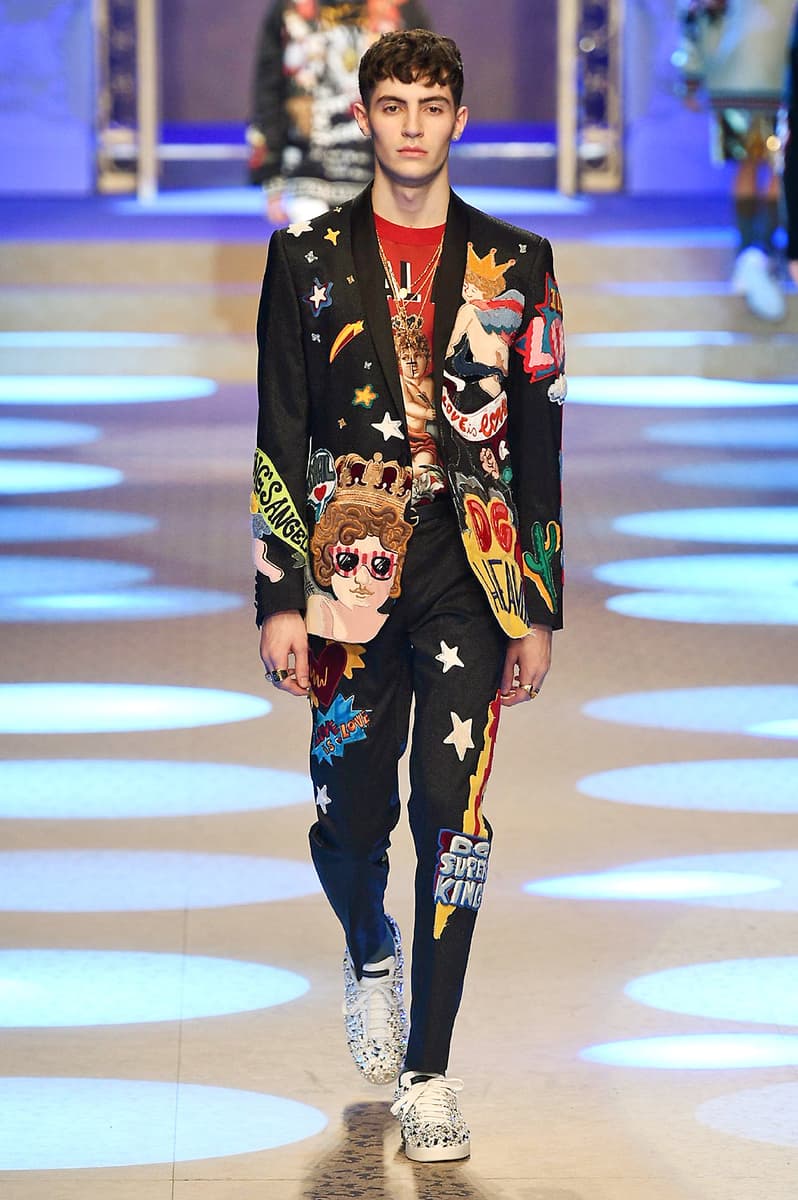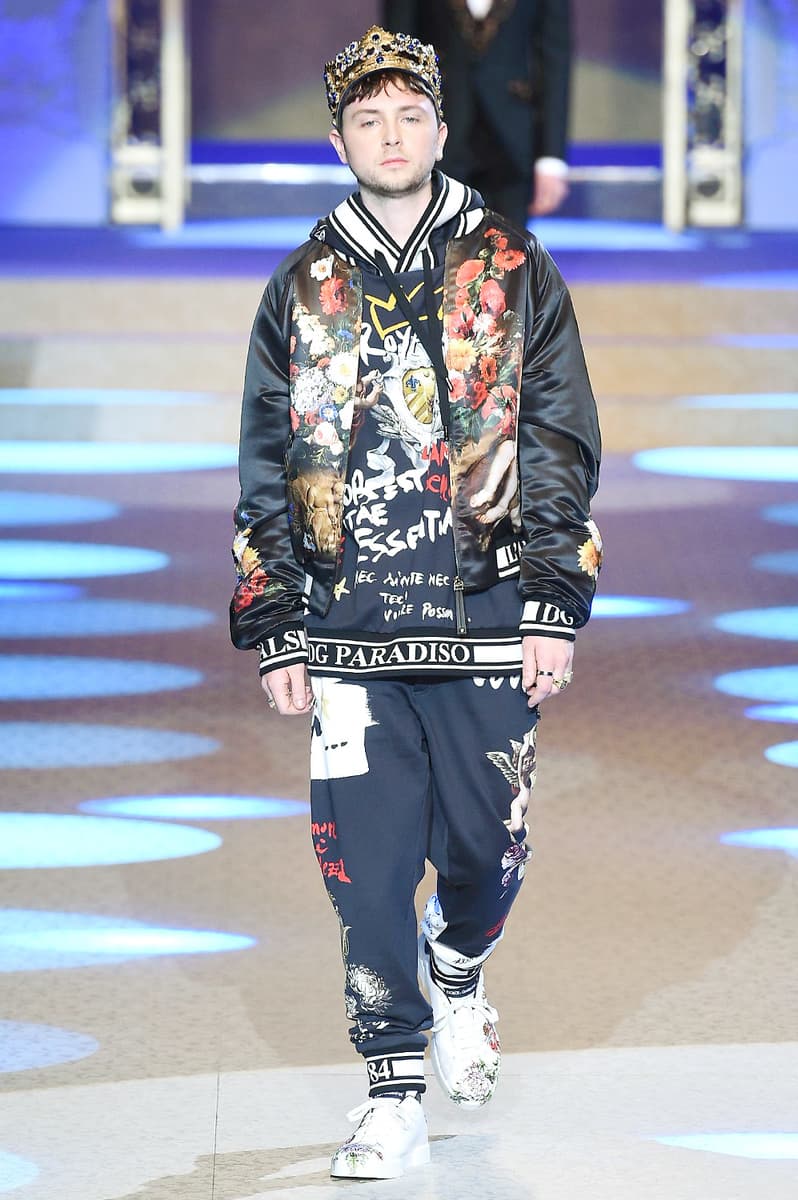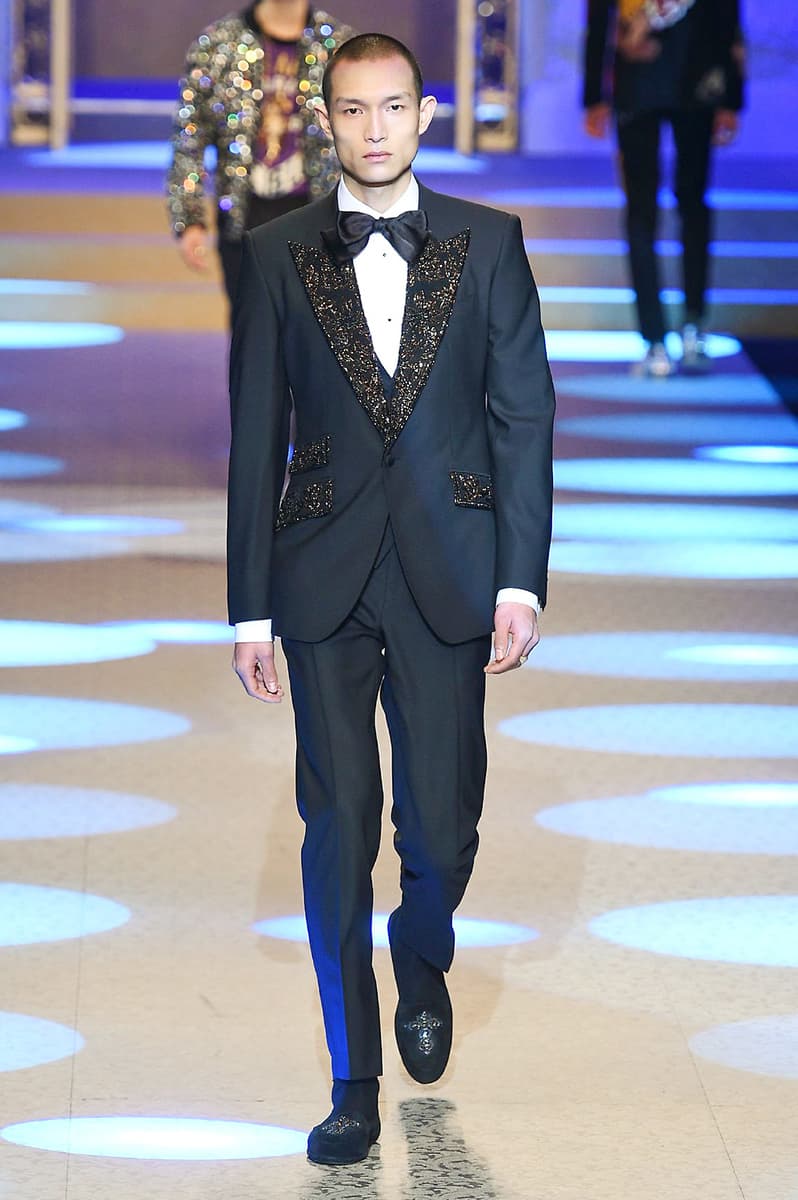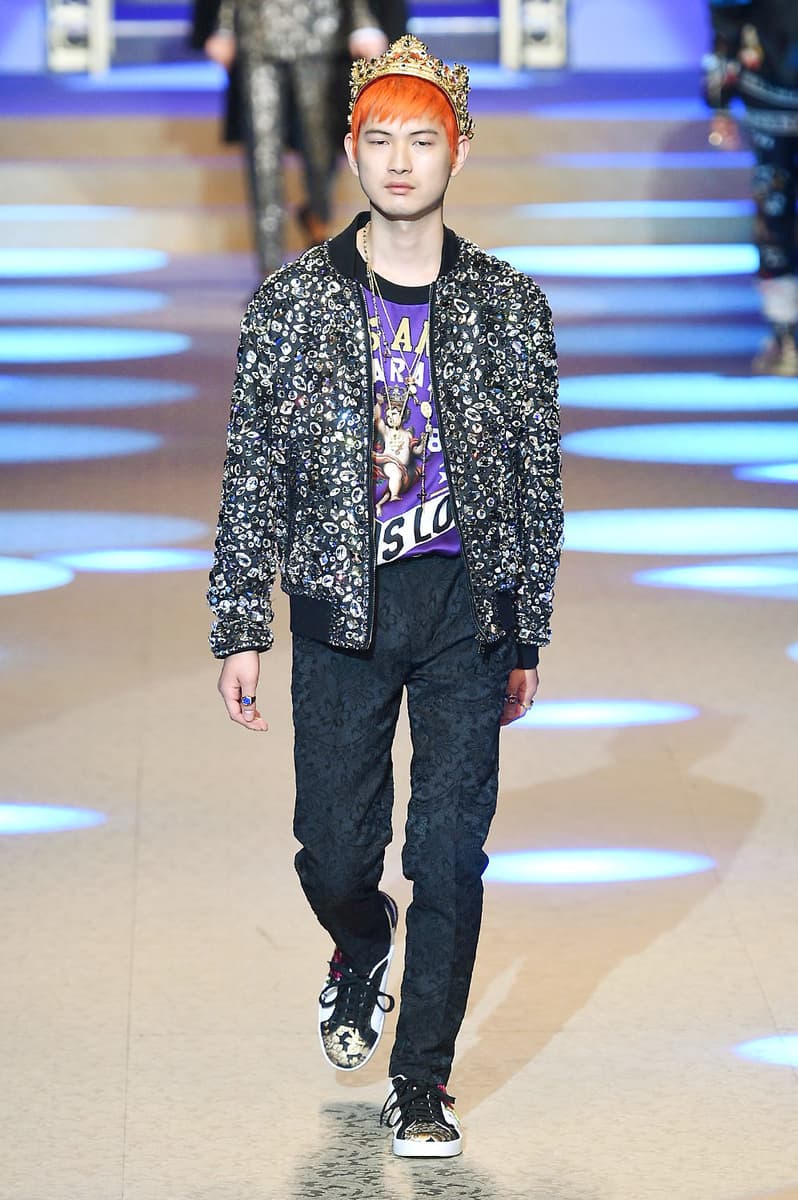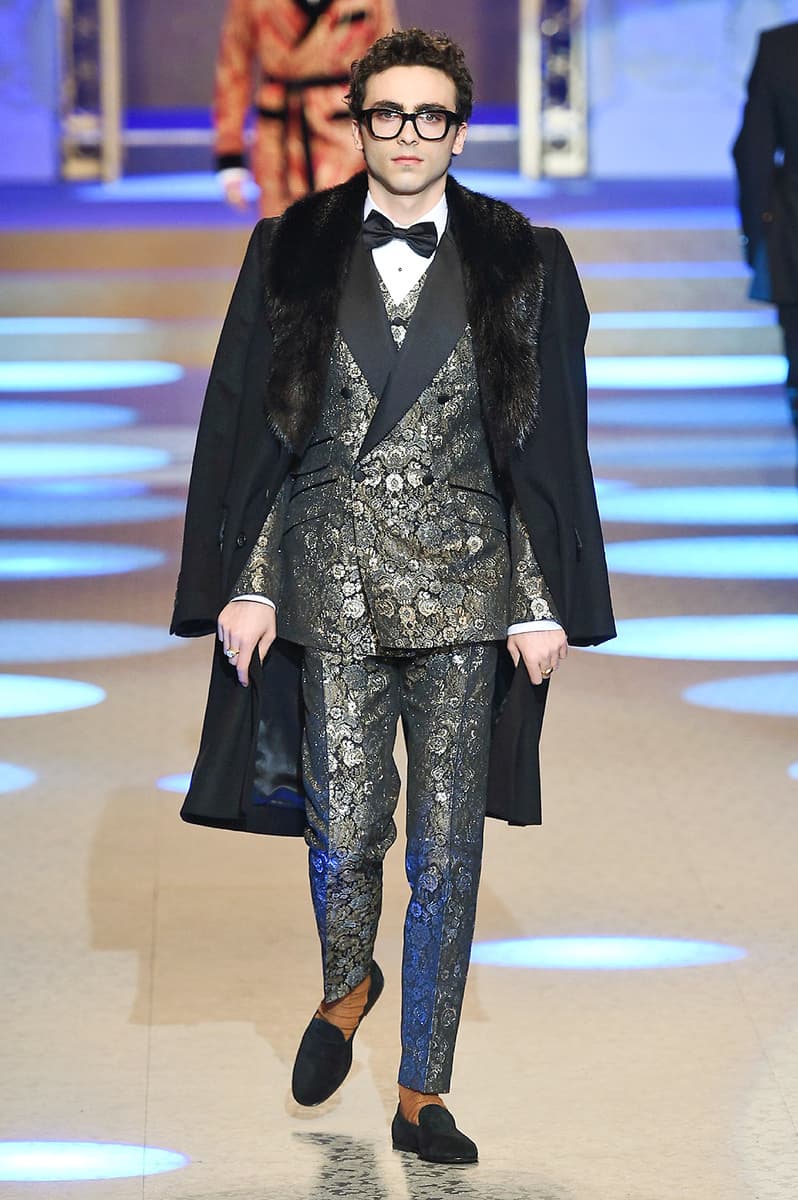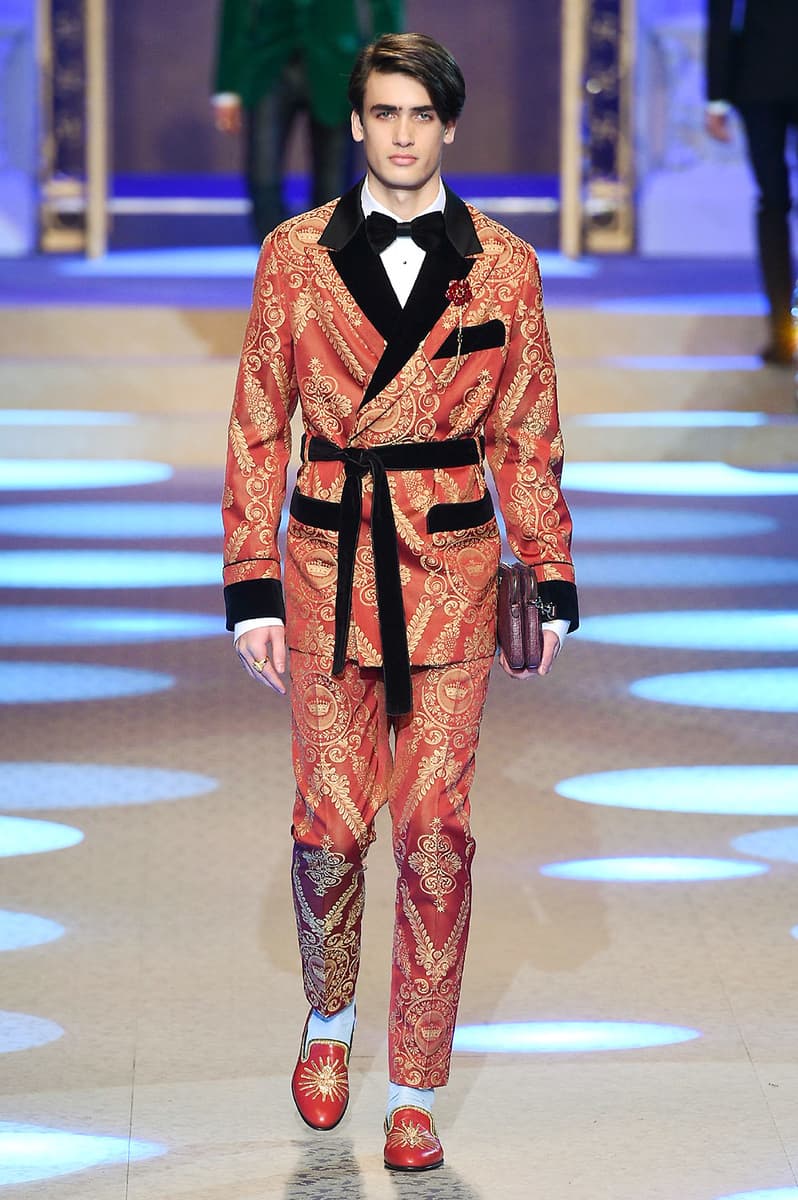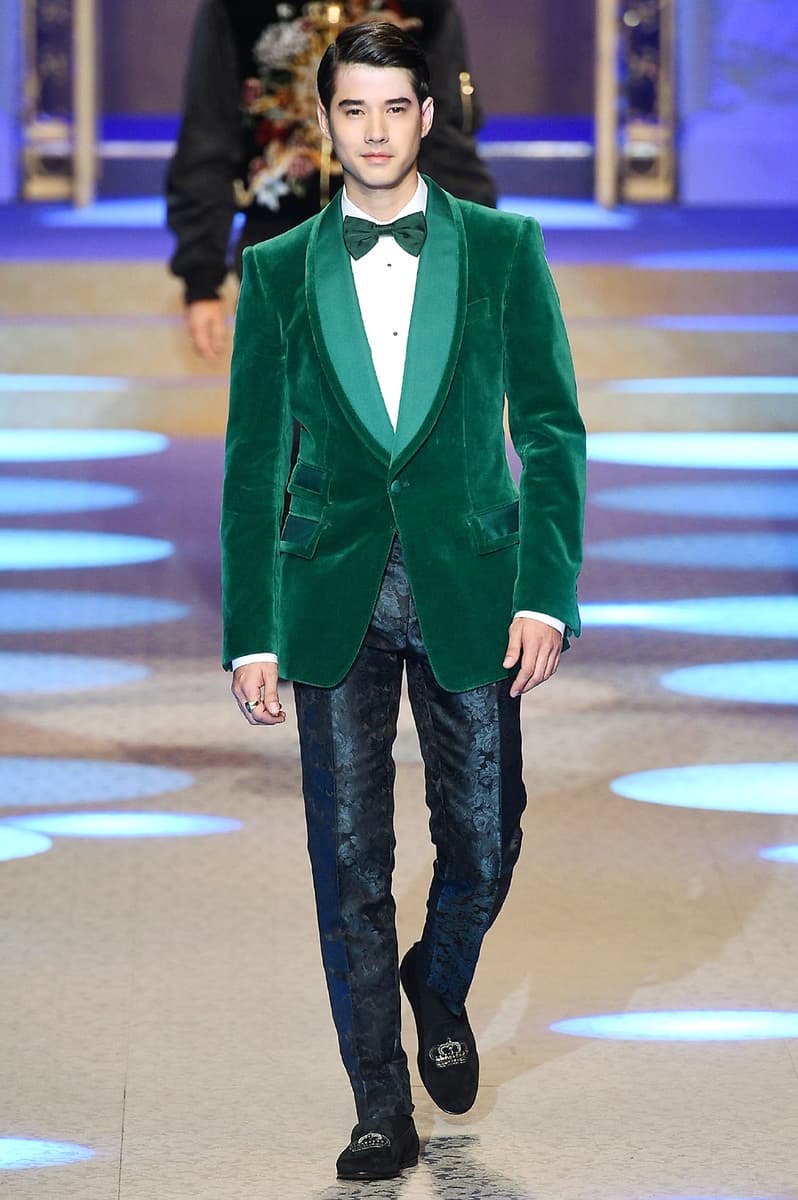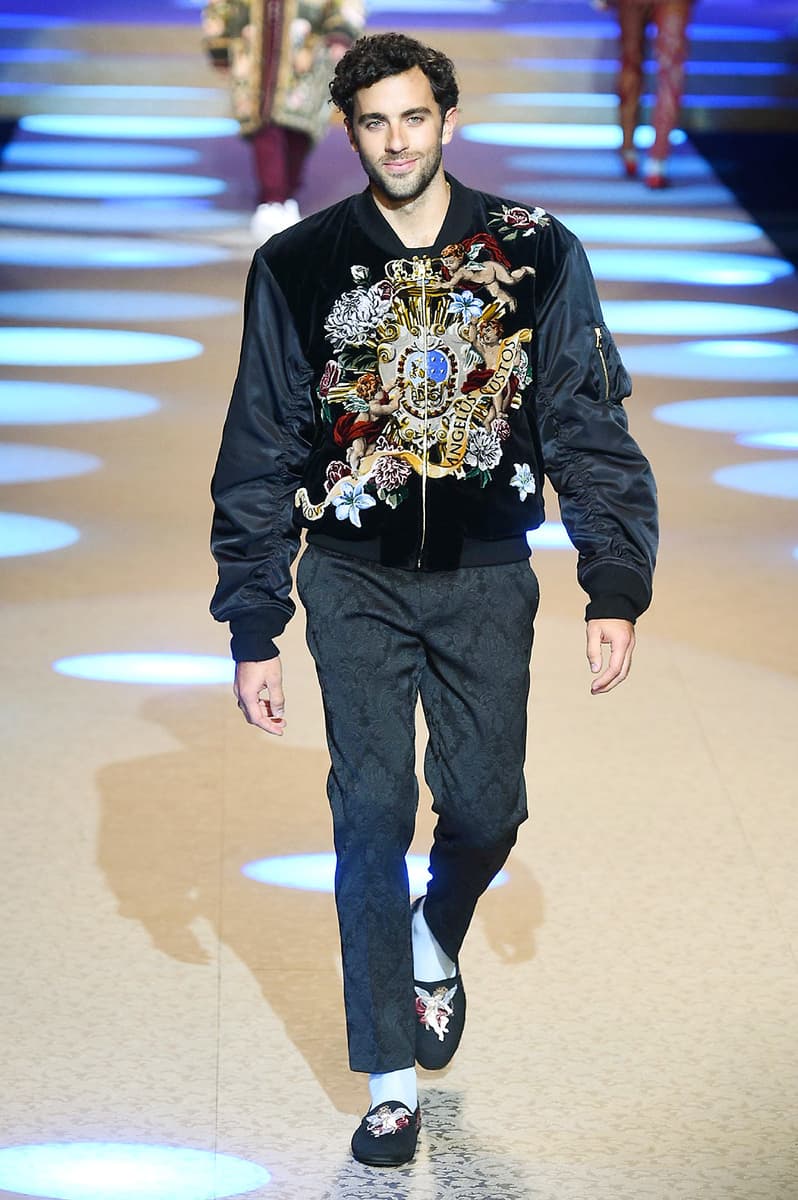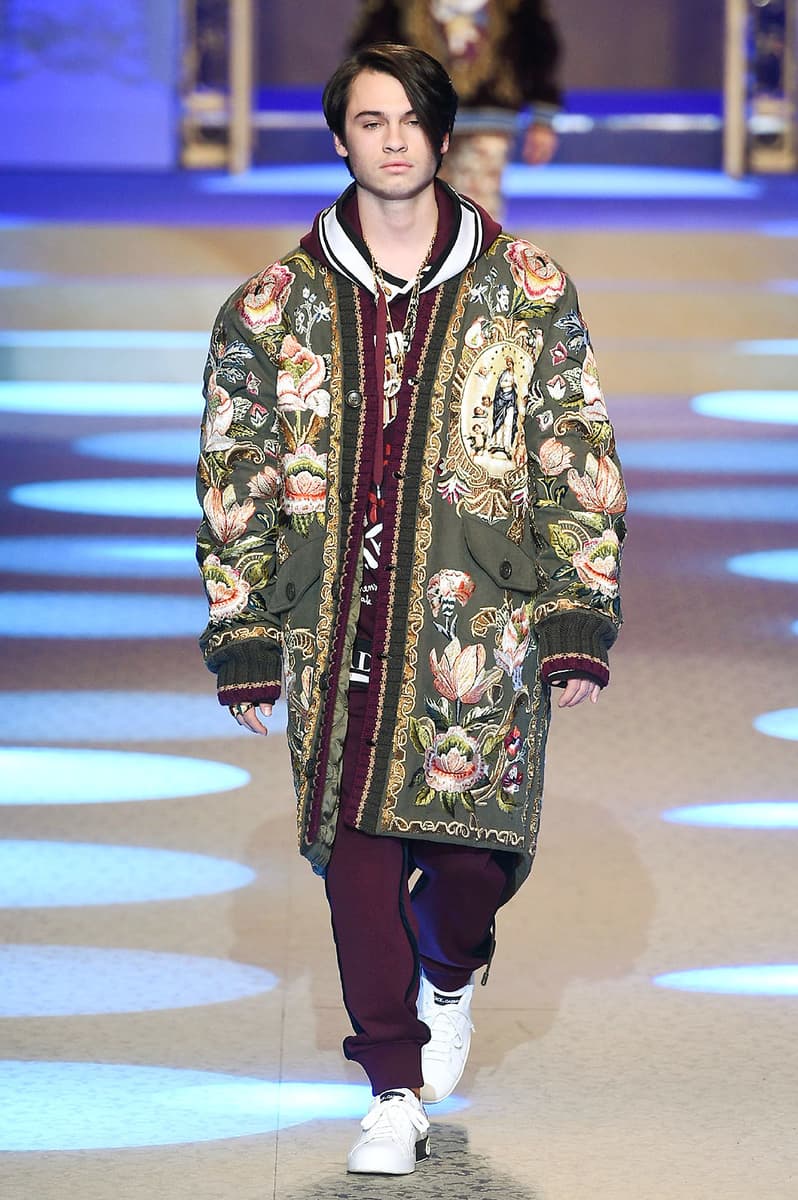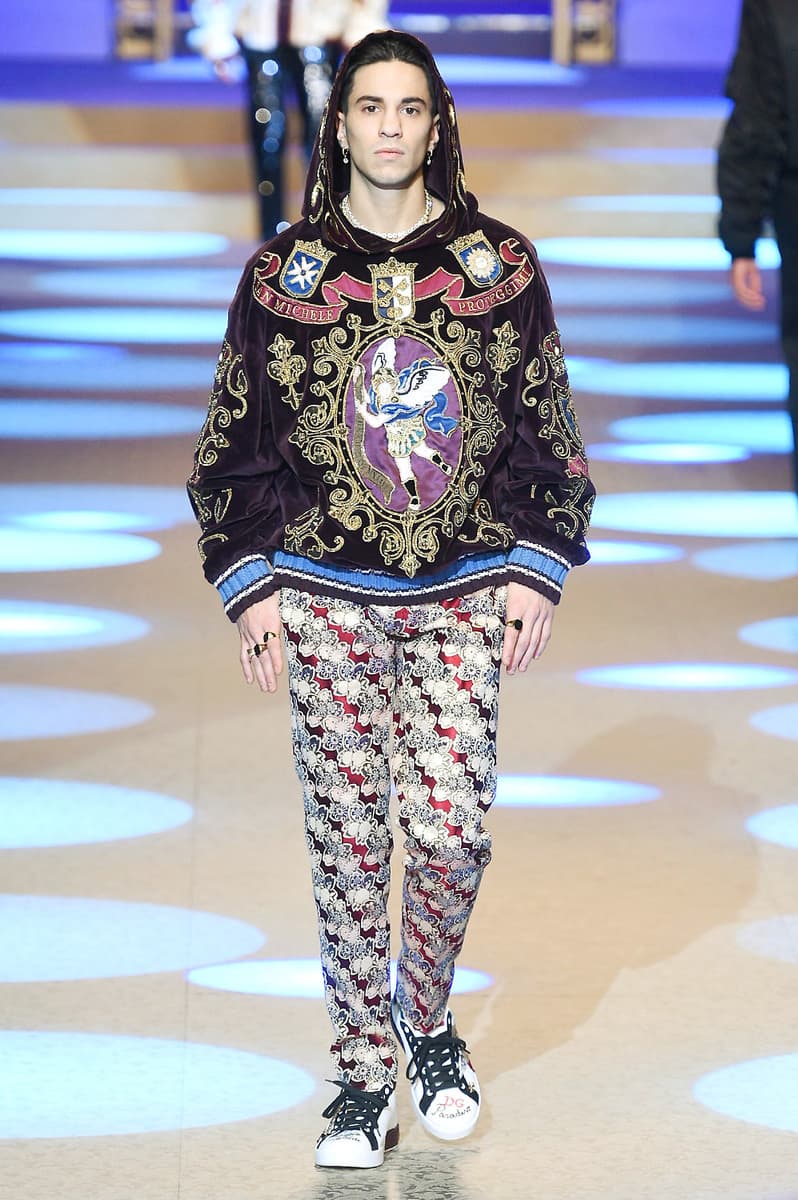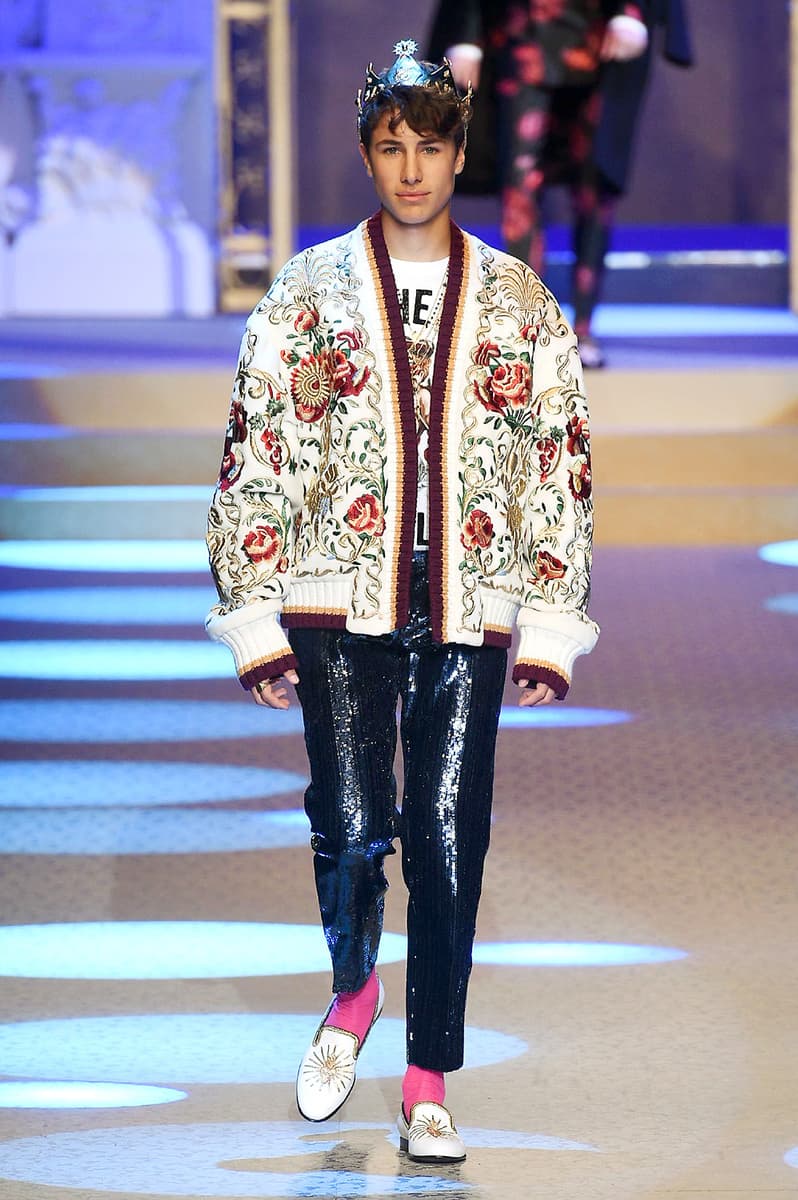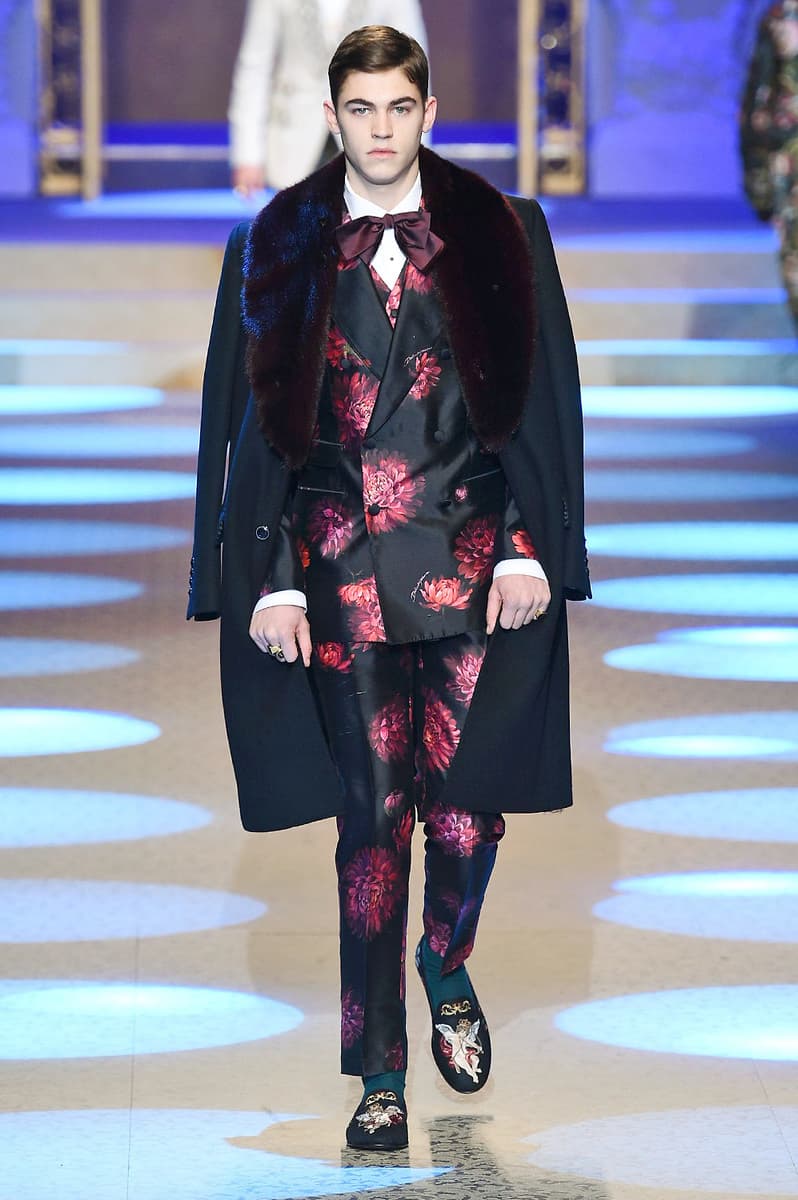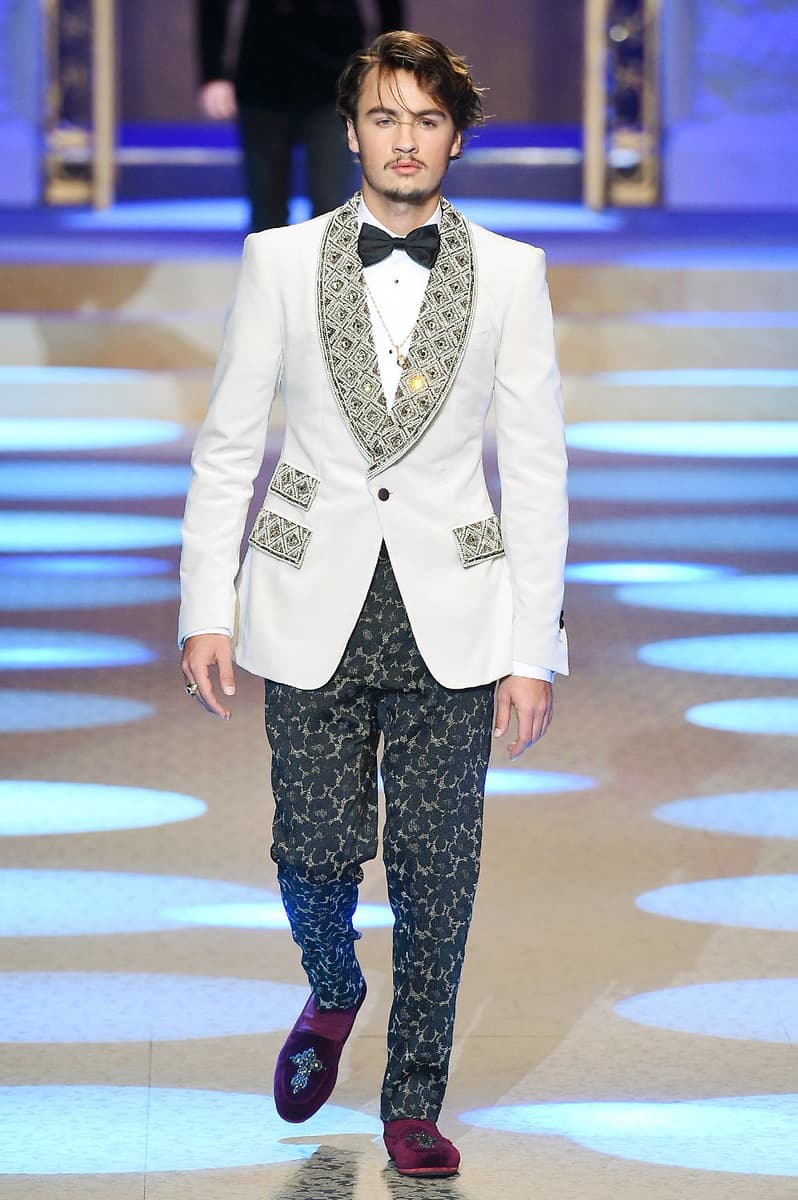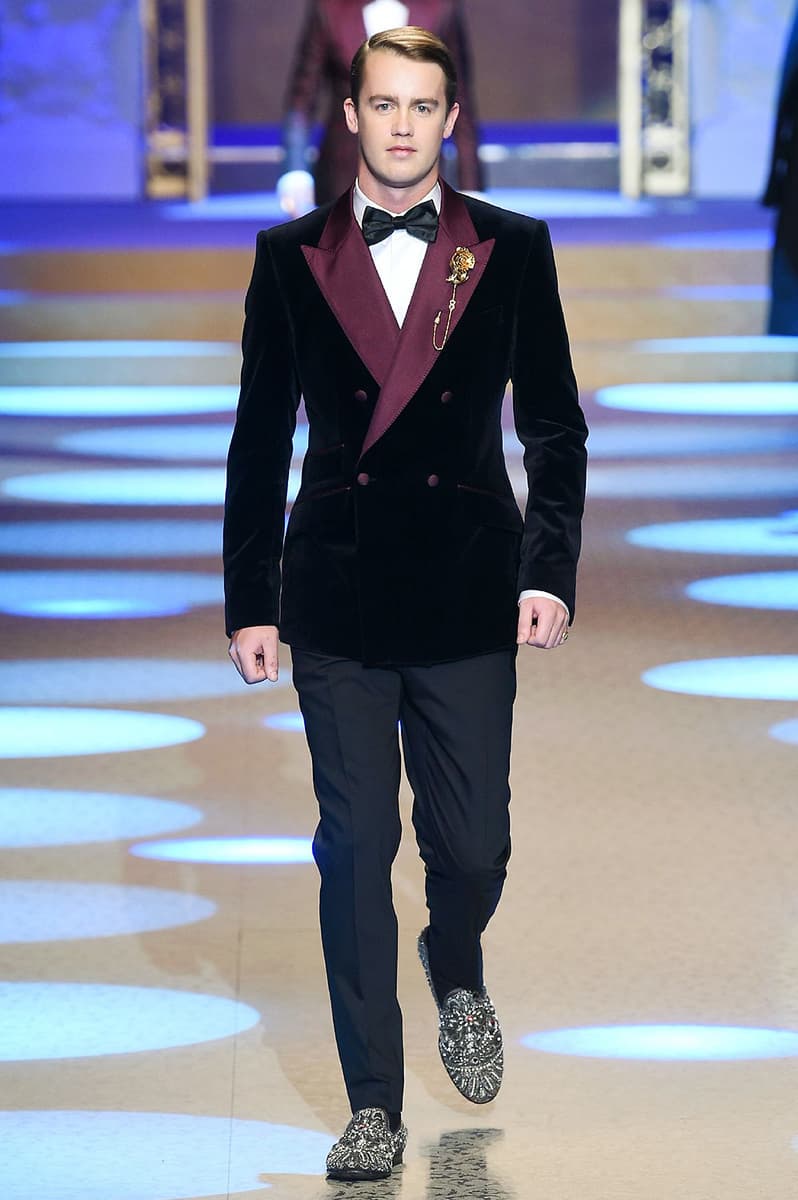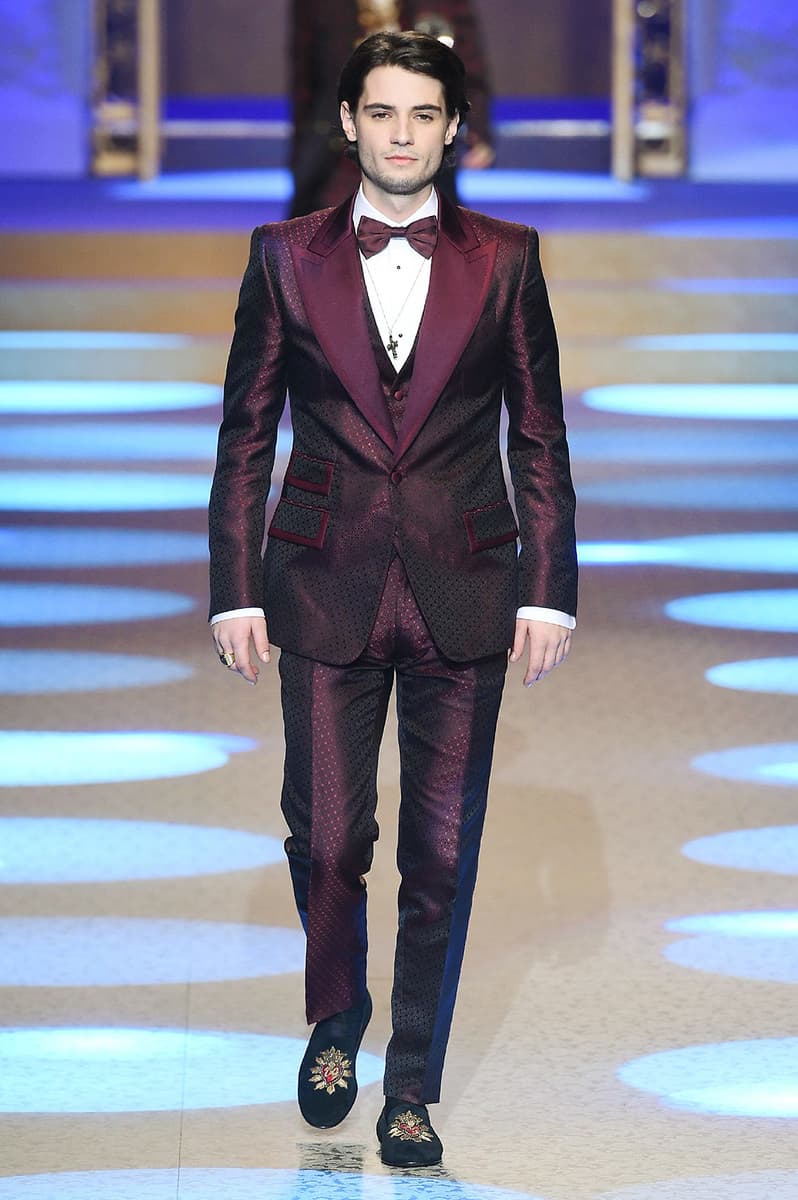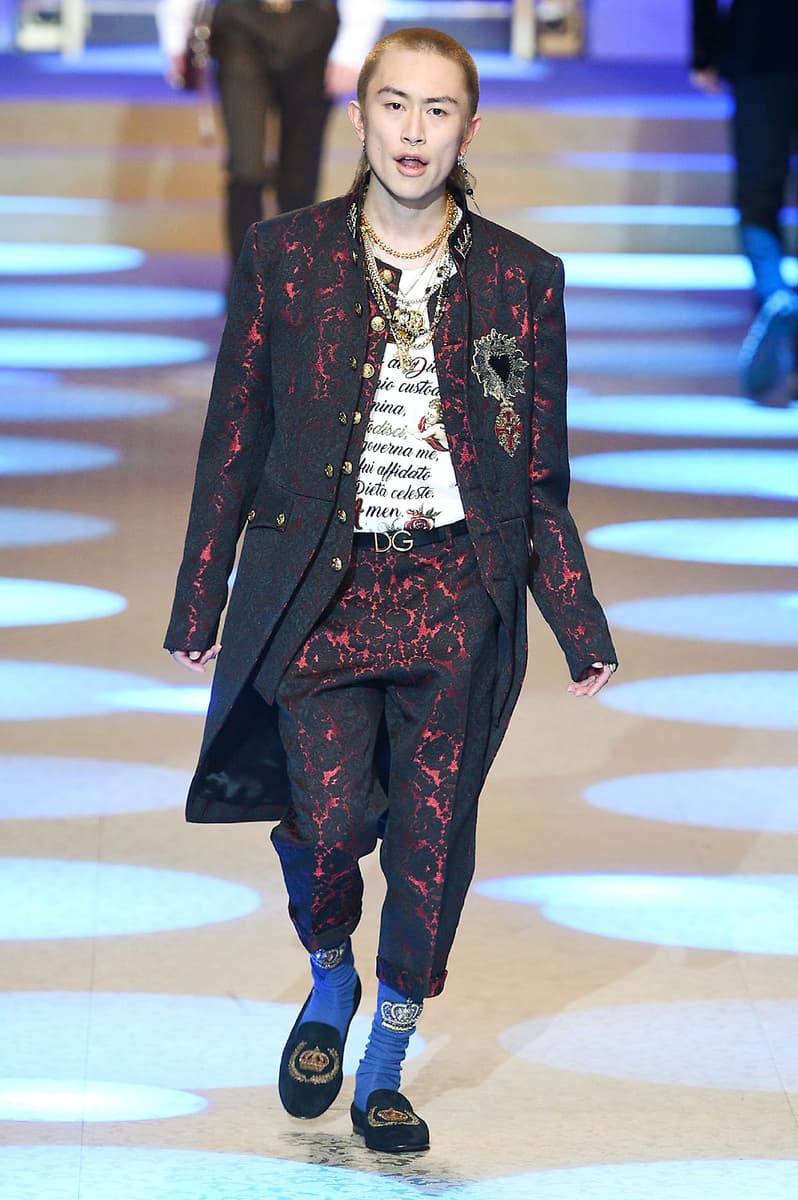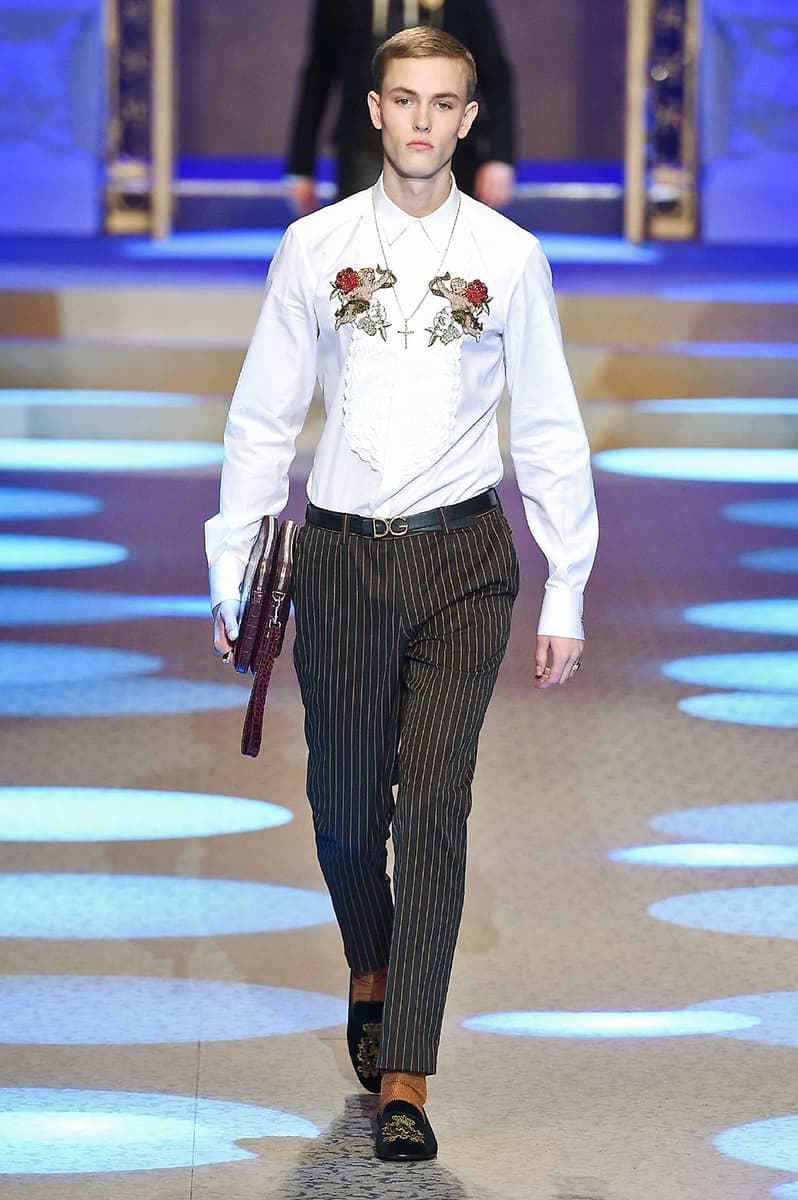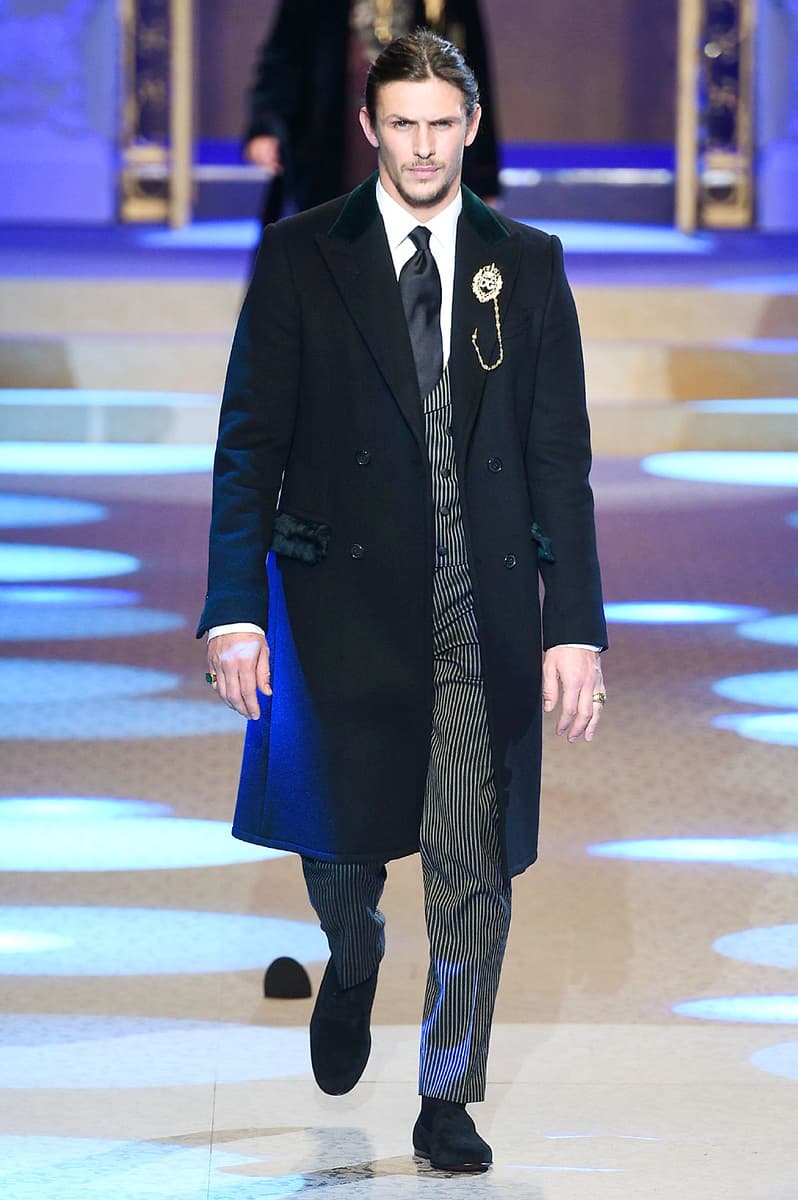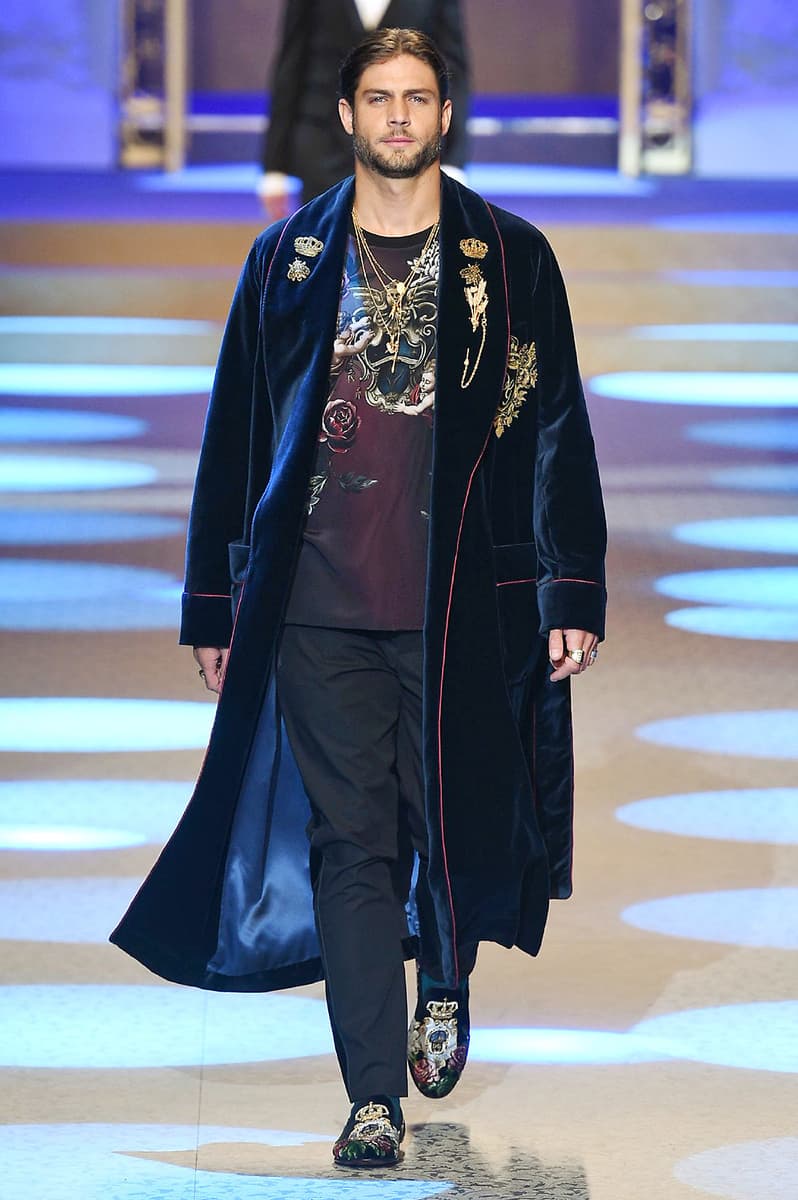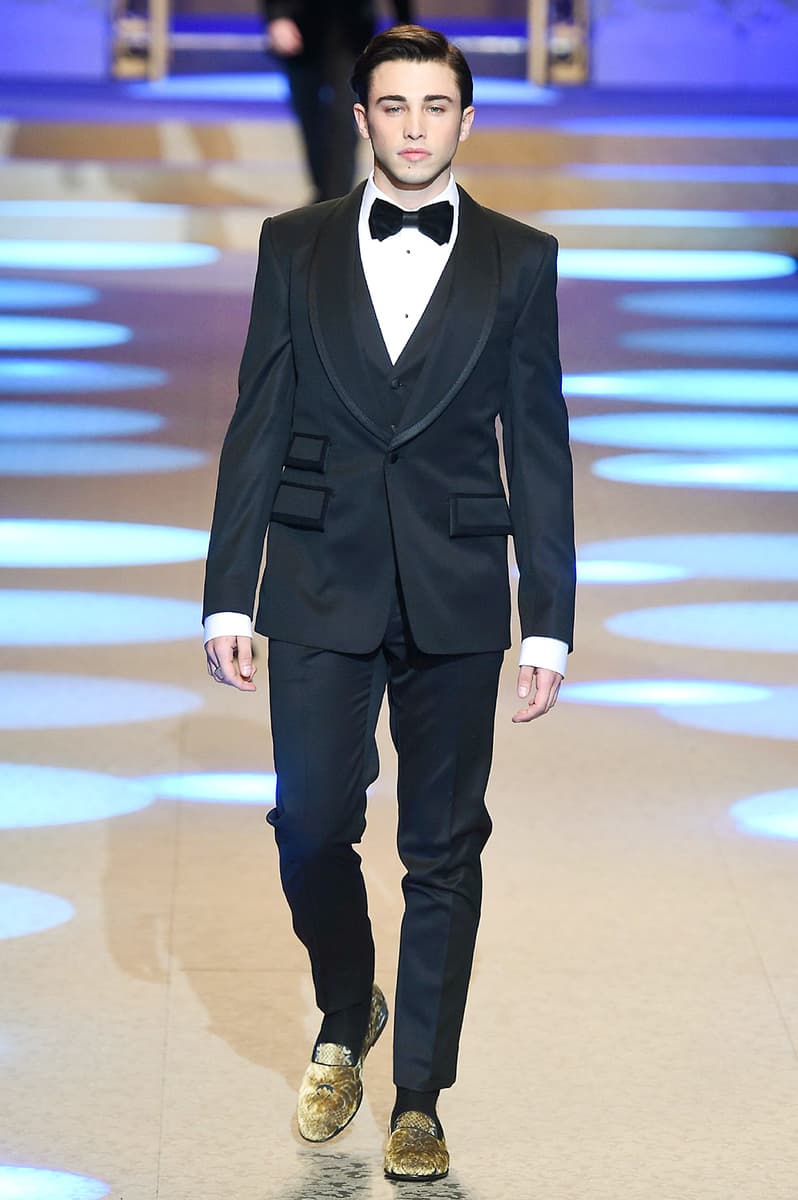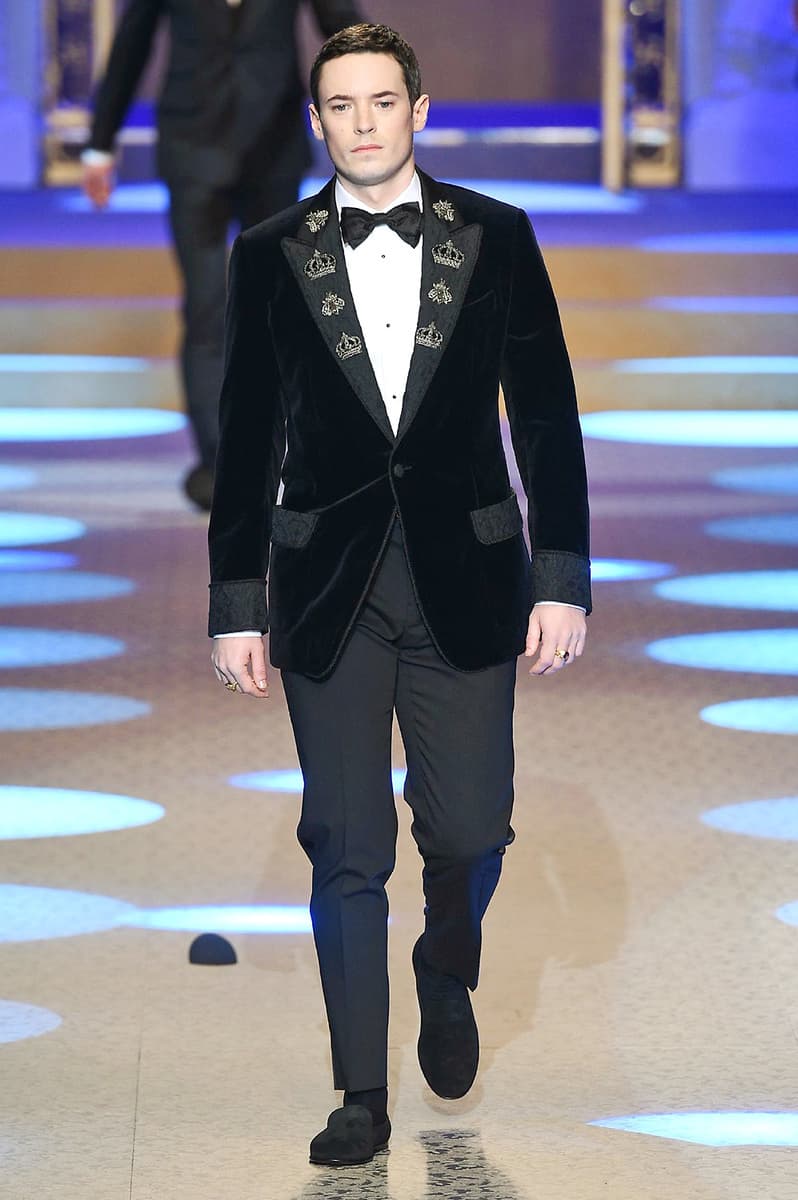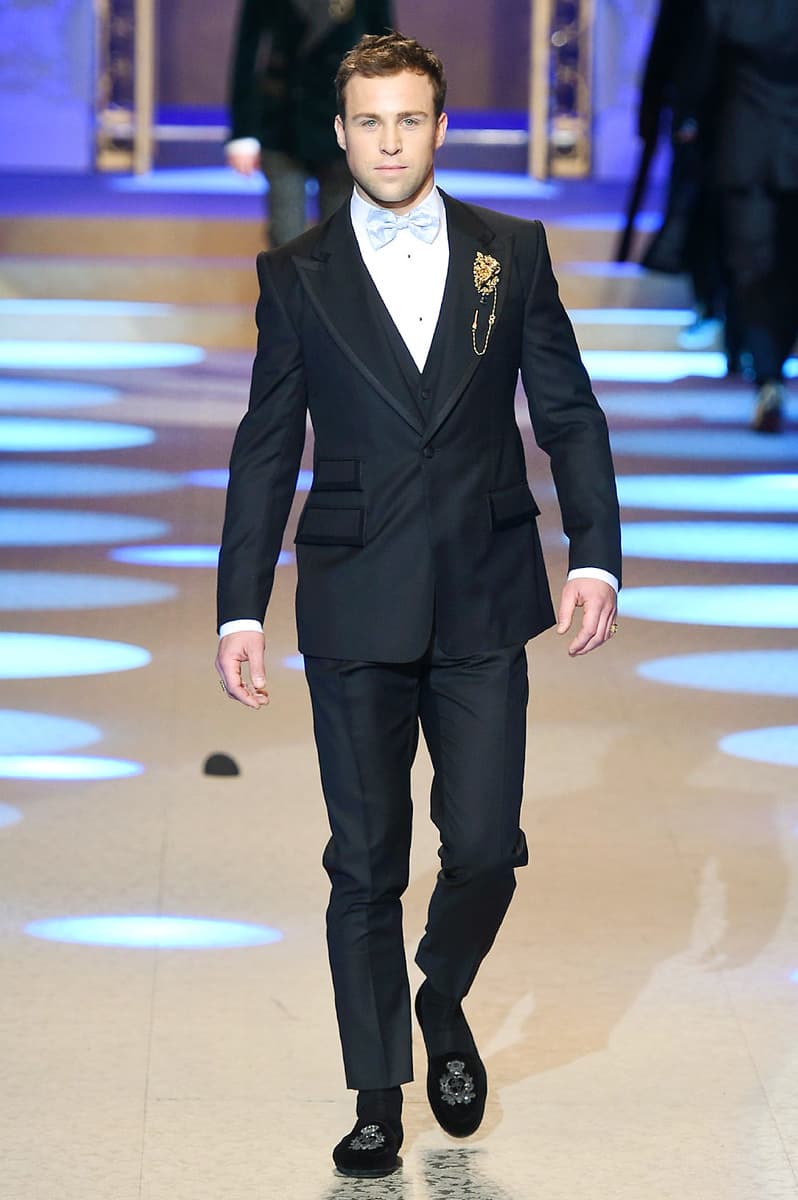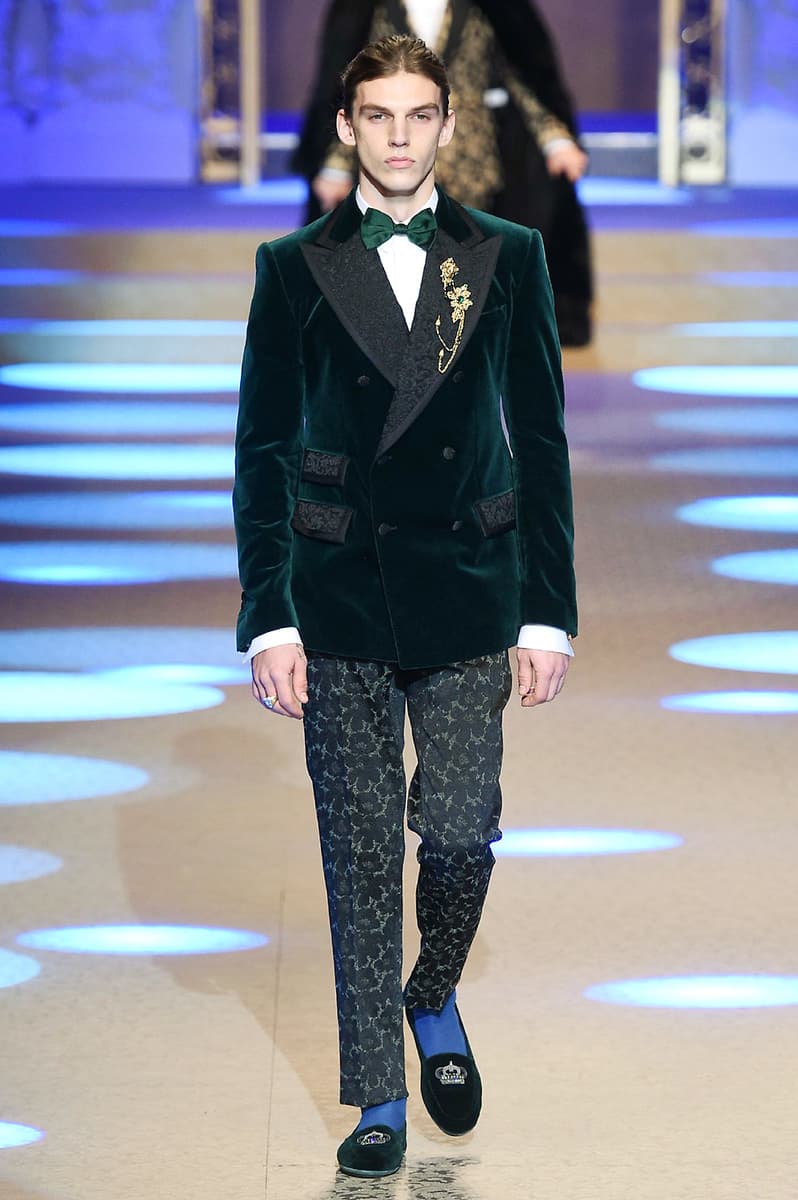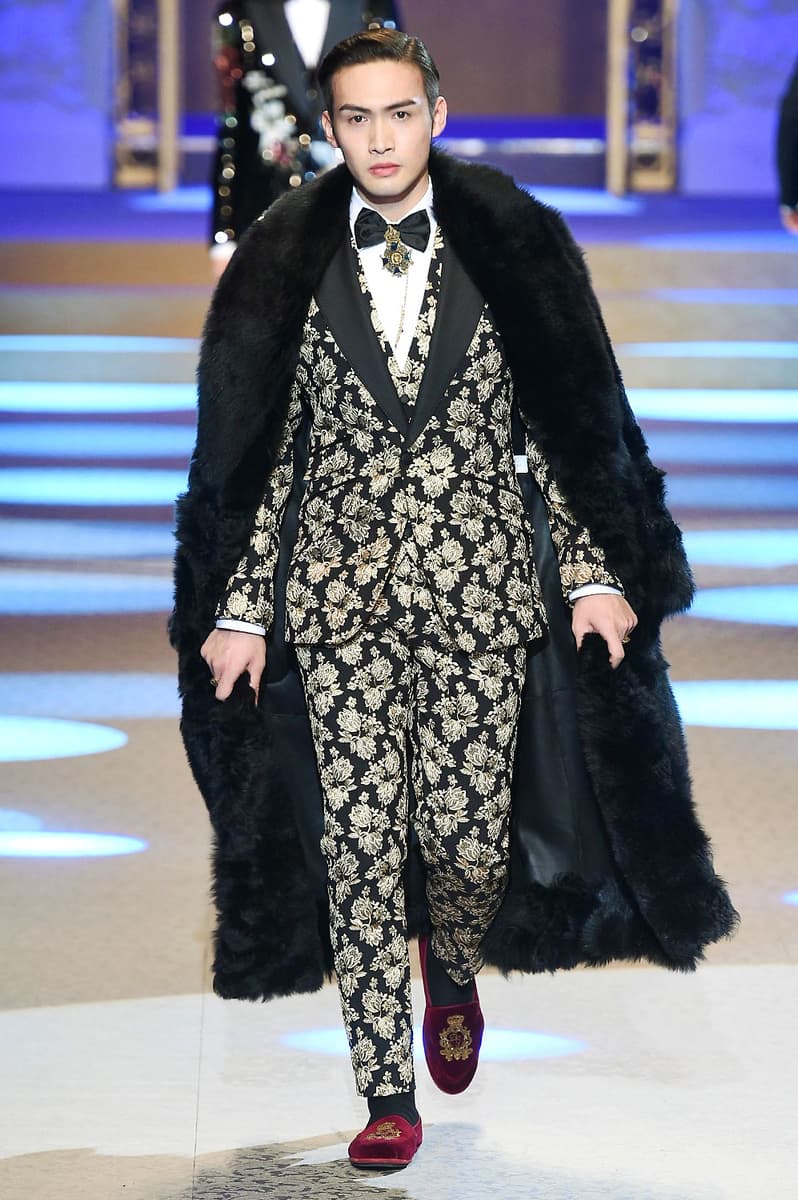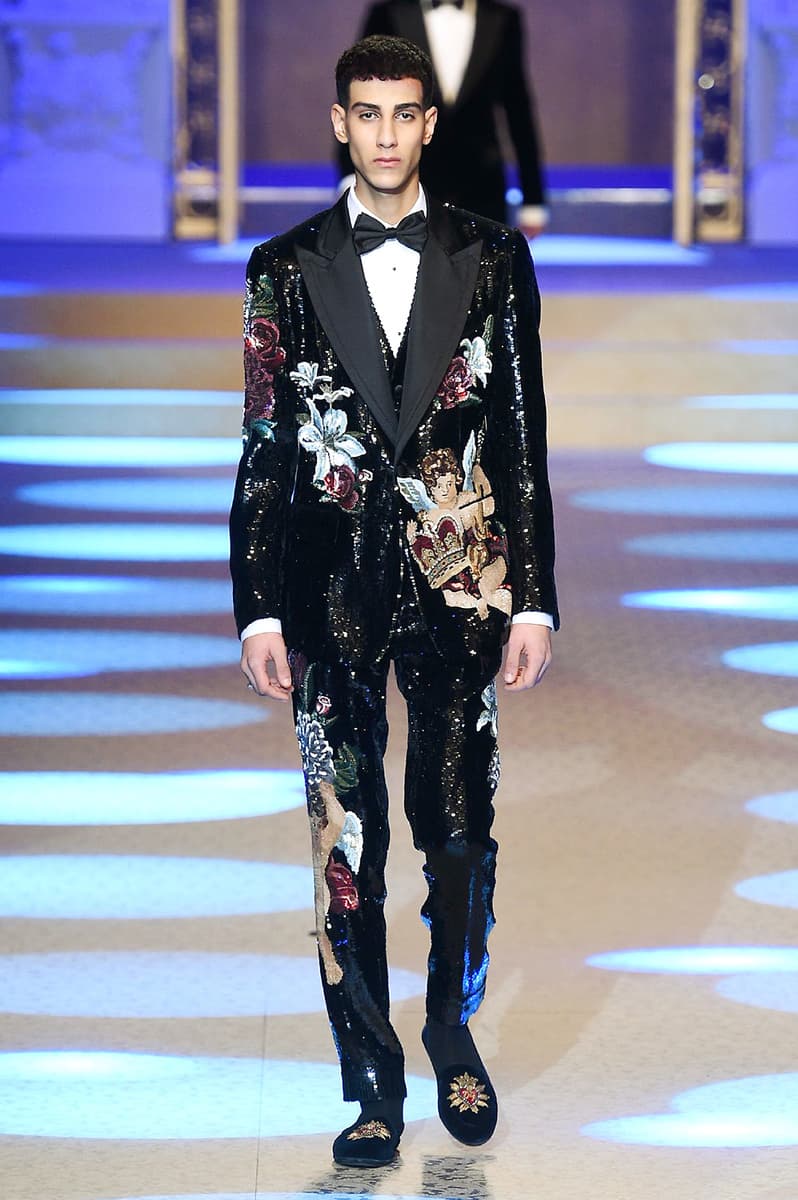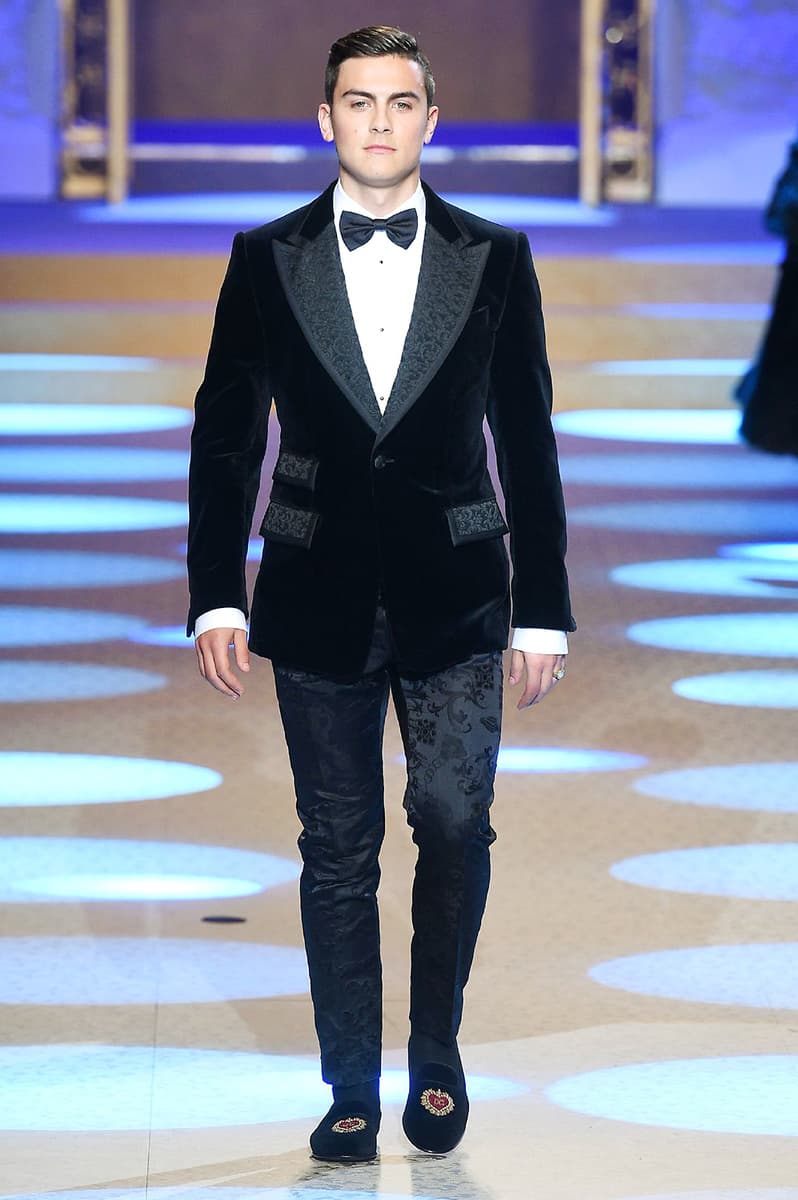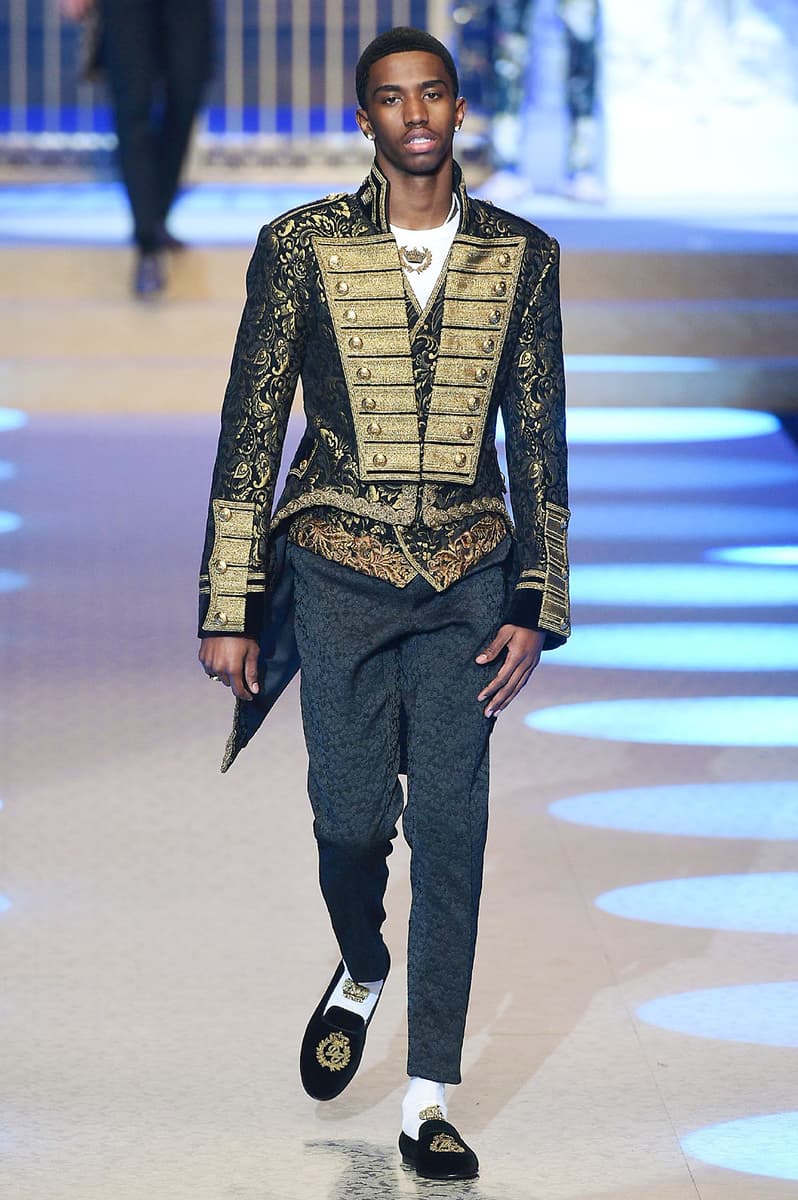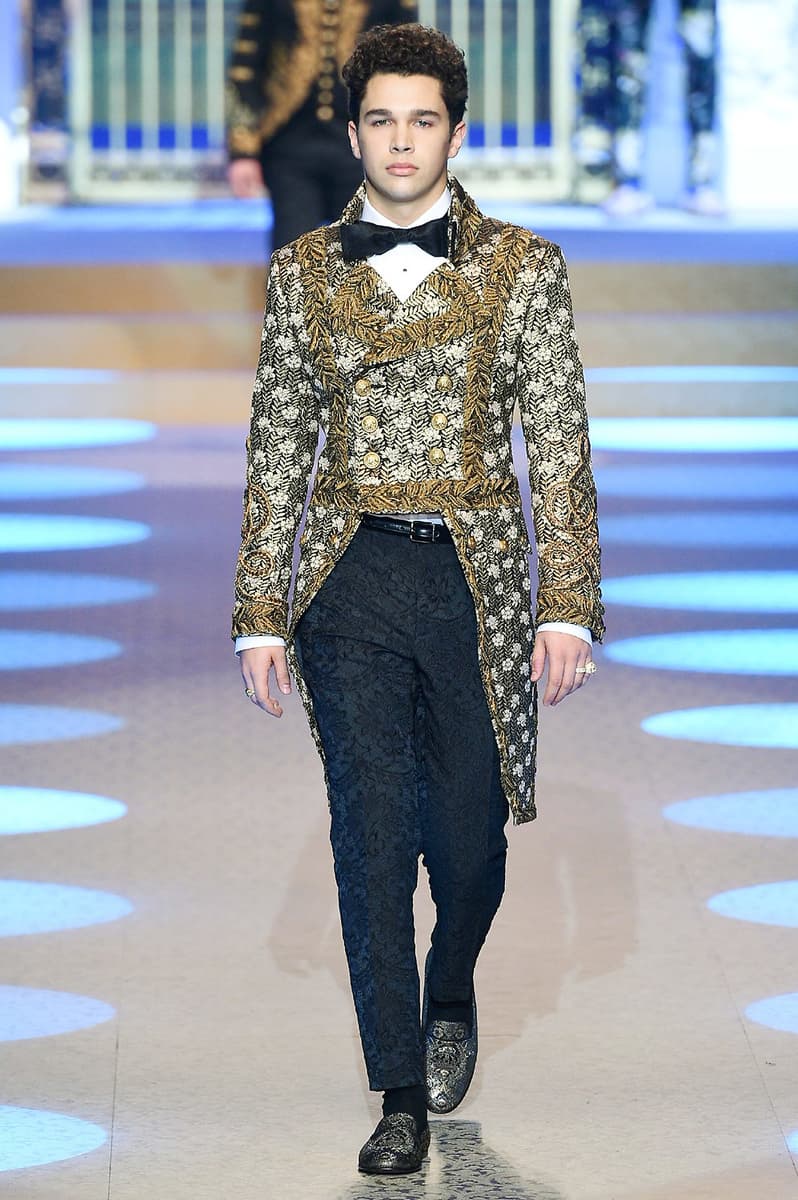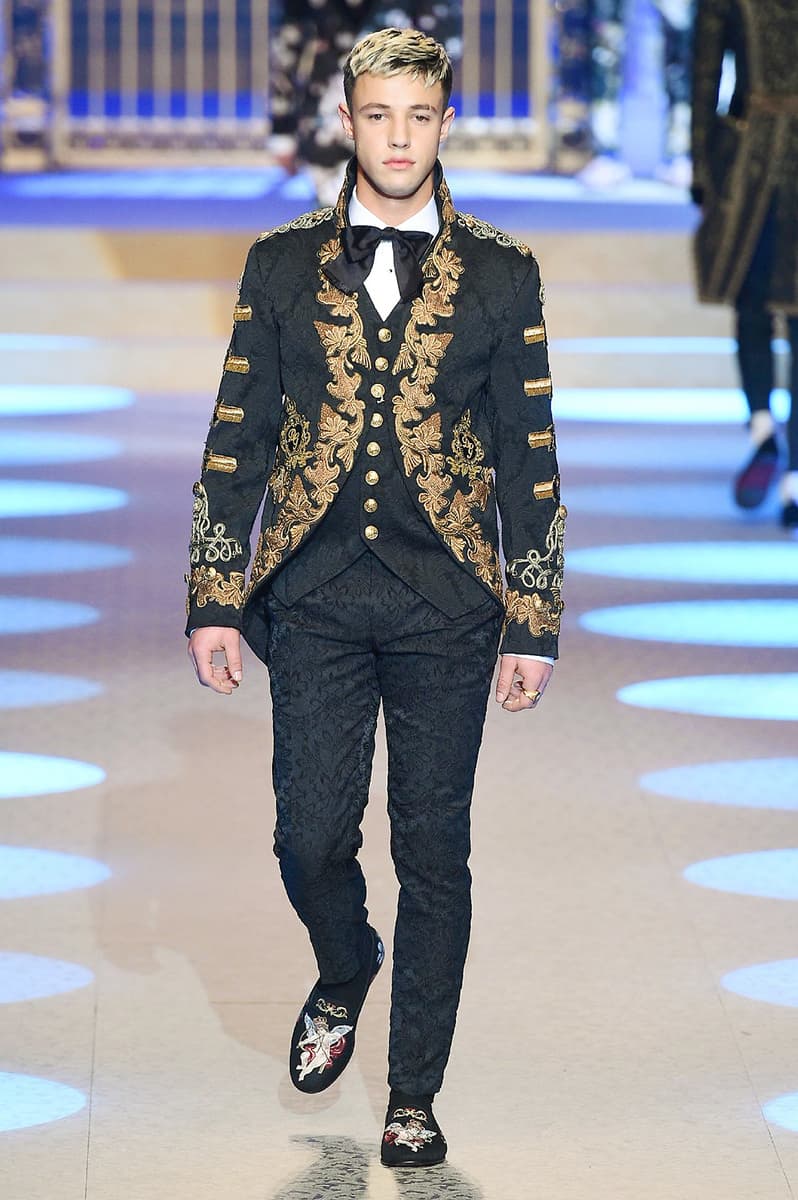 Despite being under fire by the media for insensitive marketing and garnering celebrity backlash for their politically dubious views, Domenico Dolce and Stefano Gabbana continue to produce shimmering fashion. Arguably, the duo have come a long way from using bed sheets for a runway curtain with last year's Fall/Winter opened by singer Austin Mahone's Pretty and Young. This year, the Italian house returns to Milan Fashion Week with a bold collection of prints finished with a performance at the end.
Charlie Oldman, Jake Hall, Kevin Chaplain, Maluma and Roberto Rossellini led the pack for the Italian showcase this year. As expected, DG serves up a dynamic array, but sticks to their iconic suiting done in velvet and other traditional fabrics. More precisely, garments are adorned with lapel embellishments along with fur and collared color-blocked outerwear, and embroidered soft goods. Black, gold, purple and sky blue colors are also observed with DG floral, angel, and feline motifs transcending heavy Italian elements.
Review Dolce & Gabba's Fall/Winter 2018 collection above and let us know your thoughts below. For a completely different taste, take a look at Marni's Milan Fashion Week presentation.
Source
Image Credit

NOWFASHION