TAKAHIROMIYASHITATheSoloist. Fall/Winter 2018 Meshes Leather With Suiting
We go backstage as the cult designer makes his mark in Florence.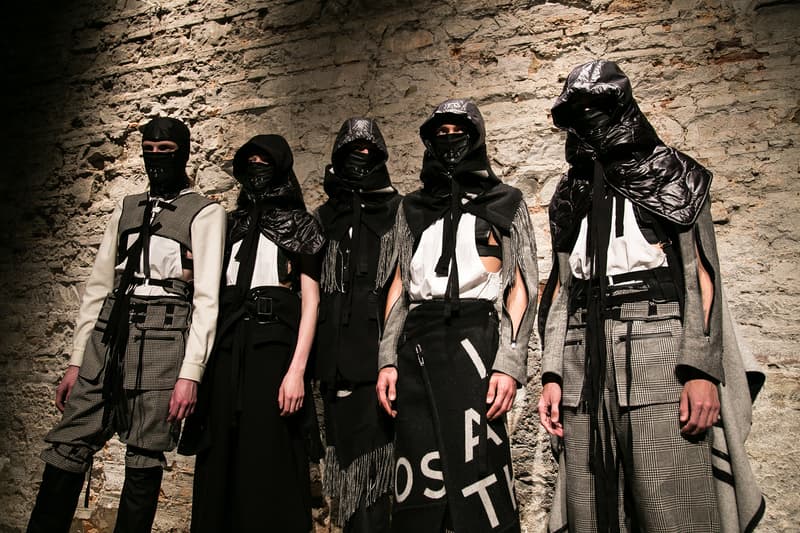 1 of 15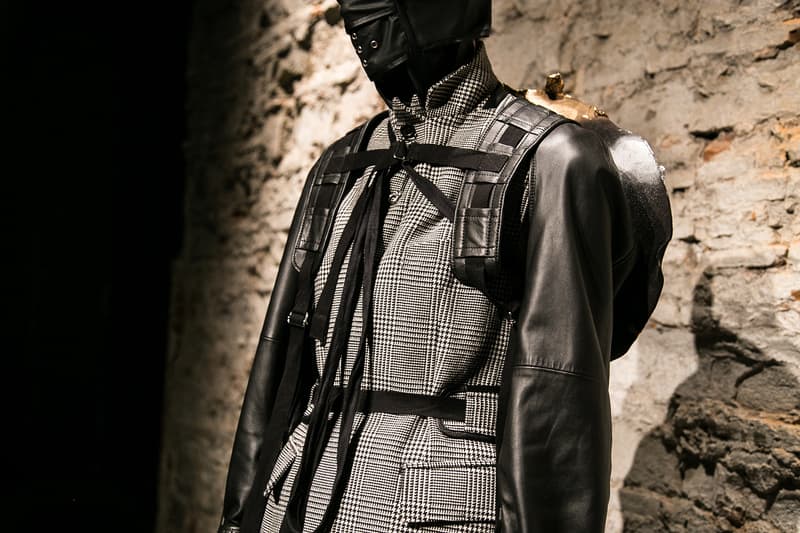 2 of 15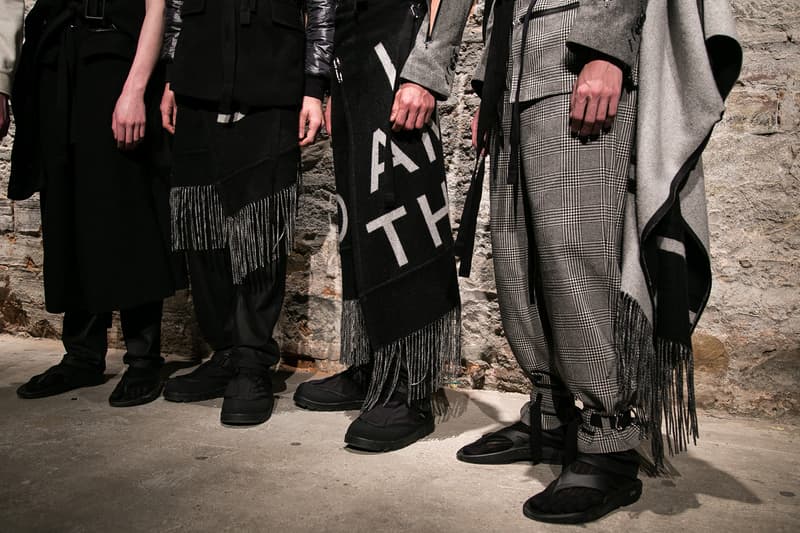 3 of 15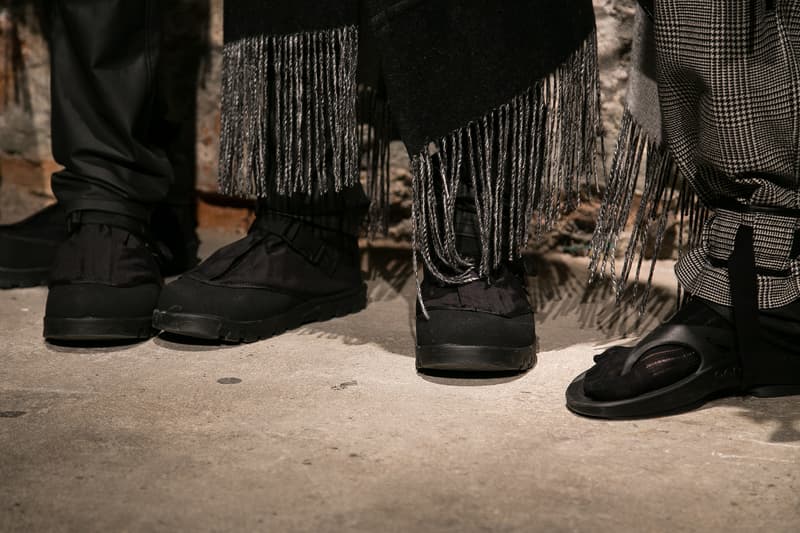 4 of 15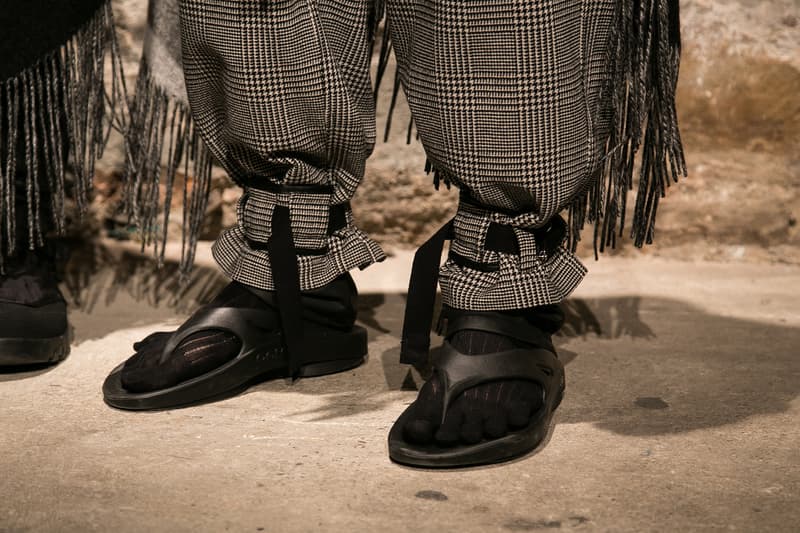 5 of 15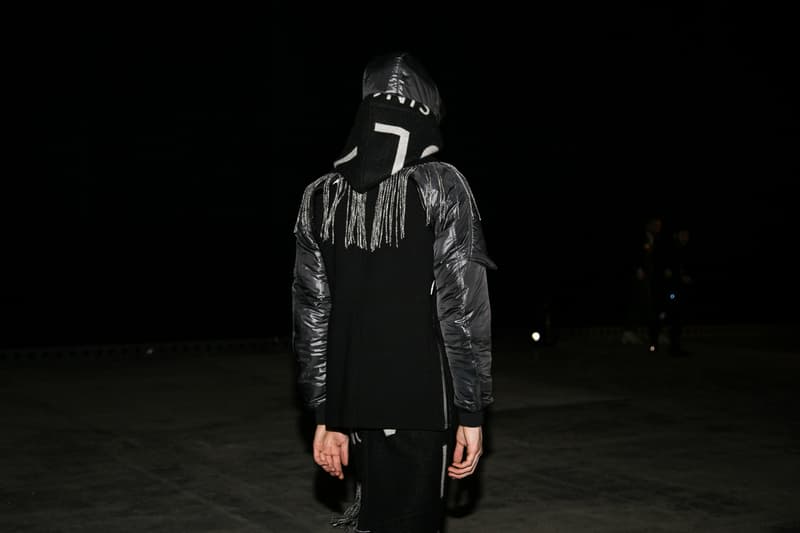 6 of 15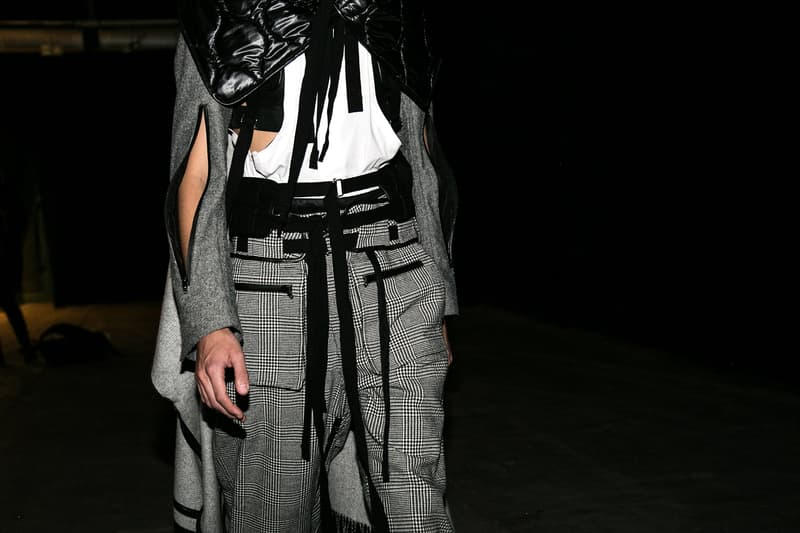 7 of 15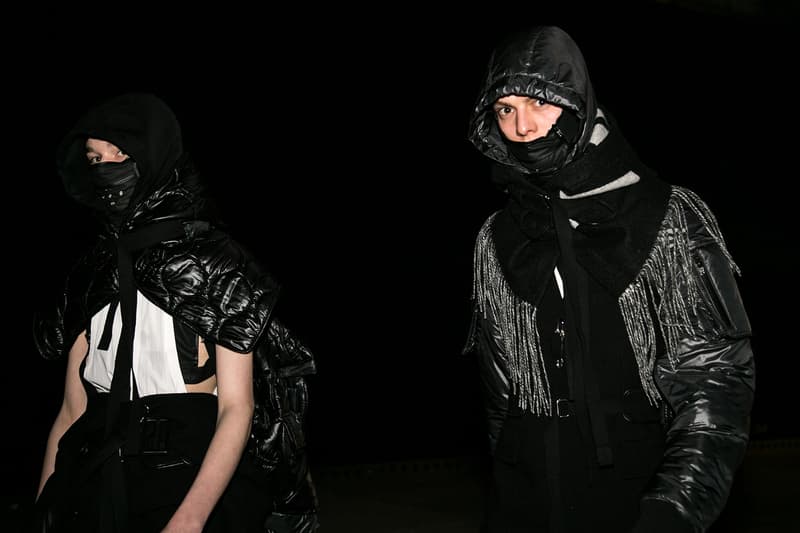 8 of 15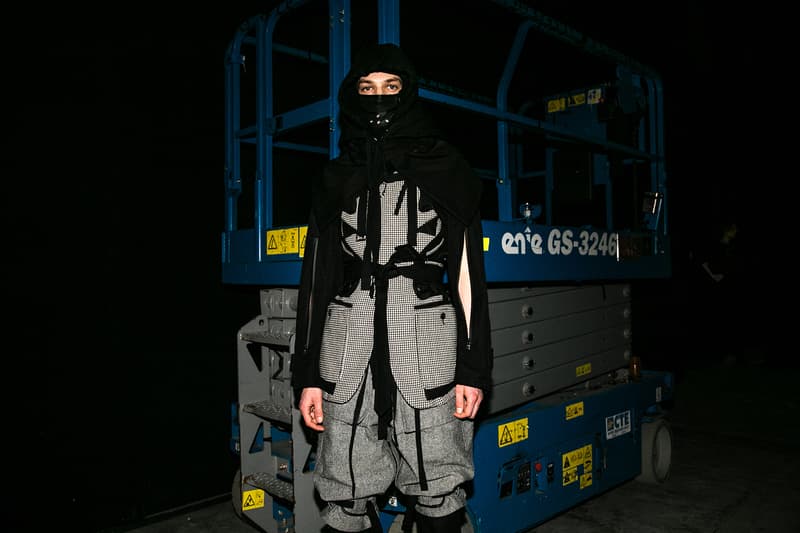 9 of 15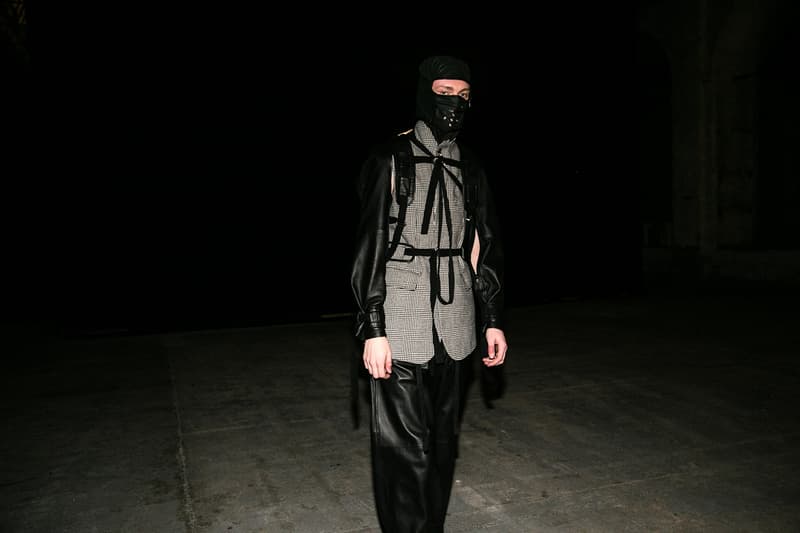 10 of 15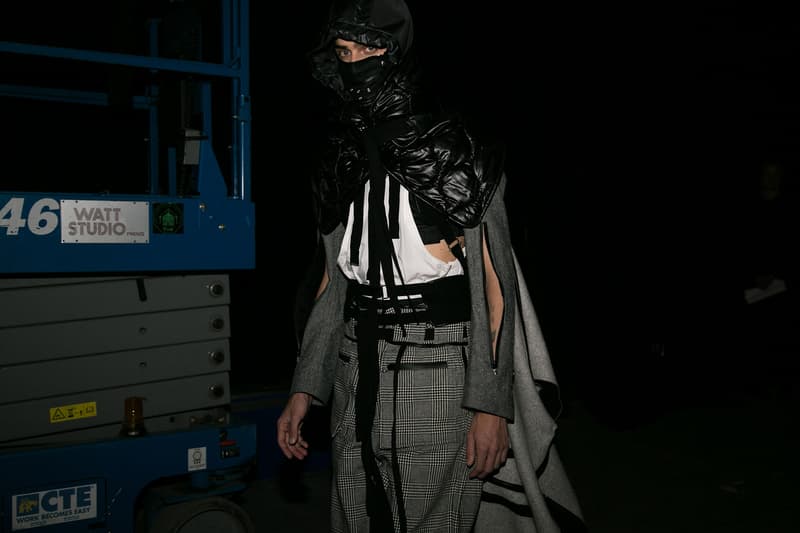 11 of 15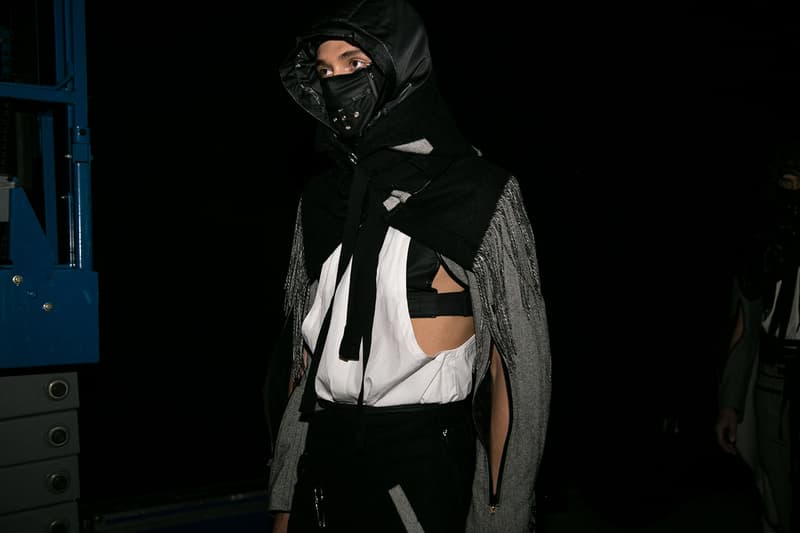 12 of 15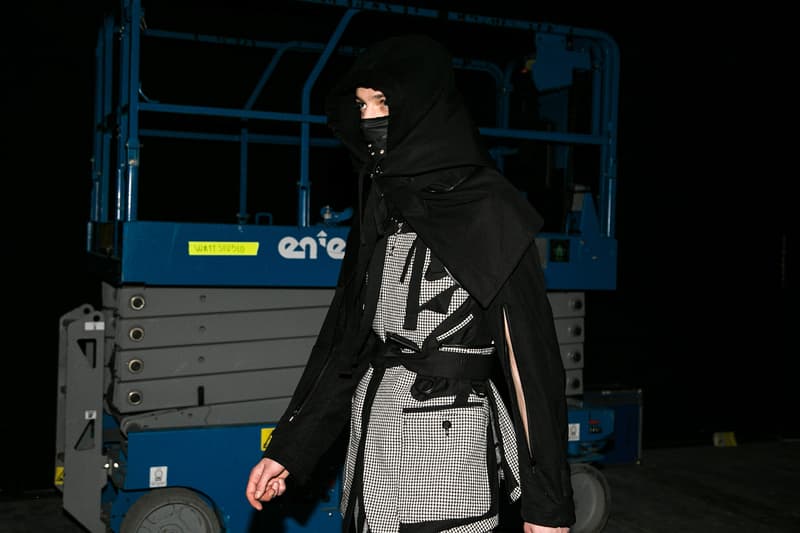 13 of 15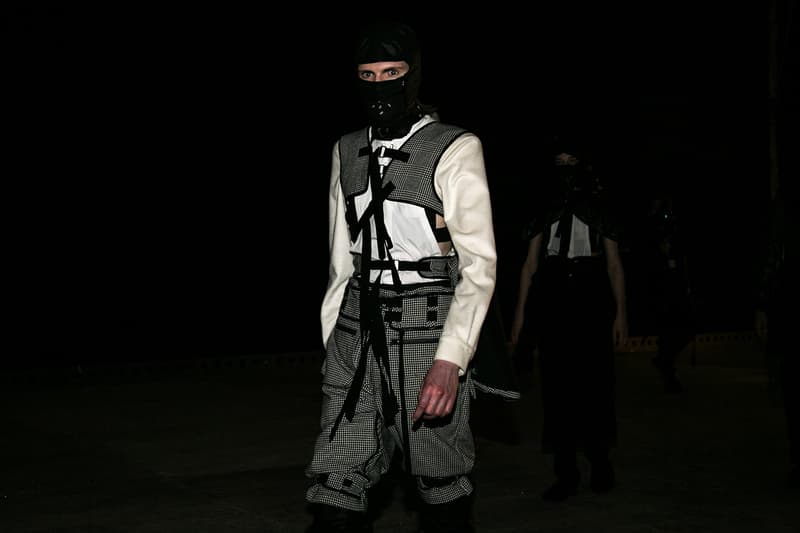 14 of 15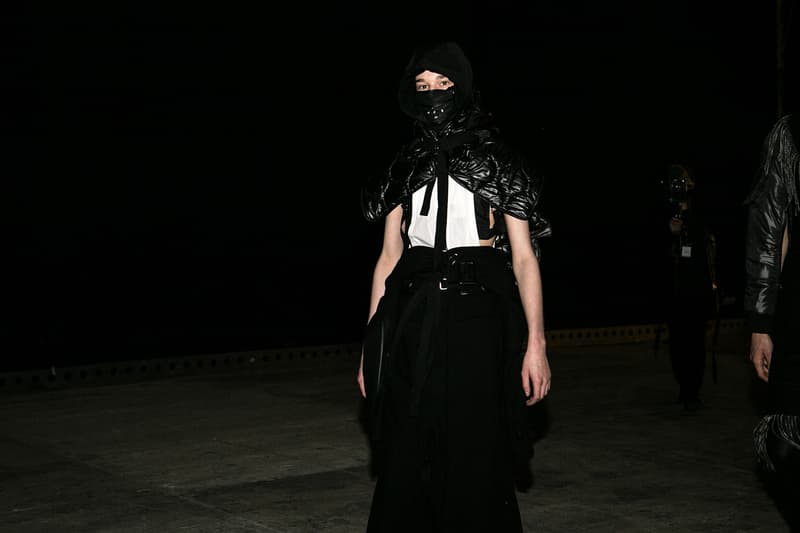 15 of 15
TAKAHIROMIYASHITATheSoloist. is, like UNDERCOVER, a cult name — albeit it in a slightly different manner. Even his defunct label Number (N)ine – which closed in 2009 — still has devoted fans, with pieces from the range garnering eye watering resale prices.
His take on clothing is slightly different from Takahashi also, with less of a direct streetwear influence and more of an offbeat aesthetic, taking in everything from the Beat generation to classic Americana without letting any single influence take over the collection itself.
Where the TAKAHIROMIYASHITATheSoloist. does cross over with UNDERCOVER, however, is that both labels bring a design mentality to what would otherwise be labelled as simple garments — doing more with the clothes than simply slapping a print/logo on a standard-cut garment.
Much like the UNDERCOVER show, there was no reliance here on gimmicks or fanfare, just a somber playlist and an empty, although extremely long, runway. Taking up the second half of the joint presentation, marking the "Order" segment of the "Disorder/Order" title, TAKAHIROMIYASHITATheSoloist.'s take on the space theme played out in a more abstract manner, obviously only through the use of NASA-esque masks. The rest of the collection was a blend of technical jackets, Prince of Wales check suiting meshed with leather sleeves and an abundance of facemasks.
Take a look at the gallery above to take a deeper look at what went on backstage. If this piqued your interest, Takahiro Miyashita's Number (N)ine collection is still being used in editorials, and was featured in this EMPTY R _ _ M shoot.