UNDERCOVER's Jun Takahashi Talks Ura-Hara Movement & Continuing to Make "Noise"
With something special coming to Slam Jam Socialism.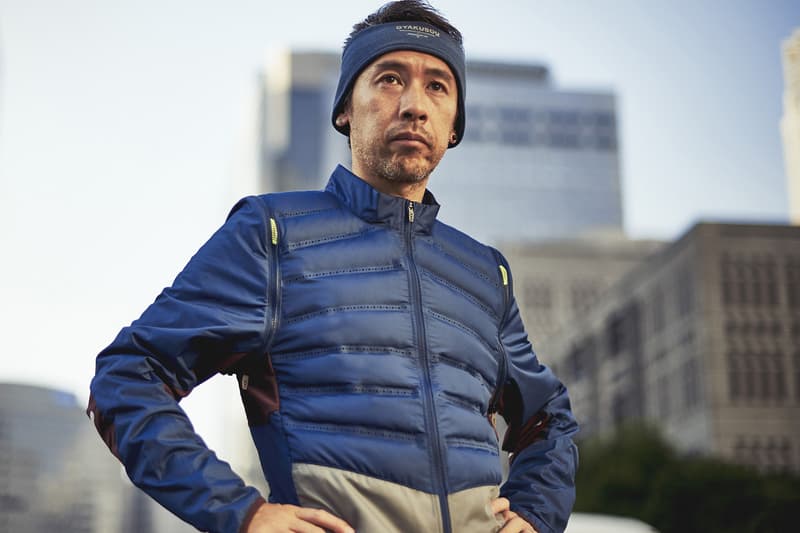 UNDERCOVER just unveiled its Fall/Winter 2018 collection at Pitti Uomo 93 alongside TAKAHIROMIYASHITATheSoloist. Jun Takahashi's 2001: A Space Odyssey-inspired range featured stills from the movie on garments as well as astronaut-esque silhouettes. Before the buzz of the recent show, however, Slam Jam Socialism caught up with one of the godfathers of streetwear to talk a little bit about his early days as a designer, his constant challenges and the future of UNDERCOVER.
As part of the SJ's Japanism series, Vol. IV also explores Takahashi's time during the Ura-Hara movement — a pivotal moment for streetwear in Japan which exploded globally. Other topics covered are the renowned creative's desire for growth, as well as balancing creativity and business. You can read the full interview below.
Additionally, Takahashi's MADSTORE by UNDERCOVER will be coming to Slam Jam Milano From January 12 until February 12, giving fans in Italy a chance to experience one of Japan's most exciting retail spaces.
Slam Jam Milano
Via Giovanni Lanza, 1
+39 02 8909 3965
Part 1: From Harakuju to Milan: The Essence of the Ura-Hara Movement
If we were in Harajuku 15-20 years ago, what would the scene look like?
Harajuku was a place where high-quality streetwear was created, and creator friends and supporters of those people all got together to hang out. It didn't seem like they were just working but having fun. I felt that the atmosphere allowed you to be free.
How did people find out about new things back then before the Internet?
I collected information from magazines etc., bit by bit and was naturally curious.
How did this lack of easily accessible information influence design?
Imagination was the only key to creation.
Why do you think so many great things emerged from the Ura-Hara movement?
In the '80s we experienced the end of the boom for domestic brands. New subcultures emerged from Tokyo during the '90s and street culture started to bloom. A lot of friends who could catch the new trends before anyone else and they could actually make things. We were all gathered in Harajuku. Everyone there would hang out, and we shared the same values and respected each other. That's why such a big movement was born there.
Besides design and creativity, what else did the Ura-Hara movement teach you about business?
The momentum inspired everyone to start a company or store. They learned business in a particular way by trial and error and their own power and experiences.
Will we ever see another Ura-Hara movement for fashion and creativity?
I am sure it will happen.
What was your most memorable experience regarding Harajuku back in the day?
Every day was memorable, fresh and invigorating. Those experiences in my 20s are still influencing me in my later life.
Part 2: Sustained Push
On the days you feel tired, what keeps you going?
The desire to create.
Has this changed at all over the years?
Not changed at all. I guess the speed has slowed down as I got older.

Does design ever feel unpleasant or not fun? What are those circumstances like?
When it is difficult to balance between business and creation

UNDERCOVERs motto is "We make noise, not clothes." Have you found it difficult to keep on making noise over the years?
"NOISE" is a general term for things that are created by a continuous process of trial and error. Therefore it should be spoken on a different level than being difficult or not.

From a fashion and design standpoint, these days noise is taking over. How do you manage to make noise and still stand above of it?
It is because the inside of my brain is chaos, maybe the energy created from the chaos is heavy, and it's what propels it.
Part 3: The Future
UNDERCOVER has long been a highly respected brand with the right releases and projects. Do you feel UNDERCOVER is slowly welcoming different opportunities, perhaps on a more mass scale?
I have been open to opportunities at any kinds of scale because I want to share our message with younger generations.

What are some of the important goals or requirements of any project you take on?
The contents of the collaboration need to be fresh and meaningful to us.

From a brand perspective, how does UNDERCOVER continue to grow? What are things you continue to explore and do differently?
I will continue to convey my worldview in a way that can be expressed only by us.

What will define UNDERCOVER in the coming years?
UNDERCOVER

Before starting UNDERCOVER, what did you think it'd be like to run a clothing label? What was the actual reality of it?
There were many tough times because my desire to create was much bigger than my desire to run a business