How London Fashion Week: Men's Gave Deeper Meaning to "The Culture"
From race to gender and sustainability, social and cultural issues took center stage.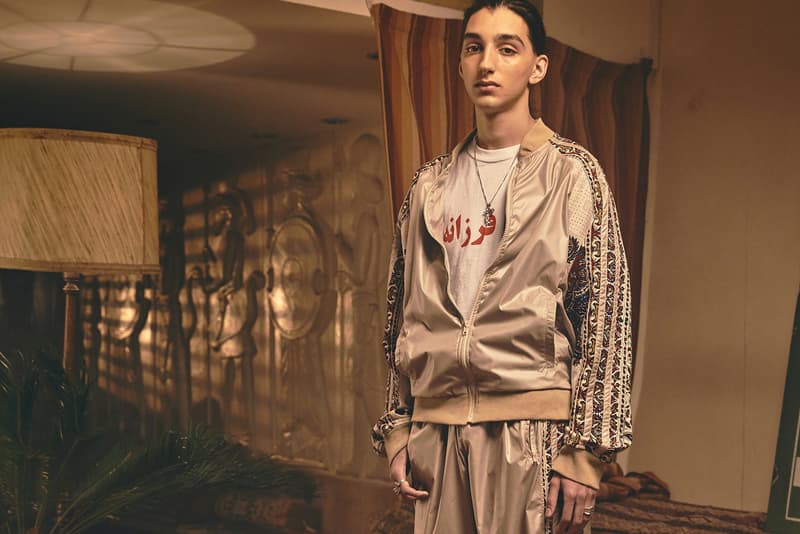 From the outside — which realistically is where most of us reside — fashion, the fashion industry and the concept of "Fashion Week" in particular, can seem nothing short of opaque: a machine that gives the impression of being purely self-serving, removed from the concerns of the world-at-large. And, as much as it remains a sweeping generalization, perhaps there is some truth to this — particularly where the world of high fashion is concerned.
But there have always been exceptions. Fashion, as much as it may exist in a bubble, does not exist in a vacuum. The much-touted and long-running activism of designers such as Vivienne Westwood, references that pervaded Raf Simons' Spring/Summer 2018 collection for Calvin Klein and Blade Runner-infused eponymous range for the same season, and the meme-ready sensibilities of Demna Gvasalia speak to an understanding of fashion's place within culture (pop and otherwise) and as part of a wider social structure.
With that in mind, it's perhaps fair to say that 2017 marked something of a tipping point for fashion as it did for other industries with high-profile social movements and political events permanently changing the landscape, making it — if not impossible — at the very least conspicuous when engagement is not deemed to be a priority.
Barely a week of 2018 passed it's perhaps no surprise that the first London Fashion Week: Men's of the year proved that fashion can — and should — be a part of this dialogue, with designers as sartorially diverse as Paria Farzaneh, Christopher Raeburn, Charles Jeffrey and Grace Wales Bonner all injecting their shows and collections with the kind of cultural weight and depth of thought that fashion is all too often (and all-too-often wrongly) accused of lacking.
With London's hosting duties now over, we cast an eye back at some of the designer's who set their minds to changing the minds of others.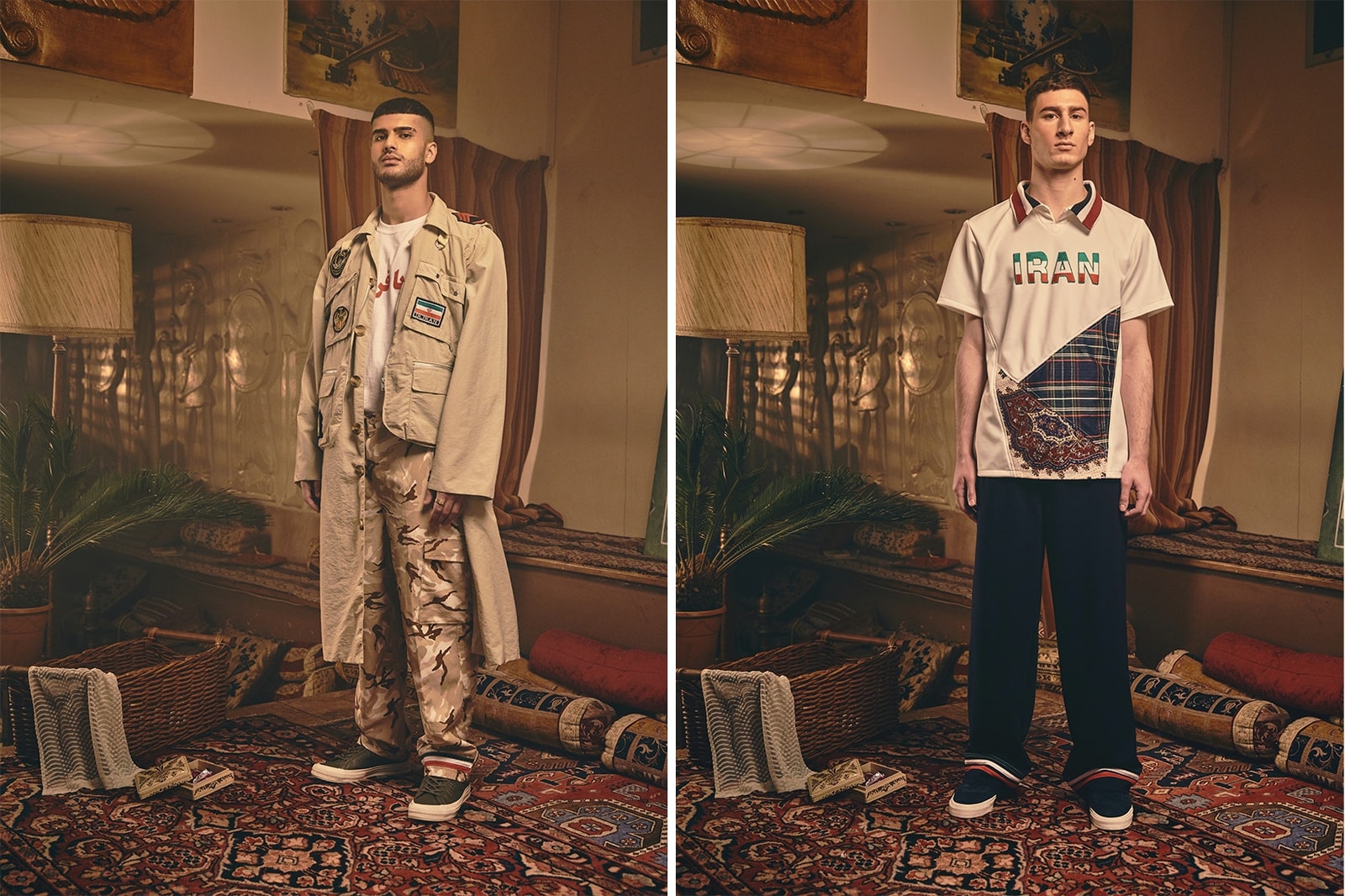 Paria Farzaneh
For those aware of Farzaneh's work prior to this season's presentation – of her commitment to making clothes for people who "don't want to be like everyone else, and want to make a change" — the London-based designer's desire to say and do as much with her work as possible should come as no surprise. Mixing Iranian and Western influences, Farzaneh has consistently used fashion to blur cultural lines — not so much to make a point or a statement for its own sake, but rather to highlight the fact that those lines are already innately blurred. Farzaneh continuosly emphasizes that abstract prejudices and stereotypes inform rigid ideas and misconceptions of differences between the West and Middle east, rather than reality.
Speaking after her presentation — held in the intimate downstairs area of a small Persian restaurant in West London — the designer explains, "I feel like this should let people know that there's a lot of beauty and there's a lot of amazing prints and colours in the culture. I'm trying to bring the culture so people understand there's so much more in the Middle East — in Iran — that the media just do not represent well."
And it's an airtight enough viewpoint — it takes only a brief look through Western media outlets (on both Left and Right) to see a pattern emerge: of reportage and of repeated tropes taken as truth. And, while it's neither fair nor realistic to expect Farzaneh to counteract decades if not centuries of cultural bias and misunderstanding, the young designer is working to address and engage with these issues: "I mean, of course the media's always going to be like that," she begins cautiously, though clearly determined to make some dent in these invented perceptions, noting that her Fall/Winter 2018 presentation was designed not just to showcase her own clothes but also ease people into the realities of an unfamiliar culture: "Here's the music, here's the smell. I want people to feel like they've left London and they're in Iran now."
Being within touching distance of a community — both within and without — yet simultaneously very much apart from it is one likely to dominate dialogue in 2018.
Grace Wales Bonner
In her fourth season and already one of the most hotly-tipped names for the future of menswear, Grace Wales Bonner has never been afraid of the challenge — neither facing them nor forcing others to do so. Her clothes for Fall/Winter 2018 — notably marking her ascension from rising star with a roughly plotted roadmap to star in her own right — are marked by slick tailoring and a kind of finesse that swerves perfection, dodging it only at the last minute in the pursuit of meaning. As ever, though, while it may be the latter that turns heads, it is the former that sparks conversation and lingers once the initial awe has faded.
And, where Wales Bonner is concerned, the conversation in question is one very much in the hearts and on the minds of a great many people in 2018: well-researched and lyrically executed examination of black male identity and lived experience.
In an era when the technicalities and emotional resonances of immigration and diaspora seem more potent — or at least more prolific — than ever, that Bonner, as The New York Times reports, "thought about what it would be like to look at a place and the way people behave, but from a distance and after a long period of isolation," is not simply conceptually poetic but also culturally necessary as a dialogue.
And, though narrowly-focused in terms of its themes, ruminating on "what a Creole setting would look like as an outsider, but also an insider, one with a deep connection to the community he is watching," the notion of being within touching distance of a community — both within and without — yet simultaneously very much apart from it is one likely to dominate dialogue in 2018, both in fashion and on a much wider scale.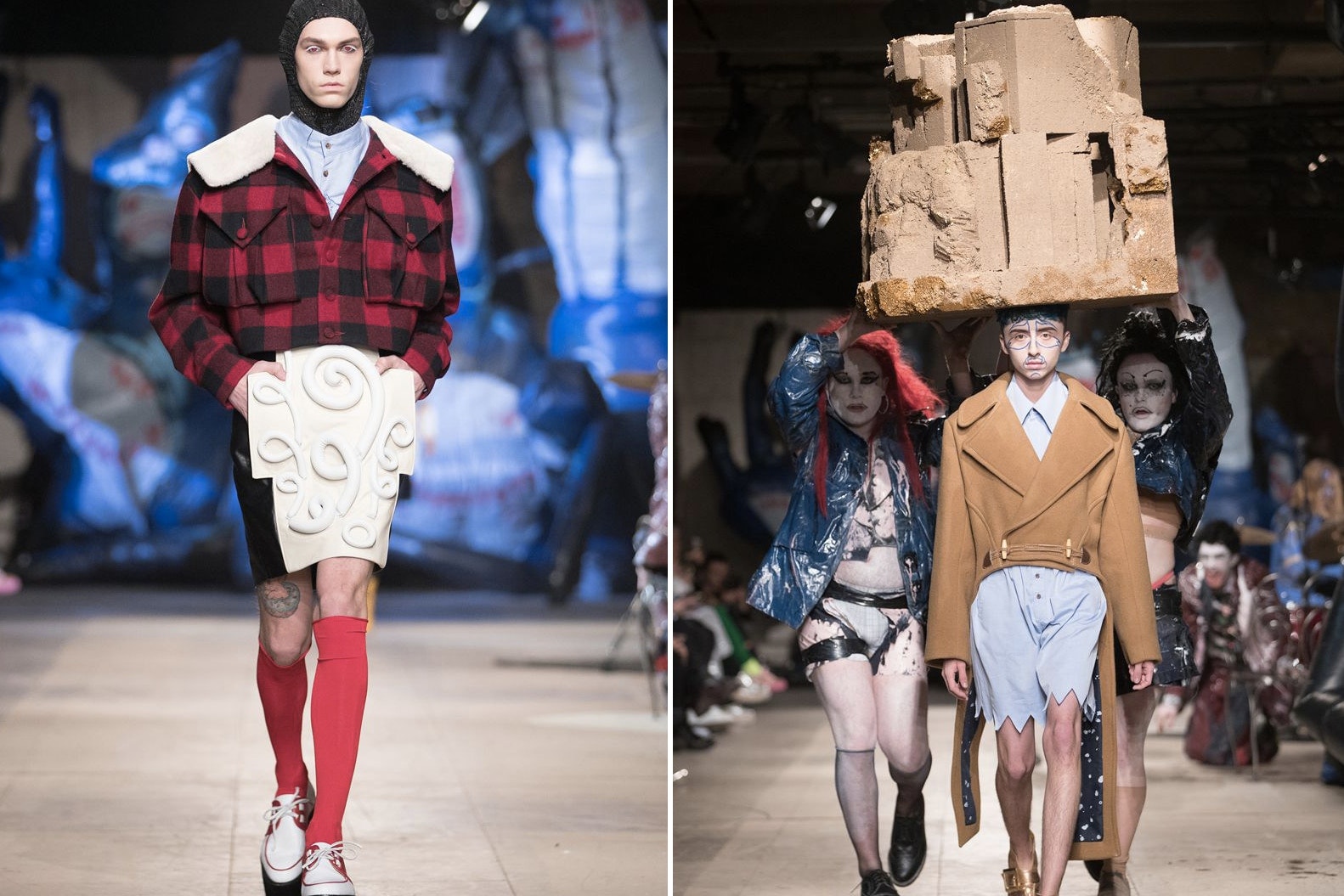 Charles Jeffrey
Coming at things from a different perspective, Scottish designer Charles Jeffrey not only engages and defies social stigmas with his Loverboy Fall/Winter 2018 collection but also actively attacks them.
As The Guardian rightly notes, in a world where unisex/genderless fashion is becoming increasingly mainstream and subsequently less and less challenging, Jeffrey has become the go-to reference point for another approach entirely: "Instead of discounting gender in fashion," writes Lauren Cochrane, Jeffrey is, "taking away the gender constructs, it plays with them. He uses designs traditionally worn by a man (a suit, say) or a woman (a dress), and makes it a free-for-all, do-what-you-feel, dressing-up box."
There is both a tangible pleasure and a real sense of chaos — perhaps in fact an intertwining of the two — that pervades through Jeffrey's aptly-named "Tantrum," both in terms of the collection itself and the LFW:M show where it is unveiled. The show's set-up subtly mirrored the distinction between the vacuousness of mainstream genderless clothing and the designer's own full-throated embrace of defying gender norms altogether, filling the runway with the screams of macabre actors.
Jeffrey, however, is not simply a contrarian and to dismiss his work as such is to miss the point entirely: that same Guardian article, in fact, points out that "In 2015, a survey found that half of people aged 18-34 believe that gender exists on a spectrum and shouldn't be limited to either male or female." Indeed, the Loverboy ethos is in opposition to more conservative mainstream thought but, equally, in line with his generational peers.
There is both a tangible pleasure and a real sense of chaos — perhaps in fact an intertwining of the two.
Christopher Raeburn
By this point Christopher Raeburn has already made his name as a staple of LFW:M and as a figurehead for sustainability and ethical craftsmanship in the fashion industry. Returning to London this season to showcase his Fall/Winter 2018 collection, the British designer continued not only to build on these themes but also to push them into the foreground.
And, while, undeniably, there is a sense of ego to the mantra "Reduce, Reuse, Recycle and Raeburn," it's also far from throwaway as a concept when sustainability is one of the most important issues of the 21st Century — and one of the very few that impacts us all on a global scale.
That this collection was demarcated by upcycling, then, is perhaps less conspicuous than other culturally conscious displays at LFW:M Fall/Winter 2018 but, in the same year that London's V&A Museum will host an exhibition on sustainability in the fashion industry it seems only right that one of the city's best-loved designers should take up that mantle. And perhaps also, in this case, its subtlety is its greatest weapon: that Raeburn managed to prove sustainability can be a focus for fashion without the trappings of its usual aesthetic stereotypes or a need to carelessly hammer it home is nothing if not a victory for the cause.
With this only the first Fashion Week offering of 2018 and the year already positioning itself to be as politically and culturally tumultuous as the one just passed, it seems safe to say that the industry can no longer afford to stand apart from the workings of the wider world — to proclaim to do things "for the culture" can no longer be worthwhile as a phrase when not backed up by action.