Paria Farzaneh Brings Iran to West London With Debut Fall/Winter 2018 Presentation
"I want people to feel like they've left London and they're in Iran now."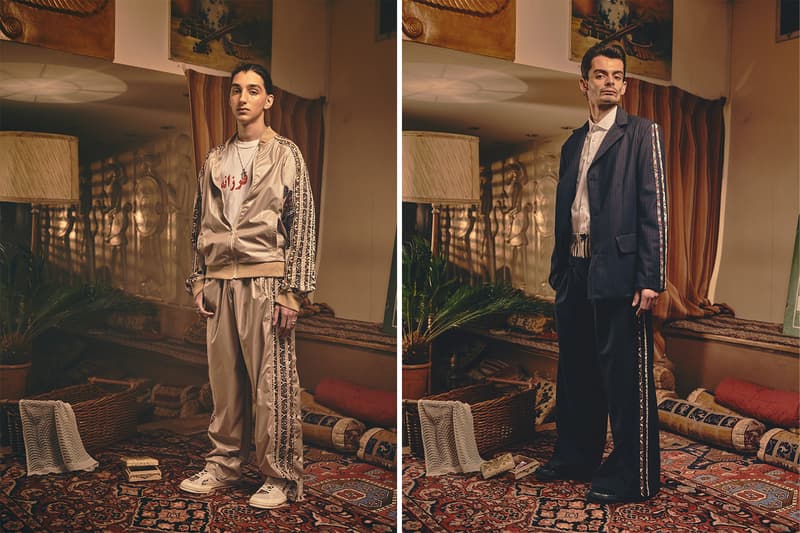 1 of 9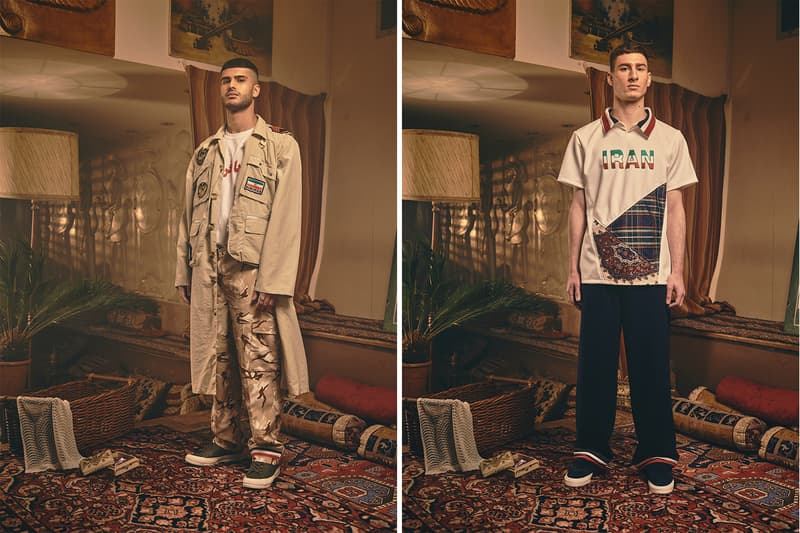 2 of 9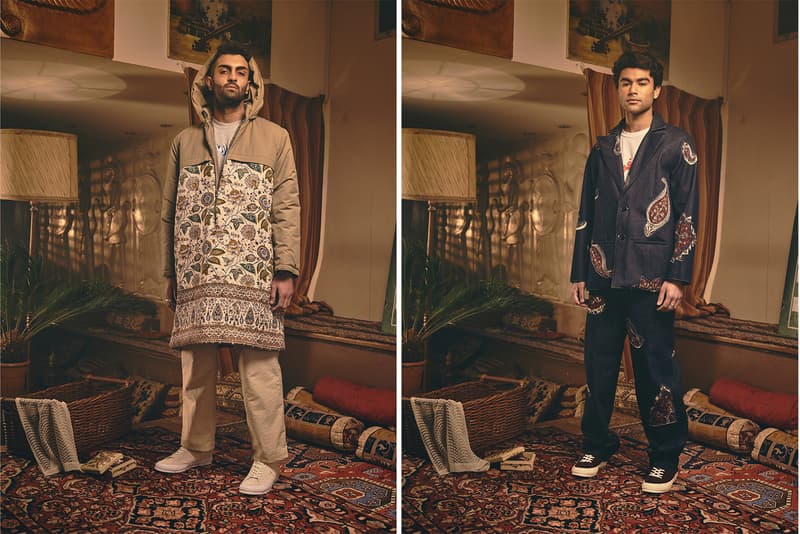 3 of 9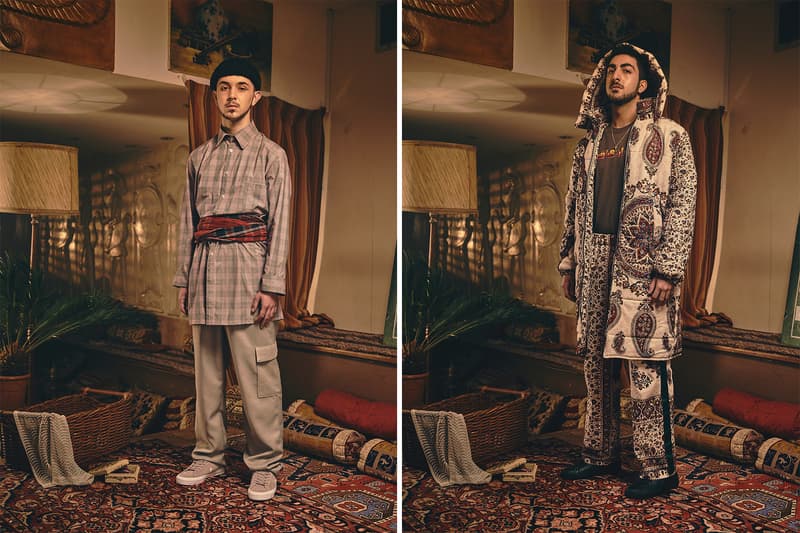 4 of 9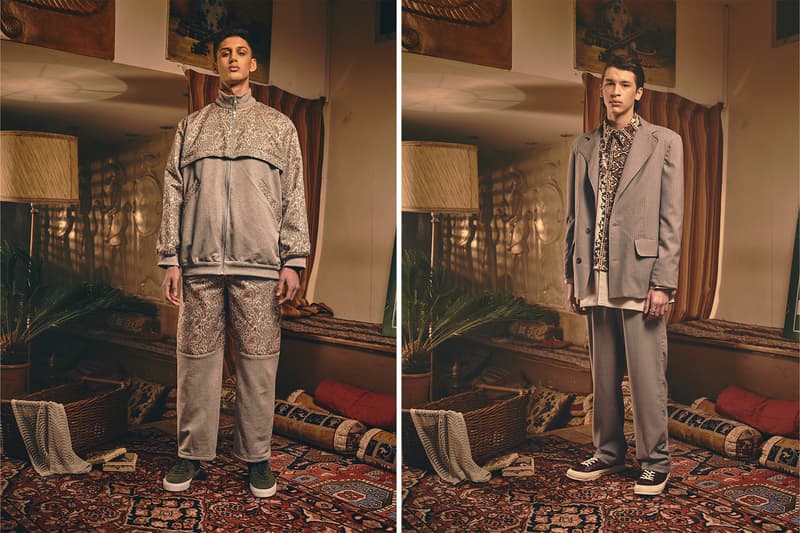 5 of 9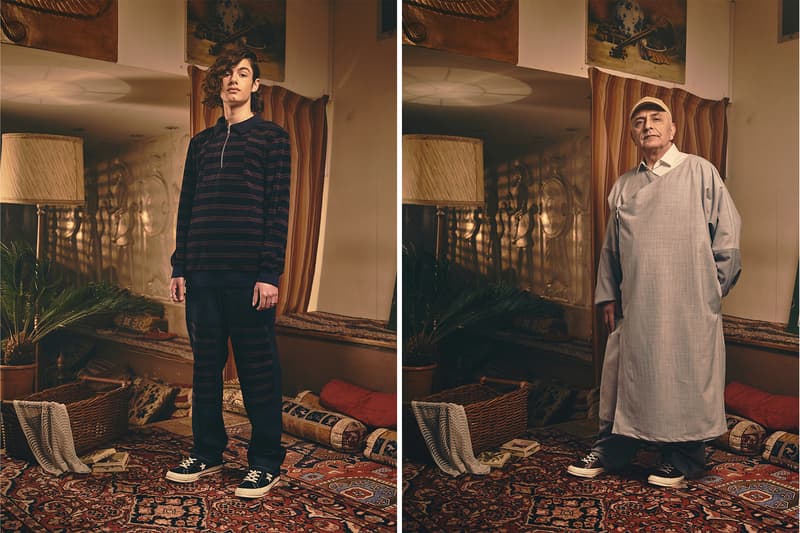 6 of 9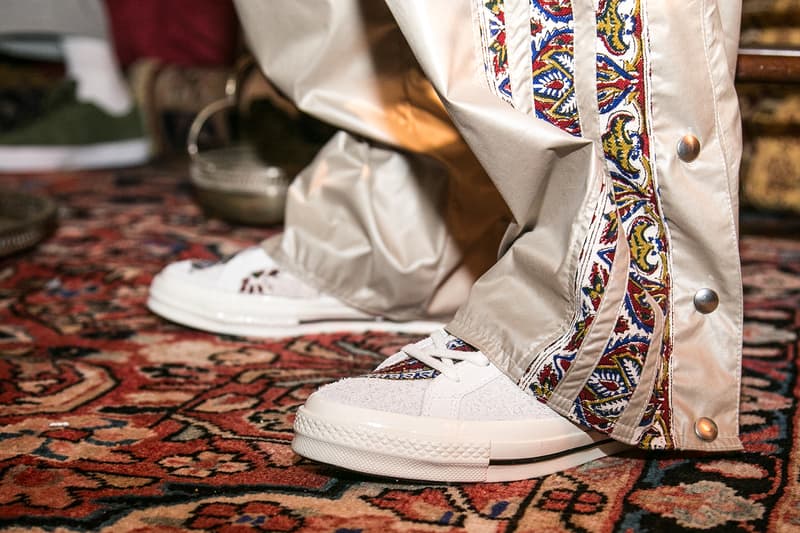 7 of 9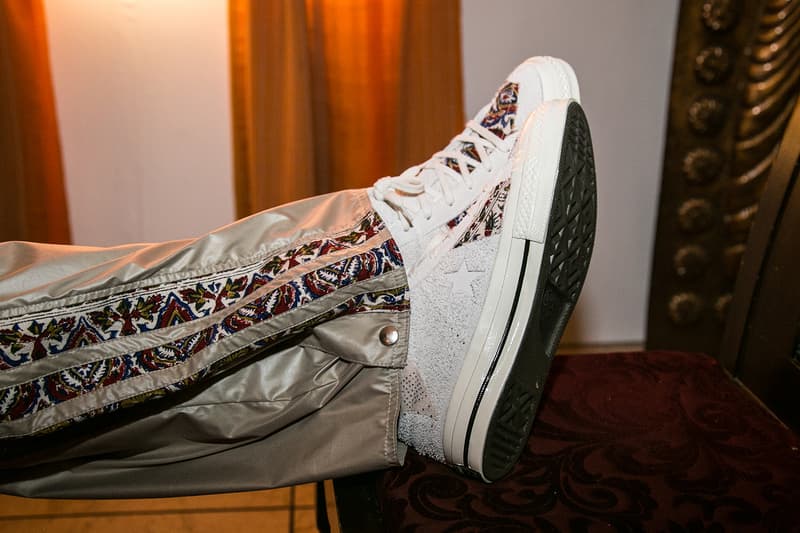 8 of 9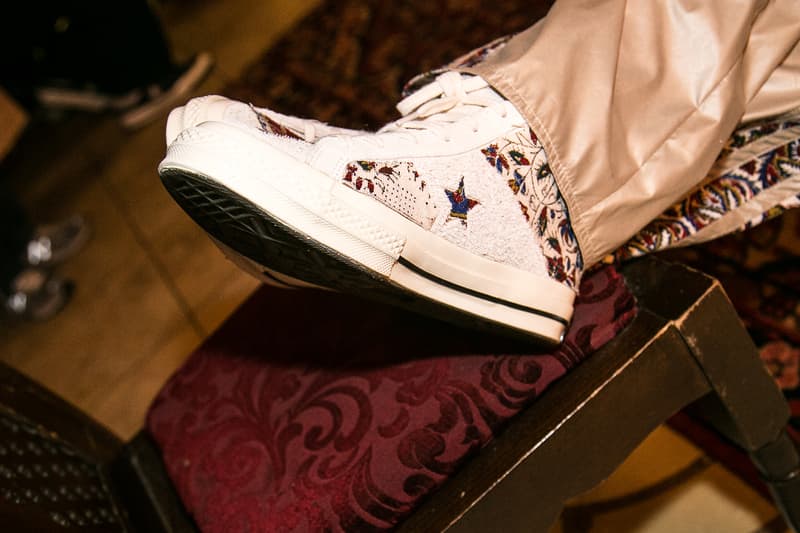 9 of 9
2017 saw London-based designer Paria Farzaneh establish herself as one of the UK's rising stars with a cosign from Frank Ocean and a string of eye-catching releases. To kick off 2018, the young designer held her first presentation, an off-schedule show at the end of this season's London Fashion Week: Men's. The presentation was — both literally and metaphorically — a long way away from the stark white walls of the official show space, with Farzaneh showing her "We Were All Here At Once" collection in the basement of a West London Persian restaurant.
The line itself was impressive in its breadth, featured everything from tailoring to soccer shirts and tracksuits. "The whole collection is the 12 reoccurring characters that have come through my life since I was two years old when I visited Iran," explains Farzaneh, "we've got people like the religious man, the office work, the schoolboy. I've taken the silhouettes and I've taken the patterns and I've made it exactly how I'd envision it for it to be a Paria Farzaneh man." Despite the array of looks and pieces, the collection doesn't look disparate, and there is a common link that unites all the pieces: its celebration of Iran and Farzaneh's life and heritage.
This approach meant the collection was incredibly personal to Farzaneh — also clear in the presentation itself, which featured her dad as a model — something that is an important part of her output. "There's so much going on [but] there's no authenticity," she explains of this approach, "this is everything I've been working towards, this is a diary of people I've looked at, people I've spoken to."
The personal aspect of the collection was also reflected in the footwear, with some of the models wearing a special Converse One Star Mid sneaker. "They're all one of ones, I hand stitched every single pair," Farzaneh explains of the Converse project, "they're the same fabric that was hung on my grandma's table when I was three year's old." The sneakers are undeniably eye-catching, with intricate Iranian patterns as detailing on grey One Stars but Farzaneh won't be drawn on any potential release information: "no comment."
In a previous interview with HYPEBEAST, Farzaneh discussed her ambition to use her work to challenge the way that Iran is perceived, something that the designer is continuing to work towards with "We Were All Here At Once." "I feel like this should let people know that there's a lot of beauty in the culture," adds Farzaneh, "I'm trying to bring the culture so people understand there's so much more in the Middle East — in Iran — that the media do not represent. Here's the music, here's the smell. I want people to feel like they've left London and they're in Iran now."
This makes Farzaneh's work implicitly political, although it also points to a new way that fashion can be used to challenge the status quo. Rather than using cheap gestures and throwaway slogans, Farzaneh is attempting to alter the perception of Iran by celebrating the country and its importance to her.
Take a look at some more coverage from London Fashion Week: Men's, including a backstage look at Astrid Andersen's Buffalo-inspired collection.