Christopher Raeburn's 2017 Fall/Winter Collection Displays a Sustainable "Re-MADE" Approach to Fashion Design
Featuring outerwear made from old British military bomb disposal suits.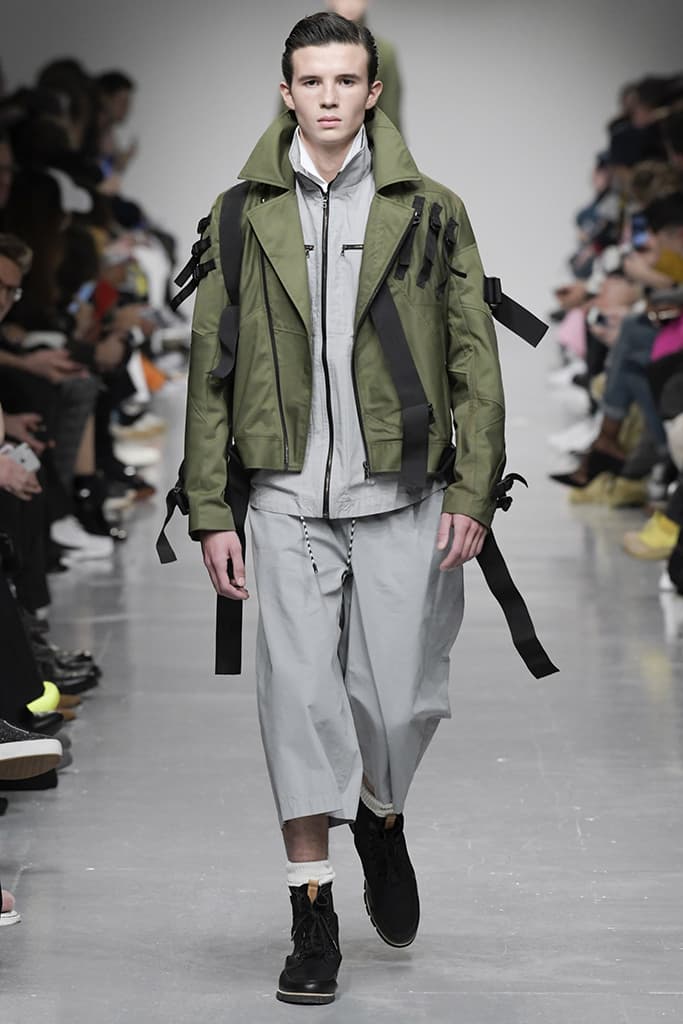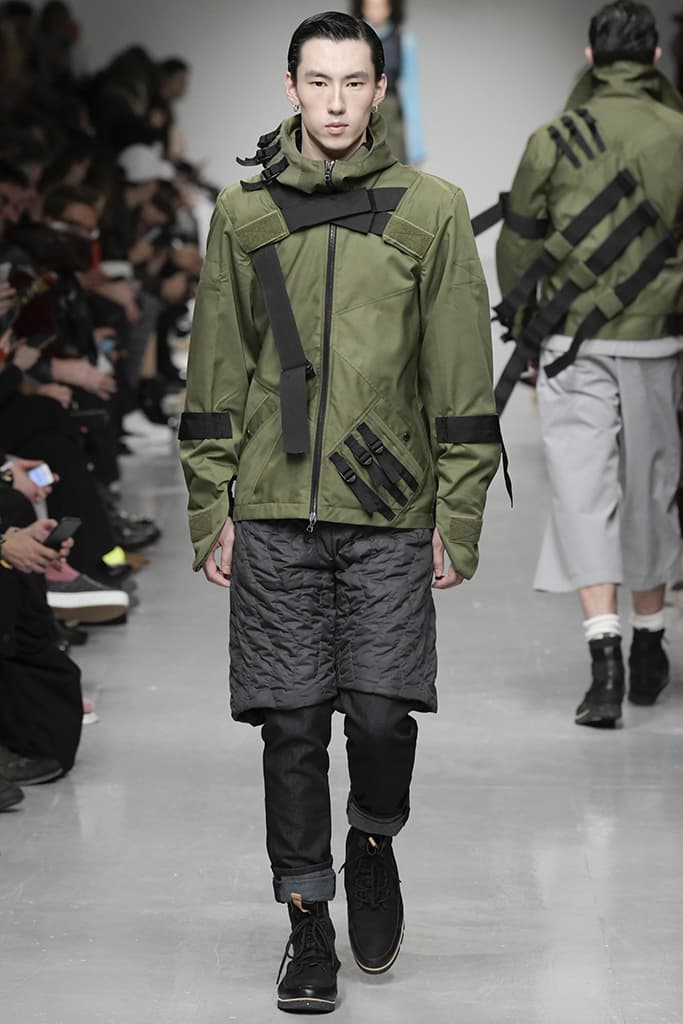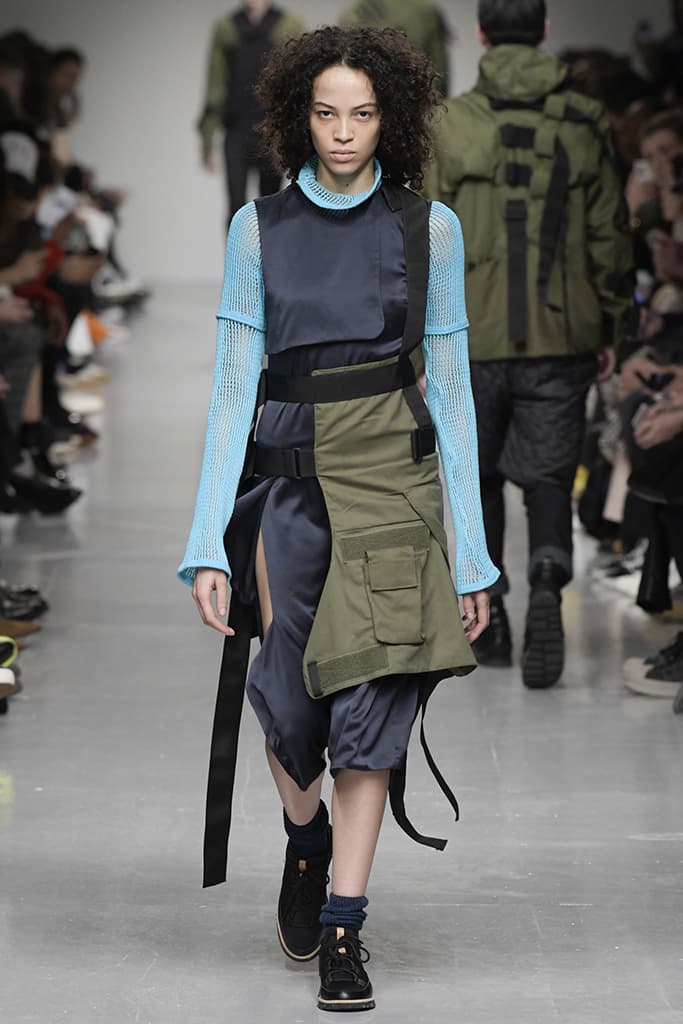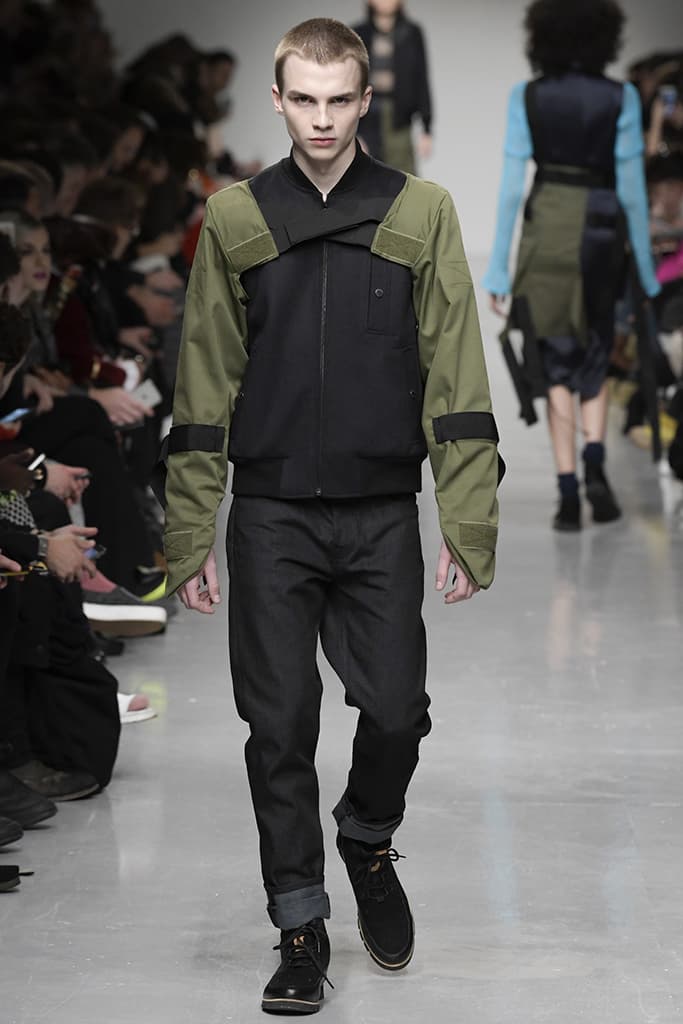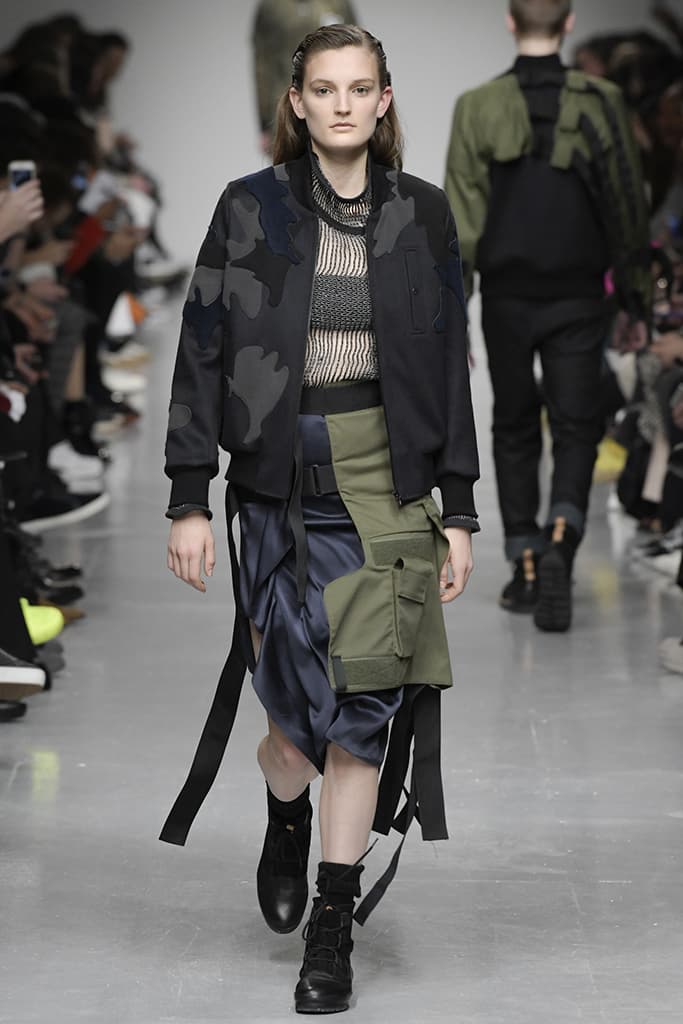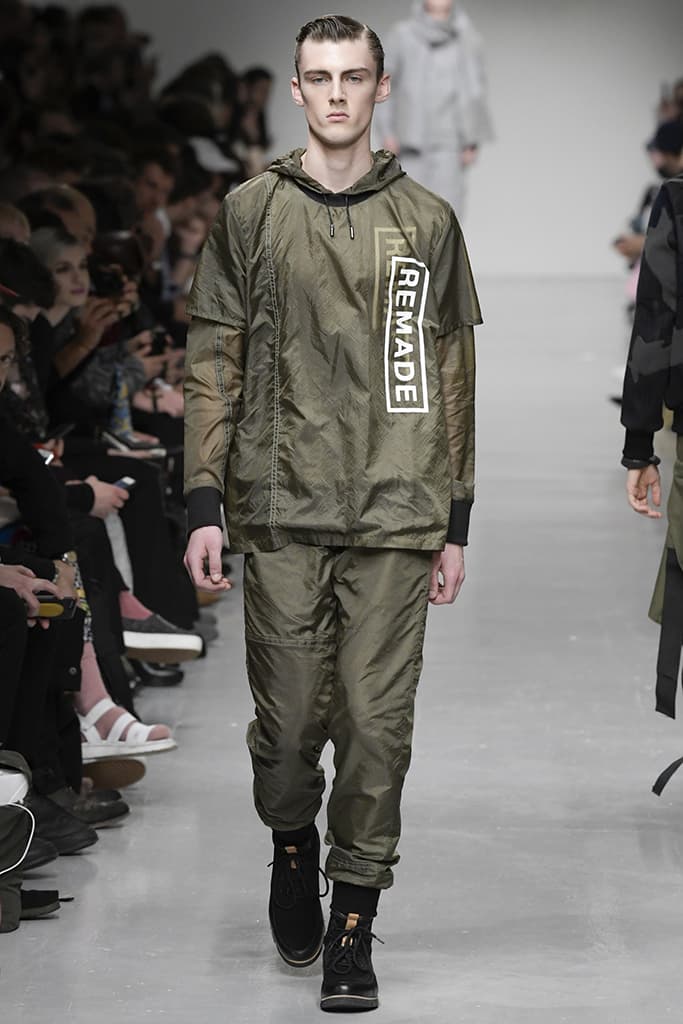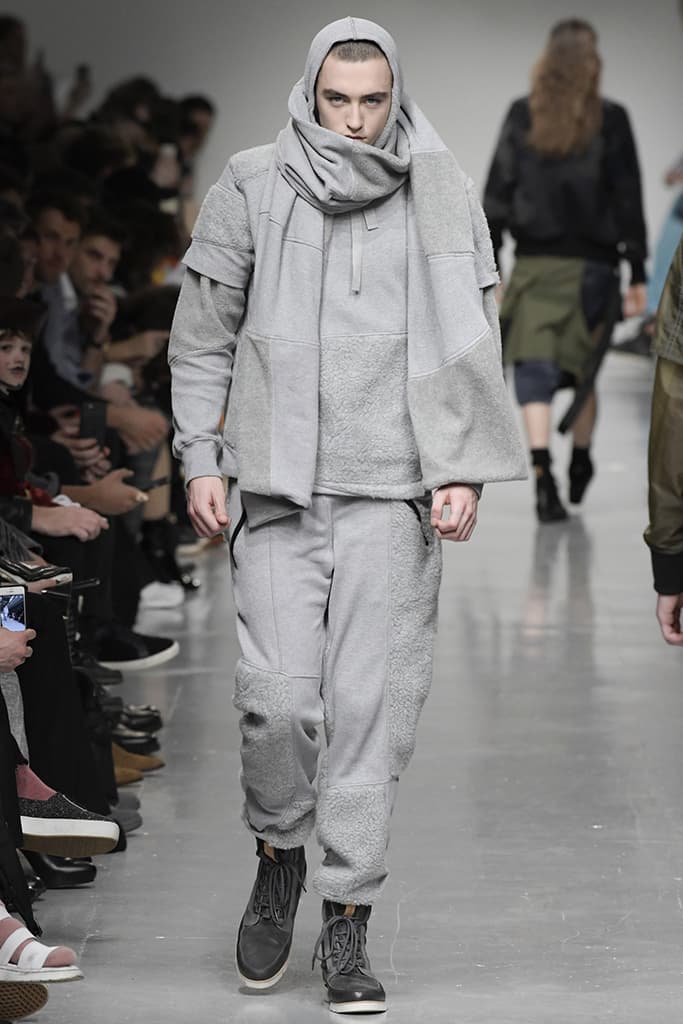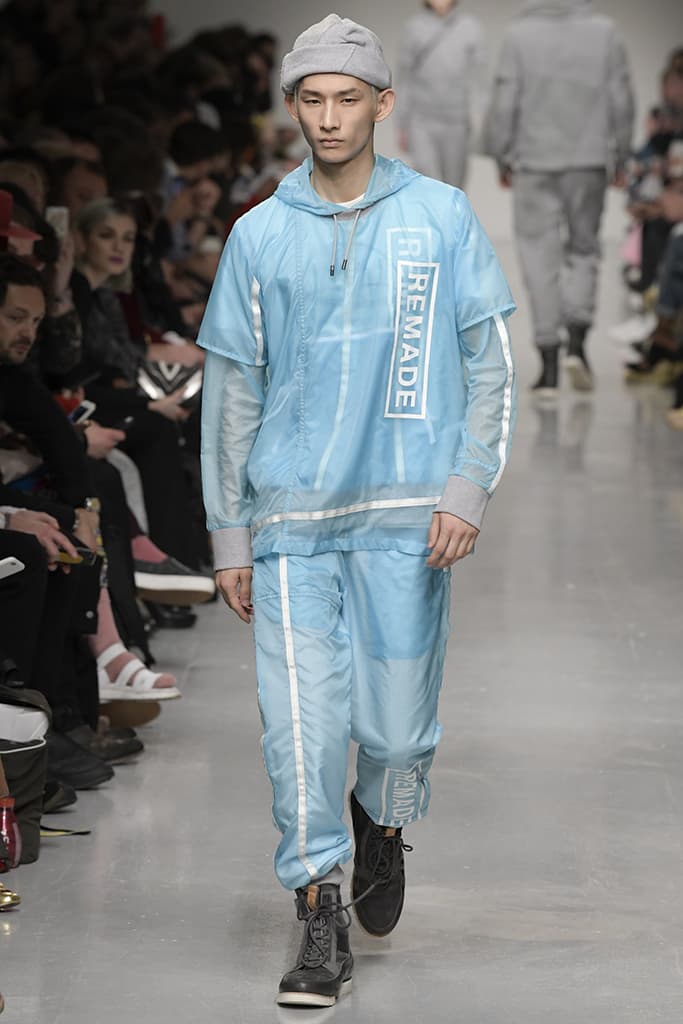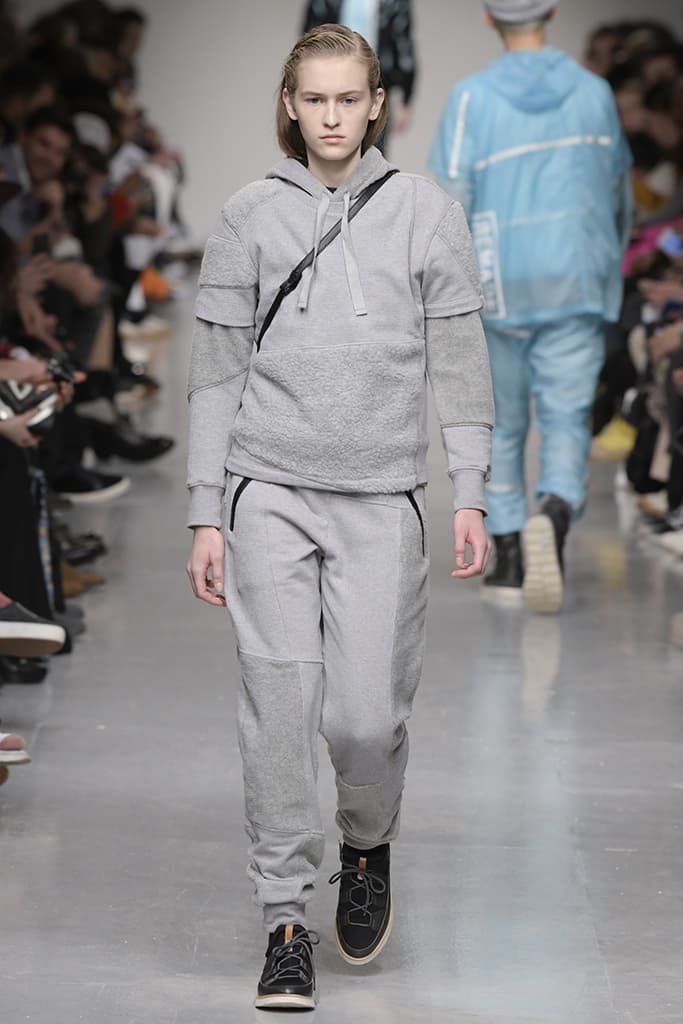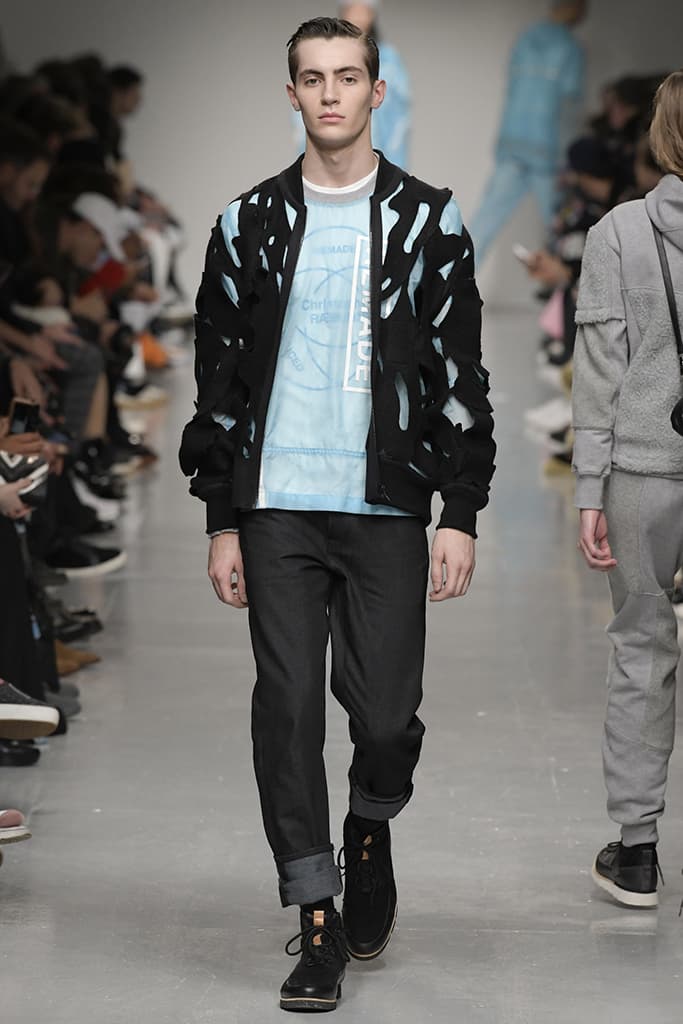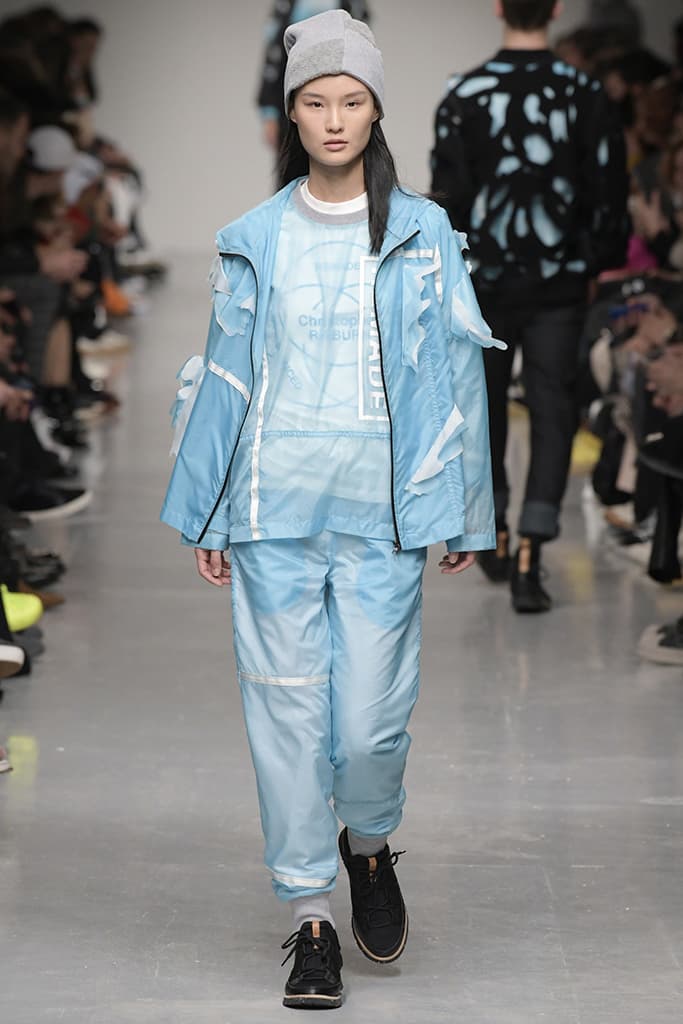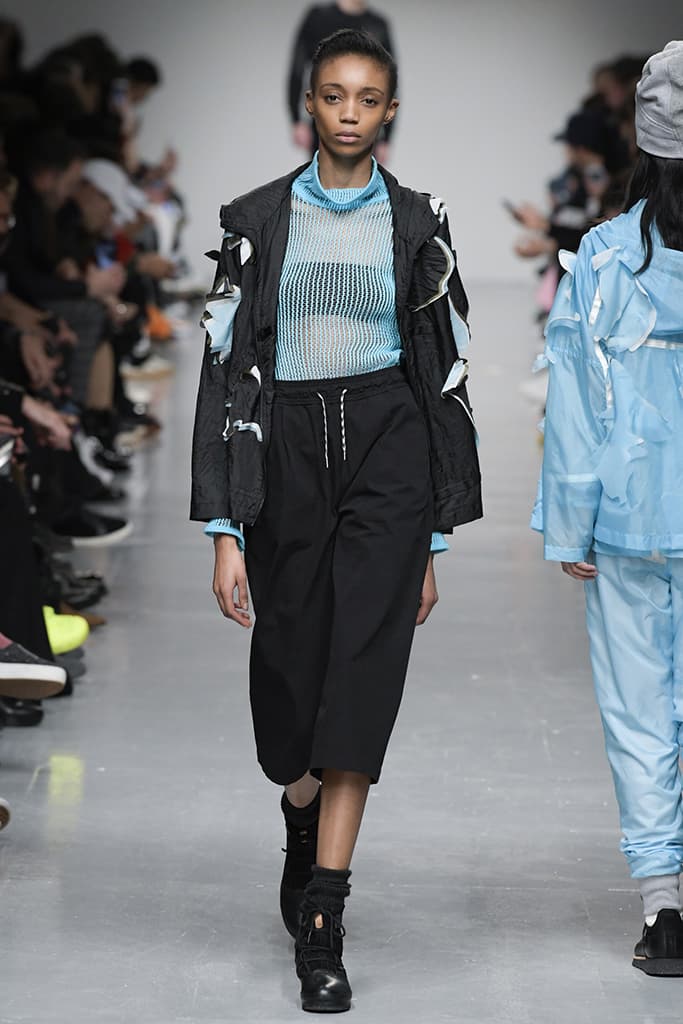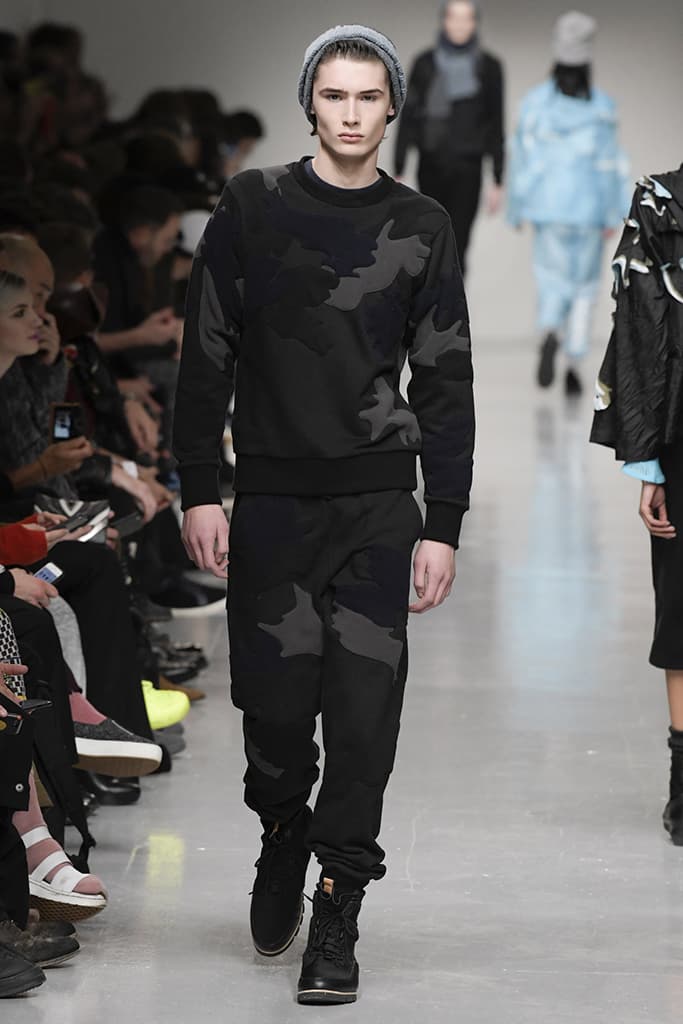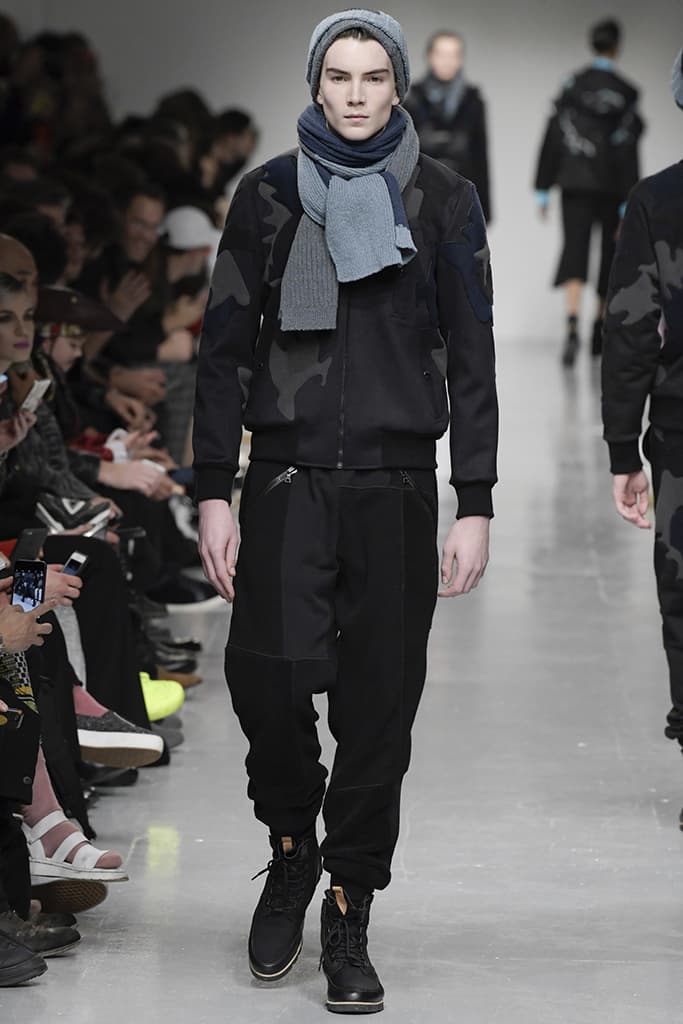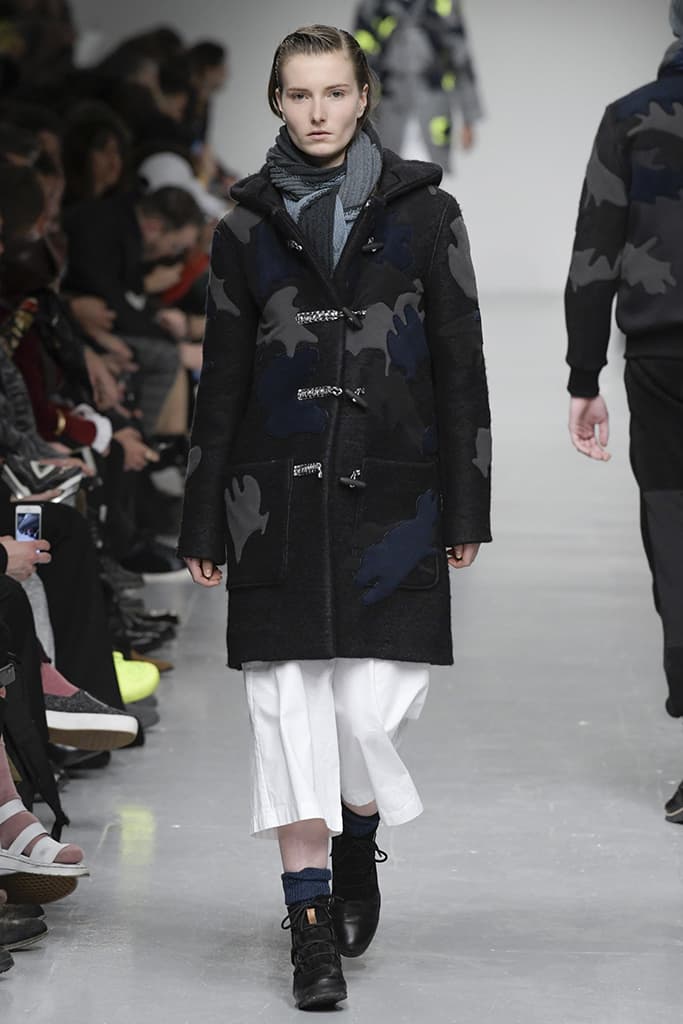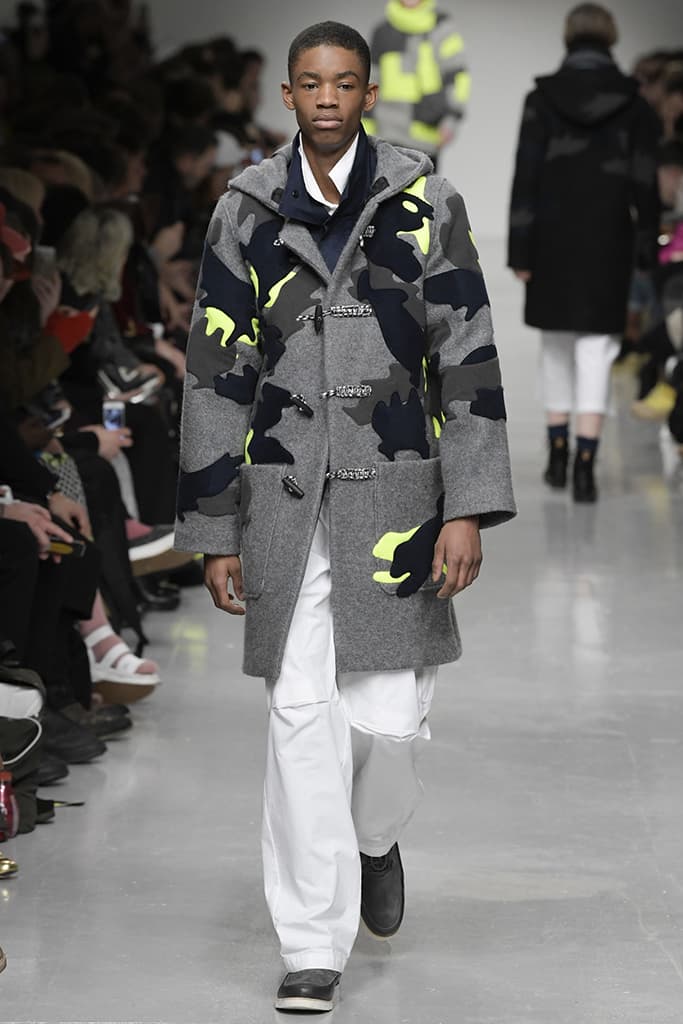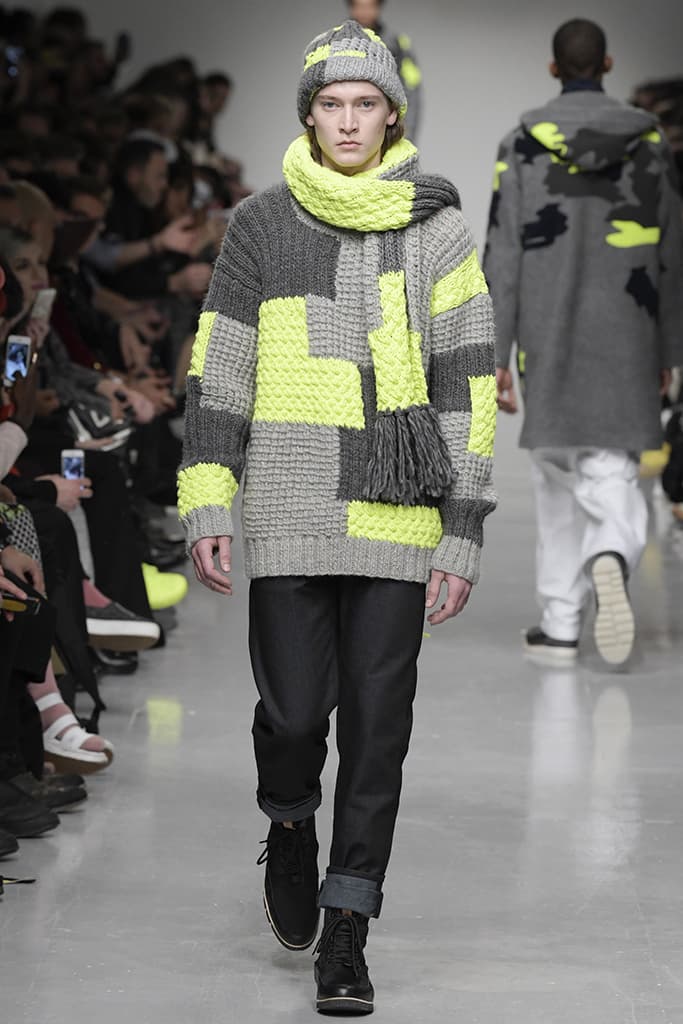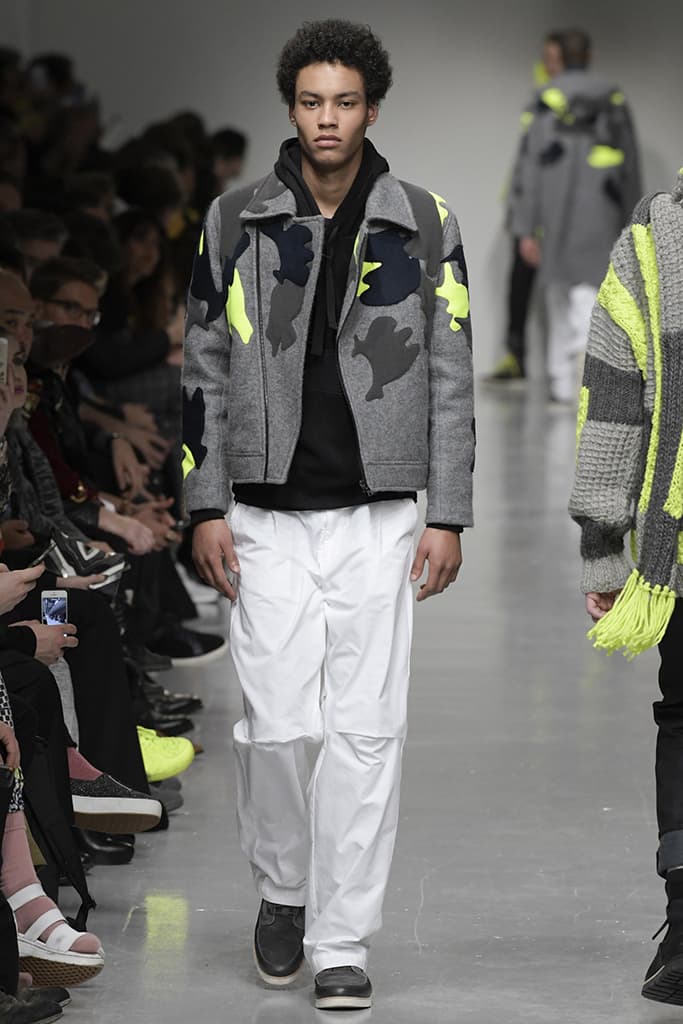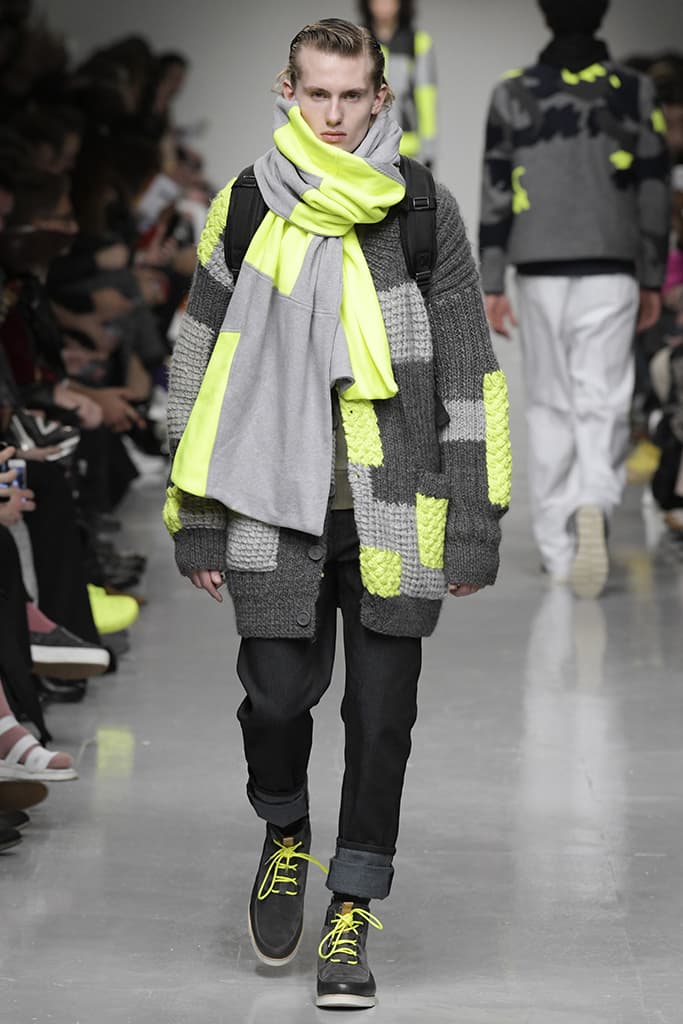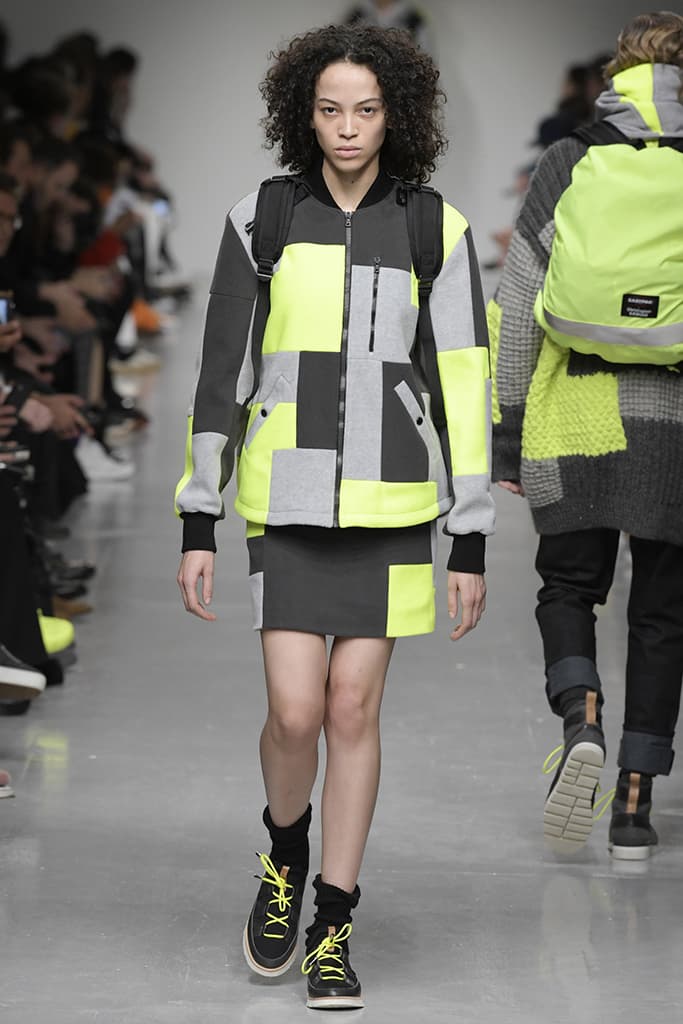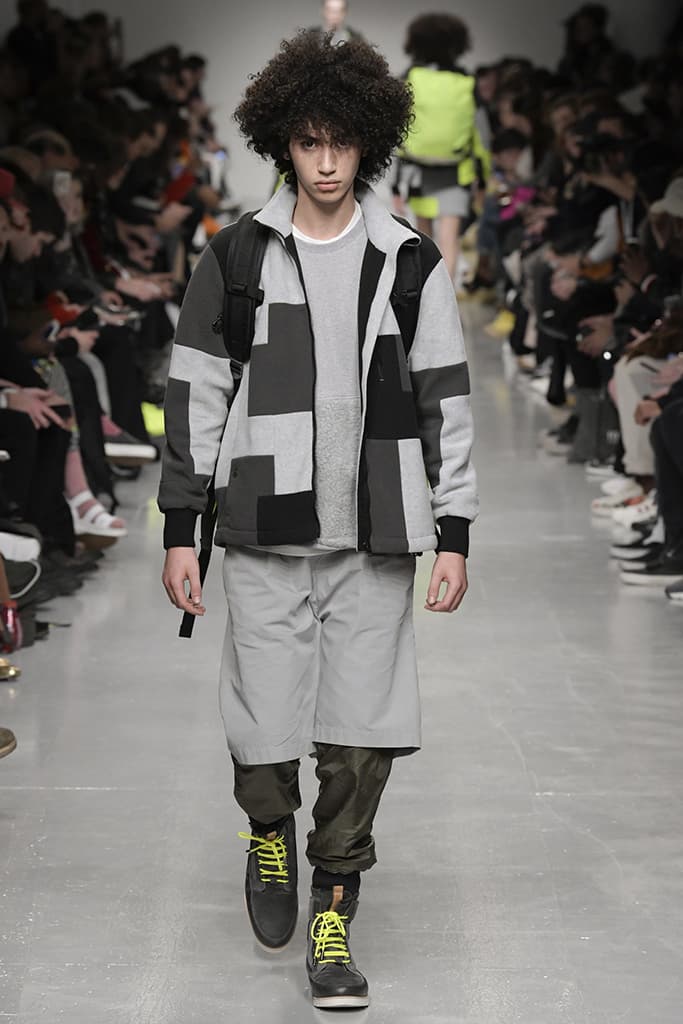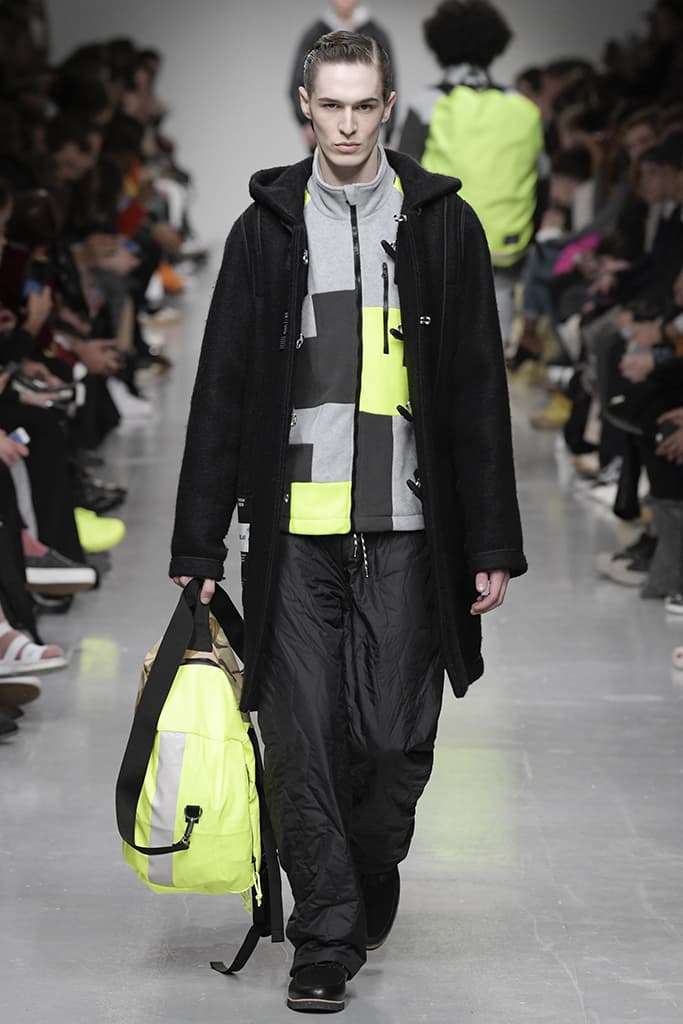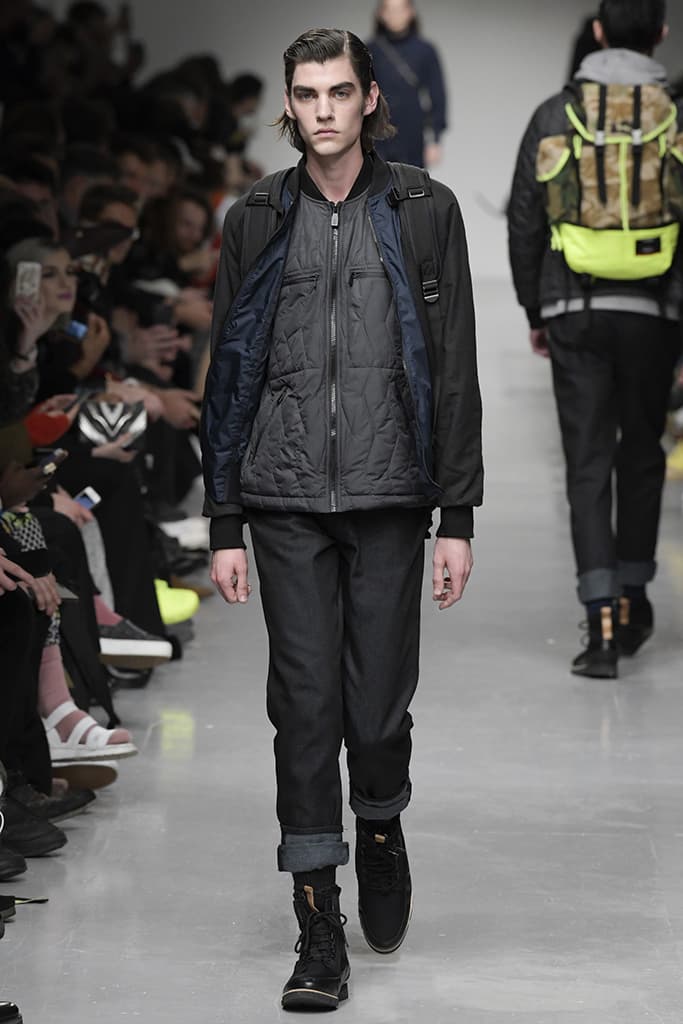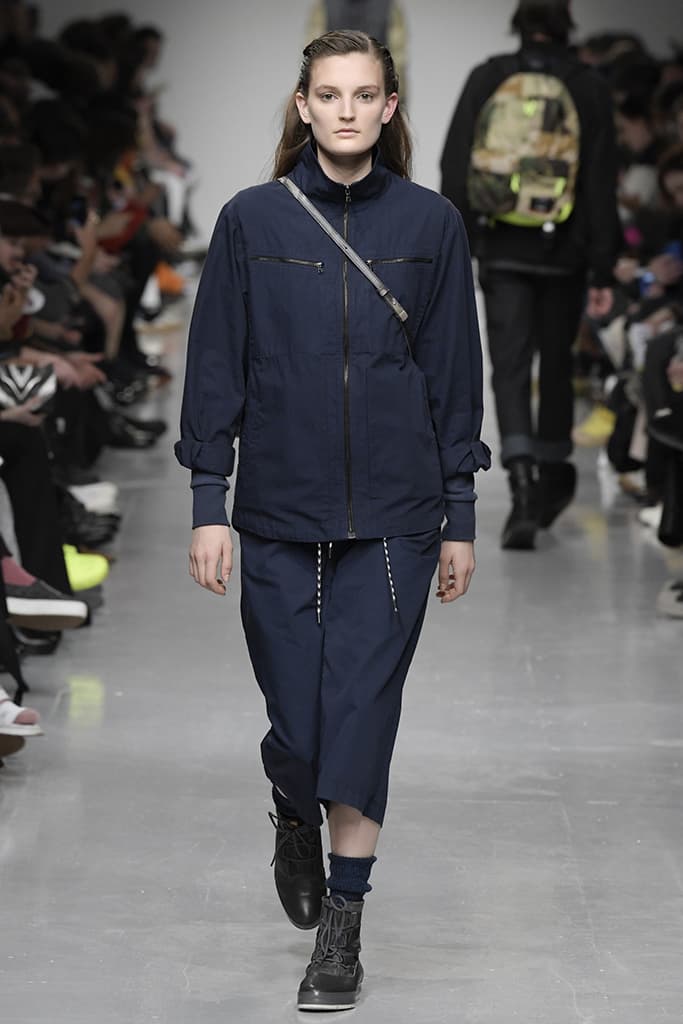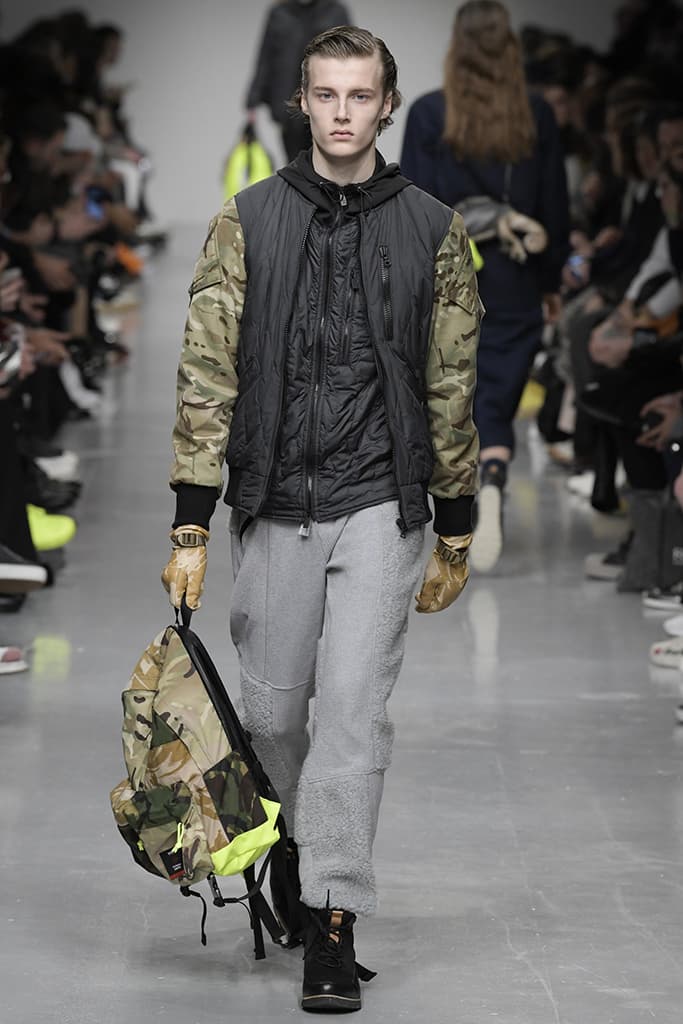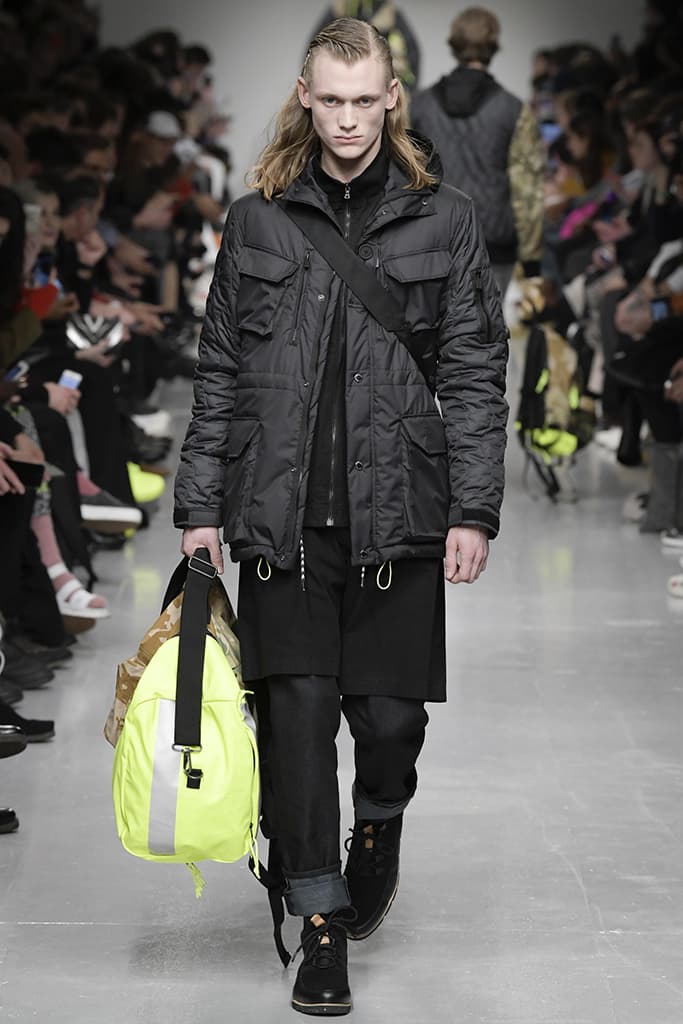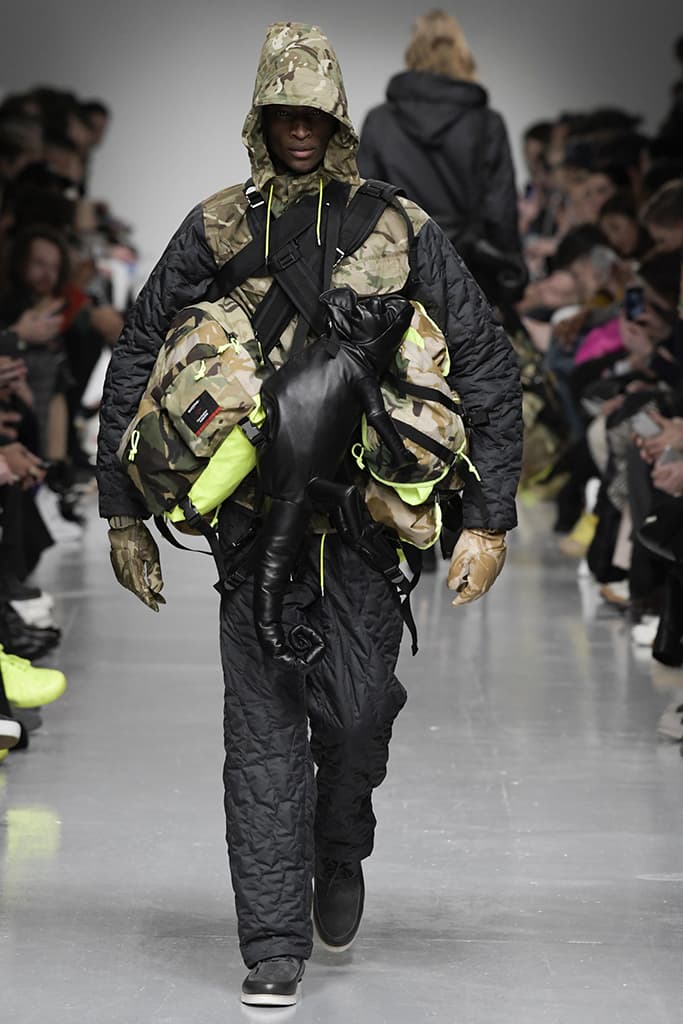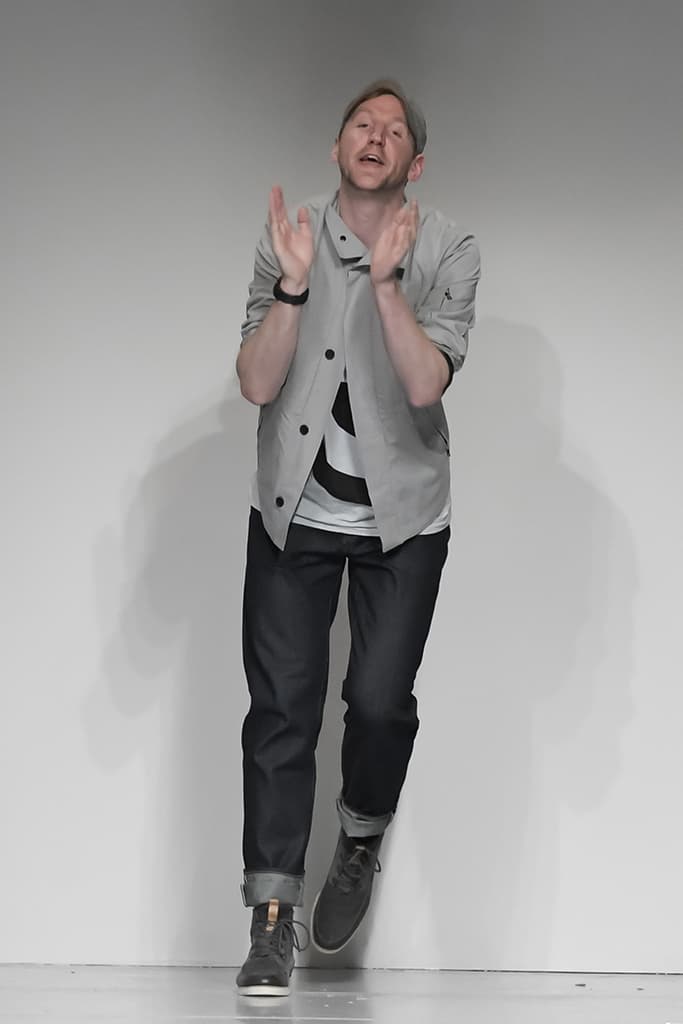 Avant-garde British designer Christopher Raeburn has made a name for himself by sticking to his sustainable "Re-MADE" approach to fashion design. Everything in the British designer's 2017 fall/winter collection was either constructed of recycled material from army surplus or sourced from traceable organic suppliers. Functional garments were again a key element of the collection as they have become Raeburn's signature style. Military influence was definitely undeniable as bold outerwear pieces constructed of old British military bomb disposal suits stole the show. Additionally, Raeburn once again collaborated with Eastpak on duffel bags and backpacks made in three shades of camouflage inspired by British army jackets which served as accents to the garments of the collection. Check out all of the runway looks above and stay tuned for more information regarding the collection's release on our site.
For more London Fashion Week Men's news, make sure to check out our comprehensive coverage here.